January 2020 Connector Industry News
Summary coverage of upcoming industry events, as well as recent award, partnership, promotion, personnel, facility, distribution, standards, association, and certification news from across the connector industry.
January 2020 Connector Industry News 
January 2020 Connector Industry News > Event News
RS Components' DesignSpark engineering community and resource center is partnering with Molex to present a webinar about modular connectivity in transportation applications on Friday, January 24, from 9:00–10:00am EST. Hosted by Molex Business and Development Brad Eissler and well-known "Connector Geek" David Pike, the webinar will expound upon the sophisticated transportation technologies addressed in a new Molex whitepaper on the same theme, including infotainment, navigation, imaging, and diagnostic equipment in modern automobiles, planes, and trains and the critical nature of the connectivity components that enable these complex systems and subsystems. Click here to register.
SV Microwave is exhibiting at DesignCon 2020, January 28–30 in Santa Clara, California, and at Satellite 2020 in Washington, D.C., March 10–12. Exhibit highlights include high-frequency coaxial D38999 contacts, customizable RF solutions for VITA 67.3 embedded systems, waterproof connectors, and its extensive portfolio of high-frequency RF cable assemblies with SMA, 2.92mm, 2.4mm, SMP, SMPM, and SMPS connectors for applications including critical military and aerospace electronics.
Carlisle Interconnect Technologies (CIT) is presenting and exhibiting at DesignCon 2020, January 28–30, in Santa Clara, California. CIT Signal Integrity Engineers Davi Correia and Raul Stavoli, who both earned DesignCon 2019 Best Paper Awards, will host the "Under the Hood: Understand the Software that Drives Electromagnetic Simulation Tools" Boot Camp from 9:00am to 4:30pm on Tuesday, January 28, to help attendees better understand numerical techniques, implement software tools, and address information in an S-parameter file. Correia and Stavoli will also join Director of Engineering Emad Soubh and Mechanical Engineer Kelsey Fisher to present the "Evolution of PCIe: Hardware Components and How They Impact Past, Present, and Future Standards" technical session, which will explore how different components of PCIe standards impact performance for select PCIe protocols and will take place on Wednesday, January 29, from 2:50–3:30pm. The CIT expo exhibit will showcase the company's comprehensive signal integrity services for test and measurement system designs and include an onsite demonstration of live Eye Test and S-Parameter performance for its CoreHC High-Density Ganged Interconnect System, a multi-port system that simplifies connections and high-frequency signal measurements in complex PCB layouts, maintains excellent signal integrity across the entire channel, and exhibits the industry's lowest losses from DC to 65GHz.
DesignCon 2020 marks the 25th anniversary of the largest annual gathering of chip, board, and systems designers in the US and will take place next week, January 28–30, in Santa Clara, California. The event is widely renowned for its technical conference, educational programming, expo, and networking opportunities — all of which are designed by a carefully curated committee of industry-leading engineers to provide optimal support for engineers working to develop cutting-edge technologies to surmount both today's and tomorrow's challenges — and will feature more than 100 technical sessions organized into 14 tracks focused on pressing electronics topics ranging from signal and power integrity and EMI to 5G connectivity to machine learning, I/O interface design, and artificial intelligence. DesignCon technical sessions also provide attendees with valuable IEEE professional development hours and continuing education units. In addition to the technical conference, the DesignCon 2020 will also feature an expo with more than 175 exhibitors, free educational sessions, live teardowns and expert-led panels, interactive product demonstrations, and keynote presentations by leading visionaries. The conference schedule and DesignCon Schedule Builder are available online and registration is still open.
RS Components Americas has also partnered with Maxim Integrated, TE Connectivity, and STM Microelectronics to help designers, engineers, makers, and students ring in the new year with some new gear. Until Friday, January 31, all new and existing DesignSpark engineering community members who register here will be entered into a random drawing to win an engineering gift bundle worth more than $3,000 and containing items including various tools, development kits, a connected coffee machine, and a Nintendo Switch Lite for downtime.
Schleuniger is showcasing its latest wire processing machines at several upcoming trade events, including APEX Expo in San Diego February 4–6, Expo Manufactura in Monterrey, Mexico, February 11–13, and the WHMA Conference in Las Vegas, February 18–20, 2020, and invites visitors to bring their wire samples so attending experts can help identify the right equipment for their individual needs. Exhibit highlights at these events include onsite demonstrations of its MultiStrip 9480 Cut and Strip Machine with SmartDetect, an innovative, sensor-controlled quality monitoring option that ensures 100% quality with no nicks, cuts, or missing strands; its latest-generation benchtop coaxial cable stripping machines, including its programmable, multi-step, rotary CoaxStrip 6380 and CoaxStrip 6580 strippers, which precisely strip coaxial, triaxial, and multi-conductor cable, as well as single-conductor wire, and achieve both a 20% increase in production output and lower operating costs; its Mercury-4 laser wire stripping machine, which guarantees high-quality, nick-free stripping for wires and cables ranging in size from 50–6AWG and offers impressive precision and flexibility; and its UniStrip 2300 with SmartDetect.
Digi-Key Electronics is exhibiting at Embedded World 2020, February 25–27 in Nuremberg, Germany, and is the official sponsor of the annual event's Student Day gathering, which introduces 1,000 final-year engineering students to a wide range of prospective employers. Digi-Key's Embedded World exhibit will include variety of interactive technical demonstrations featuring its IoT Studio, IoT sensor technology, infrared devices, board-level solutions, value-added design tools, and augmented reality technologies, in addition to games and giveaways.
January 2020 Connector Industry News > Award News
AirBorn's innovative SAOC Space-Rated Active Optical Cable Assembly was awarded the highest level of recognition in the 2019 Military & Aerospace Technology Innovators Awards by an independent panel of industry judges in recognition of "superb innovation, characterized by a groundbreaking approach to meeting a need." The SAOC® space-rated cable assembly was introduced in mid-2019 and represents the culmination of five years of technological development, testing, and analysis. It takes a standard copper signal and translates it to a fiber optic signal within the connector body to ease installation and improve high-speed performance and EMI resistance in space applications and is the first fully tested and qualified active optical cable available to the marketplace today. The technology behind the SAOC has also already been adapted into a ruggedized version, the Rugged AOC or RAOC, that allows OEMs to develop high-speed military and commercial aerospace applications without having to design-in ruggedized fiber optical transceivers.
Dietmar Harting, longstanding CEO and personally liable partner of the HARTING Technology Group, was honored with the Karmarsch Medal of the Leibniz University Society Hanover e.V. for his outstanding commitment to shaping and supporting technology, science, and industry. Harting served as president of several national and international associations and bodies for norm setting, standardization, and innovation and actively contributed the positive development of the German electronics and electrical engineering industry. Harting's medal was bestowed by former German President Christian Wulff and Chairman of the Board of the University Society, Dr. med. Volker Müller, at an official ceremony held at Herrenhausen Castle in Hanover.
RS Components was recognized as both a top distributor and top supporter of educational efforts at the 2019 Electronics Weekly Elektra Awards, an annual event that has highlighted exemplary efforts, products, and organizations throughout the global electronics industry for almost 20 years. This year, RS Components earned the Distributor of the Year Award for its exceptional all-around performance, as well as the Educational Supporter of the Year Award for its support of programs like FIRST Lego League and the STEM teaching resources it provides for educators.
The Ultrasonic Industry Association (UIA) presented Sonobond Ultrasonics President Janet Devine with a lifetime honorary membership in recognition of her significant technical contributions and long-term service to the ultrasonics industry upon her 2019 resignation. Devine served as the president of the UIA from 1997–1999, spent many years in service as both vice president of the board and board secretary, and is credited with playing a critical role in the development of the UIA by coalescing loose alliances of domestic industrial high-power ultrasonics manufacturers into a strong multinational technical association dedicated to expanding technology research and manufacturing applications. Thanks in part to Devine's decades of service, Ultrasonics is now a significant assembly method for manufacturing medical, scientific, and commercial devices.
The HARTING Technology Group has earned a gold status rating for corporate social responsibility from EcoVadis for the fourth consecutive year. This year's rating was based on a combination of criteria, including HARTING's corporate efforts in support of environmental protection, occupational safety, and compliance.
January 2020 Connector Industry News > Partnership, Publication, & Personnel News
Radiall America, Inc. has completed its acquisition of Timbercon, Inc., a fiber optic interconnect specialist based in Tualatin, Oregon. The acquisition will allow Radiall to offer an even more comprehensive range of end-to-end active and optical interconnect solutions for harsh environment applications and further elevate its commitment to customer service. Timbercon will continue to operate as a standalone company under its current leadership while leveraging synergies with Radiall.
Arrow Electronics announced that W. Victor Gao has been named to its executive leadership team as senior vice president and chief marketing officer. Gao reports to Chairman, President, and CEO Michael J. Long and leads Arrow's global brand, customer experience, communications, and corporate social responsibility. He also serves as strategy leader for Arrow's digital and platform business.
Smiths Interconnect provided Thales Alenia Space with several components critical to the success of the COSMO-SkyMed Second Generation (CSG-1) satellite, which was launched on December 18, 2019, in order to further enrich a satellite constellation that has made an important international contributions to emergency management, environmental monitoring, and national security for more than 10 years. Smiths supplied the high-performance microstrip circulators employed in the satellite's active antenna transmitter and receiver modules, the compact, lightweight, and low-profile solderless interposers employed in its core electronics, the high-performance coaxial isolators employed in its equipment payload, and the right-angle spring-probe connectors designed to streamline cable harness routing, simplify the mechanical structure, and support modular plug-in functionality in its antenna harnessing connection. All of the Smiths Interconnect solutions deployed in the satellite are equipped with its proprietary IDI spring-probe contact technology, which is especially designed to optimize performance in high-reliability, multi-cycle applications and provide rugged resistance to shock and vibration.
AVX Corporation announced its continued support of the GEOX DRAGON Formula-E racing team for the new 2019–2020 ABB FIA Formula-E Championship racing season, which kicked off in Diriyah, Saudi Arabia, on November 22. For the second-straight year, AVX is partnering with Mouser Electronics, TTI, Inc., and Molex to sponsor the world's premier racing series with all-electric vehicles. Comprised of 14 races that take place in 12 incredible cities across five continents, the ABB FIA Formula-E Championship is firmly rooted in three core values — energy, environment, and entertainment — and is designed to help drive the change towards an all-electric future by accelerating global interest in electric vehicle technology. AVX support for advanced EV technologies includes innovative electronic component, interconnect, sensor, control, and antenna solutions designed to provide peak performance in powertrain, active body control, advanced driver assistance system, lighting, power conversion, and drive control systems.
RS Components' DesignSpark engineering community released episode three of "The Engineering Edge" podcast, in which Dr. Lucy Rogers, Ph.D., visits the National Research Laboratory for Fusion Energy in the UK to explore how everyday technology contributes to the Joint European Torus (JET), the world's largest operational magnetically confined plasma physics experiment. The community also recently published new blogs addressing the exciting inventions released in the 1920s and those predicted to come to fruition in the 2020s and the overwhelming trend toward modularity in the transportation industry.
Mouser Electronics recently published a new eBook about industrial sensor solutions in partnership with STMicroelectronics, a new eBook that examines robotics trends in partnership with TE Connectivity, a new eBook that explores the potential of artificial intelligence in industrial, automotive, and IoT applications in partnership with NXP, and a new eBook about electric vehicle charging infrastructure in partnership with Bourns. Mouser also recently released the final video in its latest Engineering Big Ideas series, which is part of its award-winning Empowering Innovation Together program. The series' final installment takes viewers to Silicon Valley, where Grant Imahara meets with Beth Kendrick, president of Valley Services Electronics (VSE), a full-service manufacturer that assembles custom PCBs and specializes in low-volume and prototype electronics services.
PEI-Genesis published new blog posts about powerful industrial connector solutions for autonomous vehicles, extending application lifecycles with durable connector and cable accessories, and versatile D-Sub connector solutions for applications in the commercial, industrial, defense, aerospace, and high-performance computing industries.  
SV Microwave added a new 3-D rotational viewing option to most of its product pages.
Samtec's latest blog posts address an extensive array of engaging topics, including full-scale immersion cooling for optical transceivers, its 10 most popular blogs and best new website features of 2019, the power of product samples, a new 28Gb/s FireFly evaluation kit with guest appearance by Baby Yoda, a new embedded optical development platform for FMC+ demonstrated at SC19, final thoughts on BIOMEDevice 2019, thermal modeling for systems, a chassis-to-chassis demo from SC19 that achieved mid-board connectivity with a five-meter cable backplane architecture, insulation resistance and dielectric withstanding voltage testing, a 56Gb/s PAM4 connector product demonstrated at SC19, and final thoughts on SC19.
ITT Cannon published a new case study about the customized interconnect solution the company developed for German electric scooter start-up unu, which is on a mission to make urban mobility clean, effortless, and easily accessible. The new connector enables the hassle-free charging of unu's swappable batteries using any regular power outlet.
Avnet is offering on-demand access to TE Connectivity webinars, "Antenna Design and Integration for IIoT Applications," and "Designing With Pressure Sensors."
Bulgin released a new case study about providing a team of California high school students with an innovative connector solution for the MATE International ROV Competition. The robust, waterproof connector provided the team with a compact, lightweight solution that supports easy assembly and disassembly, high-reliability performance, and increased modularity and provides gigabit connections between the underwater ROV and topside crew. January 2020 Connector Industry News 
TE Connectivity launched a new landing page and published a frequently asked questions (FAQ) guide for its standard portfolio of GNSS antennas, which improve the reliability of positioning wireless connections by using a range of multi-band antennas for individual device configuration. The range offers benefits including improved efficiency, bandwidth, and precision, reduced size, and cost savings and are ideal for use in wireless audio, smart home devices, smart factories, and desktop computers. January 2020 Connector Industry News 
Phoenix Contact's latest blogs address keeping up-to-date with product changes, smart solutions for a smart world, achieving maximum electronics protection, and compact industrial PCs.
Avnet announced a new Partner Program designed to provide developers with a place to build complete IoT solutions and scale their business in a quick and cost-effective manner at CES 2020. The program will leverage Avnet's IoTConnect platform, which is powered by Microsoft's Azure IoT Suite, to allow developers to seamlessly connect devices that address both the software and hardware needs of IoT solutions. In the spring, the program will expand further to include a comprehensive Marketplace that will allow any developer to write IoT applications to the platform and offer them for sale to a much broader audience. The combination of Avnet's IoTConnect platform, Partner Program, and Marketplace will effectively simplify the complexities of IoT development and enable businesses to more rapidly deploy secure and complete solutions.
Arrow Electronics and McLaren Racing have teamed up to provide Formula 1 racing with innovative new technologies aimed at improving both safety and performance. Arrow published an in-depth article about the new partnership and another, "Adapt or get Left Behind," about the parallels between preparations for the new era of F1 racing — which will kick off with a new 2021 rulebook designed to initiate a new era of closer-racing, better-looking cars, and fairer finances, amongst other changes — and tackling disruptive changes in the technology industry.
January 2020 Connector Industry News > Facility News
Smiths Interconnect proudly celebrated the grand opening of its new Qualification and Test Laboratory in Dundee, Scotland, in early December. The new laboratory offers a one-stop shop for critical qualification and testing of Smiths Interconnect products in Europe. The structure is equipped with in-house multipaction testing and SRS mechanical shock testing systems in dedicated and environmentally controlled areas and can replicate deep space conditions in terms of heat and vacuum or near-vacuum environments, which allows the company to analyze the breakdown behavior of high-power devices for space applications with regard to their breakdown voltage behavior and is both a real game changer for Smiths Interconnect product development and a critical point of competitive differentiation. Smiths President Karen Bomba said the new laboratory "allows access to projects that require significant levels of complex and expensive testing during the development and qualification phases" that were previously cost prohibitive. Smiths "can now pursue contracts where multipaction testing is likely to be required multiple times throughout the product development cycle" and "bid on projects where customers require ongoing multipaction testing of deliverable products." The new laboratory facility also has a machine that can replicate the G-force for a rocket launch to assess what happens to products when they are launched. At maximum operation, the SRS shock testing equipment generates up to 105dB+ of noise and, as such, is located in a special soundproof room that enables full capacity operation during normal working hours for the first time. Other new capabilities include the ability to employ radioactive sources to simulate the sun's radiation, which is quite a complicated test. This latest investment in its Dundee facility further demonstrates company leadership's commitment to creating a center of excellence for product qualification and testing and being a world-class partner of choice for innovative connectivity solutions and is part of a multi-phased development plan that will receive additional investment in the coming years as the lab continues to expand to meet evolving business and test needs.
January 2020 Connector Industry News > Distribution News
Digi-Key Electronics announced a new global distribution partnership with Anderson Power Products (APP) and is actively adding the APP's range of high-quality, high-power, and low-cost interconnect solutions for applications including alternative energy, telecommunications, electrical recreational vehicles, backup power systems, and uninterruptible power supplies to its expansive stock of connectivity solutions. Digi-Key also recently added Kycon's IP67 USB Type-C receptacles to its line card. The series is available in mid-mount and top-mount configurations, supports 10Gb/s data rates in harsh environment applications, and is packaged on tape and reel for automated assembly.
WAGO Corporation announced a new authorized distribution partnership with Crescent Electric Supply, Inc., which was founded in 1919 and is one of the largest electric supply distributors in the US. The company boasts high customer retention that it attributes to unmatched service, flexibility, local inventory, and time-tested business values and is well experienced in the industrial, automation, and datacom business sectors, which should make for a successful partnership with WAGO.
Sager Electronics is now stocking NevadaNano's Molecular Property Spectrometer (MPS) Low Global Warming (LGW) Refrigerant Gas Sensor, which reliably and accurately detects flammable (A2L) R32, R454b, and other LGW refrigerant gases common in HVAC applications to hasten the identification and repair of leaks and improve safety and is ATEX-certified for use in hazardous locations. The sensor provides data output via a digital bus or configurable voltage output, which eliminates the need for any additional electronics, and features a five-year calibration interval, which further contributes to a low cost of ownership.
Interstate Connecting Components (ICC) expanded its portfolio of mil-spec solutions with the addition of Cinch Connectivity Solution's high-performance Omega MIL-DTL-26500 connectors, which are not only qualified to the general-purpose MIL-DTL-26500 specification but also meet numerous Boeing BACC45 and BACC63 qualifications and offer attributes including shielding, environmental sealing, and rugged resistance to fluids, vibration, and temperatures extending from -55C to +200C. Once assembled in-house, they are available for two-day shipment. ICC is also now stocking TE Connectivity's complete selection of identification and labeling products, including printable, non-adhesive tags; high-performance heat-shrinkable tubing in several different configurations, colors, and sizes; wire and cable markers in clip-on, snap-on, and push-on designs; and high-temperature polyamide, chemical-resistant polyester, self-laminating vinyl, and PVF thermal transfer printer labels.
METZ CONNECT announced Kele, Inc., a leading global distributor of building automation products and control solutions, as a new US distribution partner.
Mouser Electronics expanded its extensive product portfolio with the addition of TE Connectivity's STRADA Whisper R Backplane Connectors, which provide an upgrade path from 56 – 112Gb/s PAM4 in data centers applications including server, switching, and storage equipment; Amphenol ICC's versatile BergStak HS 0.5mm mezzanine connectors for high-density, high-speed datacom, telecom, server, storage, and embedded computing applications; Molex's Micro-Lock Plus Vertical Connectors, which have a 1.25mm pitch, as well as locking and potting features, and are ideal for use in a variety of industrial and consumer electronics applications; Harwin's Gecko-MT 1.25mm-pitch mixed-layout connectors, which combine a 2A Gecko signal contact with 10A power contacts in a compact and lightweight housing ideal for use in aviation, motorsport, electric vehicle, space, defense, and security applications; and Omron Industrial Automation's E3AS reflective-type photoelectric sensors for harsh environment industrial applications.
Heilind Electronics recently added several new connectivity products to its expansive line card, including Molex CP-6.5 wire-to-board and wire-to-wire connectors and harnesses with keying and color-coding features to improve assembly time and user safety in consumer and industrial applications; TE Connectivity's miniature and robust, water- and dust-proof SlimSeal connectors in wire-to-board and wire-to-wire configurations for harsh-environment applications including outdoor lighting and digital signage; WAGO's LEVER-NUTS 221 Series compact, versatile, and easy-to-use splicing connectors, which offer up to 40% space savings in junction box applications within lighting and home automation systems; and the Molex Mirror Mezz Connector System, which offers data rates up to 56Gb/s per differential pair, lowers application costs with stackable mating, and supports critical space savings in networking and telecommunications applications. Heilind also expanded its portfolio of Amphenol sensor solutions with the addition of SGX Sensortech air quality sensors, gas sensors, and evaluation boards designed for applications including oil and gas, utilities, petrochemical facilities, forensic science, steelworks, commercial buildings, automotive systems, mining, and consumer electronics. In addition, Heilind is now stocking Sensata's new CD120 incremental draw wire encoder, which is ideal for measuring linear feet in industrial and harsh-environment applications including manufacturing, non-automotive transportation, and construction equipment.
Newark invested in a broader-than-ever range of TE Connectivity products in 2019 to help design engineers working in market areas including automotive, industrial, aerospace, defense, marine, and networking find the best-fit components for their projects. New additions included a wide variety of connectors, cable, wire, sensors, antennas, relays, and passives and expanded Newark's already-extensive portfolio of TE Connectivity components to more than 100,000 products.
January 2020 Connector Industry News > Associations, Standards, & Certifications News
WAGO's newest latest line of Ethernet/IP couplers and PLCs (750-363, 750-823, and 750-893) have passed ODVA EtherNet/IP conformance tests, which provide assurance that the products are built to and comply with Common Industrial Protocol (CIP) Network specifications. CIP Networks follow the Open Systems Interconnection (OSI) model, which defines a seven-layer framework for implementing network protocols: physical, data link, network, transport, session, presentation, and application. EtherNet/IP utilizes the CIP for its upper layers and is the only industrial Ethernet network that is proven complete and ready for IIoT applications. 
Sager Electronics' Power Solutions Center in Carrollton, Texas, has been certified as an UL 508A panel shop. The new UL 508A certification verifies that Sager Electronics meets or exceeds the stringent electrical inspection standards for industrial control panels.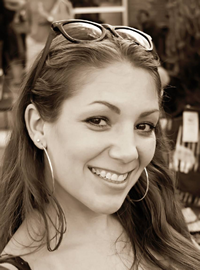 Latest posts by Christine Stieglitz
(see all)