High-Speed I/O Connectors Product Roundup
This week's Product Roundup highlights high-speed I/O connectors and cable assemblies from leading suppliers.
High-Speed I/O Connectors and Cable Assemblies
The Ex-El Group provides professional sourcing services and managed manufacturing solutions for high-reliability, harsh-environment electronics applications in the military and commercial aerospace and defense industries and offers a variety of high-reliability, harsh-environment connectivity component solutions, including Amphenol LTD's 711 Series MIL-STD-1553B Data Bus Interconnection System. These high-speed I/O connectors are contained in a continuous shield that provides robust electromagnetic and environmental shielding and deliver proven performance in extreme-temperature and high-vibration environments, including military and commercial aircraft communications systems. They have robust aluminum alloy shells with anti-vibration threading and cadmium olive drab or RoHS-compliant electroless nickel plating and are available in board-mount or cable-mount variants designed for compatibility with MIL-STD-1553B cable. They are also available with BUS and STUB terminations, as well as in-line couplers, and are compatible with both 711 and 38999 connectors. Amphenol LTD's MIL-STD-1553B Data Bus Connectors are rated for operating temperatures extending from -55°C to +150°C and are qualified to PAN6484 and JN1032 for use on Tornado and Typhoon aircraft. The series can also be customized to suit unique customer and application requirements.
Stewart Connector's new Category 8.1 patch cord cable assemblies support 25 and 40Gb/s Ethernet transmission speeds over balanced twisted-pair copper cabling equipped with FRNC/LSZH cable jackets and industry-standard RJ45 connectors on each end. The new high-speed I/O cable assemblies meet Category 8.1 performance standards as defined by ISO/IEC 11801-1:2017 and ANSI/TIA-568.2-D, provide cost-effective solutions for boosting data center transmission speeds, and are backwards compatible with RJ45 connectors that support Cat 5E through Cat 6A transmission speeds. In addition, each twisted pair in the new Category 8.1 cable assemblies is wrapped in aluminum PETP foil to minimize internal crosstalk, making them ideal for use in high-noise environments including military applications, medical applications, and data center switch-to-server interconnections.
Smiths Interconnect's Micro-D Twinax (MDTX) Connectors have ultraminiature, extremely lightweight, and low-profile metalized Micro-D-style shells designed to maximize board space utilization. These high-speed I/O connectors also offer inserts equipped with twinax blind-mate assemblies — which are available with two, four, six, or eight size 10, blind-mate twinax contacts — or hybrid layouts with mixed signal and power contacts. MDTX Connectors support the modular PCB routing of high-speed signaling, are capable of 100Ω differential pair matched impedance, and deliver superior signal integrity in even high-vibration Fibre Channel, IEEE 1394a and 1394b FireWire, Gigabit Ethernet (10Base-T, 100Base-T, 1000Base-T), USB, DVII, HDMI, and InfiniBand applications. They are also available with optional locking post mechanisms for added security and are tested to withstand corrosion, shock, vibration, and thermal shock using MIL-STD-202 methodologies. In addition, MDTX high-speed I/O connectors are rated for up to 3A per contact, bandwidths up to 3GHz, a minimum of 5,000MΩ insulation resistance, 250VDC dielectric withstanding voltage, and 500 mating cycles in operating temperatures extending from -55°C to +125°C.
Neutrik's opticalCON MTP range of fiber optic connectivity solutions offers a selection of cable assemblies, chassis connectors, and accessories, including the opticalCON MTP 24 cable assembly, a heavy-duty but lightweight mobile field cable equipped with 24 single-mode or multimode optical fibers and terminated with an MTP ELITE female connector housed in a ruggedized, all-metal shell for durability. opticalCON MTP 24 high-speed I/O cable assemblies are based on proven MTP connectivity technology and designed to support point-to-point multichannel routing, enable easy cleaning, and reliably protect connections from dirt and water. They have rugged die-cast zinc shells plated with black chromium and equipped with automatic sealing covers, spring-loaded push-pull coupling mechanisms, integrated strain relief, and IP65 sealing, as well as black PUR outer cable jackets and aramid yarn for excellent cable retention. opticalCON MTP 24 cable assemblies are defined as Type-A:2-2 according to the TIA 568.3-D standard and are rated for >500N cable retention force, <45N of both insertion and withdrawal force, <0.9dB insertion loss, a minimal bend radius of 8.2cm, and 2,500 mating cycles in operating temperatures extending from -40°C to +75°C.
LEMO's 2M Series Cat 6, high-speed, harsh-environment connectors are optimized for defense, data communications, ground forces tactical communications, and Ethernet switch applications. These high-speed I/O connectors are made to meet Category 6 specifications up to 250MHz for 1GbE transmissions and to ruggedly withstand extreme temperatures, humidity, and vibration. They feature screw-coupling, nickel-plated aluminum alloy or nickel fluorocarbon polymer aluminum alloy shells coated with proprietary, corrosion-resistant, and anthracite gray NiCorAl (nickel/Teflon) materials and equipped with watertight IP68 sealing and enhanced shielding. They are designed to accept 26–22AWG wire and are available in several different configurations with keying, crimp or print contacts, and mold stops or potting. Configurations include straight plugs with knurled or arctic grips and mold stops, free sockets with knurled grips and mold stops, fixed sockets with mold stops for back panel mounting, fixed sockets with square flanges and mold stops, and fixed sockets with nut fixings and print contacts for back panel mounting.
Amphenol Aerospace's Oval Contact System (OCS) Connectors are part of its 38999 range of high-speed I/O connectors. The OCS Series employs one or four 100Ω differential pairs (26 or 24AWG) capable of delivering up to 10Gb/s per pair with <0.3dB insertion loss and >20dB return loss up to 5GHz, and it supports 10GBase-T, 40GBase-T, HDMI, Fibre Channel, SATA 2.0, SATA 3.0 (up to 3m max.), Serial RapidIO, and PCIe 3.0 data transmission protocols. The series offers nine MIL-DTL-38999 shells in sizes 9–25, a selection of alternate keying positions and alternate tri-start positions, a wide variety of insert arrangements designed to accommodate up to 21 pin or socket contacts rated for up to 1.5A (inner contacts) or 3A (outer contacts), a front-release, rear-removable contact system that enables easy repairs, and threaded or integral mil-spec backshells, the latter of which provides superior EMI shielding and ease in overmolded applications. The OCS series also offers a wide variety of connector configurations, shell plating, and ground plating materials, meets MIL-DTL-38999 environmental requirements, employs contact and plating materials consistent with /AS29029, and offers both space-grade solutions and space-grade solutions with all critical dimensions verified at 100%. It is rated for 500VDC IR, 500VAC DWV, and a minimum of 500 mating cycles in operating temperatures extending from -65°C to +175°C.
BizLink offers a range of high-speed I/O connectors and cable assemblies designed to deliver seamless and secure connectivity in information technology and computer engineering (IT and CE) applications, including its U.2 connector, which is often used as the backplane interface for industrial-level solid-state and mechanical hard disk drives. BizLink's U.2 connector supports SSFF-8639, PCIe, SATA, and SAS protocols, integrates dual-port SAS and PCIe designs in a single connector product, and is compatible with both solid-state drives (SSDs) and hard disk drives (HDDs) using different protocols. The U.2 connector interface also supports hot swapping, which eases maintenance procedures, and allows the optical fiber channel inherent to PCIe products to be removed since it offers high-performance data transmission via on-board, high-efficiency transmission channels.
PEI-Genesis supplies Sure-Seal IP67 USB 2.0 connectors, which have rugged, waterproof, and contamination-resistant composite shells designed to ensure high-reliability performance in harsh-environment I/O applications including industrial automation and process control systems, medical diagnostic and test equipment, mass transit systems, robotics, agricultural and marine vehicles, and telecommunications infrastructure. These high-speed I/O connectors provide engineers with cost-effective, high-performance power and data solutions sealed to IP67 or higher and are available as panel-mount receptacles with PC tails or bulkhead flying leads and USB Type-A or -B interfaces. They are also available as molded cable assemblies with standard or custom lengths.
Omnetics Connector Corporation's Micro 360 Cat 6A connectors are designed for ruggedness and reliability and optimized for Cat 6A performance using a novel, five-pin grounding strategy that provides excellent crosstalk performance and yields maximum data transmission per TIA-568-C.2. These high-speed I/O connectors are also designed to provide robust resistance to shock, vibration, and EMI and optimized for size, weight, and power consumption (SWaP), which is especially critical in military and defense electronics, and particularly those deployed in aircraft and carried or worn by ground troops. Omnetics' Micro 360 Cat 6A are available with 300 Series stainless steel shells with a passivated finish or black oxide finish; 360 half-hard brass alloy shells with a passivated, electroless nickel, or black nickel finish; and 6061 aluminum shells with an electroless nickel or black nickel finish — all per relevant mil-specs. The series also features thermoplastic insulators, gold-over-nickel-underplate copper alloy contacts, shielding, and shielded cable. It is rated for 3A per contact, maximum contact resistance of 26mΩ at 2.5A, 600VAC dielectric withstanding voltage at sea level, 5,000MΩ insulation resistance at 500VDC, and a minimum of 2,000 mating cycles in operating temperatures extending from -55°C to +85°C. Micro 360 Cat 6A high-speed I/O connectors and cable assemblies are also rated for 3oz (85g) mating and unmating force per contact and space-class thermal vacuum outgassing (1% max. TML and 0.03% max CVCM).
Cinch Connectivity Solutions' Stratos line of optical connectivity products offers a variety of high-speed I/O connectors designed to provide cost-effective, high-reliability performance in harsh environments. Stratos solutions including Low-Rider Transceivers are built to provide virtual immunity against dust, mud, oil, water, and other contaminants to ensure optimal optical performance. Stratos Low-Rider Transceivers are available in single-mode and multimode variants with compact, lightweight, and low-profile all-metal, screw- or solder-mount form factors and data-agile, industry-standard duplex LC interfaces both designed for and proven in harsh environments. They also have surface-mount I/O pins to ensure high-speed signal integrity and support data transmission speeds spanning 155Mb/s to 10Gb/s. They are rated for 3.3V power supply per port and industrial operating temperatures extending from -40°C to +85°C and are available with optional ground clips and conformal coatings.
METZ CONNECT offers a wide range of M12 cable assemblies ideal for use in standard and harsh-environment Ethernet applications ranging from commercial buildings and data centers to industrial automation systems and remote military communications networks. Its M12 assembly range features more than 65 D-coded variants and more than 100 X-coded variants, including a shielded, Cat 6A Ethernet assembly terminated with two eight-pole, X-coded M12 connectors in straight plug configurations (P/N: 142M2X11005). This particular high-speed I/O cable assembly features a green, extrusion coated PUR jacket over S/FTP cable comprised of four twisted pairs of stranded 26/7AWG wire, protected with both aluminum-coated plastic film pair shields and a primary tinned copper braided shield, and available in five standard lengths (0.5m, 1m, 2m, 5m, and 10m) as well as custom lengths. Both ends are terminated with straight, eight-pole, X-coded M12 connectors featuring plastic bodies, copper conductors, gold-plated brass contacts, and 1:1 pin assignments. The high-speed I/O assembly is rated for 0.5A, a minimum of 100MΩ insulation resistance, a maximum operating bending radius of 64mm, and operating temperatures extending from -30°C to +80°C. It is also flame retardant, halogen-free, resistant to oil and UV radiation, and sealed to IP65/IP67 when mated.
Heilind Electronics stocks TE Connectivity's QSFP-DD connectors, cages, and cable assemblies, which double the density of QSFP interconnects with an eight-lane electrical interface capable of supporting 28Gb/s NRZ or 56Gb/s PAM-4 protocols and up to 200Gb/s or 400Gb/s aggregate per port. Designed to address next-generation data demands in datacom, telecom, and computing applications including servers, switches, routers, data centers, and high-performance computers, TE's QSFP-DD high-speed I/O connectors are backwards compatible with existing QSFP modules, enabling quick and easy upgrades, and have a roadmap to 112Gb/s PAM-4 for future system upgrades. They also leverage proprietary zipper fin heatsink technology, which provides superior thermal and signal integrity and, unlike competing solutions, supports cost-effective operation in 15–18W applications. TE Connectivity's broad QSFP-DD portfolio includes 1×1 through 1×6 cages and SMT connectors on a 0.8mm pitch, along with various lengths and wire sizes of straight and breakout passive copper cable assemblies.
NorComp's M12 Connector Series is part of its VULCON range of compact circular connectors, and is engineered to reduce installation and tooling costs, provide high-performance connectivity, and minimize equipment downtime in a wide range of harsh industrial and transportation applications, including mobile equipment, robotic control systems, ruggedized networking equipment, industrial controls, automation equipment, remote process sensors, and power conditioning systems. The series offers A-, D-, L-, and X-Coded M12 connectors with 3, 4, 5, 6, 8, or 12 non-removable contacts, as well as pre-cabled assemblies, and can be customized for use in rail and aviation projects subject to more stringent ruggedization and reliability requirements, such as rail lighting, door, sensor, and brake systems. The A-Coded M12 connectors are especially ideal for use in sensors and actuators, the D-Coded M12 connectors are especially ideal for EtherCAT and PROFINET networks, and the X-Coded M12 connectors are especially ideal for 10Gb/s Ethernet (GbE) applications. VULCON M12 Series high-speed I/O connectors feature nickel-plated brass shells and nuts, UL94 V-0 PBT insulators, gold-plated brass contacts, and IP67 EDPM O-rings and are available in cable- and panel-mount configurations with solder-cup, vertical through-hole, or right-angle contact terminations, optional EMI shielding, and optional plastic or metal dust caps for additional environmental protection. They are also rated for operating temperatures extending from -40°C to +85°C and are compliant with RoHS2 requirements.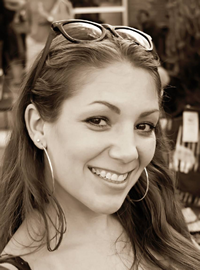 Latest posts by Christine Stieglitz
(see all)