Consumer Electronics Connector Products
This week's Product Roundup highlights consumer electronics connector solutions for handheld electronics, appliances, smartphones, TVs, and more.
Consumer Electronics Connector Products
Mill-Max Mfg. Corp.
's 868 Series spring-loaded and target connectors feature durable solder-cup terminations that accommodate wire and cable attachment, along with flanged insulators and fastening options for broad application suitability. The solder cup connectors are available on a 4mm pitch, have uniformly aligned solder-cup pins that facilitate the efficient soldering of wire sizes up to 16AWG, and are ideal for mounting into product housings for docking stations, cable terminations, heavy-duty quick connects, and panel mount equipment. The connectors also have heavy-duty spring pins with 1.27mm-diameter plungers that resist bending and binding during the application of side loads and a gold-plated stainless-steel spring that delivers reliable operation to one million cycles and is less prone to stress relaxation when operating at higher temperatures over time than competing solutions (260°C max. for one hour or 180°C max. for 24 hours). Each spring pin is rated for 9A at a 10°C temperature rise with a contact resistance of less than 20mΩ and provides up to 2.29 mm of stroke. Mating target connectors are offered with the choice of either a flat or concave face on the mating side of the pins. Available in 2–6 positions, the series also features high-temperature molded Nylon 46 insulators compatible with RoHS soldering processes, integrated mounting tabs for secure attachment to product housings or PCBs, and gold-plated, precision-machined brass components that provide high conductivity, corrosion resistance, and durability.
TE Connectivity
's compact Signal Double Lock Connectors are available in single-row wire-to-wire and wire-to-board configurations with plug and cap housings and 2–10 (WTW) or 2–13 (WTB) crimp contacts on a 2.5mm pitch. Ideal for signal circuits in consumer electronics and household appliances, the series features polarizing ribs on the plug housing, internal double-lock plates that ensure proper mating and provide a neat overall appearance, audible mating confirmation, polarization pegs, and solder tail kinks for enhanced board retention during soldering. They accept 26–20AWG wire with insulation diameters up to 1.8mm, are available in multiple colors and with UL94 V-0 or Glow Wire Test (750°C and no flame per IEC 60335-1) and V-0 rated materials, and are UL recognized, CSA certified, and TUV approved. The board-mounted headers are available in standard and high-profile versions that are compatible with resin and conformal coatings, as well as in a radial tape-mounted version for use with radial mounting machines.
Amphenol ICC
's Waterproof USB Type-C Connectors deliver 10Gb/s SuperSpeed communication, 5A, and 20V, support USB 3.1 Gen 1 and Gen 2 protocols, and are backward compatible with USB 2.0. They are similar in size to micro USB connectors, have a low-profile housing with a reversible plug and cable orientation for an improved user experience, and are ideal for use in consumer, datacom, telecom, industrial, medical, and automotive applications, including flash drives, mobile phones, tablets, virtual reality systems, hard drives, solid-state drives, industrial computers, point-of-sale systems, in-vehicle device charging outlets, and infotainment systems. They also feature high-quality copper alloy terminals, 24-pin assignment for compatibility with different audio and video signal output protocols, and waterproof glue, O-rings, and front-end insert molds for IPX2 to IPX8, and are available in right-angle stand-off and straddle-mount configurations rated for up to 10,000 mating cycles.
Materion
's Alloy 174 (UNS C17410) mill-hardened copper beryllium (CuBe) alloy strip material provides design flexibility, ease of manufacturing, high-reliability, and durability in miniaturized, high-density, and high-temperature consumer, automotive, datacom, telecom, medical, and aerospace applications including connectors, terminals, and spring contacts for switches and relays. Designed to fill the performance and cost differential between lower performance copper alloys, such as brass, and higher performance beryllium copper alloys, Alloy 174 is engineered to carry high current with a low temperature rise and exhibits superior resistance to stress relaxation at high temperatures, an impressive formability to strength ratio, high electrical conductivity that is four times greater than bronzes and twice that of brass, thermal conductivity that is three to five times greater than competitive copper alloys, enhanced reliability, and predictable normal forces. It ruggedly withstands high stress with a yield strength of up to 125ksi — which is superior to traditional strip alloys including phosphor bronze, silicon bronze, aluminum, brass, and copper nickel alloys — exhibits long-term thermal stability, maintains the highest spring force of any traditional copper alloy at temperatures in excess of 200°C (even when miniaturized), is easily formed into complex shapes, improves signal transfer, enables low insertion and withdrawal forces, and is well suited to highly repetitive cycle lives. When stressed to 45ksi (310N/mm2) in severe reverse bending mode, Alloy 174 still delivers a cycle life of more than 100 million operations. Standard Alloy 174 material features a stain-inhibiting treatment on the surface, which provides temporary protection against the growth of surface films like oxides in even industrial environments with 90% relative humidity at 32.22°C, and is also available with tin plating, solder coating, and precious metal inlays. It is compliant with ASTM B 768, ASTM B 888, and UNS C17410 standards for easier integration with existing projects and specifications.
JAE
's JF08 Series internal high-speed harness assemblies are comprised of flat flexible cable (FFC) compatible with high-speed differential signals commonly used to interface with LCD/OLED displays, camera modules, and various I/O daughter boards, including USB, PCIe, and LVDS, and single-row, 41- or 51-position plug connectors with a 0.5mm pitch, large guide posts for easy alignment, and an intuitive locking latch for secure mating with FI-R Series receptacle connectors. Ideal for use in consumer electronics applications including PCs, servers, TVs, monitors, gaming systems, speakers, printers, and various communication devices, the assemblies are available in standard lengths of 20cm, 30cm, and 40cm, and can be folded to meet a variety of cable routing requirements in even space-constrained applications. They are rated for 0.3A per contact, a maximum of 30mΩ maximum contact resistance, a minimum of 100MΩ insulation resistance, 250VAC/rms dielectric withstanding voltage, and operating temperatures extending from -30°C to +80°C. They also provide precise impedance matching and are RoHS compliant.
Schleuniger
's RotaryStrip 2400 is a flexible, fully programmable, high-precision stripping machine capable of processing 36–10AWG solid and stranded wire and single- and multi-conductor cable with various insulation types, including Kapton, Teflon®, and fiberglass, without requiring any mechanical adjustments. It can also strip and twist wires ranging in size from 26–13AWG and is capable of full-strip, partial strip, and multi-step stripping. In addition, the RotaryStrip 2400 has an intuitive, color touchscreen interface that allows users to easily input and save more than 10 programmable processing parameters — including stripping length and diameter, pull-off speed, feed rate, and more — for broad application suitability and provides operators with a clear view of the entire working area.
Heilind Electronics
stocks TE Connectivity's Waterproof USB Type-C Connectors, which provide data, power, and A/V connectivity, industry-leading IPX8 waterproof or IPX4 splash-proof protection, and enhanced EMI protection in consumer, industrial, datacom, telecom, medical, and automotive applications, including smartphones, wearables, tablets, laptops, power packs, chargers, factory automation equipment, lighting systems, data centers, and infotainment systems. The connectors transmit 10Gb/s and 100W of power at 20V and 5A, have a robust housing with a reversible mating interface, a compact dual-row SMT footprint, and enhanced board retention features, and support a variety of different protocols, including USB 3.1 Gen 1 and Gen 2, USB 2.0, and — with the use of adapters or converter cables — HDMI, VGA, DisplayPort, and other connections.
Siemon Interconnect Solutions
' Cat 6A Z-MAX 6A Shielded Outlets combine exceptional Cat 6A performance with best-in-class termination time, exceed all applicable industry standards, and are a vital component of end-to-end Z-MAX 6A shielded cabling systems. The outlets have a robust die-cast housing that provides optimized shielding from EMI and alien crosstalk, a diagonally-oriented IDC contact configuration that maximizes pair-to-pair separation to minimize alien crosstalk in even the densest Cat 6A patching environments, a zero-cross linear termination module that accelerates lacing and eliminates split and crossed pairs, a pass-through feature that enables front or rear faceplate mounting, an optional spring-loaded door that minimizes exposure to dust and other contaminants and enables simple, single-finger operation, a hybrid design that allows the same outlet to mount in flat or angled orientations, and an integrated hinged metal clip for rapid shield connections and cable strain relief. They also feature Siemon's patented crowned jack contact geometry, which improved electrical and mechanical performance and ensures that any jack or plug contact damage due to arcing caused by unmating while under Power over Ethernet (PoE) loads occurs well away from the final mated contact position, and enable termination in as little as 60 seconds with the innovative, ergonomic, and user-friendly Z-Too, which enables fast, low-force coupling. In addition, the shielded outlets are available in a wide range of colors, with various accessories, and with colored icons for easy port identification, are compliant with multiple industry standards including UL 2043, ANSI/TIA-568-C.2, ISO/IEC 11801 Ed 2.2, IEEE 802.3an, IEEE 802.3af (PoE), IEEE 802.3at (PoE+), ANSI/TIA 1096-A, IEC 60603-7-51, and IEC 60512-99-001 (third-party verified), and are ETL tested.
ACES Connectors
' 50696-XXXXX Series zero-insertion-force (ZIF), flexible printed circuit (FPC), surface-mount technology (SMT) connectors have an easy-on back-flip style actuator, a low 1.06mm height profile, a 0.5mm pitch, and 19 standard circuit options with 4–30 high-performance phosphor bronze contacts. They support high-speed USB 3.0 data transfer, accept cable thicknesses of 0.3mm (±0.03mm), are available with thermoplastic or high-temperature (UL94 V-0) thermoplastic housing and actuator materials, come with a copper alloy fitting nail, and are compatible with both hand and reflow soldering processes. The series is rated for 0.5 per pin, 50VAC per pin (with a working voltage of <36VAC per pin), 200VAC/rms dielectric withstanding voltage, a maximum of 60mΩ contact resistance, a minimum f 500MΩ insulation resistance, 20-cycle durability, and operating temperatures extending from -40C to +85C.
I-PEX Connectors
' MHF 4L LK Series Connectors have a patented locking system that is compatible with MHF 4/4L mating receptacles and are ideal for applications subjected to continuous shock and vibration. The compact connectors measure 2.0mm x 2.0mm x 2.0 (L x W x H), accept 30AWG wire, and deliver DC–12GHz performance with a maximum VSWR of 1.3 from DC–3GHz, 1.4 from 3–6GHz, 1.5 from 6–9GHz, and 1.6 from 9–12GHz, which makes them suitable for use in antenna applications. The series is rated for 60VAC, 50Ω characteristic impedance, a maximum of 20MΩ contact resistance, a minimum of 500MΩ insulation resistance at 100VDC, 200VAC dielectric withstanding voltage, and operating temperatures extending from -40C to +90C.
Newark element14
stocks TE Connectivity's ChipConnect Cable Assemblies for high-performance computing, server, router, data center, and enterprise network applications that support high-data-rate consumer, datacom, telecom, and industrial devices ranging from smartphones to smart homes and more. The internal faceplate-to-processor (IFP) cable assemblies are designed for Intel Omni-Path Architecture (OPA), which can directly transmit signals from the processor to the faceplate, and are available in multiple configurations capable of supporting 25Gb/s, with options including straight and right-angle linear edge connector cable plugs, LGA 3647 sockets, 4X and 8X high-speed data transmission lanes, bail and spring latches for secure connections, and both standard and custom lengths and breakouts. Additional benefits include optimized system performance, reduced system cost (via eliminating the need for costlier, lower-loss PCB materials), and improved system design (via reduced-complexity PCB laminates and routing). TE is currently one of only two Intel-qualified suppliers offering these first-generation (100 Series) IFP cable assemblies and is a development partner for future-generation Intel designs.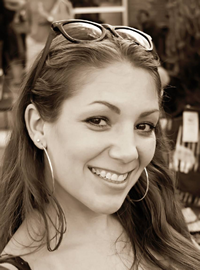 Latest posts by Christine Stieglitz
(see all)