Connector Solutions for Future Soldier Systems
This week's Product Roundup highlights connector solutions for future soldier systems, including increasingly mobile and mission-critical command, control, communications, computer, intelligence, surveillance, and reconnaissance (C4ISR) equipment, wearables, robotics, weapons systems, and more.
Connector Solutions for Future Soldier Systems
Newark, An Avnet Company
, stocks TE Connectivity's O.C.H. Micro Circular Connectors for future soldier systems including soldier vest cables, batteries, antennas, communication systems, power hubs, radios, and military vehicles. These small, lightweight connectors have a ruggedized design with a push-pull breakaway coupling mechanism that enables quick connections and single-action disconnections and meets the rigorous mechanical and performance requirements of both MIL-STD-810G and the U.S. Army's Nett Warrior program, which was developed to connect ground soldiers directly to the Army's tactical network through instant communication tools. The series also features robust aluminum shells with both all-over electroless nickel plating and selective zinc/nickel plating, thermoplastic inserts, six or seven gold-over-nickel-plated copper alloy contacts, and multiple keying options to ensure proper mating in demanding battlefield environments. It is rated for a minimum of 100MΩ insulation resistance at 500VDC and for 5A from -18°C to +71°C when crimped to a 22AWG wire, and is also resistant to shock and vibration and intermateable with other Nett Warrior products. TE is the second authorized source of Nett Warrior connectors for use in Nett Warrior soldier systems and peripheral devices.
Omnetics Connector Corporation
's new Cobra Connector provides versatile, high-reliability power and signal solutions especially designed for harsh-environment portable and body-worn electronics employed by dismounted soldiers and civil law enforcement officers. The rugged, low-profile connector is secure, easy to mate, and fully cleanable, and is designed to slide through standard modular, lightweight, load-carrying equipment (MOLLE) straps, clip onto tactical vests, or be integrated into clothing. It has a non-magnetic, non-spinning mating interface, transmits up to 5A of power per contact, provides IP68 waterproof and protection and EMI shielding, and supports standard data protocols including Gigabit Ethernet and USB 2.0. It also has a lightweight aluminum body with corrosion resistant conductive black plating, features eight gold-plated contacts as standard but can accommodate various pin counts upon request, and is rated for 9–48VDC typical operating voltage, 500VACrms dielectric withstanding voltage, a maximum wire size of 22AWG, and 10,000-cycle durability.
Fischer Connectors' award-winning LP360™
— the first connector solution in the Fischer Freedom™ Series — is a rugged, low-profile connector with 360° mating freedom that delivers breakthrough plug-and-use connectivity and is easy to integrate into portable and body-worn applications, including tactical vests, cameras, radio systems, sensors, lights, GPSs, tablets, night-vision goggles, exoskeletons, switches, hubs, and batteries. Designed to facilitate integration, maximize usability, and optimize cable management in the defense, security, medical, industrial, and civil engineering industries, the rugged connector series features three cutting-edge technology innovations: the absence of a key code for 360° mating freedom, a ball-locking mechanism with sealing and variable pre-defined force, and seven specially designed, membrane-sealed power and signal contacts compatible with both USB 2.0 and Ethernet protocols and rated IP68. The series also reduces cognitive, weight, and reliability burdens, offers effortless, intuitive mating and easy plug and receptacle cleaning to help ensure 10,000-cycle durability, and has a compact, low-profile design that enables easy wearable integration, panel-mounted cable assemblies, and direct device integration.
Smiths Interconnect
's SnapTac® Series miniature snap-fit connectors are lightweight and robust and offer quick release, IP67 sealing, and full-line EMI shielding. Designed to meet the demanding specifications of future combat systems, including mobile and body-worn communications and identification/recognition equipment, the series is available in 7-, 13-, and 19-way circular and 12-, 21-, and 30-way rectangular versions equipped with lightweight aluminum shells and high-reliability, spring-loaded Hyperspring contacts that protect the electrical interface against extreme environmental conditions. SnapTac connector plugs are available with or without overmolding and cabling to accommodate turnkey solutions and easy integration into existing designs and are sealed to IP67 in both their mated and unmated states.
PEI-Genesis
stocks ITT Cannon's MIKQ Push-Pull Micro Circular Connectors, which provide high-performance solutions for aerospace, defense, industrial, and medical applications including airborne landing systems, avionics, headsets, portable radios, military gun sights, and commercial television cameras. The series features rugged, electroless-nickel-plated brass shells in straight plug and jam nut or panel-mount receptacle styles with glass-reinforced thermoplastic insulators; 7, 19, or 37 high-performance, gold-plated copper alloy MicroPin™ contacts with high normal force, excellent wipe, superior vibration performance, and a high-density 0.050" pitch; a simple, push-pull coupling system that enables quick connections and disconnections; and factory-terminated solid or stranded 32–24AWG wires that enable easy assembly and are fully potted for sealing and strain relief. It is rated for 3A, 400VAC operation, 600VAC dielectric withstanding voltage at sea level and 150VAC dielectric withstanding voltage at 70,000 feet, operating temperatures extending from -55°C to +125°C, and 500 mating cycles. The series is also 100% electrically tested and is available with shielded cable upon request.
Amphenol Pcd
's TV μCom (pronounced "Microcom") 10G+ Series connectors are designed to address current military electronics trends, including miniaturization, high-speed performance, and extreme resistance to harsh environment conditions. The series features robust 38999-Series-III-style size 11 shells, provides Cat 6A connections according to TIA568C.2 and ISO/IEC11801 standards, exceeds 10Gb/s Ethernet performance requirements per the IEEE 802.3an standard, and delivers environmental performance based on MIL-DTL-38999 Series III military specifications. The series features four totally insulated pairs with minimum crosstalk, patented interfacial shapes designed for minimal perturbation, a machined brass contact module, and gold-plated, machined solder and crimp contacts based on the design and performance of M39029/77#16 and M39029/76-425#16 38999 coaxial contacts. Material and style options include marine bronze shells or aluminum shells with olive drab cadmium, nickel, black zinc nickel, or custom plating materials in standard, standoff, and reduced flange standoff receptacle, jam nut receptacle, and plug styles. The series is rated for 1,500Vrms dielectric withstanding voltage, a maximum wire size of 24AWG for solder contacts and 28–24AWG for crimp contacts, and operating temperatures extending from -55°C to +125°C. It also provides IP68 protection in both mated and unmated conditions and is RoHS compliant. Ideal applications for the series extend across the military, aerospace, naval, and rail industries and include C4ISR systems, battlefield and shipboard communications, ground vehicles, and in-flight entertainment systems. Corresponding tools and accessories include special backshells for heat-shrink sleeves and PC glands, spare contacts, a contact positioner, a contact removal tool, a standard crimping tool, standard and self-closing metallic caps, and silicone caps.
METZ CONNECT
offers a wide range of M12 X-coded connectors and cable assemblies ideal for harsh-environment Ethernet applications ranging from industrial applications to remote military communications networks. The range offers four-pair M12 X-code connectors for field assembly, including PCB connection jacks designed for both front-mounting and through-hole reflow soldering, and various lengths of "P" cable and connection lines, which feature copper and glass fiber components, as well as automated infrastructure management for structured network cabling. The high-performance connectors and cable assemblies support data transfer rates in the Gigabit range (Cat 6A with bandwidth to 500MHz) and are well suited for use in harsh industrial environments, offering both high mechanical and electrical strength, 360° EMC shielding and, when mated, IP67 protection from dust and humidity.
Interstate Connecting Components (ICC), A Division of Heilind Mil-Aero,stocks Glenair's battle-tested STAR-PAN™ multiport power and USB data hubs, which provide personal area network (PAN) data access, peripheral connectivity, and smart battery power management in mission-critical command, control, communications, computer, intelligence, surveillance, and reconnaissance (C4ISR), digitally aided close air support (DACAS), and joint terminal attack controller (JTAC) applications including ruggedized soldier-worn electronics, precision targeting equipment, tactical radio communications, real-time video downlink, night vision technologies, navigation systems, personal computers, and smart phones. STAR-PAN systems employ various component technologies, including Glenair's high-density, quick-disconnect Mighty Mouse connectors and cables, to deliver an array of small, single-package solutions with multifunctional capabilities including Ethernet networking, USB-compatible peripheral support, software-defined radio support, a common interconnect device interface, and optimized power monitoring, conditioning, and distribution. Its compact, lightweight, and low-profile form factor also provides significant size and weight reductions that help reduce soldier burdens, robust environmental sealing and EMC shielding proven to withstand extreme battlefield environments, and ruggedized, mil-spec-caliber performance proven to contribute to mission success.
TT Electronics
' mag-Net® Invisible, Garment-Mounted, Power and Data Connectors for harsh-environment military, first-responder, and law enforcement applications are the world's first and only mil-spec connectors specifically designed for textile mounting. These robust, rectangular connectors are ultra-lightweight and flush-flat, have a self-aligning, automatic latching magnetic coupling system that enables extremely easy, one-handed blind mating, are virtually self-cleaning, and deliver dependable ease-of-use, high reliability, and invisible power and data connectivity. They support scalable C4I2 functionality, improved mobility, and superior human factors and are currently available in four configurations. The mag-Net garment receptacle offers versatile rear entry, the equipment plug eliminates the need for cables, minimizing dangerous snag hazards with direct connections between receptacles and equipment, the cable plug offers various cable entry points, and the garment cage provides clear separation of the electronics from the system and consumes only one MOLLE/PALS strap. The series features aluminum shells plated with RoHS-compliant, non-reflective, low-luster, black electroless nickel, glass-filled thermoplastic inserts, gold-plated copper alloy contacts, and dynamic sealing, and is rated for a minimum of 2,000 mating cycles. It also meets or exceeds the new Generic Soldier Architecture standard (GSA) currently being developed by the UK Ministry of Defense.
TE Connectivity's new MULTIGIG RT 3 connectors are among the fastest rugged backplane connectors currently available, supporting speeds of 25+Gb/s, and have the lightest design of any ruggedized backplane connector currently available. Ideal for embedded computing and VPX applications in extreme military and space environments, including C4ISR electronic warfare, avionics, ground defense, missile defense, and weapons systems, the new MULTIGIG RT 3 connectors employ durable, lightweight thermoplastic and copper alloys and the same quad-redundant contacts that have been time-tested and proven to meet rigorous VITA standards for reliable performance under intense vibrations in the MULTIGIG RT 2-R Series. The series also easily integrates with other VPX products and conforms to VITA 46 industry standards, which makes it backwards compatible with legacy OpenVPX systems.
Kensington Electronics, Inc.
stocks Fischer Connectors' high-density, ultraminiature MiniMax™ Series connectors, which feature ruggedized, sealed, and shielded housings with special contact blocks designed to enable the transmission of both power and either 10Gb/s Ethernet or long-distance USB 3.0 and HDMI data signals in applications including handheld and body-worn military and medical equipment, drones, unmanned vehicles, and remotely operated underwater vehicles. Engineered to meet the unique challenges of wearable and mobile device designs, MiniMax Series connectors are ideally suited for applications with critical size, weight, and power (SWaP) requirements and hazardous environmental conditions ranging from water, corrosion, and extreme temperatures to shock and vibration. They offer up to 75% weight savings and 45% space savings compared to standard connectors with a similar contact size, help reduce total cost of ownership by combining multiple protocols in a single small connector, are rated for up to 5,000 mating cycles, and are sealed to IP68. The series is currently available in two sizes, 06 and 08, with 10mm and 12mm receptacle footprints, 4–24 combined power and signal contacts, and the choice of three locking systems: push-pull, screw, and quick-release. They are also available in standard anthracite or black housings and as pre-cabled solutions.
ITT Cannon
's Nemesis II CBA miniature circular connectors provide high-reliability power, signal, and data transmission in a small, robust, and well-integrated lightweight package to help soldiers reduce physical loads and maintain mission-critical communication capabilities, even in extreme environments. Ideally suited for soldier-worn equipment and battlefield communication devices, such as manpacks and handheld radios, the series features proprietary high-pressure sealing designed and tested for water immersion to 20+ meters (65.5') and Cannon Breakaway functionality, which allows soldiers to quickly and easily disconnect and reconnect cables and significantly reduces the risk of injury or equipment damage in the event of a cable snag. The series also features stainless steel shells, high-temperature plastic insulators, a highly engineered blind mating design, and spring-loaded, gold-plated, copper alloy pogo contacts designed to enable quick, durable connections to 22–32AWG wire, PCBs, and flex circuits and rated for 10,000+ mating cycles. The connectors are also rated for 166V operation, 2A continuous (3A peak), and operating temperatures extending from -55°C to +125°C, and are available in cable receptacle, cable plug, and jam nut receptacle styles.
Materion
's high-performance iON connector materials offer engineered alternatives to electroplated contact surfaces in safety-critical applications, including underhood automotive and future soldier systems. Developed for use in harsh-environment applications, iON connector materials employ standard or custom composite alloys designed to deliver specific performance properties — including enhanced resistance to extreme temperatures, vibration, and corrosion — and metallurgically clad the contacts directly into the connector material to reduce both the required amount and incurred cost of precious metal contact materials. Manufactured as inlay-clad stripes in copper spring alloys, iON connectors have fully dense structures with limited porosity, which achieves improved wear performance and contact integrity compared to electroplated contact surfaces and supports high-reliability performance in extreme environments. They also offer overall contact layer thicknesses down to 0.5µm, which allows them to function as drop-in replacements for electroplated gold and palladium contacts, and are available in three standard contact finishes. The first, iON – GR, is a composite alloy of silver and palladium with a noble-gold-enriched contact surface that offers low-cost replacements for connectors electroplated with hard gold, as well as improved stability in high-temperature and high-vibration applications. The second, iON – HW, has an ultra-hard wrought nickel/palladium base layer with a gold-enriched surface and offers maximum wear performance in high-vibration applications with sliding or make/break contacts. The third, iON – HT, is a stable silver/palladium/gold alloy that provides high hardness, nobility, and supreme temperature stability ideal for use in applications with operating temperatures as high as 350°C. Custom solutions are also available.
Amphenol ICC
's Waterproof USB Type-C Connectors deliver 10Gb/s SuperSpeed communication, 5A, and 20V, support USB 3.1 Gen 1 and Gen 2 protocols, and are backward compatible with USB 2.0. They are similar in size to micro USB connectors, have a low-profile housing with a reversible plug and cable orientation that improves user experience, and are ideal for use in datacom, telecom, industrial, medical, consumer, and automotive applications, including communications systems, tablets, flash drives, hard drives, solid-state drives, industrial computers, mobile phones, virtual reality systems, point-of-sale systems, in-vehicle device charging outlets, and infotainment systems. They also feature high-quality copper alloy terminals, 24-pin assignment for compatibility with different audio and video signal output protocols, and waterproof glue, O-rings, and front-end insert molds for IPX2 to IPX8, and are available in right-angle stand-off and straddle-mount configurations rated for up to 10,000 mating cycles.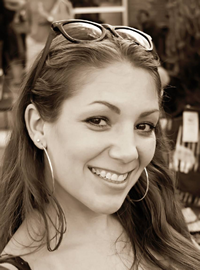 Latest posts by Christine Stieglitz
(see all)