Wire-to-Wire Connector Products
This week's Product Roundup features wire-to-wire connector products from industry-leading suppliers for applications including industrial and transportation equipment.
Wire-to-Wire Connector Products 
JAE
's MX19 Series compact, waterproof, cable-to-cable relay connectors are designed to ruggedly endure harsh-environment conditions in space-constrained automotive applications including side-view mirrors. The series features 040 contacts, a compact, dual-plate spring terminal mechanism with a long beam length that enables low insertion forces and improves contact reliability, a mechanical locking system that provides audible confirmation of proper mating and reliably withstands tension and vibration, and a grommet with a rear cover that protects the grommet from damage resulting from terminal insertion, supports the harness assembly process, withstands cable flaps, and improves waterproof reliability. MX19 Series connectors are available with two or four positions on a 2.5mm pitch, support low-voltage CAVS and AVSS automotive wiring (0.3 to 0.5mm2 CAVS and 0.5mm2 AVSS), and are compliant with JIS DO203 S1 rain test chamber requirements for automotive components. They are rated for 5A, 1,000VACrms dielectric withstanding voltage (for one minute), a minimum of 100MΩ insulation resistance, a maximum of 10mΩ initial contact resistance, and operating temperatures extending from -40°C to +85°C. Wire-to-Wire Connector Products
TE Connectivity
's Power Double Lock (PDL) Connectors are designed for use in power circuits within industrial and HVAC control systems, automatic vending machines, copy machines and other office equipment, and household applications including refrigerators, air conditioners, washing machines, gas equipment, gaming systems, small drones, garage door openers, security systems, and fan modules. PDL connectors have plug and cap housings with a smooth, compact design that prevents snagging, polarizing ribs on the plug housing that ensure proper mating, lance-less phosphor bronze contacts with pre-tin plating that help prevent contact entanglement, and two locking mechanisms that provide enhanced mating security: a semi-inner locking system that provides audible confirmation of proper mating and helps eliminate accidental unmating by external forces and an optional double-lock plate that helps ensure positive loading and prevent contact back-out. The connectors are also available in multiple colors for ease of identification during assembly and maintenance and with optional terminal position assurance (TPA) features, high-force contacts for high-vibration applications, and glow-wire test (GWT) compatibility. The series is available in wire-to-wire and wire-to-board configurations with up to 12 positions on one of four centerline pitches (3.96mm, 6.5mm, 7.92mm, and 13.0mm), accepts 26–16AWG wire with insulation diameters up to 3.1mm, is rated for up to 14A per line and for operating temperatures up to 105°C, and is UL recognized, CSA certified, and VDE approved. Wire-to-wire configurations include free-hanging and panel-mount options and are available with up to 12 positions on a 3.96mm or 6.5mm centerline pitch. Wire-to-board configurations are compatible with resin and conformal coatings and have solder tail kinks and optional polarization pegs to help firmly secure headers to boards during the soldering process.
AVX Corporation
's 9286-200 Series Reduced Thru-Wire Connectors provide considerable space and cost savings in a broad range of industrial electronics applications, including smart grid meters, breakers, and panels, solid-state lighting (SSL) fixtures, signage, and streetlights, commercial building controls, security systems and fire alarms, and control panels, motors, drives, solenoids, sensors, fans, and pumps. These discrete, poke-home, wire-to-wire (WTW) connectors support simple strip-and-poke-home wire insertion and twist-and-pull extraction, which is especially beneficial for in-field installations, and have active stainless steel spring contacts that achieve maximum wire retention forces for 24–18AWG solid and stranded wire. These high-spring-force contacts effectively replace the push-button activation mechanism that traditional two-piece plug-and-socket WTW connectors require for wire insertion and removal and provide the same or better retention strength while simultaneously enabling reduced product profiles. The series also features compact, UL94 V-0 rated glass-filled Nylon 46 insulators with up to six positions and measures just 4mm high, 16mm long, and between 8mm and 24mm wide. It is rated for 300VAC, operating temperatures extending from -40°C to +130°C, three mating cycles, and one of three current ratings, depending on wire size: 3A for 24AWG, 5A for 22–20AWG, and 8A for 18AWG.
Amphenol ICC
's FLH Series Mini Sealed 2.50mm-Pitch Connectors provide compact wire-to-wire solutions that are easy to install, sealed to IP67 when mated, and ideal for use in industrial, lighting, HVAC, smart home, and other harsh-environment applications. The RoHS-compliant series features black, UL94 V-0 rated, high-temperature thermoplastic housings, phosphor bronze contacts with tin-over-nickel or gold plating, and silicone rubber seals and offers high current capabilities up to 8A to provide enhanced flexibility and meet various power demands. It is rated for a maximum of 400VAC, operating temperatures extending from -40°C to +105°C, 50 mating cycles, and one of three current ratings, depending on wire size: 8A for 18AWG, 5A for 20AWG, and 3A for 22AWG and is available in box or tape and reel packaging.
Weidmuller
's RockStar® line of heavy-duty connectors is designed to support quick, simple, and secure assembly in industrial and transportation applications and is comprised of a wide range of ruggedized housings, static and modular inserts, cable glands, and accessories including crimp contacts, tools, coding mechanisms, adapter plates, cover plates, gaskets, and the RailMate rail-mounting system. The various connector housings are made of die-cast aluminum, offer excellent protection against dirt, moisture, corrosion, electromagnetic interference (EMI), and mechanical stress, and support an array of both static, single-purpose inserts and modular, multifunctional inserts that make it possible to integrate signal, power, pneumatic, and data connections within a single connector. All connector inserts in the series employ a high-quality plastic insulation material that's UL listed and suitable for railway applications to support global, cross-market employment and ensure the safe and secure transmission of high voltages in tight spaces. HA Series slim-line inserts support wire-to-wire configurations. They are small and thin, available with 3–48 crimp, screw, and tension-clamp connections, and are rated for up to 22A and 250V. The RockStar line is also available as pre-configured kits with a single part number for each kit, which contains a male insert, a female insert, a plug housing, a bulkhead enclosure, and a cable gland. Wire-to-Wire Connector Products
PEI-Genesis
stocks Anderson Power Products' Mid-Power SPEC Pak® Connectors, which have a rugged, environmentally sealed, and highly configurable design and are ideal for use in marine, wind power, solar power, lighting, transportation, industrial automation, machine tool, motor, pump, ground support, and other harsh-environment applications. The series features ruggedized, chemical- and UV-resistant shells with wire-to-wire and wire-to-panel configurations, up to four silver-plated copper alloy Powerpole® power contacts, up to eight gold-plated copper alloy PowerMod® auxiliary contacts for signal and/or sequencing, IP68 sealing glands, Powerpole housings color-coded to match wire colors, stainless steel latches to prevent accidental unmating, IP68 panel-mount receptacle gaskets, and IP68 sealing O-rings. It also leverages APP's core Powerpole flat wiping contact technology and has power handling capabilities of up to 80A at 600VAC/DC with signal, as well as an F1 weatherability rating and UL94 V-0 flame resistance rating. Power contacts accept 12–6 AWG, auxiliary contacts accept 24–12AWG, and SPEC Pak connectors loaded with both are rated for 1,500 mating cycles in operating temperatures extending from -20°C to +105°C.
Amphenol Pcd
's Pegasus Series connectors provide small, lightweight, and low-cost solutions for space- and weight-constrained harsh-environment applications that require protection from ambient or emitted noise, including intelligent peripheral devices employed in modern aircraft, aviation and vehicle actuators, avionics sensors, UAV control systems, missile guidance and control systems, and USB, CAT 5a and Cat 6e, VGA, and video links for both cabin and in-seat communications systems. Variants with mil-spec size 22 contacts also provide ideal solutions for airborne PoE and USB 2.0 IoT applications. The series offers excellent EMI shielding via electroless copper and nickel plating combined with a copper alloy spring finger gasket for shell-to-shell conductivity, quarter-turn bayonet-style connections for easy and efficient wire installation and maintenance, interfacial and triple-barrier seals for IP67 protection, blind-mate keying, and scoop-proof contacts. Available in a wide variety of sizes, colors, and configurations, including in-line wire-to-wire variants, the series exhibits high contact retention force over its operating lifecycle, between 40dB and 60dB attenuation depending on frequency, and 100Ω differential impedance, enabling wide eye diagram openings with low jitter content and insertion and return loss performance suitable for I00Base-TX (IEEE 802.3bw), 1000Base-T (IEEE 802.3ab), and USB2.0, as well as the emerging standards for 2.5GBaseT, 5GBaseT, and 100Mb/s BROADR-Reach.
Molex
recently enhanced its MultiCat Power Connector System With Precision-Machined Contacts with the addition of new eight- and 20-circuit, mid-power versions that accommodate 28–20AWG wire, are rated for 6.5A per contact and 500V, and exhibit low contact resistance. The series is compact, lightweight, and cost-effective, and is available in wire-to-wire and wire-to-board configurations with scoop-proof designs that prevent terminal damage during mating. It supports quick and easy mating in even space-constrained applications, has terminal position assurance (TPA) features to ensure proper connections and a positive lock for added security, and provides superior durability in high-temperature and high-cycle applications. It also features a UL1977 finger-test-certified receptacle, a two-piece hermaphroditic backshell, two housing colors, and two keying options, and is rated for operating temperatures extending from -40°C to +150°C and a minimum of 500 mating cycles. High-power versions have three or four circuits, accommodate 18–8AWG wire, and are rated for 14–40A per contact and up to 1,200V. Ideal applications for the series extend across the transportation, industrial, medical, and datacom/telecom markets and include commercial aircraft cabins, drones, unmanned vehicles, buses, trains, industrial motors, diagnostic equipment, receivers, and satellite dishes. Wire-to-Wire Connector Products
Amphenol Industrial Products' Amphe-PD Series connectors distribute high-current DC power in a compact design. Ideal for use in datacenters, robotics, and industrial automation applications, the series enables wire-to-wire, wire-to-board, and busbar terminations for 12–4AWG wire and employs the company's proprietary RADSOK® stamped hyperbolic contact technology for higher amperage, lower t-rise, less resistance, and lower mating forces. Available in two sizes and current ratings (3.6mm, 70A and 5.7mm, 120A) with crimp contacts and optional custom cable assemblies, the series also features a robust, high-temperature housing for SMT processing and an integrated latching mechanism for secure mating and meets RoHS, UL-94V-0, and IEC touch-safe requirements.
Like this article? Check out our other 
Product Roundup
,
New Product News
, and
2019
articles and visit our
Markets Page
for the latest articles in each of nine markets.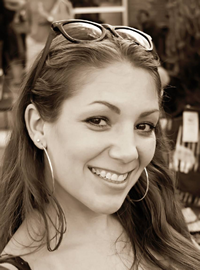 Latest posts by Christine Stieglitz
(see all)