Smart Home Connectivity Product Roundup
This week's Product Roundup highlights connectivity solutions ideally suited for smart home technologies and other consumer electronics, networking, and telecom applications.
Smart Home Connectivity Products
PRECI-DIP developed a trio of miniature, high-performance connector solutions for compact applications with telecommunications capabilities, including consumer electronics, smart home devices, and mil/aero communications systems. Its three-way battery connector features low-profile (2.7mm) contacts with 2.55mm center pins and 0.6mm stroke lengths, exhibits very low and constant electrical resistance, is rated for more than 40,000 cycles, and provides optimal solutions for battery connections in confined spaces, including smartphones and smart thermostats. It's ultraminiature spring-loaded contact (SLC) stands just 2.6mm high and has a narrower barrel diameter than standard SLCs — an outer diameter of just 0.97mm vs. the usual 1.8mm — but delivers comparable electrical and mechanical performance and can easily be assembled into a connector. Its innovative board-to-board spacer with double-effect, high-reliability SLCs was developed in response to increased demand for board-to-board connectors with double-effect contacts and fine-pitch, high-density connectors. It features patented, ultra-thin, clip-in-line contacts with 0.5 x 1mm pitch spacing to achieve high-density arrangements (e.g., 12 contacts within a 4 x 8mm area), supports 8mm board spacing, and has a machined insulator that can be customized in terms of both shape and pin-count for broad application suitability. 
Hirose's BM46 Series multi-RF board-to-board connectors combine multiple RF and signal connectors within a single ultra-compact housing to enable smaller and more functional wearable, portable, and mobile 5G and WiGig devices, including fitness watches, smartphones, tablets, and smart home products. The 12-pin connectors measure 4.49mm x 2.0mm x 0.6mm (L x W x mated height), employ a center shield to prevent noise between opposing rows, and provide both high-speed digital data and superior RF signal transmission from DC to 12GHz. The series also features black, halogen-free, UL94 V-0 LCP insulators with robust metal mating guides, gold-plated phosphor bronze contacts, and SMT terminations and was recently recognized in the 2020 CES Awards' Mobile Devices and Accessories category. It is rated for a maximum VSWR of 1.3 from 0–3GHz, 1.4 from 3–6GHz, and 1.6 from 6–12GHz, 50Ω characteristic impedance, 0.3A, 30VAC/DC, and 10 mating cycles in operating temperatures extending from -55°C to +85°C with a maximum of 90% relative humidity. 
I-PEX Connectors' MHF I LK micro RF coaxial connector system is the only RF connector system with an integrated locking mechanism that doesn't rely on epoxy or tape to prevent accidental disengagement from the PCB and is designed to mate with all MHF I type receptacles with a mated height of 2.9mm. It enables quick, easy, and mess-free installation and establishes secure, high-performance, and high-reliability connections in a variety of compact, space-constrained applications exposed to continual shock and vibration. MHF I LK connectors support Wi-Fi, 4G LTE, Bluetooth, GPS, M2M, IoT, SigFox, WiSUN, NB-Iot, and LoRa transmission standards and are especially well suited for connecting antennas to radios in applications ranging from automobiles and aircraft to drones and an ever-expanding array of smart home devices. The nickel-plated receptacles measure 3.0 x 3.0mm, support 36, 32, or 30AWG wire, and are rated for DC to 9GHz with maximum VSWR values spanning 1.3 to 1.9. They are also rated for operating temperatures extending from -40°C to +90°C, 50Ω characteristic impedance, 60VAC operation, 20Ω maximum contact resistance, a minimum of 200VAC dielectric withstanding voltage, and a minimum of 500MΩ insulation resistance at 100VDC.
Allied Electronics & Automation stocks Molex's USB 3.1 Type-C connectors and cable assemblies, which have compact, space-saving designs with short bodies and short mating depths, support 5A and up to 10Gb/s, reduce battery charging time by 64% compared to 1.8A micro USB 2.0 connectors, and provide robust, reliable connectivity in an extensive range of high-speed data I/O applications, including wearable and IoT devices. The range employs high-temperature Nylon or Nylon 64 housing materials, a three-tier insert-molding process that increases connector strength and improves both mating durability and electrical reliability, and a mating tongue design that protects the interconnect from potential damage caused by mishandling, shipment, or assembly. It also features simple edge-contact beam geometry to facilitate high-speed data transmission, metal shielding on all sides for superior protection against EMI and RFI, beveled metal pins that provide a ground to the PCB and board retention strength, and grounding fingers. In addition, receptacles are made using an over-mode process that increases mechanical rigidity and terminal retention strength. Suitable applications extend across the automotive, commercial aviation, consumer electronics, industrial, medical, and telecommunications markets and include comfort, convenience, and infotainment systems, driver assistance systems, in-flight entertainment systems, smart home systems, office, computer, and audio visual equipment, video games, watches, wearables, wireless chargers, ATMs, air purification systems, oscilloscopes, point-of-sale systems, glucose meters, monitors and displays, smartphones, and tablets.
TE Connectivity's High-Performance Interconnects (HPI) are designed for high-performance, -reliability, and -versatility and can be used to route signals or low power through virtually any device. The range features single- and dual-row wire-to-board connectors with vertical and horizontal (right-angle) mounting configurations, SMT or through-hole terminations, full or partial shrouding, polarization to ensure proper mating, positive latching mechanisms that provide audible confirmation of proper mating, various housing colors for color-coding purposes, and square-peg technology that enables mating compatibility with competing industry-standard designs. Single-row HPI connectors are available with 2–16 positions, dual-row variants offer 10, 20, 30, or 40 positions, and both are available with 1.0mm, 1.5mm, 2.0mm, 2.5mm, or 3.96mm centerline pitches and compatible with 30–24AWG wire. The range is also designed to prevent stubbing contacts and achieve cost-effective connections. Ideal applications for the range include business and retail equipment, consumer electronics, industrial equipment, automotive designs, medical equipment, appliances, and smart home devices and cross-use test reports are available. 
JAE's JF08 Series internal high-speed harness assemblies support the reliable transmission of high-speed differential signals commonly used to interface with LCD/OLED displays, camera modules, and various I/O daughter boards — including USB, PCIe, and LVDS — and are ideally suited for use in consumer electronics and smart home applications including PCs, servers, TVs, monitors, gaming systems, speakers, printers, and various communication devices. The assemblies are made of flat flexible cable (FFC) terminated with single-row plug connectors with 41 or 51 contacts on a 0.5mm pitch and feature large guideposts for easy alignment, an intuitive locking latch for secure mating with the company's FI-R Series receptacles, and RoHS-compliant materials. The assemblies are available in standard lengths of 20cm, 30cm, and 40cm and can be folded to meet a variety of cable routing requirements in space-constrained applications. They are rated for 0.3A per contact, a maximum of 30mΩ maximum contact resistance, a minimum of 100MΩ insulation resistance, 250VAC/rms dielectric withstanding voltage, and operating temperatures extending from -30°C to +80°C and also provide precise impedance matching.
METZ CONNECT's family of spring-clamp terminal blocks offers solderable, pluggable, compression-mount, and single-pole solutions all based on spring-clamp connection technology, meaning that each solution in the range establishes an electrical connection by clamping a single stripped conductor with a spring. The range accepts both solid and multi-stranded wire with a nominal cross-section of 0.08–2.5mm2 and permits direct clamping without preconditioning the conductor, direct clamping with splice protection, and indirect clamping via an end-sleeve or pin-cable lug. Solderable spring-clamp terminal blocks are designed to be plugged into PCBs and then reflow or wave soldered while pluggable solutions fasten to PCBs using multi-pin connectors. Ideal applications for the range include connecting wiring to a ground or electrical switches and outlets to the main in industrial and instrumentation equipment, telecommunications systems, household appliances, medical equipment, LED lighting systems, and aircraft.
Stewart Connector's USB cable assemblies are designed to simplify the number of ports required to provide data and power over a single cable assembly in consumer and commercial electronics including IoT and smart home devices, printers, scanners, laptops, and desktops, point-of-sale systems, gaming devices, and instrumentation equipment. They are fully shielded, which allows power to be supplied over a communication signal, and compliant with USB 2.0, 3.0, and 3.1 standards, enabling transmission speeds of 480Mb/s, 5Gb/s, and 10Gb/s, respectively. They are also RoHS compliant, featuring nickel-plated shells and overmolded PVC cable jackets that increase strain relief, and support plug-and-play capabilities, allowing for hot-pluggable insertion and ejection. Options include USB Type-A or -B connectors for End #1; five-pin and 10-pin Micro-B, five-pin Mini-B, USB Type-A, -B, or -C, and round cable options for End #2, and seven standard lengths: 1ft, 1m, 2m, 3ft, 6ft, 10ft, and 16ft.
Avnet stocks TE Connectivity's BUCHANAN WireMate Two-Piece Poke-In Connectors, which provide easy-to-use, three-directional mounting solutions for wall-mounted smart home devices. The two-piece connectors have a panel-mounted, poke-in style terminal block and a blade-style mating header for device PCB attachment, enabling push-in, slide-on, and twist-on mounting in applications including thermostats, smoke detectors, control panels, access controls, environmental monitors, and more. They also have a clear point of entry for wire insertion, enable easy extraction with an innovative lever that allows for the release of individual wires, and have a flat surface for wire marking or color coding to further simplify and speed up installation. They are currently available with 2–8 positions and 5mm or 8mm centerlines and are rated for 250VAC and either 3A (24–20AWG) or 5A (18AWG).
Mouser Electronics stocks Stewart Connector's right-angle, surface-mount SealJack connectors, which provide IP67 protection and 10/100BASE-T through 10GBASE-T Ethernet transmission in harsh-environment IoT applications where water or debris could compromise signal integrity, including rugged computing, industrial, medical, marine, renewable energy, smart home, and military communications applications. The single-port, right-angle SealJack connectors feature compact and lightweight die-cast nickel-plated zinc housings, IP67 seals, LED indicators, and optional EPP 918-A protective coatings and are rated for a minimum of 750 mating cycles. They are also RoHS compliant and compatible with PoE+.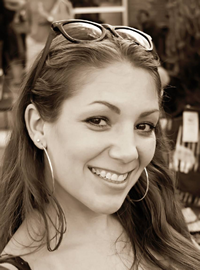 Latest posts by Christine Stieglitz
(see all)