SCHURTER SMD Fuse with 1500A Breaking Capacity
SCHURTER SMD Fuse with 1500A Breaking Capacity
SCHURTER extended its family of Universal Modular Fuses to include a version with 1500A breaking capacity at rated voltages of 277VAC/250VDC. The high breaking capacity of the UMT-H makes this time-lag fuse ideal for applications with high short-circuit currents.
The UMT-H at 5.3mm x 16mm is a smaller alternative to 5mm x 20mm cartridge fuses with equal technical specifications, saving valuable board space to allow for further downsizing. The convenient position of the device markings immediately shows key information about the fuse, such as approvals, current rating, and voltages.
The UMT-H is designed for a wide range of applications where a cartridge fuse is used, including primary protection of PCBs for over-current and short-circuit protection, sensors, and power supplies. The high breaking capacity of 1500A combined with >10mm spacing between end caps meets IEC 60079-11 for use in applications requiring components for explosion protection, such as first responder equipment, industrial controls exposed to chemical environments, and lighting ballasts. The 277VAC rating allows for protection of utility-connected appliances or equipment.
The UMT-H is initially offered with six rated currents from 160mA to 2A with future releases of currents up to 10A. It is cURus-approved; VDE approval is pending.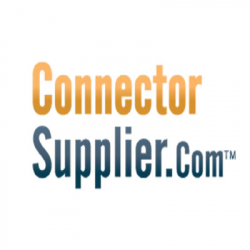 Latest posts by Connector Supplier
(see all)