March 24, 2020 New Connectivity Products
Summary coverage of new-to-market connectivity products, including interconnects, wire and cable, cable assemblies, materials, accessories, tools, development kits, and connector-adjacent technologies, such as sensors and antennas. Supplier names are generally linked to product announcements and product names are generally linked to product pages or datasheets.
March 24, 2020 New Connectivity Products
March 24, 2020 New Connectivity Products > Interconnects, etc.
Amphenol ICC's new ix Industrial IP20 connectors enable next-generation industrial IoT (IIoT) connectivity for Ethernet and other industrial protocols through all levels of operation, from the enterprise or cloud to the sensors and actuators on the factory floor. These 10-pin, 10mm-pitch connectors are 75% smaller than traditional RJ45 connector, enabling much greater port density, and have 360° shielding through the mated pair for excellent EMI immunity in electrically noisy environments and robust, two-point metal latches for enhanced mating security. They support Cat 6A 10GBASE-T performance, PoE, and common Ethernet/IP protocols including PROFINET, DeviceNet, EtherCAT, and Modbus; offer keyed housings for controlled mating with Ethernet, Signal/Bus, and other ports; and comply with IEC 61076-3-124, which verifies the series as a fully qualified second source that's fully intermateable with ix Industrial products from other authorized vendors. Plugs are available in field-terminable IDC variants to ease custom cabling and in-field repair processes and solder variants for high-volume assembly, while PCB-mount receptacles feature heavy-duty shield solder hold-down tabs to ensure secure connections and protect the SMT joints from mechanical stresses. The series is rated for 1.5A at 40°C, a maximum of 50VAC or 60VDC, and 5,000 mating cycles in operating temperatures extending from -55°C to +85°C. Ideal applications for the series include data switches, monitoring systems, and traffic control systems; IIoT, factory, process, and building automation systems; and robotics, test equipment, and medical equipment.
SCHURTER's new C20F Series front- or rear-mounting filtered IEC appliance inlets are designed for use in Protection Class I appliances according to IEC 61140, including commercial information and communication technology (ICT) equipment per IEC/UL 62368-1 (IEC 60950), medical equipment per IEC 60601-1, and home appliances per IEC 60320-1, as well as general industrial applications that would benefit from the convenience of a removable cord. The filtered AC connectors have a compact, flat-front design with UL94 V-0 metal-plated thermoplastic housings, optimal shielding, universal line filters for standard applications or low-leakage medical-grade filters for healthcare applications, class X1 or X2 capacitors, ground-loop interrupt mechanisms, solder, quick-connect, or stranded wire terminals, and potting for highly effective environmental resistance. They are available in screw-on front- and rear-panel-mount variants compatible with panel thicknesses up to 8mm, snap-in front-panel-mount variants compatible with panel thicknesses spanning 1–3mm, and variants with secure V-Lock mating cordsets designed to prevent accidental unmating. C20F Series filtered appliance inlets are rated for 330nF, <0.5mA standard and <5µA medical leakage current, IP40 protection from the front side per IEC 60529, operating temperatures extending from -25°C to +85°C, and 16A at 40°C, 250VAC, and 50Hz per IEC or 20A at 40°C, 250VAC, and 60Hz per UL/CSA. They are also approved to VDE, UL, and CQC safety requirements and compliant with CE, REACH, RoHS, and China RoHS guidelines.
TE Connectivity's new 125A CROWN CLIP Junior power connectors for 5mm busbars provide a means for distributing power within a system and offer separable connections that ease assembly, inspection, and troubleshooting processes, as well as reduce server complexity. They are especially well suited for use in data center applications including power systems, battery backups, and cubby shelves.
March 24, 2020 New Connectivity Products
Hirose's new TF13BA Series backflip FPC/FFC connectors are designed to meet miniaturization demands for portable devices in the consumer, medical, and commercial electronics industries including smartphones, cameras, video recorders, notebooks and tablets, DVD and Blu-ray players, portable music players, handheld gaming systems, and medical monitoring devices. They have a 0.4mm pitch, 0.9mm height, and 3.0mm mounting depth to minimize PCB mounting area requirements, single-sided leads, bottom contacts, and a front-access backflip actuator that remains closed until mounted and mated to protect sensitive contacts during manufacturing, shipping, and handling processes to ensure high-reliability performance. In addition, the series' combined side-catcher/backflip design prevent misalignment, ensures proper mating, and provides superior FPC retention force up to three times as high as front-flip connectors. It also prevents solder wicking and flux penetration to further increase reliability and long-term operation. TF13BA Series connectors are available with 6–20 zero-insertion-force (ZIF) contacts, rated for 0.5A and 50VAC in operating temperatures extending from -55°C to +85°C, and are compatible with high-volume manufacturing processes including vacuum pickup. They are also RoHS compliant and halogen-free.
Amphenol ICC's FCI Basics BergStak HS Connector Family is known for its fast data transmission, high signal quality, and time-proven reliability under extended periods of applications. The new BergStak HS 0.8mm-pitch board-to-board connectors meet SAS 4.0 and PCIe Gen 5 standards and enable high-speed server, storage, automation, programmable logic controller (PLC), and medical applications with 32Gb/s data rates. Standard solutions in the new 0.8mm series feature scoop-proof housings designed for easy manual assembly, UL94 V-0 LCP insulators, 120 positions, and a 5mm stack height, but the series supports 40–140 contacts, stack heights spanning 5–12mm, and single- or double-grounds for broad application suitability. It is also lead-free and RoHS compliant.
Amphenol Socapex recently signed a dual-sourcing agreement with Nicomatic and is now offering the new MICRO HDAS Series connectors as an authorized second source for Nicomatic's miniature, modular, 1.27mm-pitch EMM Series connectors to better serve customers in high-reliability industries. The new MICRO HDAS Series connectors have a rectangular LCP form factor with 4–60 gold-plated signal contacts on a 1.27mm pitch in a dual-row configuration. They are available in straight and right-angle through-hole configurations with nine pin counts, are compatible with 30–24AWG wire, and are qualified according to MIL-DTL-55302 and MIL-DTL-83513.
Yamaichi Electronics' T-Series waterproof circular push-pull connectors are now qualified for up to 5,000 mating cycles instead of 3,000 and available in 12mm, 15mm, and 18mm-diameter shells in addition to 9mm-diameter shells. T-Series connectors are part of the Y-Circ P product family and are designed to deliver interference-free high-speed data transmission up to 10Gb/s in industrial and datacom applications and IP68 protection from liquid ingress (48 hours at 1m). They have a patented, single-piece cable-sealing collet for optimized environmental protection and error-free installation and a robust locking mechanism for higher reliability performance at high mating cycles. They are also available in various standard and custom pin assignments and with an online configurator that can help customers identify the correct compilation.
Ironwood Electronics' new near-zero-footprint SMT spring-pin sockets support the testing of virtually any device type. They employ high-reliability, long-lifecycle spring pins for leaded, pad, and solder-ball devices, are only 1mm larger than devices so they can be mounted in the same location and footprint, and can accommodate relief cuts to fit PCB layouts with closer components. The spring pins are laminated into housings with a PCB interface on the bottom to support reflow to PCBs and can be configured to the smallest form factor using the customer's press or made with a cantilevered area designed to support lid assembly. The sockets can also be designed using several types of spring pins for electrical performance of up to -1dB insertion loss to 40GHz.
Amphenol ICC's new FCI Basics BergStak dual-row, 0.50mm-pitch, self-aligning board-to-board connectors have scoop-proof housings with integrated drainage features for compatibility with post-installation wash processes and a unique self-alignment feature that supports blind mating. The high-density, fine-pitch series supports PCIe Gen 2 data rates up to 5Gb/s, complies with RoHS, halogen-free, and lead-free requirements, and is well-suited for use in data, communications, industrial, and instrumentation applications. Standard solutions feature 50 positions and a 3mm stack height, but solutions are available with 20–60 positions in increments of 10 for greater application flexibility.
March 24, 2020 New Connectivity Products > Wire, Cable, Cable Assemblies, and Tubing 
Cinch Connectivity Solutions added a variety of new RG-174-based cable assemblies with SMA bulkhead jack to SMA plug, reverse-polarity SMA bulkhead jack to reverse-polarity SMA plug, and SMA bulkhead jack to MMCX plug connector interfaces to its Johnson line of SMA cable assemblies. The new assemblies are lightweight, flexible, and more economical than RG-316 cable assemblies and are available with flexible, conformable, and semi-rigid cables in standard and metric lengths and with 30 new interface configurations. They are well-suited for data transmission applications including GPS modules, LAN routers, and WAN equipment and are available through Digi-Key, Mouser, and Newark.
ShowMeCables introduced a new series of commercial-grade HDMI cables ideal for video transfer, commercial electronics, audio/visual installations, video system designs, and gaming venues. The new cables are currently available in eight different configurations that meet HDMI 2.0 standards, contain ferrite cores at each end for high-frequency noise reduction, have CL3-rated jackets for in-wall installations, and provide 18Gb/s bandwidth and 4K performance at 60Hz.
L-com launched a new series of ruggedized USB 3.0 cables that feature die-cast black metal shells and optional thumbscrews to address demanding connectivity applications including industrial and factory automation, process engineering, machine vision, data acquisition, and PLC communications. The new cables also have black PVC cable jackets, double shielding, and 22AWG power conductors for maximum USB power transfer and are available off-the-shelf in Type-A male to Micro-B male, Type-A male to Type-C male, and Type-A male to Type-B male configurations. L-com also launched four new series of USB 3.0 cable assemblies with latching Type-A male connectors to ensure secure connections in heavy-vibration environments. The series are designed to mate with any standard USB 3.0 Type-A jack and are available with low-smoke zero-halogen (LSZH) and PVC jacket options, as well as with latching Type-A and standard Type-B connecter combinations.
March 24, 2020 New Connectivity Products > Additional Connectivity Products 
Smiths Interconnects' new SpaceNXT MWC Series high-reliability, multi-way, isolated splitters for high-frequency Ku bands help streamline the procurement experience by shifting testing and qualification responsibilities and associated time and cost away from customers. Designed, tested, and qualified for use in space applications including MEO and GEO satellites and deep-space probes, the new splitters can be supplied to recognized testing sequences to simplify the specification and definition processes, help customers meet even the most aggressive project schedules, and reduce their cost of ownership. Testing is performance in-house and in compliance with general space qualification flows, incorporating either industry-standard environmental requirements and test sequences and limits designed and selected by Smiths based on a worst-case combination of user requirements or custom screening and qualification flows provided by users. MWC Series two-way Ku-band isolated splitters operate from 10.7 to 12.8GHz with ≤1.4dB insertion loss and ≥35dB inter-channel isolation, have a compact, low-mass structure featuring field-replaceable connectors that can be adapted for alternative mechanical or electrical arrangements, EMC shielding, a stackable aluminum casing, and RoHS-compliant materials, and can be factory configurated to operate as either a splitter or a combiner. They are ideally suited for commercial satellite uplink bands, but can also be made to suit downlink bands, and reliably achieve phase-stable output amplitude characteristics. 
WAGO added two new Generation 2 PFC200 PLC controllers and two new Generation 4 Ethernet based couplers to its XTR Series. The four new XTR devices are designed to provide solid performance in harsh industrial environments. They feature flexible I/O systems and EMC protection, reliably withstand 5g vibration, 25g shock, and temporary condensation, and are rated for operating temperatures extending from -40°C to +70°C. The new 750 XTR Series controllers (750-8212/040-010 and 750-8213/040-010) have two configurable M12 Ethernet ports and an onboard SD card slot for program updates and additional data storage. In addition, the former has one configurable RS232/485 port, while the latter comes equipped with one CANopen port to connect to engine parameters via J1939. The MODBUS TCP/UDP and EtherNet/IP couplers (750-364/040-010) each boast two M12 Ethernet ports with rotary switches that configure the last byte of the IP addresses. 
March 24, 2020 New Connectivity Products
March 24, 2020 New Connectivity Products
Pasternack expanded its line of millimeter-wave waveguide antennas with 54 new antenna models to address the growing number of high-frequency point-to-point and point-to-multipoint wireless applications including 5G infrastructure. The portfolio now covers a broad range of operating frequencies spanning 1.7–220GHz, provides nominal gain ranging from 0–40dBi, and offers a variety of different waveguide sizes. The new additions include four entirely new categories of waveguide antennas — probe waveguide antennas to 170GHz with 6.5dBi of gain, dual polarized waveguide antennas to 110GHz with 13–20dBi of gain, corner reflector antennas with 0.02–16,000m2 radar cross-sections, and sector waveguide antennas to 40GHz with 6dBi of gain — 19 new antenna models added to existing scalar feed horn and omnidirectional product categories, and a series of waveguide antenna mounting fixtures designed to work with various flanges. The complete portfolio is compliant with REACH and RoHS requirements and is in-stock and available with no minimum order requirements.
Cambridge Electronic Industries released the world's first CoaXPress Repeater approved by the Japan Industrial Imaging Association (JIIA) as compliant with the CoaXPress V2.0 standard and capable of working at CXP-12 speeds up to 12.5Gb/s. The new plug-and-play device is compact and lightweight, enabling discreet installation in production environments without any redesigns, and provides a cost-effective copper alternative to fiber systems that proactively addresses the potential requirement for longer connection lengths than would otherwise be possible at the high-speed data rates of CXP-12. It also leverages Power-over-CoaXPress (PoCXP) technology, eliminating the need for external power supplies, and can be used multiple times in a single connection as long as the system designer observes the power budget requirements. The new repeaters are currently available in single-, dual-, and quad-connection formats with Micro BNC, BNC, or DIN 1.0/2.3 connections and an optional wall-mounting kit.
March 24, 2020 New Connectivity Products > Connector Materials, Accessories, Tools, and Development Kits
TE Connectivity's new swept elbow backshells provide strain relief and support for electrical and fiber optic cables in military and aerospace applications to help reduce bending or over-flexing in high-vibration applications with large wire bundles. The range is are made using investment casting processes to achieve a constant internal radius and a smoother internal bore, offers up to 20% weight savings, and allows for uncoupling during repairs to reduce boot damage and enable quick and easy termination. The new swept elbow backshells are compatible with a wide range of circular connectors, including MIL-DTL-38999 Series III and IV and MIL-DTL-26482 Series II solutions, and are available in multiple shell sizes and plating configurations with band strap (BT) terminations. Additional termination options will be released in the future.
Cinch Connectivity Solutions added a new 0.210" bullet adapter to its Johnson SMPM Series. The adapter is designed to be used in conjunction with board-mount and cabled connectors in full detent, limited detent, and smooth bore configurations and deployed in single- and four-port systems integrated within test and measurement equipment, instrumentation text fixtures, semiconductor ATE test boards, microwave tuners and digitizers, rack-mount and RF subsystems, and other applications in which space and package density are at a premium. The adapter offers superior performance from DC to 65GHz, a maximum VSWR or 1.15 to 18GHz, 1.25 to 40GHz, and 1.45 to 65GHz, and rugged resistance to even extreme shock and vibration and is available through Digi-Key and Mouser.
Xtalic Corporation announced a new patented, nanostructured nickel-gold (Ni-Au) alloy for use in the manufacture of crucial electrical contacts required to maintain high conductivity, superior strength, and durability at elevated temperatures. The new nickel-gold alloy can achieve strength up to 2,000MPa, resistivity down to 12µΩ-cm, and more than 1,000MPa fatigue life at temperatures up to 400°C and is an ideal material for miniaturized, high-current, fine-pitch electrical contacts employed in semiconductor, automotive, and consumer electronics applications. The alloy uses a small amount of gold to control the nickel grain size, create a thermodynamically stable, super-saturated solid solution, and find the optimal balance of electrical and mechanical properties and can be custom tailored to meet specific challenges across a variety of other applications by leveraging the company's Dynamic Nanostructure Control and patented Rapid Alloy Design toolkits.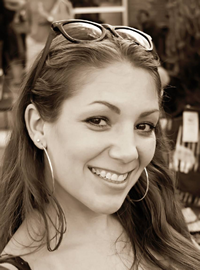 Latest posts by Christine Stieglitz
(see all)