April 2020 New Connectivity Products
Summary coverage of new-to-market connectivity products, including interconnects, wire and cable, cable assemblies, materials, accessories, tools, development kits, and connector-adjacent technologies, such as sensors and antennas.
April 2020 New Connectivity Products
April 2020 New Connectivity Products > Interconnects, etc.
Hirose's new ZE064W Series waterproof wire-to-wire connectors are designed for use in demanding automotive and off-highway applications including converters, inverters, batteries, on-board chargers, and engine control units (ECUs) in personal, commercial, transportation, agricultural, and construction vehicles. The series is currently available in monopole and 24-pin versions that feature space-saving compact and low-profile PBT housings, keying mechanisms to prevent mismating, silicone housing and wire seals rated for IP67 and IP69k protection, three-point, double-layer spring contacts on a 2.2mm pitch to ensure high-reliability connectivity in harsh environments, and a contact retainer that both prevents incomplete mating and achieves 50N of pull-force strength. They exhibit rugged resistance against high shock and vibration and stable contact resistance for up to 3,000 cycles in operating temperatures up to 125°C, satisfying engine compartment heat resistance requirements, and are rated for 22–20AWG wire, up to 2A (24-pin) or 5A (monopole), 250VAC, operating temperatures extending from -40°C to 125°C, and 30 mating cycles. The series is also well suited for use in a variety of industrial applications.
Yokowo's new 15A spring pins are designed to meet growing demands for higher current industrial connectors. They have a small, space-saving form factor with an overall length of just 15.6mm, simple mating and removal structures, and through-hole terminations that measure 2.0mm in diameter and 4.0mm length. The new spring pins are rated for 15A, 30mΩ maximum initial contact resistance, and a maximum of 20,000 mating cycles in operating temperatures extending from -40°C to +85°C. Samples and pricing are available upon request.
SCHURTER's new 4783 Rewireable Cord Connector is the first of its kind to combine a detachable IEC C13 cord connector with the proven V-Lock cord retention system, which effectively prevents power cords from being unintentionally pulled out of inlets. Available in black, white, and grey to help differentiate systems in applications including data centers, medical equipment, telecommunications systems, and information technology, the detachable cord connectors are particularly well suited for small series builds and offer a range of cable length and country-specific plugs that would otherwise require large order minimums or considerable expense. The new 4783 Rewireable Cord Connectors feature factory-preassembled 8.5mm- or 10mm-diameter cable guards and screw terminals designed to accept 18–14AWG wire and bear all major safety agency approvals for the European, Chinese, and North American markets. They are also halogen-free and certified to the new UL 60320 standard. Pricing starts at $4.50 each in 100-piece quantities.
Amphenol ICC's new Minitek Board-In Connector System provides flexible, economical, and space-saving solutions for permanent wire-to-board applications up to 3A. The single-piece, direct solder-to-board connectors feature UL94 V-0 PA66 housings in vertical and horizontal configurations with 2–16 tin-plated phosphor bronze contacts on a 2.00mm or 2.50mm pitch, through-hole terminations for increased board retention strength, and terminal and housing locking mechanisms to ensure secure connections. They are rated for 26–22AWG wire, 2–3A, 250V, a maximum of 10mΩ crimped contact resistance, and operating temperatures extending from -40°C to +105°C. Ideal applications for the series extend across the telecom, networking, industrial, instrumentation, consumer electronics, and automotive markets and include telecom, WiMAX, and rack boxes, base stations, servers, desktops, hard disk drives, monitors, factory automation equipment, power tools, security systems, set-top boxes, HVAC systems, white goods, home entertainment systems, and automotive lighting and infotainment systems.
Stewart Connector's new M12 X-Code Field-Terminable Plug is designed to provide rugged power and signal solutions in harsh environment applications including industrial automation equipment, alternative energy installations, sensor networks, communication systems, and robotics. The industry-standard M12 X-Code design features eight positions to support 10GBase-T and 1000Base-T Gigabit Ethernet connectivity and data transmission, IP67 sealing for mated protection, and IDC terminations, which enable quick and easy installation without any special tooling and are compatible with both solid and stranded 26–24AWG wire. It's available at Digi-Key, Mouser, and Newark.
GCT expanded its range of compact and low-profile FFC and FPC connectors to provide an even broader range of applications with space-saving, efficient, and cost-effective internal connectivity solutions. The FFC/FPC connector range is now available in horizontal and vertical configurations with various locking mechanisms for enhanced security in high-shock and -vibration applications and a variety of pin counts on 0.3mm, 0.5mm, and 1.0mm pitches. These single-piece solutions negate the need for separate male and female connectors and labor-intensive cable assemblies, enabling both easier procurement processes and lower costs, and are easy for operators to terminate in final build boxes. They are also zero-insertion-force (ZIF) connectors, which means that, when the cable is in place, the connector contacts exert zero force on the cable contacts.
TE Connectivity expanded its line of compact, single-row, 2.5mm-pitch, wire-to-wire and wire-to-board Signal Double-Lock Connectors with the addition of new Sealed Signal Double-Lock connectors, which feature best-in-class IP67-grade water proofing to protect against high humidity, water, and dust. The new Sealed Signal Double-Lock connectors are currently available in free-hanging and panel-mount wire-to-wire configurations with snag-proof latches, polarized terminals, optional terminal position assurance (TPA) features, and 2–6 positions on a space-saving 2.5mm pitch. They are designed to accept 26–20AWG wire with insulation diameters up to 1.8mm and are rated for 250VAC/DC, up to 3A per line, and operating temperatures extending from -30°C to +105°C.
Amphenol Socapex introduced the new 387TV Series microminiature connectors, which have a size 7 shell derived from MIL-DTL-38999 Series III connectors and a 07-05 insert arrangement with a monocavity dedicated to size 8 high-speed contacts. The series currently supports 50Ω and 75Ω coax, twinax, quadrax, and 1Gb Octomax copper contacts and will soon support 10Gb Octomax and fiber optic contacts (an MT ferrule and two size 16 luxbeams) as well. It is also currently available in five shell styles: standard, reduced-flange, and stand-off reduced-flange jam-nut receptacles, oval flange receptacles with clinch nuts, and straight plugs with crimp or PC-tail contacts. Shells can be made of aluminum with olive drab cadmium, nickel, or black zinc nickel plating, stainless steel with nickel plating or passivation, or marine bronze. Plugs are always delivered with socket contacts, receptacles are always delivered with pin contacts, and crimp variants always feature an integrated backshell. The series also protects against EMI, lighting strikes, and ingress. Ideal applications extend across the military and civil defense and aerospace markets and include C4ISR equipment, battlefield networks, solider wearables, avionics in planes, helicopters, and UAVs, Ethernet switches, media converters, manpacks, digital radios, data acquisition equipment, and naval and missile systems.
CONEC's new M12x1 Series connectors feature a three-point, bayonet-style quick-locking system that enables fast, easy, and secure connections with a simple 90° turn in even limited-visibility and/or -access applications and provides both audible and tactile confirmation of proper mating. Designed according to the draft standard IEC CD 61076-2-011/Ed1, the series supports the secure transmission of signals and data, meets railway requirements for shock and vibration per IEC 61373:2010 Class 1B, and offers IP65, IP67, or IP69K protection when mated. It also features 360° shielding, coupling sockets with solder pin terminations that are equipped with an internal thread in the mating area to ensure 100% backwards compatibility with standard M12 connectors and is available in A and D codings, various installation heights, and axial and angled configurations for back-panel mounting. Ideal applications include automation and drive technology, housing and device production, machine manufacturing, industrial interfaces, communication systems, agricultural and construction equipment, safety and security systems, and transportation systems.
Amphenol ICC's new FCI Basics Cross-Mate Series provides compact, modular, and reliable solutions for wire-to-board connectivity in industrial, instrumentation, automotive, medical, and consumer electronics applications. The series includes terminal position assurance features to ensure proper mating, touch-proof protection to prevent accidental operator contact with powered contacts, an active latch for strong mating retention, and a mating area guaranteed to establish a reliable four-point contact interface, which is especially beneficial in harsh environments. It is available in vertical and right-angle header configurations made of high-temperature, UL94 V-0, black thermoplastic and equipped with 2–12 tin- or gold-plated copper alloy contacts — each rated for up to 2A — on a 2.00mm pitch. Cross-Mate Series connectors are rated for 100VAC/DC, a minimum of 1,000MΩ insulation resistance, a maximum of 10mΩ initial contact resistance, and 10 mating cycles in operating temperatures extending from -25°C to +85°C. Ideal applications for the series include IoT devices, home automation equipment, power tools, programmable logic controllers (PLCs), portable medical devices, and automotive steering, infotainment, headlight, heads-up display, and comfort (e.g., seat and lighting) systems.
April 2020 New Connectivity Products > Wire, Cable, Cable Assemblies, and Tubing
Amphenol SV Microwave now offers high-frequency D38999 RF cable assemblies with BMA or SMPM D38999 contacts on one end, male SMA connectors on the other, and 0.085" and 0.141" diameter cable in between. The 50Ω assemblies employ standard interfaces based on MIL-STD-348, can be installed in any MIL-DTL-38999 size 8, 12, or 16 insert, and support frequencies extending from DC to 18GHz with low insertion loss and good VSWR. They also support blind mating, offer a high flex-life to ensure excellent performance after repeated employment, reliably maintain accurate phase length when mated, and leverage unique float-mount technology to provide consistent microwave performance and maintain tight mechanical tolerances. The new D38999 RF cable assemblies are available in standard and custom configurations and ideal for use in military, aerospace, and other harsh-environment applications.
TE Connectivity's new STRADA Whisper cabled receptacles allow engineers to start designing for up to 112G PAM4 data rates in servers, switches, and routers. The new assemblies feature STRADA Whisper connectors on one end and can connect to a variety of other high-speed solutions — including backplane, mid-board, and I/O products such as SFP, QSFP, QSFP-DD, Sliver, and OSFP connectors — on the other, bypassing the PCB and minimizing insertion loss and crosstalk. The cabled receptacles are well suited for maintaining optimized signal integrity at high frequencies and can also save space on the PCB, which can be essential for dense equipment designs and provide data center system architects with the flexibility required to create the advanced communications equipment their customers demand.
L-com recently released several new cable assemblies to market, including a new series of Cat 6A, shielded, IP67-rated, ultra-high-flex cable assemblies with shielded RJ45 connectors for harsh industrial and outdoor environments, a new series of Ethernet and USB 2.0 cable assemblies featuring Glenair's high-performance 801 Series Mighty Mouse connectors on one end, a new line of high-flex, continuous motion USB 3.0 cables with machine vision thumbscrews for industrial connectivity applications, and a new series of IP67-rated USB 3.0 cable assemblies designed for use in test and measurement, data transfer, and harsh-environment computing applications.
April 2020 New Connectivity Products > Additional Connectivity Products 
Würth Elektronik's new WSEN-TIDS temperature sensor is very small, accurate, and versatile, Measuring just 2.0 x 2.0 x 0.5mm and exhibiting ±0.5°C accuracy from -40°C to +125°C and ±0.25°C accuracy from -10°C to +60°C, the new sensor is well suited for use in a broad range of industrial, commercial, and consumer electronics applications including PCB temperature monitoring, system monitoring for power supplies, heating, ventilation, air conditioning, and cold chain monitoring, and sensor technology in industrial controls, domestic appliances, and wearables. It is also ideally suited for use in battery powered applications, as it operates from 1.5–3.6V and draws just 1.75μA of current. The new WSEN-TIDS temperature sensors are factory calibrated, which means they can be used without any time-consuming re-measurements, and have a 16-bit output signal than can be read out via an I2C interface with data output rates up to 200Hz. They are also available with an optional interrupt pin that can be used to indicate when a programmed temperature threshold value is exceeded, as well as with a corresponding development kit, and are readily available from stock with no minimum order quantity.
TE Connectivity's new 8911 wireless accelerometer sensor is compact, scalable, and reliable and designed to help minimize equipment downtown, maximize availability, and reduce installation costs by continuously monitoring vibration levels in industrial applications including predictive maintenance systems. It is built according to the LoRaWAN Class A specification — a low-power, wide-area networking protocol designed to wirelessly connect battery-operated devices to the internet — to achieve longer transmission distances, mitigate susceptibility to external signal influence, and provide a secure means of expanding condition-based maintenance in plant areas where it would be prohibitively expensive to install wired systems. It also supports edge computing, providing ambient temperature and calculating FFTs, transmitting the relevant top eight peak frequencies, and combining sensor, data collector, and LooRaWAN radio functionality within a single, small, battery-operated device. It has a rugged, corrosion-resistant stainless steel housing with standard footprint and stud sizes, an IP66-rated O-ring seal, and a piezoelectric sensing element that offers high bandwidth performance, superior measurement resolution, and enhanced machine failure detection capabilities, as well as up to 10 years of battery life.
TE Connectivity expanded its line of external antennas, which offers seamless wireless connectivity, wide frequency band coverage, and stable RF performance in cellular, Wi-Fi, and GNSS applications. The line also features miniaturized form factors, integrates multiple wireless standards to enable quick time-to-market, and proactively addresses evolving wireless traffic, spectral efficiency, and broad spectrum demands. April 2020 New Connectivity Products
April 2020 New Connectivity Products > Connector Materials, Accessories, Tools, and Development Kits 
Schleuniger's new CrimpCenter 64 SP fully automatic crimping machine allows customers to produce more precisely, quality consciously, and cost effectively — providing a significant cost-per-lead advantage of 5% compared to its predecessor — as well as enables quick and efficient setup and boosts production speeds by 8–14%. Features include the new CommandPod control device, which enables fast and uncomplicated setup processes; the newly developed Dual ToolingShuttle quick-change system, which allows users to prepare a new job while production is still running, change applicators and terminals in only 30 seconds, and save more than one minute per terminal changeover compared to conventional methods; a newly developed deposit gripper system that ensures perfectly aligned production batches for easy removal; and an integrated TowerLight that indicates current machine status and can be programmed according to customer requirements. Additional innovations include application-specific default values for process parameters, automatic control of the pneumatic pressure of feeding belts and gripper systems, a sophisticated straightening unit, a newly developed roller design for very thin, extra demanding cables, the integrated CFM 20 crimp-force monitoring system, which tracks signals during the crimping process with a sensor and compares them with the reference signal so users can measure, compare, and monitor up to four signatures for multi-stamped terminal applications, and a split-cycle function that allows users to process belted, pre-insulated, closed-barrel type terminals as standard. Other standard features include Material Change Detection, which registers wire, terminal, and crimp applicator changeovers during production; crimp-force monitoring Guided Feasibility Study, which evaluates the monitorability of solderless, electrical crimp connections and ensures the reliability of the monitoring parameters; the motorized PullTester 320 measuring device, which determines pull-off-force values for crimp and ultrasonic welding connections; and the CHM measuring system, which is responsible for simple and user-friendly crimp-height measurement. The new CrimpCenter 64 SP is also available with the optional, fully integrated, process monitoring SmartDetect sensor system, which monitors the complete stripping process in real time, detects any contact between the stripping blade and the wire, and automatically finds the best stripping parameters for the wire being processed to achieve the highest precision possible and — come Q2 2020 — will be available with the new WireCam as well, which ensures traceable production quality, precise repeatability of desired results, and impeccable monitoring of stripping results and seal positions with 100% inline quality control and without any performance losses in crimp and seal applications. In addition, its EASY software runs independently of PC operating system and hardware, supports the intuitive management of production orders, and includes the ErrorExpert feature, which ensures simple error resolution by means of detailed images and notes. All of these many capabilities, combined with various combination options for crimp and sealing stations, a double gripper module, a twisting and a tinning station, the ability to simultaneously install four processing stations, globally standardized transformers that guarantee easy changeover to the required voltage, and DiIT 4Wire software solutions for manufacturing execution systems (MES), KSK production, and logistics — which keep wire harness production under control and can optimally manage all production areas spanning assembly, production, and installation to shipping — allow the new CrimpCenter 64SP to guarantee maximum productivity and flexibility that's easily tailored to each individual customer's unique needs.
Molex launched a new Custom Cable Creator that allows customers to efficiently design custom cable harnesses for virtually any application within most major industries using a single, simple online tool. Designed to develop cable assemblies capable of satisfying the demands of various applications — spanning consumer electronics and home appliance to data computing and medical equipment — the new Cable Creator allows users to customize cable assembly characteristics including connector series, circuit sizes, wire gauges, UL styles, and cable lengths. To meet the needs of unique applications, the proprietary pinout configurator also offers options for selecting individual connections and wire colors. Further, to ensure that customers can experience the output of their designs in a timely and efficient manner, Molex offers concept drawings, 3-D models, and prototype quotes within 48 hours and mechanical samples within one week.
TE Connectivity's new high-voltage wire processing and crimping solutions allow customers to process large wire applications in a fast, flexible, and affordable format. The new HV-CP machine, for instance, takes the complexity and long preparation time out of high-voltage cable processing, while its HF20 and HV-20 bench-top pressing machines can terminate cables up to 120mm2 and feature a modular die platform that allows users to employ a wide variety of unique die sets in holders that can be installed in either press.
April 2020 New Connectivity Products April 2020 New Connectivity Products
CMP's new Saturn quad cable cleat range allows single cables to be safely installed in quad formation, has a market-leading short-circuit rating of 152kA, and has undergone stringent third-party testing and certification in accordance with IEC 61914:2015. It also has a compact design well suited for use in space-constrained applications and is manufactured in the UK using 316L stainless steel, which provides superior strength and excellent corrosion resistance in applications ranging from data centers to harsh-environment rail and energy applications. CMP also released the new Venus quad cable cleat, which features an integrated C-clamp and bolt for more versatile installations and has a high short-circuit rating of 135kA.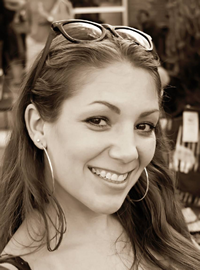 Latest posts by Christine Stieglitz
(see all)