2020 Data Connectivity eBook
In our new 2020 Data Connectivity eBook, more than 25 connector suppliers with proven experience developing and deploying high-speed, high-bandwidth, and high-signal-integrity components share their unique perspectives on the best products and practices for solving today's challenges and supporting tomorrow's scalability.
Data is the lifeblood of our digital age. Few things were left undigitized at the dawn of 2020 and — in order to bridge social, scholastic, occupational, and cultural chasms caused by the current global pandemic — many of those have since been transformed into swarms of zeros and ones as well. Data is ubiquitous. It enables everything from personal electronics devices like our phones and computers to our cars and our homes and — increasingly, as 5G infrastructure continues to go live and the Industrial Internet of Things matures — even the means of production. Soon, it will also govern traffic and pilot our cars, and it's likely that it'll eventually comprise the "soul" of robotic laborers and personal assistants as well.
What does this all mean? Well, for one, that the challenging demands interconnect engineers face when designing components for connected systems are only likely to become even more so, as interconnect solutions are essential components at every level of data infrastructure. Thankfully, connector suppliers are well experienced in delivering tomorrow's solutions today. Innovative materials selections, design approaches, and industry standards are continuously improving the mechanical and electrical capabilities of data connectivity solutions ranging from contacts, cables, and connectors to complete cable assemblies and harnesses and, as such, the networks, systems, servers, and storage devices they enable.
In our new 2020 Data Connectivity eBook, more than 25 suppliers with proven experience developing and deploying the high-performance, high-reliability components that undergird and enable the vast data networks that characterize our digital age share their unique perspectives on the products and design solutions sure to optimally overcome today's challenges and seamlessly scale to support even higher bandwidth, higher speed, and higher signal integrity performance. The articles collected here address challenges and solutions for powering data centers and satisfying high-speed data demands and examine the new single-pair Ethernet solutions enabling next-generation connectivity capabilities in both the automotive and industrial markets. Topics include balancing size, weight, and cost constraints with demands for ever-greater performance and functionality, standards development and compliance, scalability, and the unique demands of the high-data-rate applications used to connect people, places, and things in much less predictable environments than data centers, which brings challenges like longer transmission lengths and ruggedization into the mix as well.
Contributors include Amphenol ICC, Bel Magnetic Solutions, Fischer Connectors, I-PEX, Molex, Mouser Electronics, Phoenix Contact, Positronic, Rosenberger, Samtec, SCHURTER, TE Connectivity, TTI, Inc., Advanced Interconnections, Allied Electronics & Automation, Cinch Connectivity Solutions, ERNI, Heilind Electronics, Hirose, Interstate Connecting Components (ICC), JAE, NorComp, ODU, Omnetics Connector Corporation, Power & Signal Group, Schleuniger, and Stewart Connector.
We hope you enjoy our new 2020 Data Connectivity eBook and invite you to share your comments here and to share the issue link on your social media platforms.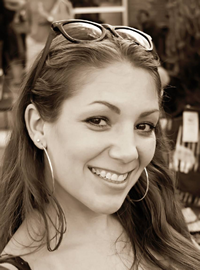 Latest posts by Christine Stieglitz
(see all)