October 2020 Connector Industry News
Summary coverage of upcoming industry events, as well as recent award, partnership, promotion, personnel, facility, distribution, standards, association, and certification news from across the connector industry.
October 2020 Connector Industry News 
October 2020 Connector Industry News > Event News 
Radiall is presenting the second part of its two-part webinar series dedicated to its optical interconnect solutions, including active transceivers, receivers, and transmitters, at 12:00pm EDT today, Tuesday, October 6. Registration is still open and you can also still register to view the recorded version of the first half of the webinar.
October 2020 Connector Industry News 
Weidmuller recently announced the next several presentations in its robust webinar series, including "Improve Your Panel-Building Efficiency with the Wire Processing Center" at 8:00am EDT on Thursday, October 8; "Generate Real Added Value from Process and Energy Data – Success in Four Steps" at 10:00am EDT on Thursday, October 8; "Smart Cabinet Building – Connecting Technology and Expertise for Cabinet Building" at 8:00am EDT Thursday, October 15; "Single-Pair Ethernet for IIoT Infrastructure" at 8:00am EDT on Thursday, October 22; "Efficient Conversions and Modernizations With no Downtime" at 10:00am EDT Thursday, October 22; and "New-Generation Residential PV Boxes" at 9:00am EDT on Thursday, October 29. On-demand recordings of past webinars are also available.
TE Connectivity is presenting two new webinars next week: "Street Lighting Control Standards and Solutions" at 10:00am EDT next Wednesday, October 14, and "Trends in Hybrid and Electric Mobility in Commercial Transportation" at 11:30am EDT next Thursday, October 15. 
The ECIA has invited Compliance & Risks' Louise Forrest to present a webinar about important updates to component-industry-specific regulatory concerns, including SCIP, RoHS, and conflict minerals. The webinar will take place next Thursday, October 15, at 11:00am EDT. 
TTI and 3M are presenting a timely and tactical webinar, "Thermal Management for a Connected World," as part of Thermal LIVE, the world's largest online thermal management event. The webinar will be presented by 3M's Electronic Materials Solutions Account Manager Joseph Petri and will focus on thermal management solutions in two key market segments: automotive and mil/aero. Register now and tune in on Wednesday, October 21, from 2:45 – 3:30pm EST.
IPC rescheduled the 2021 IPC APEX EXPO. The live, in-person event was originally scheduled to take place in San Diego, California, January 23–28, 2021, but will now be held March 6–11, 2021.
The Electronics Representatives Association (ERA) and the 2021 ERA Conference Planning Committee recently announced that the 2021 ERA Conference will be a fully virtual event, tentatively scheduled for March 1–3, 2021. 
October 2020 Connector Industry News > Partnership, Personnel, & Acquisitions News
Arrow Electronics announced that Gerry P. Smith, chief executive officer and director of The ODP Corporation, has joined the company's board of directors, bringing the total number of directors on the board to 11. Smith has held his current titles since 2017; previously served as the executive vice president and chief operating officer of the PC and Server groups at Lenovo Group Limited and in a number of other senior executive roles across Lenovo's business from 2006 to 2017; and, prior to Lenovo, held executive positions at Dell, Inc., where he was responsible for the creation of Dell's Singapore Design Center. As such, Smith brings a depth of knowledge about workplace technology solutions, as well as experience in leading an integrated B2B distribution platform and building and managing complex global supply chains for data center and cloud solutions, to the Arrow Electronics board.
Smiths Interconnect has secured a development partner contract from General Atomics Aeronautical Systems, Inc. (GA-ASI) to design an integrated multi-function microwave and RF transmit and receive assembly solution ideal for use in radar and military data link communication applications. GA-ASI is working with the Federal Aviation Administration (FAA) to develop a TSO-compliant air-to-air radar for a traffic surveillance system that would enable routine flights of unmanned aircraft in the U.S. national airspace system. Smiths Interconnect and GA-ASI will partner to develop the integrated, FAA-certified, X-band multi-function RF transmit and receive solution that will serve as a central building block of GA-ASI's ATAR solution.
WAGO Corporation recently welcomed Motion Technologies, Inc., a UL508A-certified control panel shop, metal fabricator, and total solutions provider with over 20 years of industry experience, as its newest solutions provider.
Rosenberger recently welcomed 42 new apprentices to its Apprenticeship and Dual Studies Programs. The new hires will work closely with experienced personnel and trainers to become experts in their desired professions over the next few years. 
Infinite Electronics promoted Jason Koshy to Global Vice President of Sales. In this role, Koshy — who has been with Infinite Electronics for 22 years and held multiple positions of increasing responsibility, including Quality and Manufacturing Engineer, Regional Sales Manager, Director of Sales for North America, and, most recently, VP of Sales for the Americas and ROW — will lead all Infinite sales teams. In addition to his sales roles, Koshy has supported Infinite's integration of Integra Optics and SMT (Kaelus, Radiowaves, PolyPhaser, and Transtector) and successfully led the sales team through the work-from-home transition as part of the company's response to the COVID-19 crisis.  
LeddarTech, a leader in level 1–5 ADAS and AD sensing technology, has acquired the assets of Phantom Intelligence, including all of its intellectual property and technology. Founded in 2011, Phantom Intelligence is recognized for its signal processing and LiDAR technology expertise and efforts to both protect vulnerable road users and improve the safety and fluidity of travel by enabling reliable advanced driver-assist systems (ADAS). The Phantom Intelligence transaction on September 14, 2020, represents the second acquisition by LeddarTech in the last three months. In July of 2020, LeddarTech acquired VayaVision, an Israel-based sensor-fusion and perception technology company. The acquisition of Phantom Intelligence provides LeddarTech access to specific LiDAR designs, software, and associated customer and partner projects. The company and its intellectual property will transition under the LeddarTech brand.
October 2020 Connector Industry News > Facility News
Axon' Cable SAS, the headquarters of the Axon' Group in Montmirail, France, has just overseen the record construction and completion of its new 4,000m2 facility, which is currently being equipped with a full suite of automated production equipment. The new site, named Axoplus, embodies the group's desire to further accelerate its innovation efforts. The architecture of the building has been specially adapted to accommodate unusual production lines designed to produce PTFE-insulated cables of very long lengths, which allow customers to reduce machine downtime on their own automated lines, amongst other products. In keeping with the group's continual drive towards Industry 4.0, the new production lines installed at Axoplus will be connected, digitalized, automated, and equipped to routinely analyze and leverage production data to further optimize processing procedures, and the entire plant, just like the lines themselves, will be digitally supervised in terms of temperature monitoring, open door detection, and power optimization. In addition, since COVID-19 is still very much present, the new facility is equipped with automatic detectors and brass door handles, which are known to help limit the spread of viruses and bacteria.  
Rosenberger Group member Greiner GmbH & Co. KG, has changed its name to Rosenberger Stanztechnik GmbH & Co. KG and moved into the new production facility Rosenberger began planning for shortly after its April 2017 acquisition. The new building was finished right on schedule, in early September, and was built in Neuenbürg, Germany, near Pforzheim and not too far from the company's original location, with the most modern standards and best working conditions in mind. Rosenberger is also moving into a new logistics center in Mühldorf am Inn, Germany, this December to better support projected growth over the next several years. The new logistics building encompasses about 10,000m² of space and is designed in accordance with the German KfW55 standard to meet the highest sustainability demands. In addition, both it and the new Neuenbürg facility feature photovoltaic systems to generate clean energy for the buildings and the grid.
HARTING has a long history of combining economy and ecology, stretching back to 1975 when Dietmar Harting had a central ion exchanger installed to enable the recycling of used rinsing water from the electroplating shop. Highlights in subsequent years include HARTING earning its first environmental prize in 1989, eliminating CFCs from all of its production facilities in 1992, and first leveraging the European Eco-Management and Audit Scheme (EMAS) environmental management system in 1995. HARTING was validated according to the requirements of the EMAS I environmental management system just one year later and has now employed the EMAS system to better manage energy consumption, resources, waste, and emissions for 25 straight years. Today, the company has validated six different locations in Espelkamp, Rahden, and Minden to EMAS requirements, including its new European Distribution Center, which successfully undercut the strict requirements of the Kreditanstalt für Wiederaufbau (KFW 55) by another 27% using geothermal and photovoltaic energy supplies and intelligent energy management systems. HARTING started converting its energy sources to regenerative energies in 2012 and already sources 100% regenerative energy at all locations in Germany. The technology group currently operates four combined heat and power plants that harness biomethane, three of which have been upgraded to combined heat, power, and cooling (CHCP) plants, which can offer another 20% increase in energy efficiency.
LEMO officially inaugurated its new REDEL 2 production site in Sainte-Croix, Switzerland, on September 3, 2020. The new facility is just 400m from the main site and adds 7,038m2 of REDEL production space — a 34% boost — in addition to roughly 25 new employees, which boosts the REDEL staff by 16% to 157, 44 of whom now work at REDEL 2. The additional production capacity provided by the new facility and staff will help LEMO better serve its global customers and satisfy requests with faster lead-times, which will further strengthen the company's competitive position in the market.
CDM Electronics recently manufactured and shipped its one millionth engineered cable assembly from its Turnersville, New Jersey, facility, which has been supplying mil/aero and commercial wire harnesses, tactical communications assemblies, power and signal cables, and RF/coaxial cable assemblies for leading global suppliers in the aerospace, military, telecom, manufacturing equipment, and medical industries since 2007. To ensure optimum quality and compliance, CDM's New Jersey facility maintains a number of industry certifications, including ISO 9001:15, AS9100D, RoHS, and ITAR, and was also recently reaccredited to the National Aerospace and Defense Contractors Accreditation (NADCAP) standard by the not-for-profit Performance Review Institute (PRI) for electronics, which further supports CDM's ongoing efforts to supply the aerospace and defense industry with the superior cable products and services required for mission-critical applications including avionic systems, in-flight entertainment systems, onboard electronics, and even space flight applications.
October 2020 Connector Industry News > Award News
Sager Electronics announced the winners of its inaugural President's Club Sales Program, which is designed to recognize and reward the dedication, efforts, and results of Sager's top sales performers. Sager Power Systems Sales Engineer Lisa Auffrey (pictured) and Field Sales Representative Rick Durkee, both part of Sager's Northeast North region, were named to the 2020 Sager Electronics President's Club.  
LeddarTech was recently presented with Shenzhen's Automotive Electronics Industry Association (SZAEIA) Outstanding and Innovative Product Award in honor of its robust Leddar Pixell solid-state LiDAR sensor. Designed for use in shuttles, robotaxis, ascent/descent vehicles, and other off-road vehicles used in construction, agriculture, and mining applications, the Leddar Pixell — also a CES Innovation Awards 2020 Honoree — provides a 180° horizontal field of view, can provide full 360° coverage of a vehicle when four modules are used, and offers best-in-class shock, vibration, and ingress resistance per ISO 16750-3, SAE J1455, and IP67, as well as a MTBF of more than 148,000 hours, which is equivalent to ten times that of scanning solutions. The Outstanding and Innovative Product Award is focused on products impacting China's automotive industry and has garnered a reputation of trust in the Chinese automotive industry over the years due to its stringent assessment process and world-class expert judging panels, as well as its status as a nonprofit organization dedicated to serving automotive electronics and related enterprises. The awards cover a wide range of companies who support China's automotive industry — including large- and medium-sized automobile companies, vehicle manufacturers, Tier 1 and 2 suppliers, universities, and scientific research institutions — and have had a significant influence both within China's automobile industry, as well as the international scientific community.
October 2020 Connector Industry News > New Technical Resources
Mouser Electronics launched the latest iteration of its award-winning Empowering Innovation Together program, The Intelligent Revolution series, as well as the first eBook in the series, Artificial Intelligence: The Next Wave in Life Sciences, in which experts from Mouser and the life science industry explore cutting-edge applications for artificial intelligence in areas such as speech therapy, flu prevention, and wildlife protection. Previous iterations of the Empowering Innovation Together series have highlighted the process of turning an idea into a product, as well as innovative developments in robotics and smart city design.
October 2020 Connector Industry News 
TE Connectivity released a host of new technical resources for engineers, including a new white paper, "Primer on Small Wire Crimping," a new trend paper, "Enabling Limitless Wireless Connectivity to Unleash Your IoT Potential," new infographics, videos, and product information about sealing connectors and heat-shrink tubing, Russ Graves' on-demand Aviation Week UAM Virtual Conference panel session, "Critical Updates in Hybrid Electric Propulsion and Electrification," an on-demand recording of the recent "Circular Plastic Connectors – The Standard for Power and Signal Applications" webinar, and a new seven-part terminal block video series designed to optimize the integration of terminal blocks and boost design productivity and reliability.
TTI, Inc.'s Sensor Resource Center offers an extensive library of sensor-centric resources including white papers from leading sensor suppliers including Amphenol, Honeywell, Panasonic, Sensata, and TE Connectivity, as well as specification tips, deep dives into products and technologies, application guides for the commercial, consumer, harsh environment, HVAC, industrial, medical, mil/aero, and transportation markets, and TTI MarketEYE articles authored by electronics experts.
Arrow Electronics published a new Analog Devices article, "Choosing the Most Suitable Predictive Maintenance Sensor," and has made its recent Molex webinar, "How to Choose Between Off-The-Shelf or Custom Cables for Your Cable Assembly Designs," and HARTING webinar, "Unlock Communication with Single Pair Ethernet," available on-demand.  
The latest PEI-Genesis blog post provides specification tips for selecting the right IP rating for harsh-environment electrical connectors. 
Siemon Interconnect Solutions published a new Security Application and Product Guide that delivers actionable guidance on selecting the best structured cabling options and topologies to support efficient, IP-based solutions for today's security systems.  
Mouser Electronics produced and published a new eBook, Seven Experts on Designing Commercially Successful Smart Home Devices, in collaboration with STMicroelectronics.
Allied Electronics & Automation has added several new article and video resources about industrial motors, power transmission systems, industrial control panels, pneumatics systems, the IIoT, and connectors to its Expertise in Automation & Control page. In addition, new technical resources available in Allied Electronics' and RS Components' DesignSpark community include a one-minute video about IO-Link, why it's a great platform for developing Industry 4.0 smart factories, and how it integrates each sensor into the fieldbus level to establish direct communication between the control level and sensors on the plant floor, as well as an entertaining look back at an engineer's treasure trove of information from the pre-Web days.
HUBER+SUHNER and Rosenberger Hochfrequenztechnik published a new white paper detailing testing procedures and results aimed at determining the most advantageous RF connector plating. Rosenberger Hochfrequenztechnik subjected five of the most common RF connector plating types — silver, white bronze, SURO720, tin/nickel, and electroless nickel phosphorus — to 720-hour salt spray corrosion testing and analyzed plating performance in terms of contact resistance, wearability, ductility, solderability, and passive intermodulation properties. The test results detailed in the new white paper provide the industry with a comprehensive guide of recommendations for the best plating performances in various applications based on both technical and economic requirements.
October 2020 Connector Industry News
October 2020 Connector Industry News > Distribution News
TTI introduced a new suite of Application Programming Interfaces (APIs) that will allow engineering and procurement customers to access inventory and pricing information and place orders in real time. APIs integrated into customers' business processes drastically reduce the manual effort needed to perform BOM cost rollups, place orders, and schedule deliveries and, as such, hasten time to market and reduce total cost of ownership by mitigating manual processes and improving accuracy. TTI's enhanced API solutions suite provides the building blocks of evolving customers' digital strategies and makes it easier to manage their business with TTI using their own systems and platforms.
Allied Electronics & Automation continues to establish new supplier partnerships and further expand its line card, adding another seven companies to its ever-expanding portfolio of more than 450 world-class suppliers last month and, with that, more than 10,000 new product lines to-date in 2020. Allied is now stocking Heyco molded wire protection, cable management, and stamped electrical products, Lutze electrical and electromechanical components and innovative wire, cable, and transmission products for industrial automation equipment and critical Industry 4.0 technologies, and a wide variety of industrial control solutions from Browning, McGill, Sealmaster, and Fuji Electric.
Heilind Electronics expanded its selection of Bel Magnetic Solutions' MagJack Integrated Connector Modules (ICMs) with the addition of the new ICMs for Marvell 10GBASE-T Ethernet PHYs, which deliver maximum speeds up to 10 times higher than standard GbE technology and are ideal for use in next-generation 5G cellular applications, 5G small-cell radio devices, high-speed PCIe network interface cards, low-density/non-PoE 10GBASE-T Ethernet switches, high-end servers, storage area networks, and cloud computing. Heilind is also now stocking Sensata's Cynergy3 permanent and portable pressure sensors for the water industry.
Avnet recently revolutionized its online quoting experience with the release of new, always-on tools that will help customers save time by offering real-time quote status and line item updates, providing single-part and complete quotes directly on Avnet.com, quoting multiple quantities and pricing, saving user quote histories for quick repeat quoting, and providing alternate pars quotes upon request.
TTI, Inc., which is already the largest distributor of the TE Connectivity product portfolio and was the recipient of TE's Global Distributor of the Year Award in both 2018 and 2019, has further strengthened its relationship with the company by announcing a new partnership with TE Automotive. TTI now offers a comprehensive suite of TE automotive connectors for virtually every transportation application, spanning ignition to exhaust systems and infotainment to engine management, and allows customers to include the new products in its AIM supply chain programs for just-in-time delivery to help keep production lines in high gear.
Sager Electronics is now stocking Switchcraft Conxall's Micro-Con-X Insta-Click Sealed Connector Series for harsh environment industrial, medical, lighting, data acquisition, and GPS applications. The series features a new, high-quality, UV-resistant plastic housing material, an all-new positive latching mechanism, IP68 protection when used as part of a molded cable assembly, and a compact design with up to seven contacts.
PEI-Genesis is now stocking Amphenol NEXUS Technologies' ruggedized plug and jack telephone connectors for use in harsh environment applications military and commercial helmets and headsets, drilling systems, and other commercial and industrial applications. The series offers rugged environmental resistance, EMI/RFI shielding, low-level circuit capabilities, and high crosstalk resistance, and is available with 4–8 conductors and optional jack-switch combinations.
Würth Elektronik is celebrating 20 years of partnership with Future Electronics in the Americas. With the help of Future Electronics' strategic partnership, Würth has experienced consistently positive growth in electronic component sales. Future Electronics has also sponsored Würth Elektronik's WE Day Technical Table Top and Seminar events in Mexico.
Last month, Mouser Electronics launched more than 379 new products ready for same-day shipment, including HARTING's T1 Industrial Single-Pair Ethernet (SPE) Products, which were selected by the International Electrotechnical Commission (IEC) as the standardized SPE mating face (IEC 63171-6) and enable the simultaneous transmission of both data and power over Ethernet using just two wires. Other newly stocked products include TE Connectivity's SUPERSEAL pro 2P connectors, which provide rugged, lightweight, efficient, user-friendly, and reliable connectivity solutions in applications including wire-to-wire sensors, lighting systems, switches, gauges, solenoids, and actuators in industrial equipment, light- and heavy-duty trucks, buses, and off-road vehicles, and Hirose's FH67 One-Action-Lock FPC Connector, which has a rugged design with an automatic, single-action lock, 30 pins on a 0.5mm pitch, high retention force and heat resistance, and EMI shielding and is ideal for use in harsh-environment automotive, gaming, industrial, medical, and robotics equipment. Mouser is also now stocking TE Connectivity's new AXISENSE-G Tilt Sensor, which combines a gyroscope with an accelerometer that compensates for short-term force, MEMS sensing elements, and Kalman filtering to calculate highly accurate output signals and proven to enhance platform leveling, dynamic engine management, and tip-over protection in dynamic and harsh environments.
TTI is now stocking a wide selection of Amphenol RF's miniature, high-frequency MCX connectors, which are designed to support data rates up to 12Gb/s to transmit high-resolution, uncompressed, 4K and Ultra-HD video signals. TTI is also now stocking Molex's Premo-Flex FD19 Notched Cable Jumpers with Ear Tabs, the unique design of which delivers durable, extra flexible board-level connection solutions with robust PCB retention strength to overcome one of the main challenges to FFC/FPC employment in applications including automotive, home appliance, industrial, and consumer electronics. Other newly stocked products include TE Connectivity's Hybrid and Electric Mobility Solutions (HEMS) Kit for hybrid and electric vehicle applications; a wide selection of TE DEUTSCH DT Series Environmentally Sealed Connectors for high-temperature, harsh-environment cable-to-cable and cable-to-board applications including engines, transmissions, underhood, chassis, and in-cab electronics in heavy-duty vehicles and equipment; TE's Polamco backshells, adapters, and band straps built to the AS85049 industry standard used on most military circular connectors, including M38999; and TE's flexible and economical Multimate Contacts, which are designed for use in several different connector housings.
October 2020 Connector Industry News > Associations, Standards, Testing, & Certification News 
Paragraf recently demonstrated that its graphene Hall Effect sensors are capable of withstanding high levels of radiation. The discovery, based on testing from the National Physical Laboratory, which was funded by Innovate UK, proves that unpackaged Hall Effect sensors can be used in high-radiation environments such as space.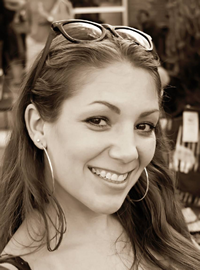 Latest posts by Christine Stieglitz
(see all)