November 2020 Connector Industry News
Summary coverage of upcoming industry events, as well as recent award, partnership, promotion, personnel, facility, distribution, standards, association, and certification news from across the connector industry.
November 2020 Connector Industry News
November 2020 Connector Industry News > Event News 
HARTING is presenting two live, back-to-back web seminars dedicated to the newest technologies in PCB connectivity today, November 10, at 11:00am and 12:00pm EST, and encourages all interested parties to register, even if they don't have the time to attend live, as a link to the recorded session will be emailed to registrants after it concludes. Both sessions focus on smaller, more powerful, and more robust PCB connectivity for Industry 4.0 and other leading-edge applications. Session one, "Create Your own PCB Connector: The World's First Modular Approach for PCB Connectors," takes a deep dive into the new har-modular PCB connectors, which is as robust as DIN 41612 connectors and fully customizable using an intuitive online configurator. Session two, "Do More in Less Space: Hybrid and High-Power Board-to-Board Connectors," takes a deep dive into the miniaturized design and high variability of the har-flex connectors, which provide device designers with freely scalable connection technology optimized for miniaturization.
TE Connectivity is presenting a new Tech Talk webinar, "Reliable Solutions for Marine Applications," at 10:30am EST today. TE is also joining forces with Future Electronics and LEDiL to present "Authorities in Light and Connectivity Meet" next Wednesday, November 18, at 10:00am EST. During this event, experts from the three companies will discuss the collaboration that enabled a new collection of precision-engineered reflectors and LED holders.
TTI, Inc. is participating in the 2020 Battery Show and EV Tech Expo Digital Days event, which began today, November 10, and will continue through this Thursday, November 12. This year's digital event combines The Battery Show North America and The Battery Show Europe and offers three full days of programming, including a virtual exhibition with more than 60 exhibitors, virtual product showcases with 15-minute live demonstrations, virtual networking opportunities driven by sophisticated AI matchmaking software, and more than 55 expert-led educational sessions about advanced battery and EV/HEV technologies. Join TTI by using the promo code SPECIAL for a free expo pass or to save 20% on your conference pass. Recordings of all conference sessions will be available to passholders after the event.
Weidmuller is exhibiting at PACK EXPO Connects 2020, a brand new, live, web-based event for packaging and processing professionals complete with live chats, live product and equipment demonstrations, and engaging educational opportunities. The event kicked off yesterday and will continue through Friday, November 13.
The fourth annual leadership conference for Women in Electronics, "Even Better Together," takes place from 8:00am to 2:45pm today, November 10, and features an impressive lineup of speakers addressing key industry and leadership topics, including Lanan Clark, wealth management director for JP Morgan, and Michael Knight, president of TTI Semiconductor Group. Sponsors include Amphenol, Arrow, Avnet/Newark, Digi-Key, AVX, TE Connectivity, and the TTI Family of Companies.
Phoenix Contact is hosting its second 2020 Dialog Days event November 16–20. This free, interactive online conference will feature more than 25 discussions, presentations, and interviews about the latest trends in industrial technology — presented between the hours of 9:00am to 2:00pm EST each day — and will also offer guided tours of the virtual booth and a live chat room where attendees can engage with product experts. Attendees can expect to learn about the digitalization of production, Single-Pair Ethernet (SPE), time-sensitive networking (TSN), electromobility, industrial communications, cybersecurity, PLCnext technology, electronic housings, connector products, control cabinets, and forward-looking solutions for an all-electric society.
Amphenol Aerospace is presenting several new connectivity webinars in the coming weeks, including "High Voltage Interconnects at Altitude" at 11:00am EST November 18, "Global Hermetic Strategy and Emerging Technologies" at 11:00am EST December 2, and "Super-Powered Connector Solutions" at 11:00am EST December 16.
November 2020 Connector Industry News
November 2020 Connector Industry News
The IWCS 2020 International Cable & Connectivity Symposium took place as a live virtual event October 12–23. However, it's still not too late to register and attend. All technical presentations and professional development courses were recorded and are available on-demand to registered attendees though November 27. The supplier exhibition is also available through November 27 and complimentary "Supplier Exhibition Only" registrations are still available as well.
November 2020 Connector Industry News > Award News 
The Canadian division of Heilind Electronics received this year's Molex Canada Branch of the Year Award in honor of outstanding annual sales achievements, including sales growth, local market engagement, new design registration, new opportunities, project development, and alignment, and overall contributions to sales development. Last year, Heilind's Americas division earned the Molex Americas Distributor of the Year Award. Heilind has been an authorized Molex distributor for more than 45 years and carries a full suite of Molex solutions for use in data communications, consumer electronics, industrial, automotive, commercial vehicle, and medical applications.
Harwin announced the 2020 recipients of its annual 5 Star Awards, which celebrate individuals within the component supply channel for having consistently surpassed expectations and achieved distinction in furthering Harwin's business around the world. This year's 5 Star Award winners are Charlene Hughes of TTI, Inc.; Biran Yılmaz of TTI, Europe; David Botton of ShirTech; John Sandy of TTI, Inc.; and Keith Goh of iConnexion—all of whom were nominated by Harwin's global sales and marketing teams in recognition of their outstanding efforts and contributions.
Mouser Electronics honored Joe Haukos of Würth Elektronik eiSos with a 2020 Best-in-Class Award during a recent joint quarterly review that highlighted the great success of Würth Elektronik products in the Mouser range. Mouser's Best-in-Class awards are presented to individual employees at supplier partners who have consistently demonstrated excellence in five key areas: strategically partnering with the Mouser team, promoting product lines and working together on new product introductions, finding creative solutions to grow market share mutually for both companies, maximizing Mouser's unique value proposition within their own businesses, and supporting Mouser within their organizations. Jeff Newell, senior vice president of products at Mouser Electronics, presented Joe Haukos, distribution manager Americas at Würth Elektronik eiSos, with a 2020 Best-in-Class Award, marking the first time that this award has been presented to a Würth Elektronik employee, an achievement the company is very proud of.
November 2020 Connector Industry News > Partnership, Personnel, & Acquisitions News
Smiths Interconnect's Hypertac hyperboloid contacts are one of the many enabling technologies in NASA's Mars Perseverance Rover — which launched on July 30, 2020 and will land on Mars on February 18, 2021 — and will provide critical support for equipment used to explore the diverse geological landscape, discover ancient habitats, and seek signs of ancient microbial life. After passing rigorous testing procedures at the Jet Propulsion Laboratory to ensure optimal performance in extreme environmental conditions including thermal excursions, corrosive atmospheres, excessive shock and vibration, contact engagement/separation cycling, and other key NASA requirements, Smiths Interconnect's ruggedized, high-reliability cPCI 2mm connectors were designed into the rover. The connectors are based on Smiths' unique Hypertac hyperboloid contact technology, which is renowned for its immunity to shock, vibration, and fretting; were tested to high-level space and aerospace standards for mission critical applications such as military land systems, shipboard, spacecraft, and defense applications; and were qualified to NASA GSFC: S-311-P-822 and assigned NASA Goddard part numbers. They feature high-temperature LCP insulators that meet NASA outgassing requirements, keying features that ensure proper mating, integrated shields that maximize EMI/RFI leakage, and low insertion and extraction forces that reduce board strain and improve serviceability. The connectors are also compatible with reflow soldering processes and deliver high-speed, high-signal-integrity transmission at rates up to 3.125Gb/s.
AVX Corporation has joined the SPE Industrial Partner Network, a global association of companies dedicated to promoting Single-Pair Ethernet technology as the basis for the rapid and effective expansion of the Industrial Internet of Things (IIoT). Members of the SPE Industrial Partner Network are actively involved in the continuing development of SPE standards and compatible products — including connectors, cables, cordsets, I/O modules, and switches — and serve as ambassadors of the many advantages that SPE offers for industrial and other non-automotive applications. Members are also available to provide crucial support for engineers interested in either integrating SPE technologies into their device designs or upgrading their existing networks to help ensure the uniform deployment of infrastructure that satisfies industry standards. AVX Interconnect has a long and proven history of developing high-quality, high-reliability connectors for applications in the automotive, industrial, medical, energy, transportation, telecommunications, and consumer electronics markets and is actively developing SPE connectivity products for near-future market release.
WAGO's new Chicago Regional Sales Manager is Daniel Ondik, an electrical engineer with a degree from Penn State University and industry experience in automation technologies acquired as a sales engineer at Rockwell and an account manager at Rittal.
Würth Elektronik and 36 European partners collaboratively launched the CHARM project, which aims to develop and test more environmentally robust industrial IoT and AI solutions for condition monitoring, predictive maintenance, automation, real-time production control, and optimization and demonstration systems for virtual prototyping systems, in June 2020. The project has a budget of 29 million euros and will demonstrate solutions via six real-time use cases in six different production segments — mining, paper production, mechanical engineering, solar module production, the maintenance and decommissioning of nuclear power plants, and professional digital printing — over the course of three years. It is expected to produce new sensor technologies, wireless power transmission, connectivity, cybersecurity, and electronics packaging technologies that extend well beyond current capabilities.
November 2020 Connector Industry News > New Technical Resources
TTI's MarketEYE Resource Center, which covers all aspects of the electronic components industry from raw materials pricing and market conditions to emerging technology trends and engineering insights, recently welcomed Ron Keith as a recurring contributor. Keith is a career operations professional who has served in engineering, manufacturing, and executive management positions at Westinghouse, Rockwell, Alcatel, and Flextronics International and will focus his TTI MarketEYE contributions on supply chain topics. He is also the founder and executive director of Supply Chain Resources Group, Inc., a global managed services and consulting company with operations in the U.S., Mexico, China, Thailand, Vietnam, and Taiwan. His first MarketEYE article, "Building Resilient, Fault-Tolerant Supply Chains," is available now.
Mouser Electronics revamped and relaunched its Technical Resource Center, which offers an ever-expanding and easily searchable collection of technical articles, blogs, eBooks, Methods technology and solutions journal issues, and product information. The front page of the newly redesigned Technical Resource Center includes links to Applications & Technologies pages, Mouser's Bench Talk blog, and Mouser's Conversion Calculators — including a new Ohm's Law calculator — as well as featured articles, videos, and eBooks. It also features a new search bar with advanced type-ahead functionality that allows customers to begin entering search terms and receive suggestions to help narrow their search. Customers can sort search results by articles, blogs, Applications & Technologies pages, product microsites, or all content, and can also sort through the variety of exciting content from Mouser's award-winning Empowering Innovation Together program.
November 2020 Connector Industry News
Allied Electronics & Automation's DesignSpark engineering platform recently surpassed its one million members milestone. Since its launch in July 2010, DesignSpark has provided professional engineers, start-ups, and students around the world with a host of freely available engineering tools and resources — including its professional suite of PCB, mechanical, and electrical design software — as well as a platform in which members could share projects, connect with other engineer and student members, stay at the forefront of technology, and explore new-to-market product introductions. DesignSpark has continuously expanded its functional capabilities and cache of resources over the past 10 years and has more than doubled its membership in the last three years. Engagement statistics indicate that a new engineer joins the platform every two minutes, professional-level design software is opened every 20 seconds, assets from the CAD-neutral libraries are downloaded every 12 seconds, and a piece of content shared by the community is viewed every four seconds.
Recent connectivity content shared on Allied Electronics & Automation's DesignSpark engineering platform includes several technical articles authored by community members and electronics suppliers, such as "5 +1 things driving IIoT and 4.0," "Connectors for the Smart Factory and Beyond" by Samtec, "Machine Maintenance: If Only They Could Talk," "Should I use a Pressure or Airflow Sensor and What is the Difference?" and "The Smartphone and the Smart Factory," and a video interview, "Ask the Expert – IIoT and Industry 4.0 with Molex," in which prevalent DesignSpark contributor Dave Pike, a.k.a. ConnectorGeek (bottom left), speaks with Dean Donnelly, the Global Business Development Manager at Molex (bottom right).
TE Connectivity launched a new podcast, CONNECTED World, created to teach engineers about the latest technology trends enabling a safer, sustainable, productive, and connected future. In the inaugural episode, Felisa Zhang, product manager for TE's RF Antennas, discusses wireless solutions for the IoT market. In subsequent episodes, Amos Cheah, TE's senior manager of research and development, explores the RF technologies at the center of our everyday life and how the emergence of 5G is likely continue to drive the need for those technologies, and Chris Blackburn, a TE system architecture technologist, explores both typical and fringe AI applications.
Bishop & Associates' new 2020 Connector Industry Forecast research report recaps 2019 global connector sales and provides well-founded projections for 2020 – 2025 global interconnect sales broken down by region, market sector, and subsector.
Arrow Electronics published a new Sensor Guide that addresses sensor technologies ranging from environmental sensors to image, optical, inertial, and position sensors for markets including automotive, aerospace, artificial intelligence, industry 4.0, healthcare, logistics, retail, smart building, smart farming, and the IoT. 
Weidmuller published a new whitepaper, "Single-Pair Ethernet: The Network Infrastructure for Industry 4.0," and a new brochure about its plug-and-produce cordsets, patch cords, and cables that are efficient to assemble and operate and ideal for use in signal and data applications such as sensors, Ethernet networks, and industrial robotics.
Digi-Key recently published two new how-to articles about sensors, "Use a Biosensing Module to Develop Health and Fitness Wearables" and "Use Media-Isolated Pressure Sensors to Increase Reliability and Precision of Industrial Processes."
PEI-Genesis published several new blog posts, "Plastic Connectors to Meet the Demands of Harsh Environments," "Soldering vs. Crimping: Advantages and Disadvantages," and "Motorsport Connectors Designed to Win the Race."
TE Connectivity launched a new landing page that showcases its collaboration with Not Impossible Labs, which is dedicated to developing life-changing technology solutions to address unmet human needs. Not Impossible Labs seeks out the impossible and aims to improve everyday life through ultra-customized assistive technologies, which are enabled in part by TE Connectivity's sensor and connector solutions.
The third issue of TTI's quarterly SoluTTIons publication addresses the current state of the transportation segment of the electronics industry.
Mouser Electronics launched a new AI: The Intelligent Revolution landing page dedicated to the active international quest to build machines that can reason, learn, and act intelligently. The new page features resources including insightful blogs, polls, infographics, and eBooks.
Murata launched a new online Wi-Fi/Bluetooth Connectivity Community Forum designed to serve as a product design support portal for engineers. The portal provides real-time, 24/7 access to design experts relevant to the applications they're developing (e.g., connectivity focused IoT engineers weighing the options of a module solution vs. discrete products), a self-service outlet for customer support issues, and an opportunity to engage with other engineers in the connectivity design community. The portal is also open access, which means that all registered users can post questions and read through the discussions. In addition, although the initial focus will be on wireless connectivity challenges, the portal is projected to expand to cover some of the other pressing issues facing today's design engineers.
November 2020 Connector Industry News > Facility News
Harwin has started production in the new £3.8m smart manufacturing facility at its Portsmouth headquarters in the South of England. The new facility provides Harwin with an additional 1,200m² of factory floor equipped with £1m of state-of-the-art Industry 4.0 technology and will allow the company to quickly and significantly scale up the production of its award-winning high reliability connectors by 30% to meet market requirements.
November 2020 Connector Industry News > Distribution News 
TTI, Inc. is now stocking a wide range of TE Connectivity's Multi Quadlock System (MQS) products and TE AMP Timer Connection System Contacts for vehicular applications. Other recent connector additions to TTI's expansive line card include Molex's Pico-Clasp Wire-to-Board Connectors for displays; Amphenol ICC's range of RJ45 modular jacks, as well as its FCI Basics Minitek Pwr 5.7 Connector System for power applications and Zhaga Book 20 FLM Series connectors for DALI applications; and Switchcraft's new Z Series DC Power Plugs for HD video and broadcast applications. TTI also recently added several sensor and antenna products to its line card, including Vishay's VCNL4035 family of proximity sensors and VEML3328 family of color sensors, OMRON's sensitive, non-contact, D6T MEMS thermal sensors, and Molex's LTE/GPS 2-in-1 External Antennas, 2.4GHz and 5 GHz Wi-Fi/Bluetooth External Antennas, and External GNSS Antennas.
Last month, Mouser Electronics launched more than 370 new products ready for same-day shipment, including Molex's MX150 Hybrid Sealed Connector System for automotive and commercial vehicle applications, ams' TMD2755 Proximity Sensor Modules for narrow-bezel smartphones, Cinch Connectivity Solutions' DKF Metric Test Cable Assemblies, Rosenberger's Magnetic RJ45 Cables for Ethernet applications, Stewart Connector's 35mm DIN Rail Modules for industrial network applications, and Phoenix Contact's DFK-MSTB Feed-Through Connectors for industrial and building automation and energy systems.
Heilind Electronics announced a new distribution agreement with ITT Cannon. The agreement includes the full ITT Cannon product portfolio and covers the American, European, and Asian markets. In the Americas, the agreement also includes both Heilind Electronics and Interstate Connecting Components (ICC), the mil-aero division of Heilind. ITT Cannon's products are designed for harsh environment applications in a variety of markets, including aerospace and defense, space, industrial, rail, medical, and energy. Heilind is also now stocking Amphenol ICC's MRD Series rugged circular connectors, which provide reliable power or signal connections in harsh industrial, instrumentation, and medical equipment, and DLVR Series mini digital output pressure sensors for portable and handheld consumer, industrial, and medical electronics from All Sensors Corporation, an Amphenol Company.
PEI-Genesis has partnered with CalcuQuote, a quoting and supply chain software provider for the electronics manufacturing services industry, to provide CalcuQuote and QuoteCQ software users with real-time pricing and inventory information that can significantly simplify and shorten the quoting process. 
November 2020 Connector Industry News > Associations, Standards, & Certifications News 
TTI, Inc. has satisfied the newly released minimum security criteria for Customs Trade Partnership Against Terrorism (CTPAT), a voluntary incentives-based program in which members of the trade community partner with U.S. Customs and Border Protection (CBP) to strengthen global supply chain security. In return, CTPAT members receive various benefits, including reduced cargo examinations and shorter times at border crossings. TTI Americas President Don Akery said, "The value of a CTPAT membership goes beyond dollars and cents and includes risk avoidance, a communal approach to a stronger supply chain, the ability to compete for contracts that require CTPAT membership, and the advantage of the credibility that CTPAT membership affords."
Stewart Connector's ISO9001:2015-certified design and manufacturing facility in Glen Rock, Pennsylvania is now also certified for compliance with International Traffic in Arms Regulations (ITAR) per the U.S. Directorate of Defense Trade Controls (DDTC), which regulates the transfer of defense-related articles, information, manufacturing, services, and exports. The company can now offer products and services including connector and cable assembly design, tooling, manufacturing, custom plastic and stamped metal design, tooling, manufacturing, and value-added manufacturing to the aerospace, military, and defense industries.
The MIPI Alliance, an international organization that develops interface specifications for mobile and mobile-influenced industries, signed a memorandum of understanding (MOU) with IEEE, the world's largest technical professional organization dedicated to advancing technology for the benefit of humanity, to facilitate adoption of the MIPI A-PHY specification as an IEEE standard. MIPI A-PHY v1.0 is the first industry-standard, long-reach serializer-deserializer (SerDes) physical layer interface for automotive applications such as advanced driver assistance systems, autonomous driving systems, and other surround-sensor applications, including cameras and in-vehicle infotainment displays. The MIPI A-PHY v1.0 specification became available to MIPI members in September 2020 and will now go through the IEEE standards-adoption process. The new MOU also paves the way for the adoption of other MIPI specifications, such as A-PHY protocol adaptation layers for MIPI CSI-2 and DSI-2, as IEEE standards in the future and allows the MIPI Alliance to join the IEEE Standards Association as a corporate member and to participate in the IEEE Industry Affiliate Network.
HUBER+SUHNER recently joined the 450MHz alliance, further reinforcing its commitment to developing products for mission-critical communications applications.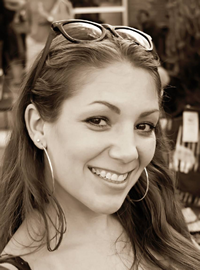 Latest posts by Christine Stieglitz
(see all)