New Connector and Cable Products: June 2019
Summary coverage of the new connector and cable products that were recently released to market, including interconnects, wire and cable, cable assemblies, materials, accessories, tools, development kits, and other connectivity products. Supplier names are generally linked to product announcements and product names are generally linked to product pages or datasheets.
New Connector and Cable Products: June 2019
New Connector and Cable Products: June 2019 > Interconnects, etc.
ODU expanded its ODU-MAC® Blue-Line
with the release of the new ODU-MAC PUSH-LOCK hybrid connector, which offers ergonomic, easy-to-use, and highly versatile solutions in an extremely compact form factor especially designed to support the growing trend towards miniaturization across multiple markets. The new connector can quickly and easily be equipped with various clip-in module inserts — including signal, power, high-frequency signal (coax), compressed air, fluid, and high-speed data transmission modules — and can accommodate up to seven units at maximum packing density with a minimum order quantity (MOQ) of just one. It also has a relatively large M25 cable outlet and provides IP67 protection. In addition, its proven push-pull locking mechanism is as simple as it is reliable, supports significant space savings by allowing several connectors to be mounted next to each other, and enables single-handed operation with its low mating and unmating forces, and its removable contacts are designed to be replaced from the connector side, which makes crimp-clip contacts easy to release even when the connector is assembled. Ideal for use in test and measurement, medical, industrial, and datacom applications, the new PUSH-LOCK connector also features six mechanical coding options to prevent mismating, is rated for more than 5,000 mating cycles, and is available in white instead of black upon request.
TE Connectivity's new 8- and 12-pin M12 PCB/panel connectors directly mount to PCBs and panels to complement field-installable connector and cable assembly solutions and offer plug-and-play mating to support quick and easy installation, increase production efficiency, and decrease installation costs in harsh-environment applications including industrial automation equipment, Industrial Ethernet networks, vision systems, sensors, and semiconductor manufacturing machinery. The new M12 connectors also have a compact design with high-density connections, offer IP67 protection when mated, and deliver high-integrity signal and data transmission. They have copper alloy bodies, nylon housings, and copper alloy contacts, and are rated for 30V AC/DC, 1.5A (12-pin) or 2A (8-pin), operating temperatures extending from -40°C to +85°C, and 100 mating cycles.
Hirose
's new HVH-280 Series high-voltage waterproof connectors for harsh-environment automotive and industrial applications have a compact, low-profile design that offers space savings of up to 40% compared to competing solutions, a robust two-point lock that provides rugged vibration resistance and meets strict automotive industry standards, EMI/EMC shielding that helps maintain high signal integrity, and three keying variations that help prevent mismating. They also feature IP6k9k-rated environmental protection, IPXXB finger protection to JIS C 9020, and an interlock design that prohibits hot-swapping to further ensure operator safety. The series is rated for 30A, 600V AC/DC, and operating temperatures extending from -40°C to +120°C and is ideal for use in applications including electric vehicles (EVs), plug-in hybrid electric vehicles (PHEVs), fuel cell vehicles (FCVs), and process machinery subjected to high-pressure washing.
ODU expanded its ODU MINI-SNAP® Series
with new hermetically sealed receptacles that raise the bar for electrical interfaces in industrial, medical, and test and measurement applications by combining high-performance data transfer capabilities with the ability to meet the demanding requirements of the ultra-high-vacuum applications. The new ODU MINI-SNAP receptacles employ the glass potting method, which achieves a tested helium leakage rate of less than 10-9mbar l/s, offer three levels of hermetic sealing: fine, high, and ultra-high vacuum, as well as socket and pin variants, and support rear panel installation and up to 500 autoclaving cycles. They are also rated for 5,000 mating cycles and operating temperatures extending from -20°C to +120°C.
TE Connectivity
's new SOLARLOK 2.0 connectors provide quick, easy, cost-effective, and field-installable solutions especially designed for photovoltaic (PV) systems. The series employs insulation displacement contact (IDC) technology, which provides user-friendly, high-reliability connections between panels and cables without the need for any specialized tooling, or even cable stripping — making installation about 80% faster than standard PV DC connectors with multiple components and crimp contacts — in a closed spring cage design that ensures constant termination force. The new SOLARLOK 2.0 connectors incorporate TE's 1,500V PV4-S solar interface and are also gel-filled and fully waterproof, achieving an IPX8 rating (1m submersion for 24 hours) per IEC 60529. They are available in male (negative pole) and female (positive pole) versions, accept 14–10AWG double-insulated solar wires according to EN50618 and IEC 2630 (ZKLA), and meet all the safety requirements specified in IEC 62852 and UL 6703, as well as all the latest PV industry norms.
Amphenol RF expanded its line of SMA connectors optimized for Low Loss 100 and 100A cable, which have a bonded foil construction that provides enhanced shielding. The new connectors provide consistent electrical performance at high frequencies, have improved grounding for more stable RF performance, exhibit nominal impedance of 50Ω, offer low return loss from DC to 12.4GHz. They are available in right-angle bulkhead jack and right-angle plug configurations with crimp terminations that enable quick, secure assembly using standard hex crimp tooling and are ideal for use in applications that require high reliability and low signal loss, including a range of industrial, wireless, and broadband equipment.
PROVERTHA's new V4A-grade stainless steel M8 A-code crimp flange connectors have extremely compact, all-metal housings, 360° EMI/RFI shielding, IP67 sealing, and turned crimp contacts; support quick and easy in-field assembly; and enable stable, secure, and interference-free data transmission in even harsh environments. The new series exhibits rugged resistance against shock, vibration, torsion, corrosion, bacteria, and chemicals; is ideal for use in Industrial Ethernet networks employed in the medical, food processing, industrial automation, robotics, and offshore oil and gas industries; and is currently available in three- and four-pole versions designed to accept 26– 22AWG wire and rated for 4A, a minimum of 200 mating cycles, and operating temperatures extending from -20°C to +85°C. In addition, all of the plastics employed in the new V4A-M8 connectors are certified for se in railway applications in accordance with EN 45545-2.
Ironwood Electronics' new lever-actuated spring-pin socket for 676-pin BGA devices (CBT-BGA-6087) delivers high performance in operating temperatures extending from -55°C to +180°C. It has a stamped spring-pin contactor rated for 19g actuation force per ball, 125,000 insertions, 0.93nH self-inductance, <1dB insertion loss at 14.1GHz, <30mΩ contact resistance, and 4A at 60°C temperature rise. The socket also has a floating guide for precise ball-to-pin alignment, a small footprint, a stiffener plate that supports the back side of the PCB and allows passive components to be placed in customized pockets, and a clamshell lid with an integrated compression mechanism, central heatsink, and fan for 11W power dissipation. It solderlessly mounts to target PCBs using supplied hardware and can be used for hand test and temperature characterization, as well as for debugging applications in development platforms.
New Connector and Cable Products: June 2019 > Wire, Cable, and Cable Assemblies 
Radiall's new OCTIS Modular Interface connector harness can accommodate various interfaces in a single housing and, just like the rest of the OCTIS line, is made to enhance the design of small, high-performance 4.5G and 5G radio equipment and deliver 20-year lifespans in harsh environments. The new connector is based on the wider (41mm) OCTIS solution that was made to enable the use of QSFP transceivers on remote radio heads and released to market in 2018, maintains its exceptionally small form factor and rugged design, and is currently available with Ethernet (up to Cat 6A), AC or DC power, coax (SMP-Com), and multi-contact modules.
Leuze electronic
strengthened its connectivity portfolio with the release of 75 new yellow jacketed TPE and PVC cables ideal for use in heavy-duty industrial and automotive applications, such as welding robots. The cables are currently available with wide range of M8 and M12 connectors and in a variety of lengths.
ShowMeCables, an Infinite Electronics brand
, launched a new line of digital lighting management (DLM) power-over-Ethernet (PoE) cables designed to be paired with light switches, load controllers, daylight and occupancy sensors, network bridges, IP cameras, and other low-voltage electrical devices. The 24AWG cables have four-pair solid copper conductors, are pre-terminated with RJ45 connectors for plug-and-play utility, and have green CMP-rated plenum jackets that meet standard fire codes for use in return air spaces, ceilings, and walls. They are UL-listed, tested to 350MHz, and verified for Gigabit Ethernet, and are available in standard lengths spanning 3–100', as well as in custom lengths. 
New Connector and Cable Products: June 2019 > Connector Materials, Accessories, Tools, and Development Kits 
HARTING, Hirose, and Fluke Networks announced the availability of an adapter that supports compatibility between Fluke's DSX CableAnalyzer™ family of network cabling certification tools, which perform rigorous tests with simple pass/fail results and feature extensive diagnostics that slash troubleshooting time, and the ix Industrial® connector jointly developed by HARTING and Hirose, which is capable of 10 Gb/s transmission when used with Category 6A or Class EA cabling, is 70% smaller than traditional RJ45 connectors, and has a rugged design with high resistance to EMI. The new ix Industrial FLUKE Test Adapter Set allows operators to employ the DSX CableAnalyzer Series for the pre-start-up verification of installed cables outfitted with ix Industrial connectors and to quickly troubleshoot problems in the event of equipment failure.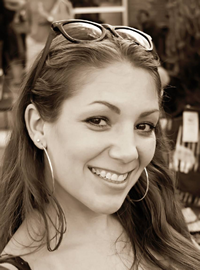 Latest posts by Christine Stieglitz
(see all)