January 2020 New Connectivity Products
Summary coverage of new-to-market connectivity products, including interconnects, wire and cable, cable assemblies, materials, accessories, tools, development kits, and connector-adjacent technologies, such as sensors and antennas. Supplier names are generally linked to product announcements and product names are generally linked to product pages or datasheets.
January 2020 New Connectivity Products
January 2020 New Connectivity Products > Interconnects, etc.
Hirose's new KP13 Series offers the world's lowest profile push-push and push-pull nano SIM card connectors. Ideal for use in digital cameras, digital video cameras, laptops, printers, smartphones, televisions, and other compact commercial and consumer electronics, the nanominiature SIM card connector series provides critical PCB space savings and incorporates card insertion and detection features to ensure proper mating and protect the connector contacts, which have an exposed terminal design that simplifies automated optical inspection processes. The push-push KP13B nano SIM card connectors measure 13.6mm x 11.5mm x 1.18mm (L x W x H) and reduce PCB mounting space requirements by up to 26% compared to competing solutions while the push-pull KP13C nano SIM card connectors measure 12.15mm x 10.45mm x 1.12mm (L x W x H) and reduce PCB mounting space requirements by up to 23% compared to competing products. Both are rated for 0.5A, 10V, and more than 5,000 mating cycles in operating temperatures extending from -30°C to +85°C. January 2020 New Connectivity Products
Stewart Connector's new Cat 6 and Cat 6A Multi-Axis RJ45 punch-down modular plugs provide time-saving solutions for field-terminated, harsh-environment Ethernet applications in datacom, telecom, wireless, PoE, and industrial equipment. The new multi-axis RJ 45 punch-down plugs have IP20-rated die-cast zinc housings with latch protectors, 90° terminations, and top-, bottom-, or side-located cable entries and come with user-friendly, color-coded conductors and pre-loaded wire managers to enable quick, easy, and tool-free installation. They also have contacts plated with 50μin of gold in support of extended lifecycles and accept solid or stranded 26–22AWG cables with overall outer diameters of 6–8mm. The Cat 6 solution is suitable for use in 1G-BASE-T networks and the Cat 6A solution is suitable for use in 10G-BASE-T networks.
Cinch Connectivity Solutions' new Johnson SMA/SMP Series high-frequency adapters provide competitively priced, high-performance solutions for 5G infrastructure, network communication, test and measurement, semiconductor test, and instrumentation applications. The series provides superior high-signal-integrity data transmission at frequencies well beyond the typical 18GHz SMA range — up to 26.5GHz — with excellent VSWR of 1.20 up to 20GHz and 1.25 from 20–26.5GHz and is available in plug-to-plug, plug-to-jack, jack-to-plug, and jack-to-jack configurations for broad application suitability. January 2020 New Connectivity Products
Smiths Interconnect released the new Volta 200 Series Probe Head, which is designed to improve wafer test production efficiency and reduce overall test costs. Representing a departure from cantilever and other more traditional vertical probe technologies, the new Volta Series employs spring probe contacts and proprietary engineered plastic and machined ceramic housing materials to achieve impeccable site-to-site planarity and enable quicker test set-up time and on-line cleaning and maintenance. It also supports pitches as fine as 200µm and has an extremely short signal path (≤3.80mm) for low and stable contact resistance, a high current-carrying capacity, and a long lifecycle. Additional benefits include the ability to test at the production, engineering development, and failure analysis stages, the ability to simultaneously test sorted die on all sites with the Volta Manual Actuator, and the elimination of die cracking even after repetitive manual tests, which enables probe card bring-ups prior to wafer availability.
Radiall's new Q-MTitan ARINC 846 features 12 or 24 optical channels in a single optical contact and supports the use of ribbon and multi-fiber cable in high-density, high-data-rate aviation applications, including radar, in-flight entertainment systems, and cockpit displays and calculators. It has a ruggedized, lightweight, and modular design that protects the MT ferrule, achieves cable retention force of 68N on round cable, and reliably withstands up to 41.7g vibration and temperatures extending from -55°C to +125°C to ensure optimal performance in harsh environments without any special accessories and is designed to fit in the standard size 8 Quadrax cavities within MIL-DTL-38999, NSX ARINC 600, EN 4644, EN 4165, and QuickFusio connectors to facilitate easy integration in existing systems. The new ARINC 846 contact is also rated for 500 mating cycles and, when combined with Radiall's D-Lightsys multi-channel transceivers, can transmit up to 240Gb/s (24 x 10Gb/s) in a single Quadrax cavity.
ITT Cannon's new CCS 1 DC Fast-Charging Connector is designed to SAE J1772 standards and made to complement its AC and HPC range to provide one-stop-shop EV and HEV charging solutions. It utilizes the proven-robust handle design and high-reliability contact system employed in its HPC solution, which features silver-plated power contacts rated for 150A and 1,000V and paired with Pt 1000 temperature sensors, and provides up to 150kW charging power in operating temperatures extending from -35°C to +50°C and altitudes of up 5,000m above sea level. The new uncooled connector is also available with customizable color, end-terminal, and cable length options.
HARTING's new Han DDD industrial connector is designed to support miniaturization in industrial machinery including robotics, automation equipment, and control cabinets. It has a compact, monoblock configuration that can support nearly twice as many contacts as the Han DD® Series in the same footprint to achieve maximum contact density, cost savings, speedier assembly, and secure power and signal transmission. The new Han DDD connector is available with up to 107 contacts and with accessories including grip panels and guiding pins and bushes and is rated for a maximum of 10A and 250V.
WAGO's new TOPJOB-S 2202 Series double-decker, push-button terminal block has a 15° vertical conductor entry, dual-row jumper slots with a proprietary jumper retention spring designed to simplify wiring tasks, orange pushbuttons designed to support intuitive operation, and terminals for through, internally commoned, and ground connections. The new 2202 Series terminal block also features built-in test points, endless marking, and Push-In CAGE CLAMP technology compatible with solid and ferruled conductors, provides positive feedback during actuation, and will never stick in the open position. It is compatible with the entire line of TOPJOB-S accessories and well suited for use in applications with small enclosures, including PLC wiring and power distribution equipment.
Phoenix Contact expanded its range of circular connectors for data transmission applications with the release of new two-piece M8 device connectors designed for use in compact Ethernet and PROFINET devices such as SCADA operator interfaces and camera systems. The new M8 connectors are available with threaded or press-in housings designed to mount to device walls and feature D-coding, IP67 environmental protection when mated, optional shielding for applications with stringent electromagnetic compatibility (EMC) requirements, and four-position socket contacts. They support transmission speeds up to 100Mb/s over Cat 5 cable in accordance with IEEE 802.3, are standardized in accordance with IEC standard 61076-2-114, and are suitable for operation up to 4A and 50VAC or 60VDC. January 2020 New Connectivity Products
TE Connectivity's new 300A in-line-mount pluggable power connector for 3mm busbars are designed to ease assembly, inspection, and troubleshooting processes, distribute power within a system, and reduce server complexity in data center applications including power and battery backup systems and cubby shelves.
Cinch Connectivity Solutions released new Johnson 2.92mm vertical launch PCB compression-mount connectors designed to provide low return loss values for frequencies up to 40Ghz in 5G infrastructure, test and measurement, semiconductor test, PCB characterization, and networking applications. The new 2.92mm connectors are available with or without a side groove that enables microstrip or grounded coplanar waveguide designs suitable for various board materials and thicknesses. In addition to the vertical launch compression-mount designs, which are easy to mount, remove, and reuse, the range is also available in two-hole flange-mount designs and both variants support reduced footprints without sacrificing performance.
Hirose's new PQ50 Series connectors provide ruggedized and reliable power and signal solutions ideal for use in high-power, harsh-environment industrial applications including robotics, precision assembly, processing, and manufacturing equipment, wafer and LCD carrier machines, and food processing systems. The series features lightweight, plated plastic resin, zinc die-cast, or stainless steel shells, a flexible coding system to ensure proper mating, a rugged locking mechanism that provides audible confirmation of proper latching, optional IP65 environmental sealing, a two-point contact design for high-reliability performance in high-vibration environments, and a cable clamp with a minimum pull strength of 98N. It also supports NFPA79-compliant cables, which safeguard industrial machinery to protect operators, equipment, facilities, and work-in-progress from fire and electrical hazards, and is rated for 600V, 12.5A or 19A per contact, and 500 mating cycles in operating temperatures extending from -40°C to +105°C.
Stewart Connector added two new USB Type-C right-angle receptacles to its USB connector product portfolio. Designed to meet increasing demand for compact, robust, and economical high-speed connectivity solutions, the new USB Type-C receptacles support plug-and-play functionality and data speeds up to 10Gb/s in USB 3.1 Gen 2 applications including IoT devices, laptops, tablets, and smartphones, data center and office equipment, and portable and wearable consumer electronics. The connectors support two different PCB thicknesses but both have a hybrid design with both SMT and through-hole signal pins and are both rated to withstand peak current of 1.5A per contact and operating temperatures extending from -40°C to +105°C.
HARTING further extended its Han-Modular portfolio with the release of new Han Shielded power modules, which enable modular shielded power cable connections, Han DD double modules, which offer space-saving, quick-install interfaces for robotics and automation equipment, and Han M12 modules for mechanical engineering and transportation applications. The new Han Shielded Power Module represents an alternative to hardwired shielded power lines while allowing such connections to be made side-by-side, in a single hood or housing, with other modules in the Han-Modular series. It has three power contacts and one PE contact for connecting typical three-phase loads, two signal contacts for temperature monitoring, brakes, etc., and large-area shielding compatible with cable screening connections for improved electromagnetic compatibility well suited for applications such as frequency-controlled drives. The new Han DD double module features 36 high-density Han D contacts rated for 10A and 400V in the same space as 24-contact single-module solutions rated for 250V, is well suited for power and signal transmission in machines and robots, and — for the first time ever — allows a single module to implement plug-in connections for three-phase AC motors, including return path for all six axes of a robot. The new Han M12 module features two M12 interfaces for signals, industrial buses, or Ethernet transmission, doubling the packing density of existing modules and freeing up space in the hinged frame for other functions, and is available in various codings, including D- and X-codings.
Cinch Connectivity Solutions expanded its SMA Series with the addition of a new board-mount 45° coax connector ideal for use in test and measurement, semiconductor test, PCB characterization, and networking applications with board-to-board configurations or tight enclosures incompatible with vertical and end-launch connectors. The new SMA connector provides excellent performance up to 18GHz with a maximum VSWR of 1.30 up to 12GHz and 1.50 from 12–18GHz.
January 2020 New Connectivity Products > Wire, Cable, Cable Assemblies, and Tubing
TE Connectivity's new SPEC 55 low-fluoride (LF) wire and cable insulation system for space and other high-altitude-environment applications is made from rugged fluoropolymer and has an outgassing rating of less than 10ppm, which helps reduce the potential for the corrosion of other components due to trapped gases escaping in a vacuum or low-pressure environment. In addition to achieving an outgassing rating significantly lower than the 20ppm specified in the mil-spec SAE-AS22759 standard, the new SPEC 55 LF insulation system also offers five times the scrape abrasion requirement under that standard. It is available in lightweight single-wall or extra-rugged dual-wall variants for broad suitability in space, launch, and missile applications, avionics equipment, C4ISR and guidance and seeker systems, and general wire harnessing applications and is both the only dual-wall and one of just two single-wall mil-spec-qualified insulation systems currently available on the market. The single-wall SPEC 55 LF system is qualified to SAE-AS22759/51 and /52 while the dual-wall variant is qualified to SAE-AS22759/53 and /54.
Stewart Connector's new USB Type-C cable assemblies complement its line of USB Type-A, Type-B, and Micro- and Mini-B cable assemblies for data communications applications including IoT and point-of-sale applications and USB Type-C ports in consumer products including laptops, gaming systems, and cell phones. The new assemblies feature a USB Type-C male plug on one end and the option of USB Type-A or USB Micro-B on the other and feature a shielded cable design that supports high-speed data transmission up to 480Mb/s for USB 2.0, 5Gb/s for USB 3.0, and 10Gb/s for USB 3.1. They also have an overmolded strain relief feature that protects the cable and reduces strain on the conductors.
Cinch Connectivity Solutions expanded its Johnson cable assembly portfolio with new SMA-SMA and SMA-MMCX connector interfaces ideal for use in GPS modules, LAN routers, and WAN installations. The 20 new assemblies are available in various metric and imperial lengths of RJ-174 cable, which allows for greater flexibility at a more economical price than the portfolio's standard flexible, conformable, and semi-rigid cable options.
TE Connectivity extended its portfolio of cable assembly solutions for industrial sensors and actuators with the addition of new M8/M12 cable assemblies for fieldbus data communications applications, which account for 42% of the industrial networking market and expand by roughly 6% per year. The new A- and B-coded M8/M12 cable assemblies support Profibus, DeviceNet, and CC-link protocols and employ 360° EMI shielding for optimal signal and data transmission, IP67 sealing for protection against harsh-environment conditions, and overmolded PVC or halogen-free PUR cables resistant to torsional stress and suitable for drag chain applications. The new assemblies are available in a wide range of plug-and-play configurations designed to support design flexibility and hasten installation and in various standard cable length options spanning 0.5–15m and can be delivered quickly thanks to local stocks around the world, low minimum order quantities, and a worldwide sample service that supports short development cycles. Ideal applications for the series include industrial process control systems, robotics, automation, production, and material handling equipment, and other industrial and IIoT applications that can benefit from hybrid power and signal cables but don't require high bandwidths.
January 2020 New Connectivity Products > Additional Connectivity Products
Weidmüller's new FrontCom Vario Service Interface integrates multiple functions within a single, space-saving frame, enables more than 5,000 combinations of power, signal, and data modules to provide future-proof solutions for virtually any machine application or lifecycle, and is easy to install. It has an impact-resistant housing rated for IP65, NEMA 12, and NEMA 4X protection, takes account of the multitude of standards for communication interfaces in different designs, including RJ45, USB, nine- and 25-pole D-Sub, HDMI, and HD15/VGA signal inserts, and supports quick, easy, and accurate modular interface designs with a user-friendly online configurator.
Radiall's new omnidirectional antennas exhibit outstanding RF performance in both fixed and mobile harsh-environment wireless network applications that operate within the 2.4–5GHz ISM frequency bands, including public Wi-Fi hotspots, data collection systems, and a variety of telemetry, instrumentation, military, security, and industrial equipment with high-reliability communication requirements. The new antennas provide IP68 environmental protection, exhibit rugged resistance to mechanical shock and vibration and temperature extremes, are DC grounded to provide ESD protection for radio components, and are tested per MIL-STG-810G. Options include monopole, dipole, and colinear designs with several different form factors, gains from 0–6dBi, the ability to extend frequency performance to support multiband GSM, LTE, and 5GHz Wi-Fi communications, and semi- or fully-custom designs.
WAGO extended its extensive portfolio of I/O solutions with the new 750-363 EtherNet/IP Fieldbus Coupler, which boots up quickly to get systems online faster, features dual Ethernet ports to eliminate the need for switches and hubs and an onboard, and supports protocols including HTTP(S), BootP, DNS, SNMP, and FTP(S). The new coupler also supports up to 250 I/O modules, can be paired with any of WAGO's more than 500 I/O modules to meet the needs of virtually any Fieldbus application, and features a web-based management system that enables quick, easy, and timely firmware updates.
TE Connectivity's new P-Clamps offer several features that remove design roadblocks associated with using metal clamps for wire and cable harness management in military, aerospace, commercial aviation, industrial, rail, automotive, and marine applications. The new clamps are made of lightweight, aerospace-grade PEEK polymer and are available 10 sizes that cover the same 21 sizes as standard metal AS21919 P-Clamps while providing up to 25% weight savings and comparable physical strength, which enables increased flexibility in electrical and fluid systems. They also have separate mounting and locking mechanisms that support tool-free installation, reduce the risk of foreign object debris, and allow users to quickly and easily open and close the clamps without unmounting them.
January 2020 New Connectivity Products > Connector Materials, Accessories, Tools, and Development Kits
Amphenol Pcd is now offering mil-spec QPL and commercial-grade backshells with black-zinc-nickel finishes. The new black-zinc-nickel plated backshells meet or exceed SAE AS85049 standards and RoHS requirements, offer an excellent alternative to cadmium plating materials, and provide effective strain relief, environmental protection, and EMI/RFI shielding at the termination of virtually any connector. The new finish is available on Amphenol Pcd's band lock, environmental EMI/RFI, quick clamp, strain-relief clamp, crimp-ring, shrink-boot adapter, and pre-shield adapter backshell families and is ideal for use in military command, control, communications, computer, and intelligence (C4I), military vehicle, aerospace, and automotive applications.
Samtec recently released several new evaluation and development kits, including a 50GHz Bulls Eye SI Evaluation Kit, ExaMAX Backplane Cable SI Evaluation Kit, 28Gb/s FireFly Evaluation Kit, HSEC6-DV SI Evaluation Kit, and HSEC8-DP SI Evaluation Kit. The company also recently announced a new 448Gb/s (16 x 28Gb/s) embedded optical development platform created in partnership with REFLEX CES, a leading European-based provider of custom embedded systems and high-end FPGA COTS boards.
January 2020 New Connectivity Products
HARTING added new features to its Han Configurator to further simplify and accelerate the connector design modification process and hasten delivery. Now, for the first time ever, users can make custom adjustments to the housings and hoods of series-produced industrial interfaces, including the number and position of cable entries and laser labeling, while still ensuring that the interface design meets the respective technical requirements and supports component compatibility. The configurator also enables efficient collaboration with the myHARTING Dashboard, which supports saving and sharing capabilities, and provides CAD data and dimensional drawings for completed parts.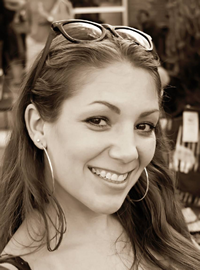 Latest posts by Christine Stieglitz
(see all)