Interconnect News: June 2016
Read the latest news from your favorite manufacturers and distributors.
Connector Manufacturers Interconnect News
TE Connectivity announced that many of its mil-spec connectors are immediately available, both directly from TE and also through its global distribution network. Though there has been general market turmoil related to the supply of mil-spec-qualified 38999 and related connectors, TE remains ready and fully capable to meet companies' large- and small-volume mil-spec connector requirements. TE's mil-spec connectors for military ground, air, and sea applications are available in a range of sizes, configurations, materials, and finishes including MIL-DTL-55302 HDI, box, and mini-box rectangular board-to-board and wire-to-board connectors; MIL-DTL-24308 D-subminiature connectors in both standard and high-density formats; MIL-DTL-38999 Series I, III, and IV subminiature circular connectors in bayonet, threaded, and breech-lock couplings; MIL-DTL-26482 Series I and II medium-size circular connectors with bayonet coupling; and MIL-DTL 83723 weight-saving aluminum connectors designed for rugged use and high temperatures.
Amphenol and Samtec have entered into license agreements for several backplane connector families. Under the agreements, Amphenol will license its intellectual property and detailed design information for the XCede, XCede HD, AirMax, and Paladin families of products. These product families include those acquired with Amphenol's recent acquisition of FCI Asia Pte. Ltd. According to Amphenol, Samtec's experience with high bandwidth interconnects and its culture of exceptional customer service, combined with the industry leading performance of Amphenol's backplane connectors, will further solidify the company's comprehensive support for its customers in the data communications and telecommunications markets.
Additionally, Samtec announced the acquisition of nMode Solutions of Oro Valley, Ariz. The acquisition of nMode and its subsidiary, Triton Microtechnologies, is a critical next step in Samtec's technology roadmap. It furthers the company's silicon-to-silicon strategy of helping designers optimize the high-speed signal path from the bare die to IC package and assembly, PCB, connectors, and cable assemblies. nMode uses its high-frequency design and fabrication expertise to provide advanced 2D, 2.5D, and 3D stacked package solutions, and its "smart" sensor modules, RF filters, and evaluation boards support the high-performance, high-density demands of the IC packaging industry. Triton Microtechnologies' patented glass-core technology allows nMode designers to utilize the superior performance and material characteristics of glass to achieve significant miniaturization and integration far beyond what is possible with organic materials.
LEMO was recognized by DirectIndustry with two i-NOVO awards. A leading resource for design engineers and OEMs, DirectIndustry presents the i-NOVO Awards to products of excellence proven to improve industry standards through innovation across design, environmental, and technology categories. LEMO has won the i-NOVO Award for Design, which recognizes products with cutting-edge design, attention to ergonomics, and exceptionally innovative solutions, for its HALO LED connector. The connector includes an LED light flange, which displays connection status and offers compatibility with the existing 1B, 1K, and 2K Series. LEMO's NiCorAl was also honored as second runner-up in i-NOVO's Tech category, which celebrates products for their novel use of technology. NiCorAl's design for harsh environments features a salt fog corrosion treatment and is RoHS2-, REACH-, AECTP 300-, MIL-STD-810-, and MIL-STD-202-compliant.
Belden Inc. has made significant advancements in bringing standardized real-time communication to industrial applications through time-sensitive networking (TSN). In addition to significant contributions to the IEEE 802.1 TSN standardization process by engineers from its Hirschmann brand, Belden continues to make TSN a reality by integrating emerging standards into its industrial networking equipment. With the ability to transmit regular data and time-critical control information simultaneously, TSN and the emerging standards offer many benefits including guaranteed, specific timing for mission-critical and time-sensitive applications; interoperability across vendors to create a seamless ecosystem that can evolve; and flexibility for manufacturers to quickly adapt and leverage technology innovations.
Global Connector Technology (GCT) has shipped its ten millionth dual USB connector USB1035 for the Raspberry Pi. Two dual USB connectors are used on each Raspberry Pi device to enable the attachment of peripherals such as keyboards, mice, and webcams, which provide the Pi with additional functionality. The GCT dual USB type-A connector was initially chosen for cost, service, lead time, and reliability. The challenge as Raspberry Pi sales exploded was to deliver very high volumes to multiple subcontractors handling Pi production. As sales increased, GCT's production lines were expanded in order to offer a stable and short lead time. The decision was made to invest in fully automated tooling to maintain a superb level of quality with high throughput. The GCT factory is now capable of producing 1.4 million pieces per month.
Distributors
PEI-Genesis has acquired Arizona-based FilConn Inc., a manufacturer of precision, high-reliability filter, transient suppression, and custom-configured connectors for the mil/aero, medical, transit, and oil/gas industries. The purchase allows the company to better serve customers' needs for low-volume, quick-turn, custom connectors. FilConn has the capability to produce precision machined parts rapidly while meeting the highest quality standards, translating time to market into weeks instead of months. PEI-Genesis will operate FilConn as a separate company, continuing to work with FilConn as an authorized supplier partner. FilConn's president, Mark Pendergrass, and director of sales, Jason Pedruzzi, will continue in their roles at FilConn in addition to becoming part of an enhanced PEI sales team. PEI will continue to support the existing FilConn distributors and rep network.
Additionally, PEI-Genesis entered into an authorized value-add distribution partnership with Esterline Connection Technologies – SOURIAU. The partnership will expand the company's already broad offering of harsh-environment, high-performance, value-add connectors. The SOURIAU/SUNBANK product line includes a range of industrial-, military-, and aerospace-grade connector and backshell technologies suited for the harsh environments of aviation, industrial, energy, transportation, medical, defense, and space applications.
Mouser Electronics and Marvel have partnered to launch the Project Heroes video series, designed to educate and entertain future engineers and fans of the Marvel Cinematic Universe. They are bringing to life superhero technology straight from the movie "Captain America: Civil War" through a new video series as part of Mouser's Empowering Innovation Together program. The videos follow former "Mythbusters" star Grant Imahara and viral video celebrity Allen Pan through the creation of working versions of Captain America's shield and Iron Man's famous gauntlet. The series of videos describe the full build process — from concept to the final unveiling — to show tech lovers the real-life possibilities of superhero technology built with new parts from Molex and Analog Devices.
Additionally, Mouser has been named the 2015 Global e-Catalog Distributor of the Year for the third straight year by Molex LLC. Mouser is the only e-catalog distributor to win this award consecutively; it received the award for helping Molex achieve outstanding financial growth in internet-based e-catalog sales, as well as attaining significant customer growth for Molex worldwide.
Avnet announced a new partnership with Arizona State University (ASU) and its Ira A. Fulton Schools of Engineering. The organizations collaborated to create the Avnet Innovation Lab, which is designed to spur economic growth in the technology sector and enable aspiring entrepreneurs to advance their innovations. The lab will provide critical business consultation and venture support to entrepreneurs developing new technology, especially inventions that make the world a better place. Avnet will exclusively support the lab with an annual commitment of $250,000 plus administrative expenses for three years. The donation will award funding to select entrepreneurs to accelerate their ideas and take their inventions to the next level. Avnet and ASU will also provide mentorship and critical connections for performers to bring their technologies to market, as well as offer dedicated lab space in the Ira A. Fulton Schools of Engineering. Applications for the next Avnet Innovation Lab are expected to open in late summer of 2016.
Trade Shows
The DesignCon 2017 call for technical papers, panels, and tutorials is open. DesignCon gives the chip, board, and systems design engineering community a unique opportunity to gather for three days to learn the latest design techniques, methodologies, and tools around SI and PI, high-speed serial design, PCB design tools, test & measurement, and more. The 2017 technical conference, for which paper abstracts are due August 16, consists of 14 tracks:
Overcoming Chip and Package Challenges in Signal/Power Integrity
Analog and Mixed-Signal Modeling and Simulation Solutions
Integrating Photonic and Electronic Signaling
System Co-Design Modeling, Correlation, and Simulation
Advances in Materials and Processing for PCBs, Modules, and Packages
Applying PCB Design and Simulation Tools
Advanced I/O Interface Design for Memory and 2.5D/3D/SiP Integrations
Optimizing High-Speed Serial Design
Measuring and Simulating Jitter, Noise, and Timing in Serial Links to Minimize BER
High-speed Signal Processing for Equalization and Coding
Power Integrity in Power Distribution Networks
Electromagnetic Compatibility/Mitigating Interference
Apply Test and Measurement Methodology
Modeling and Analysis of Interconnects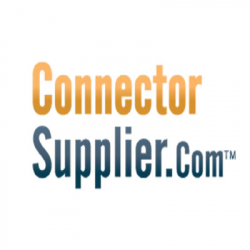 Latest posts by Connector Supplier
(see all)