IDT, SKEDD combined to bring many benefits
Connector Supplier interviewed Ulrich Schmidt, Managing Director of Lumberg Group and Member of the Shareholder Family, on the company's plans for combining IDT and SKEDD technology.
Lumberg, based in Schalksmuehle, Germany, plans to start production of SKEDD connectors that use IDT this year (2017).
What made Lumberg decide to sign the license agreement for SKEDD technology?
Würth ICS, which developed SKEDD, decided that to penetrate the market with this new technology quickly, it had to address makers of contact systems in specific fields of business like Phoenix and later Diehl. Lumberg has access to the automotive, building technology and home appliance industry – markets that totally complement SKEDD. When this system was presented to us in 2014, we immediately recognized its potential and moved forward with it.
In a nutshell: What does Lumberg's product look like?
The crux of the matter lies in a first-ever invention: reversible, direct mating just about anywhere on the printed circuit board. At Lumberg, we combined it with insulation displacement technology (IDT), resulting in the most efficient way to harness connectors with cables using automation. To have a simple, plug-out connection using SKEDD on a printed circuit board and IDT for the cable in a single plated-through hole – that is just smart.
Just how exactly does your company interpret SKEDD technology in combination with IDT? Where do you see special strengths?
The individual SKEDD contact has two contact tongues which, when inserted into a plated-through hole in the printed circuit board, retract evenly. The contact pressure forces from the two contact tongues then create a solderless, steadfast mechanical-electrical connection inside the hole. That is the essence in relation to the printed circuit board for all technology partners. IDT allows us to harness cables through automation, which facilitates optimum production numbers. Assemblers will not have to change anything for their customers: well-proven equipment can be used once an additional module has been attached; the assembly machines have testing stations which eliminate any defects. That ensures a zero-defect quality for fastening cables.
Where do you see the benefit for the customer with SKEDD? What, from your perspective, is so special about the combination of IDT over SKEDD?
For us, there are five product features, each gives our customers an advantage –all together, they generate major cost savings. These features begin with IDT, the most economic processing option for a connector through automatic harnessing.
Direct mating, the second benefit, also offers an immediately visible cost advantage. There is no more need for the corresponding part, such as, for example, a pin header. This reduces the installation space, the weight and eliminates one step in the mounting process. An interface is eliminated, as is one contact resistance and therefore, a potential source for a defect.
Since a press-fit or soldering step for the corresponding part is eliminated, no additional equipment is required. Eliminating a step reduces the thermal stress on the printed circuit board – which is good for the process.
Reversibility is the fourth point. The connector can be unplugged and re-mated. Mating and unmating can be carried out manually without tools, which makes for easy mounting. This opens new opportunities. For example, in servicing or maintenance, the component can be plugged out inclusive of the connector and exchanged accordingly. Conversely, the component and the connector remain where they are when the printed circuit board is exchanged.
The new plated-through hole around the actual contact is the final attribute. Locking pins and a safety cover provide a durable, tight fit on the printed circuit board while keying options eliminate accidental mix-ups and mismating. Keying options ensure zero-defect quality during the device assembly process, as is achieved for cables through automated assembly.
To conclude, please allow me to point out one more thing because I assume that we have the standard connector in mind. IDT over SKEDD is not just a new version of connectors with conventional spacing in 2.5 or 5 or even 1.27 mm. This combination shows its advantages when it comes to customer-specific challenges that call for highly individualized overmolding of individualized contacts — wherever reversible mating becomes necessary — or is desired —  with only one part somewhere on top or underneath the printed circuit board.
Ulrich Schmidt, Managing Director of Lumberg Group and Member of the Shareholder Family, on the company's plans for combining IDT and SKEDD technology.
Recently published:
[related_posts limit="10″]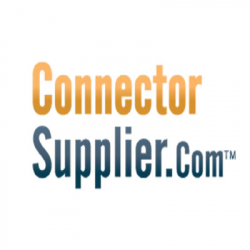 Latest posts by Connector Supplier
(see all)