2016 Top 10 Connector Manufacturers: Identifying the Top 10 – It's Harder Then You Think
For decades, Bishop & Associates has evaluated the connector industry to pinpoint the top companies. That list changes, however, depending on what factors you are measuring. Here's how we come up with our rankings.
2016 Top 10 Connector Manufacturers
Design engineers and purchasing personnel want to use the best connector companies for their design and purchasing requirements. Bishop & Associates can provide answers to the key questions you may have when selecting a supplier. We look at the industry from a variety of angles. Here are a few of the questions that guide our assessments:
Which companies offer the products and services required?
Which companies offer faster delivery, shorter lead times, competitive prices, and exceptional quality?
Which companies are easier to deal with on a daily basis?
Which companies can we count on when there is a problem?
The answers to these questions are not easy. "We spend a lot of time communicating with designers, engineers, and quality personnel to gain first-hand insights into the experience of working with connector suppliers. They understand better than anyone what it's like to work with a company, and how a good supplier can make all the difference in a company's end product," said Ron Bishop, president of Bishop & Associates.
The first step is to identify the various ways in which those companies are successful. We believe identifying the top 10 companies, using different definitions of what constitutes the top 10, is the logical starting point for identifying the best connector suppliers. To inform our most recent research report, we assessed suppliers' performance in four distinct categories:
Top 10 in world sales
Top 10 in each geographic region
Top 10 in products manufactured
Top 10 in markets served
These four classifications give us a slightly different grouping of companies, and allow companies with regional or product strengths to compete in a field that includes larger or more generalized players. A more granular approach is required, but the designer or buyer should always start with examining the largest companies first. We believe that achieving size suggests a level of success since it indicates that more customers have rewarded them with their business.
"We don't just look at the biggest or most established companies. While those dominate the picture, we also pay attention to the smaller, more niche companies that are innovating new products and influencing design," said Bishop. "Sometimes those smaller companies will be your best choice due to their unique product offering or other advantage."
This gives us a good starting point for identifying top 10 companies, and gives designers strong points of comparison for evaluating a field of contenders for their own specific needs. They may then elect to further refine their selection for potential supply chain partners using such criteria as the largest companies that offer a specific type of connector in North America, Europe, France, Germany, China, Japan, etc.
There are a number of ways in which we gather this information. The simplest is just by asking. Starting each February, we contact individual connector companies and ask them to provide us with sales figures by region, market sector, and product type. We also ask more general questions, like how much of their business is funneled through distribution or what percentage of their business is in cable assemblies.
While many additional steps are taken to gather this information, what has made this annual task so interesting is not only how much the top 10 has changed over the years, but how the top 100 connector companies as a group have changed. We have watched large conglomerates in which connectors represented just a small portion of their business acquire other connector companies and jump from the bottom of the list to the middle or top of the list. We have also seen a drastic increase in the number of Asian companies, and companies from other regions, represented in our list. Supplier options change continually.
So, who were the 2016 top 10 connector manufacturers by world sales, sales by region, sales by market sector, and sales by product type manufactured? Look for the results next month in Connector Supplier.
No part of this article may be used without the permission of Bishop & Associates Inc. 
Bishop & Associates has published a 10-chapter research report that provides a complete analysis of the World's Top 100 Electronic Connector Manufacturers. Click here for more information.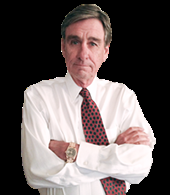 Latest posts by Ron Bishop
(see all)