2016 Top 10 Connector Manufacturers by Sales
The top 10 connector manufacturers, as a group, achieved $32 billion in annual sales in 2016, or 59.8% of world connector demand.
The following table identifies the top 10 as defined by total world connector sales.
Table 1 (above) reveals some interesting trends:
The top four connector manufacturers are all US-based companies: TE Connectivity #1, Amphenol #2, Molex #3, and Delphi #4.
There are four Japanese companies in the top 10: Yazaki #5, JAE #7, JST #9, and Hirose #10.
There is one top 10 company from the Asia Pacific region: Foxconn [FIT], Taiwan #6.
There is one top 10 company from China: Luxshare, and this is the second year a Chinese company has achieved top 10 ranking.
The top 10, as a group, reported a sales increase of 7.5% in 2016. This compares favorably to an industry-wide sales increase of 4.1%. The improved performance of the top 10 was greatly aided by acquisitions, as the three largest companies — TE Connectivity, Molex, and Amphenol — are very active acquirers.
The following table compares the top 10 combined annual sales to world connector demand.
The top 10 accounted for 38% of the world connector demand in 1980 and 59.8% in 2016. Much of this growth can be attributed to acquisitions made by the top 10. In the last five years alone, TE acquired Deutsch for $670 million in 2011; Delphi acquired the MVL division of FCI for $950 million in 2012; Molex acquired Oplink Communications for $200 million in 2014; and Amphenol acquired FCI for $600 million in 2015. Manufacturers listed in the top 10 also made an additional 38 acquisitions during this five-year span.
The following graph follows top 10 market share gains over the past 36 years.
Bishop & Associates has published a 10-chapter research report that provides a complete analysis of the World's Top 100 Electronic Connector Manufacturers. This report furnishes detailed statistics that benchmark the leading connector manufacturers by 2015/2016 total sales, sales by end-use equipment market, sales by product category, and many other key industry measurements. All manufacturers are exhibited by 2016 sales, and are ranked by region of the world with percent year-to-year change. The report provides all the key data needed to analyze each of the top 100 worldwide electronic connector suppliers. Click here for more information.
No part of this article may be used without the permission of Bishop & Associates Inc.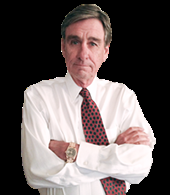 Latest posts by Ron Bishop
(see all)