Inside Connection: Reichenbach International
Inside Connection highlights the technologies, innovations, special services, and unique products from connector suppliers like Reichenbach.
Worldwide headquarters: Westlake Village, Calif., USA
About the Company
Reichenbach International Inc. was incorporated in California in 1999. Founder and CEO Erich Reichenbach has been in the connector industry for more than 35 years. He acquired his affinity for connectors by talking to many customers and engineers, then turned around a failing connector company and obtained his MBA degree before designing a small circular brass connector that solves many engineering problems.
Markets
Reichenbach's standard circular, cryogenic, and hermetic connectors are used in aerospace, cryogenic, environmental, military, sensor, high-temperature, instrumentation, medical, robotic, transportation, agriculture, mining, exploration, twisted pair, various industrial, and custom applications.
Product Offering
Reichenbach manufactures miniature (0.3″ O.D. and 0.4″ O.D.) circular signal connectors that each weigh about 0.1 ounce or less.
Its main series is the MTS04 Series (plugs and receptacles) with 4x3A solder-cup contacts and a 1/4-28 UHF threaded, gold- or black-anodized-plated brass shell, which is IP67 water-resistant and EMI/RFI-shielded. It has an operating temperature range of -40ºC to +200ºC and has ~0.3″ø. The brass shell makes the connector salt-water resistant and ideal for marine applications.
Its MTS12 Series offers 12x3A, 3/8-24 UHF threaded, gold-plated brass shells with 12 contacts, EMI/RFI shielding, an operating temperature of -40ºC to +200ºC, and has ~0.433″ø.
Legacy Product
Reichenbach's circular connectors are light, small, and provide 3A per contact. They have a quick-locking system (or wire-holes) to protect against vibration and have a gold-plated brass body to protect against salt water or a black-anodized-plated brass body as preferred by the military. The connectors are EMI/RFI-shielded, IP67 water-resistant, have an operating temperature of -40ºC to +200ºC, and are available with twisted-pair cables or with black highly flexible 100ºC or white 200ºC cable assemblies.
Reichenbach also offers connectors with twisted-pair cables or mated pairs with anti-vibration quick-locks or wire-holes, as well as many different receptacles including in-line (cable), PCB, panel solder-mount, hermetic, and more.
Marquis Product
Reichenbach's MTS04-215 Plug, a brass connector that weighs just 0.1 ounce, is truly well-designed.
Its .315″-diameter, gold-plated brass shell has a knurl as well as a hex nut shell that can be used to torque the threaded connector to its mate, instead of having fingers of varying strength tighten the connectors. The one-piece connector shell offers better EMI/RFI shielding and is rated IP67 (against water and salt water).
Inside the shell, there are two Viton o-rings to meet at least IP67 specifications when mated and to keep moisture from coming in the back end. Because it has two Viton o-rings, any mating receptacle automatically becomes IP67 when mated.
The PEEK insert offers a -40ºC to +200ºC temperature range. The two grooves in the PEEK insert key the connector, avoid misalignment, and lock the insert into the connector.
Each of the four contacts offers 3A per contact and each solder-cup contact has a bleed-hole so that air is not trapped in the contacts during the soldering process. The inner ferrule is placed between the cable braid and the outer ferrule to provide a 360º shield when it is crimped to the shielded cable. The cavity around the solder-cup contacts permits the addition of an RTV epoxy between the contacts so that no broken braid falls between them and causes a short; the termination is stronger; and the area is more water-resistant.
Unique Expertise
Reichenbach has designed and built many different custom connectors/cable assembles. It has put six twisted pair in its four-contact connector, delivered cryogenic connectors, and made cable assemblies that included its MTS04-215 plug terminated to a PTFE cable, which was terminated to an EMI/RFI-shielded IP67 small transition box terminated to three 200ºC coax cables, and then terminated to three coax connectors.
Reichenbach has also designed and built a quick-locking system with a wire-looped lanyard to keep the connectors from coming apart during high vibrations. It added bleed-holes in each solder-cup contact so that air is not trapped in the contacts during the soldering process. Plus, it adds an epoxy between solder-cup contacts to improve the quality of its cable assemblies.
What's Next?
Reichenbach is in the process of developing a multi-contact fiber optic connector/cable assembly that is far less expensive than a QPL version, can be economically discarded if beyond repair, and can be used in buildings, ships, or vehicles. Additionally, RII plans to expand its copper-wired connector versions.
Reichenbach International Inc. (RII)
2080 Stonesgate Street
Westlake Village, CA 91361-1616, USA
Phone: 805.495.7003
Fax: 805.379.4310
E-mail : [email protected]
Website: www.reichenbachintl.com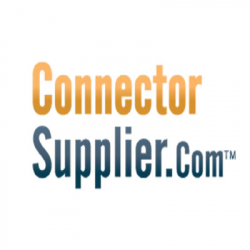 Latest posts by Connector Supplier
(see all)