Inside Connection: AVX Interconnect
Inside Connection highlights the technologies, innovations, special services, and unique products from connector suppliers like AVX Interconnect.
Headquarters: Fountain Inn, S.C., US
About the Company
The original connector company, Elco, has been around since the 1940s. Over the years, Elco was acquired a few times, ending with Kyocera in 1989, and ultimately enveloped in the broad passive component business of AVX. Throughout the years, Elco has stayed true to its roots by continuing to be an engineering-driven company that develops innovative connector solutions based on customer applications and anticipated industry needs.
[quote]As customers develop new, technology-driven products, they will require their supplier base to develop innovative product solutions that will provide them with the size, performance, or manufacturing creativity necessary to get their product to market. AVX is committed to developing multiple new connectors each year to support our customers' needs." – Tom Anderson, product manager[/quote]
Markets
AVX supports the automotive, industrial/sensor, Smart Grid/energy, LED/SSL, medical, transportation, and portable electronics markets.
Product Offering
Today, AVX Interconnect is focused on custom automotive connectors in addition to a wide range of standard BTB and WTB connectors for the broad industrial, smart energy, LED, medical, transportation, and portable electronics markets. Core to our connectors' performance are proven industry-leading contact technologies, which are then matched with progressive manufacturing processes and broad component integration (mechatronics).
Legacy Product
 All of AVX's legacy products are driven from three basic contact technologies, two of which were first patented by Elco: eye-of-the-needle compliant pin, one-piece BTB compression, and industrial-grade insulation displacement connectors (IDC).
Marquis Product
 In the automotive market, AVX is best known for its industry-proven compliant pin technology. In other markets, it is the leader in "naked connectors," or single-contact technologies that provide the full functionality of a connector without the insulator, which offer significantly smaller packaging, lower costs, and creative packaging solutions.
Special Services
AVX's entire strategy for new product development is based on customer interaction and requirements. The simple fact that its customers have to search for a connector solution that is different from the existing supply base is what drives its new designs. Every year, AVX tools a number of unique, application-specific connectors that are made available via the broad AVX distribution channel.
Notable Achievements
AVX pioneered "naked connector" technology and obtained full UL approvals for it. The company is primarily known as a supplier of unique, application-specific products.
What's Next?
AVX will continue the proliferation of its industrial WTW and WTB connector offerings with a focus on the continued cost reduction of connector designs through innovative design and miniaturization.
[quote]Technology in all industries continues to be influenced by a desire to reduce cost and footprint for product designs. AVX uses our long history of customized design to offer new and inventive ways to balance technical requirements and cost effectiveness. Working with engineers, AVX aims to establish new ways to provide solutions that cannot already be found in the market."[/quote]
AVX Interconnects
One AVX Boulevard, Fountain Inn, S.C. 29644
+1.864.967.2150
www.avx.com
[email protected]
Twitter: https://twitter.com/AVXCorp
Facebook: https://www.facebook.com/avxcorporation
LinkedIn: https://www.linkedin.com/company/avx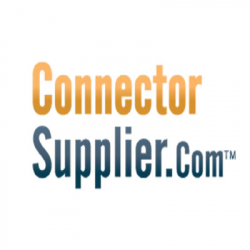 Latest posts by Connector Supplier
(see all)