September 2020 New Connectivity Products II
Summary coverage of new-to-market connectivity products, including interconnects, wire and cable, cable assemblies, materials, accessories, tools, development kits, and connector-adjacent technologies, such as sensors and antennas.
September 2020 New Connectivity Products II
September 2020 New Connectivity Products II > Interconnects, etc.
AVX Corporation extended its well-proven range of board-to-board battery connectors with the addition of the new 9155-250 Series, which — like the rest of the 9155 family — delivers high-reliability electrical and mechanical connectivity in harsh, high-temperature medical, industrial, networking, and consumer electronics applications for up to 5,000 mating cycles. The new 9155-250 Series battery connectors have 3.6mm-high halogen-free, high-temperature, UL94 V-0 nylon insulators, 4.5mm nominal working heights, two to five gold-plated beryllium copper contacts rated at a full 3A each on a 2.5mm pitch, RoHS-compliant, pure-tin-over-nickel PCB tails, and large SMT mounting areas for positive mechanical attachment. They are also end-to-end stackable for broad configuration and application suitability and packaged on tape and reel for automated processing. Ideal applications for the series include a wide range of handheld and portable devices that require docking or cradle charging, such as medical monitoring equipment, disposable cartridges and industrial programming modules, as well as internet appliances that require battery backup and point-of-sale terminals. The new 9155-250 Series battery connectors are rated for 3A per contact, 125VAC, and 5,000-cycle durability in operating temperatures extending from -40°C to +125°C. Standard lead-time for the series is nine weeks.
Mill-Max announced the development of new small-scale, high-current, spring-loaded pins ideal for use in dock charging applications and for directly delivering power via cable or board-to-board interconnects, especially in compact, low-profile, and densely packaged designs. These new miniature spring-pin products are available with surface-mount, through-hole, and solder cup terminations and have a current carrying capacity of 6A at 30°C temperature rise. Surface-mount and through-hole versions have an above-board height of just 0.204" (5.2mm), the solder cup version has a total length of 0.374" (9.5 mm), and all three have a maximum diameter of 0.083" (2.1mm). The new miniature, high-current spring-pins are also constructed to have more mass and greater contact surface area between the components, as these design features result in lower overall bulk resistance and more efficient heat dissipation and electrical conductivity while ensuring smooth operation throughout the stroke of the pin. Other attributes include gold plating on all components, a cycle life rating of 1,000,000 at half stroke, maximum contact resistance of 20mΩ, and 60g of spring force at mid stroke (0.0275" or 0.7mm).
Radiall's new microminiature SMPM-LOCK connector was developed in response to customer demands for smaller connectors that provide reliable security and performance. It is more than 40% shorter in length than the SMP-LOCK, features a robust, user-friendly locking mechanism that dramatically increases the retention force of the interface to secure connections and prevent accidental disconnection, ruggedly resists shock and vibration per MIL-STD-202G, and supports frequencies up to 65GHz. The new SMPM-LOCK connector is also available in a right-angle plug version that offers even greater space savings and with optional IP67 sealing and EMI shielding rated for up to 80dB at 40GHz. Rated operating temperatures extend from -65°C to +165°C.
Hirose's new CX90B Series top-mount USB 2.0 Type-C connector packs 16 contacts in a small-footprint form factor to provide a more economical solution for power charging applications in portable electronic devices. The new CX90B supports up to 5A and 480Mb/s, ruggedly resists shock and vibration, and is ideal for use in a range of applications including control systems, drones, medical devices, smart meters, point-of-sale equipment, and imaging equipment. Like the rest of the CX connector family, the new CX90B also has a symmetrical mating design that allows for reversible plug insertion and built-in guideposts that ensure precise connector positioning and orientation on the PCB. It also has improved peeling strength via six through-hole mounting posts and, when mated with a Hirose plug, produces a unique tactile and audible click to confirm correct engagement and prevent incomplete insertion.
Bel Magnetic Solutions introduced a new line of Marvell-compatible 10GBASE-T MagJack ICMs. Ideal for customers looking to upgrade their Marvell 10GBASE-T Ethernet PHYs for maximum speed over twisted-pair copper cables, the new ICMs support speeds up to 10 times faster than standard Gigabit Ethernet technology and are backward compatible with existing Ethernet networks. In addition, industry-standard footprints and pinouts allow drop-in replacements for 1GBASE-T products, with no PCB changes needed. Ideal applications include next-generation 5G cellular applications, 5G small-cell radio devices, high-speed PCIe network interface cards, high-end servers, storage area networks, cloud computing, and low-density, non-PoE 10GBASE-T Ethernet switches. The new Marvell-compatible 10GBASE-T MagJack ICMs are now in stock at Digi-Key, Mouser, Newark, and Farnell.
TE Connectivity introduced a new end-to-end portfolio of 48V connectors prequalified to meet the specific application requirements of new 48V automotive systems designed to address increasing electrical power demands and comply with stricter CO2 emissions regulations. The portfolio consolidates TE's proven-reliable connectors into a single catalog, making it easier for customers to find and purchase the parts they need. The portfolio accommodates the wire sizes nec­essary for the main powertrain and high-power-side aggregates, has a pin pitch that provides the necessary clearance and creepage distance per DIN 60664-1, and includes sealing and locking safeguards to prevent accidental unmating and meet automotive specifications for robustness.
Greaves developed a revolutionary hybrid mechanical/compression connector that combines the convenience of mechanical installation with the reliability of conventional compression connectors. The new SNAP! connectors are installed with a common wrench, eliminating the need for bulky and expensive hydraulic tools and making it easier to work in confined spaces, and have a nut that snaps off at a pre-set torque, leaving a heavy sleeve that compresses the body onto the cable. They also have window slots that allow technicians or inspectors to visually verify correct wire insertion before beginning the compression process. The unique SNAP! design delivers rugged and reliable performance, superior pullout strength, and solid surface contact both along its length and around its circumference for excellent conductivity.
September 2020 New Connectivity Products II > Wire, Cable, & Cable Assemblies 
Harwin expanded its highly durable, 1.27mm-pitch Archer Kontrol industrial board-to-board connector portfolio to meet cable-to-board requirements. Optimized for use in modern industrial applications including industrial drives, factory automation systems, IIoT networks, robotics, and rugged handheld equipment, the new off-the-shelf IDC cable assemblies feature ribbon cables fitted with female connectors on both ends, support data rates up to 3Gb/s, and ruggedly resist shock, vibration, high humidity, and extreme temperatures. The assemblies' IDC design offers engineers a highly flexible, low-profile solution capable of considerable bending to fit in tight spaces, and their horizontal cable exit orientation saves significant headroom above the connectors. They also support all existing contact counts in the Archer Kontrol connector family (12, 16, 20, 26, 32, 40, 50, 68, and 80) and have gold-flash-plated contact areas for greater durability, shrouded contacts to prevent mismating damage and better ensure interconnect integrity, a highly effective latching mechanism for robust cable retention, and 150mm or 300mm standard cable lengths (with custom lengths available upon request).
Cinch Connectivity Solutions released new CIN::APSE Stacking Connector Jumpers and Assemblies designed to work in conjunction with standard 25- and 51-position stacking connectors and hardware. Developed for satellite programs, CIN::APSE technology is based on compression contacts that establish multiple solderless points of contact to gold-plated PCB pads to securely maintain connections in demanding, high-reliability applications and are approved by NASA TRL 9, currently utilized in several defense platforms, and ideal for use in smart munitions, radar, satellite, and controller applications. The new CIN::APSE Jumpers are short, flexible PCBs designed to mate directly to PCB-mounted CIN::APSE stacking connectors using CIN::APSE Stacking Hardware, which maintains a planar compressive force between the jumper, the connector, and the PCB while also reducing cost and easing rework, and are now available through Digi-Key, Mouser, and Newark.
Phoenix Contact USA, a founding member of the Single Pair Ethernet System Alliance, officially launched its first Single-Pair Ethernet (SPE) connector products: new IP20 and IP67 PCB-mount device and panel-feed-through connectors and corresponding patch cables. Designed to reduce connector size, weight, and installation time in industrial Ethernet applications without sacrificing performance, as well as to help lower applied costs and future-proof networks, SPE will be a key technology as the IIoT ecosystem continues to expand and encompass smarter machines, buildings, and factories. SPE requires only two wires, rather than the four or eight wires used in traditional two-pair and four-pair Ethernet, and transmits data and power in both directions through just one twisted pair of cables using Power over Data Line (PoDL) technology. The new SPE assemblies have profiles that are 50% smaller than RJ45 connector profiles, which makes them easier to integrate into devices, can transmit up to 1Gb/s and 50W of power over up to 1,000 meters, and comply with IEC 63171-2 and -5 standards.
Rosenberger developed a number of RPC-2.92 microwave cable assemblies, precision adapters, and compact calibration kits for applications up to 43.5GHz to support test and measurement applications in future 5G networks. Its newly updated 43.5GHz product portfolio includes standard cable assemblies with RTK 125 cable or RTK 092-70 cable; in-series adapters, RPC.2-92 to RPC-1.85 adapters, RPC-2.92 to RPC-2.40 adapters, and test port adapters; and MSO (3-in-1) and MSOT (4-in-1) compact calibration kits.  
Cinch Connectivity Solutions expanded its Johnson cable assembly portfolio with the release of new BNC RG-174 cable assemblies. This expansion includes the addition of BNC-to-BNC, BNC-to-SMA, and BNC-to-SMB interfaces available in multiple lengths up to 10' and 2m. The RG-174 cables support performance to 11GHz with more flexibility, lighter weight, and lower cost than RG-316 cables and are commonly used to transfer data signals in test and measurement, RFID, LAN, WAN, and wireless applications. The new assemblies are available through Digi-Key and Mouser. 
Cosemi Technologies' new line of lengthy (5m/16ft), lightweight USB-C active copper and active optical cables provide 60W power delivery and 3A fast charging for a broad range of consumer electronics devices, including laptops, gaming platforms, and displays. They also support full 10G bidirectional data for USB 3.2 and are backward compatible to USB 2.0. In addition, the hybrid active optical cable features a proprietary optical engine that combines the control and power of a copper cable with the high-speed data transfer of fiber optics and galvanically isolates the USB 3.X high-speed signal over fiber to protect against EMI and RFI.
L-com's new line of direct-attach copper (DAC) cables provide versatile and cost-effective high-speed connectivity solutions for data center and enterprise networking applications. The new active and passive cables feature standard SFP+ and SFP28 transceivers attached to copper-based twinax cable, support data transmission speeds up to 10Gb/s or 25Gb/s, and are compatible with MSA OEM platform hardware and fully compliant with OEM equipment warranties.
September 2020 New Connectivity Products II > Sensors & Antennas
AVX Corporation released a new embedded, universal broadband, LTE/LPWA antenna (1004795) as a standard, off-the-shelf solution designed for maximum versatility. Compatible with all major worldwide wireless carriers and a variety of common communications protocols, the new antennas meet steadily increasing cross-market demand for smaller and thinner antennas with high-reliability, ultra-wideband performance capabilities and help OEMs reduce both costs and time-to-market by eliminating engineering fees and extended cycles times associated with custom solutions. The new universal broadband antennas have a small, low-profile, FR4 form factor that employs patented Isolated Magnetic Dipole technology to achieve reduced ground plane size requirements and a small keep-out area for greater design flexibility, independent tuning capabilities for application-specific performance optimization, and high performance and isolation characteristics for better connectivity and minimal interference. They also exhibit high-efficiency, high gain, and high isolation characteristics from 600–2,700MHz and, although they're ideally suited for use in applications that leverage CAT-M and Narrowband IoT (NB-IoT) communication protocols — including wearables, smart meters, medical, industrial, and IoT devices, machine-to-machine and FirstNet communications systems, point-of-sale terminals, tracking systems, and automotive electronics — they also support Sigfox, LoRa, Cellular LPWA, RPMA, and Broadband LTE (OCTA-BAND) protocols. These extremely versatile, high-performance antennas measure 36.0mm (±0.3mm) long, 9.0mm (±0.2mm) wide, and 3.2mm (±0.3mm) high, weigh 2.1g, and support low-band frequencies extending from 600–1,000MHz, high-band frequencies extending from 1,700–2,200MHz, and ultra-high-band frequencies extending from 2,500–2,700MHz. They are also RoHS compliant, available in a mirrored version (1004796) for even greater design flexibility and with optional evaluation boards for easy, efficient testing, and shipped in tape and reel packaging compatible with automated pick-and-place processing.
AVX Corporation also recently expanded its antenna portfolio with the addition of five new series of compact, low-profile, high-performance, and high-efficiency embedded on-board patch antennas optimized to satisfy demanding connectivity and miniaturization requirements in wireless applications throughout the automotive, industrial, networking, medical, consumer electronics, energy, and transportation industries. The new Ethertronics embedded on-board patch antennas  (1003468, 1004322, 1002649, 1004627, and 1004138) have small, low-profile form factors and leverage the company's patented Isolated Magnetic Dipole technology to achieve both reduced ground plane and keep-out area size requirements for greater design flexibility and higher efficiency, gain, isolation, and directivity characteristics than competing solutions from 1.5–2.4GHz for reliable connectivity with better return loss and minimal interference. The variety of standard antenna offerings helps engineers reduce design costs and hasten time-to-market by eliminating the additional design fees and extended cycle times associated with custom solutions. In addition, each patch antenna series in the range features independent tuning capabilities for application-specific performance optimization, which is especially beneficial for mobile device designs including smartphones, headsets, tablets, and media players. The range is also RoHS compliant and available with multiple feed points, optional cable connections, and adhesive and through-hole solder pin mounting options. Ideal applications include wireless electronics spanning wearables, IoT devices, gateways, and access points to point-of-sale terminals, tracking systems, telematics, digital signage, on-board diagnostics, connected vehicles, and machine-to-machine communications.
KP Performance Antennas' new ProLine 5GHz horn antennas are ideal for WISP, public safety, mining, and industrial applications and are currently available in three high-performance models that exhibit stable gains and patterns over a wide bandwidth, effectively suppress side- and back-lobes, and excel at rejecting interference. The new horn antennas feature patented quick-connect waveguide technology with tool-less installation and adjustable polarization and are compatible with KP's family of dual-port, N-type and radio-specific adapters for Cambium, Mimosa, and Ubiquiti radios. They are available in 30°, 45°, and 60° beamwidths with frequencies spanning 4.9–6.4GHz, deliver 19, 16, or 13.8dBi gain, depending on the model, and are especially well suited for filling in gaps in coverage and reducing interference in noisy environments.
September 2020 New Connectivity Products II > Connector Materials, Accessories, Tools, and Development Kits
Schleuniger recently made its tried-and-tested PowerStrip 9580 and MegaStrip 9680 automatic cut and strip machines even more precise, efficient, user-friendly, and safe. The new PowerStrip 9580 and MegaStrip 9680 have a modular machine design characterized by a high degree of production flexibility, high-precision processing capabilities, and excellent production output. The new PowerStrip 9580 is available in four basic configurations and outperforms the previous model by an average of 30%, while the new MegaSrip 9680 is offered in two basic configurations optimized for maximum production output: the M version, which has a freely programmable indexing multiblade head, and the MR version, which has an additionally rotary cutting unit for precise shield cutting. Both newly improved automatic cut and strip machines have a state-of-the-art safety concept that virtually eliminates the risk of operator injury and an exceptional processing range that supports stranded wires, shielded cables, and multiconductor cables with cross sections up to 70mm2 or 120mm2 (and even 300mm2 with the optional Boost function), respectively. Both also have powerful servomotors that ensure high feed rates and pull-off forces and are equipped with encoder monitoring, meaning that the software immediately detects if the axes are blocked or their position is lost, and rotating cutting units based on cutting-edge Schleuniger RX technology with adjustable centering jaws. In addition, both machines are available with Schleuniger's sensor-controlled SmartDetect process quality monitoring system, which enables the real-time verification of the cut and strip process, detects any contact between stripping blade and inner conductor, enables individual tolerance adjustments for each processing layer via the S.ON software, and is used for both cable ends, which is surprisingly unique within the cut and strip market segment. Their integrated, module-based S.ON software also supports parallel machine processes, is easy to master and abundantly capable, and is compatible with several different networking protocols for broad application suitability. Plus, all six basic versions are highly adaptable and can easily be equipped with additional modules and various peripherals from the Schleuniger product range or third-party suppliers for even greater functionality.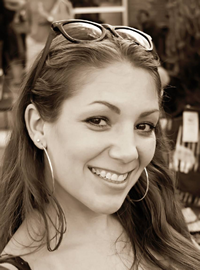 Latest posts by Christine Stieglitz
(see all)