September 2020 Connector Industry News
Summary coverage of upcoming industry events, as well as recent award, partnership, promotion, personnel, facility, distribution, standards, association, and certification news from across the connector industry.
September 2020 Connector Industry News
September 2020 Connector Industry News > Event News
TE Connectivity is hosting a wind energy webinar at 2:00pm EDT tomorrow, September 16. The webinar will teach attendees how to improve and protect connectivity components and systems in wind farm equipment while reducing total cost of ownership and improving reliability. Registration is still open. A TE Connectivity Tech Talk about terminals and splices for industrial automation is also scheduled for 11:30am EDT Thursday, September 24, and a recent webinar, "Solutions for Machine Applications: Engineer Smarter, More Productive Machinery" is now available on demand.
Phoenix Contact is hosting two Protect Your Data Signals webinars this Thursday, September 17. The first webinar, "Secure Data on PCBs," will address internal board-to-board data connectivity in industrial environments, the challenges design engineers may encounter, the benefits of THR components over wave soldered components, and how making a switch to THR could be beneficial under the right circumstances. The second webinar, "Secure Data in the Field," will address what constitutes a harsh environment and how to protect data communication signals within them, provide examples of industrial data connectivity, explain some key differences between copper and fiber optic communication types, and close with a brief introduction of single-pair Ethernet (SPE).
The HARTING Experts Camp Webinar Series continues to deliver fresh industry insights and product expertise. Upcoming webinars include a back-by-popular-demand repeat of its "IX Industrial – Mastering the Challenges of Miniaturization" at 12pm EDT this Thursday, September 17, and "Trainline Solutions for Power and Data: Interconnect and Cable Options" at 12pm EDT next Thursday, September 24. More than a dozen recent webinars are also available on-demand.
In addition, HARTING is launching a new HARTING Experts Camp for autumn, this time with a focus on Connectivity Technologies. The new Experts Camp will launch with a web seminar and live expert panel at 10:00am CEST on Tuesday, September 22, for EMEA and Asian attendees and at 6:00pm CEST on Wednesday, September 23, for North American attendees. Topics include advanced connectivity, especially in terms of highly flexible, modular systems, and single-pair Ethernet, which provides continuous communication and power supply in real time, without any media discontinuity, from the cloud to components. 
The Single-Pair Ethernet (SPE) System Alliance is hosting a virtual SPE Technology Days 2020 event September 22 and 23. The international event will foster a knowledge exchange between experts in different industries and technology sectors, as well as provide participants with a chance to speak to specialists, and will also include a keynote, panel discussions, and an exhibition. Alliance partners including Phoenix Contact, Rosenberger, Weidmüller, Dätwyler, Fluke Networks, Kyland, Microchip, Prysmian Group, R&M, Sick, and Telegärtner will participate in presentations, share their unique perspectives about the many possibilities of this future-proof communication standard for both IIoT and other areas of application, and explain the relevance of components like connectors, cables, sensors, switches, and semiconductors. Registration is open and the conference agenda is available for download. The program for SPE Technology Days 2020 will take place at different times on both days to accommodate participants in various time zones and will also be available on-demand until October 2, 2020, for those who preregister.
DesignCon in hosting a five-part Back-to-School webinar series Monday, September 28, through Friday, October 2. The five sessions will be presented by expert engineers from the electronic chip, board, and system industries and will walk attendees through several use cases, illustrate how to use various tools to solve a range of design problems, and explain why some design looks good on paper but fails once implemented. Attendees will also receive updates about DesignCon 2021, in addition to a discount code for the upcoming in-person conference. Webinar registration is now open and topics include A Beginner's Guide to RF and Microwave PCB Design; Open-Source Software Tools for Signal Integrity; The Hidden Challenges in 112Gb Channel Design and Modeling; Current Distribution, Resistance, and Inductance in Power Connectors; and PCB Material Characterization with One Measurement.
The IPC E-Textiles 2020 Virtual Summit will be held October 1 and 2 and will offer a host of educational workshops and interactive panel discussions designed for companies actively involved in e-textiles development, such as EMS and OEM companies, as well as product innovators and materials suppliers investigating how to apply e-textiles technologies to future products.
The IWCS 2020 International Cable & Connectivity Symposium has been reimagined as a robust virtual event to reach attendees worldwide. The IWCS 2020 Virtual event will follow the same outline of the in-person conference and provide a strong program with 111 peer-reviewed technical papers, 20 new product presentations, 17 technical sessions, four professional development core courses, three executive session presentations, two supplier exhibition days, an executive session panel discussion, and a plenary keynote presentation. To accommodate attendees the world over, the conference will run Monday through Friday, October 12–16, and October 19–23, from 8:00am to 1:00pm EDT and registration is available now through IWCS.org. All presentations and supplier exhibition booths will also be available on-demand through November 27.
electronica 2020 will be held digitally, Tuesday, November 10, through Friday, November 13, due to increasingly stringent travel restrictions both in Europe and abroad. The virtual format will still provide the global electronics industry with a conference and exhibition focused on topics including automotive, embedded systems, IIoT, 5G, medical electronics, and smart energy technologies.
Arrow Electronics recently hosted a three-part webinar series, "Interconnect and Sensing Solutions in Medical IoT and Healthcare Applications," now available on-demand, in which experts from Amphenol RF, Amphenol Sensors, and Amphenol ICC discussed leading-edge medical sensor technology for today's patient monitoring and critical-care applications, I /O, sealed interfaces, flex assemblies, internal board-to-board and cable assemblies, and RF interconnects for IoT healthcare applications.
Weidmuller's webinar series is still going strong. Upcoming webinars address smart cabinet building, maintenance and increased availability, surge protection, and electronic load monitoring, and recent webinars now available on-demand address topics including industrial IoT, flexible automation platforms, terminal solutions for shielding and power distribution, food and beverage marking, crimping ferrules, leveraging the various capabilities of Weidmuller's online configurator, and wire processing tools and software.
September 2020 Connector Industry News > Award News
Mouser Electronics announced the 2020 winners of its annual Mouser Best-in-Class Awards. Winners are selected based on performance in five main categories: strategically partnering with the Mouser team, promoting product lines and working together on new product launches, finding creative solutions to grow market share mutually for both companies, maximizing Mouser's unique value proposition within their own businesses, and championing Mouser within their organizations. 2020 Mouser Best-in-Class Award winners include: Tim Fredricks, Advantech; Annette Tyler, Amphenol; Sumit Awasthi, Analog Devices; Mary Benetti-Condon, Bel Fuse Inc.; Diane Laegeler, Digi; Hailey Kamen, Henkel; Markus Rick, Infineon Technologies; Ivy Spidale, Littelfuse; Fred Bell, Molex; Todd Oelerich, Nichicon; Bob Johnson, NXP Semiconductors; Tammy Stine, TE Connectivity; and Joe Haukos, Würth Elektronik.
Mouser Electronics' Engineering Big Ideas video series received the Gold Award for Campaign of the Year in the Business-to-Business category from Ad Age magazine, and both Mouser and Proof Advertising received a Small Agency Award for the series. The Engineering Big Ideas series, part of Mouser's popular Empowering Innovation Together program hosted by late celebrity engineer Grant Imahara, has addressed IoT, smart city, and robotics technologies by sharing insights from innovators at companies including Nikola Motor Company and Arduino enhanced by Imahara's charismatic personality and technical expertise. The Engineering Big Ideas series also recently received top honors from the Telly Awards, the world's premier honor for video and television content across multiple industries, and the Communicator Awards, which reward excellence in creative achievement for communication professionals. The series won one Gold Telly Award and two Silver Telly Awards, as well as two Gold Awards of Excellence from the Communicator Awards.
September 2020 Connector Industry News > Partnership, Publication, & Personnel News
TTI, Inc. announced Gia Hayes as the new Vice President of TTI's Military and Aerospace Segment. Hayes has more than 20 years' experience in the electronics industry and has held leadership positions in sales management, business development, operations, supply chain, and strategic planning/quoting at Electro Enterprises and Wesco Aircraft.
Mouser Electronics and Molex collaborated to create a new resource site devoted to connected solutions for the automotive industry. The new site provides a single resource for the products, technical information, and in-depth articles necessary to develop connectivity solutions for increasingly complex, software-defined automotive technologies.
September 2020 Connector Industry News
AVX Corporation's AVX/Ethertronics Korea team has completed the development and mass production of the first ultra-wideband (UWB) antenna solutions to be integrated into Samsung Electronics products. Featured in the new Galaxy Note20 Series, which consists of new 6.7" Galaxy Note20 5G, 6.9" Galaxy Note20 Ultra 5G, and Galaxy Z Fold2 smartphones and was recently unveiled at the Samsung Galaxy Unpacked virtual event, the new high-performance UWB antennas are the result of a strategic partnership and collaboration with Samsung and enable faster, more effective and efficient communication between devices. Manufactured using a flexible printed circuit (FPC) laminate with low-permittivity (low-DK/DF) materials, the new UWB antennas require very little power to transmit large amounts of data at up to 8Mbit per second over ultra-wideband frequencies of 6.2GHz–6.7GHz and 7.7GHz–8.2GHz at close-range distances up to 10m. The efficient new UMB antennas also accurately detect other IoT devices within 30cm, providing Galaxy Note20 and Galaxy Z Fold2 users with faster, more efficient and secure communication. In addition, Ethertronics Korea designed, developed, and completed the mass production release of the main communication band antennas — including LTE, GPS, and Wi-Fi antennas — for the Galaxy Note20, Galaxy Z Fold2, and Galaxy Buds Live products.
The HARTING Technology Group recently celebrated its 75th anniversary with a festive ceremony attended by the former German Presidents Dr. Joachim Gauck and Christian Wulff. Gauck extended his congratulations on the anniversary and delivered a humorous but also pensive speech in which he honoured the achievements of the company that was founded by Wilhelm and Marie Harting in 1945 in Minden and is now managed by the second and third generations in Espelkamp.
Dawson Shanahan's latest blog posts address the benefits of cold forming vs. CNC machining processes for high-volume production, citing potential cost savings, waste reduction, and improved speed and precision, and share Joint Managing Director Les Reeves' personal message to customers about how the company is handling the COVID-19 pandemic.
LEMO recently published a new "High to Specify High-Voltage Connectors" white paper and Northwire, a LEMO Group Company, recently published a new Illumicable Cable brochure.
The latest PEI-Genesis blogs explore Micro-D connectors for extreme environments and introduce customers to Field Application Engineer Sriram Nandakumar.
Siemon Interconnect Solutions published new application guides about distributed antenna systems, solutions for today's high-speed, Wi-Fi 5 and 6, wireless applications, and solutions for today's audio/visual deployments. Siemon also published a new article about how to protect critical connections in harsh environments and is featured in Leading Edge Design Group's recent Smart Building Virtual Roundtable video.
Phoenix Contact published a new blog post about Single-Pair Ethernet and why it will transform the industrial data landscape, a new brochure and catalog about device connectors for energy storage applications, and a new video about its FINEPITCH board-to-board connectors.
Samtec published a new "Making Sense of High Speed" article in Allied Electronics & Automation's DesignSpark Community.
The Audi Sport ABT Schaeffler racing team, which has been supported by technology partner Würth Elektronik since the beginning of Formula E, recently ended a season that was made more difficult by the pandemic. But the two companies are already looking forward to the coming season and the new FE07 racecar, which will feature a new powertrain, is already being developed at full speed.
Weidmuller published a new single-pair Ethernet white paper.
HARTING announced Dr. Kurt D. Bettenhausen as its New Technologies and Development Board Member. Bettenhausen studied electrical engineering at the Technical University of Darmstadt, has held the position of Chief Technology Officer and Chief Digital Officer at Schunk GmbH & Co KG, which specializes in clamping technology and gripping systems, and is active in numerous industry committees. He is chairman of the VDI Digital Transformation committee, member of the board of the VDI/VDE Society for Measurement and Automation Technology, and member of the advisory board for the trade media journal Automatisierungstechnische Praxis.
Sensata Technologies appointed Russ Stebbins as General Manager of its Global Aftermarket Business Unit. ­­­­Stebbins has more than 25 years of experience in the automotive industry and, over the past decade, has held aftermarket leadership positions with well-known brands including TRW, Lumileds, and Akebono Brake Corporation. He is also a current board member of the Automotive Sales Council and is expected to play a critical role in supporting Sensata's continual growth strategy and driving its leadership position in the automotive aftermarket.
Chandler Industries recently acquired Sunrise Precision Machine, which is located in Lindstrom, Minnesota. The facility is already ISO certified and ITAR compliant and will now operate as Chandler Industries – Lindstrom Division. The addition of the new Lindstrom Division provides Chandler with new strategic capabilities for machining high-quality, miniature, and micro-sized electronic connector-related components and assemblies employed in aerospace, defense, and medical applications.
ProLabs launched a new podcast series. In episode one, which runs just shy of 20 minutes, ProLabs' Chief Strategy Officer Jon Eiken and Global Product Line Manager Ray Hagen discuss optimal solutions for 5G deployment.
LeddarTech, a leader in environmental sensing solutions for autonomous vehicles and advanced driver-assistance systems, announced that Cavonix Ltd. has selected its Leddar Pixell sensor technology — a 2020 CES Innovation Award nominee — for its autonomous shuttles and off-road trucking customers.
ECIA CEO David Loftus recently hosted Women in Electronics' (WE) co-founder Monica Highfill on The Channel Channel podcast. The two discussed what mentoring is all about, and specifically WE's mentoring program, which Highfill, who is also Vice President of Sales, Americas at KEMET, spearheaded.
IMS Connector Systems has recently partnered with QDC Team and HLC Ltd. to further expand its representation and sales network throughout the United States. QDC Team's professional sales staff covers Nebraska, Kansas, Missouri, Iowa, and Arkansas, while HLC's serves industrial, communications, and automotive customers in Illinois and Wisconsin.
September 2020 Connector Industry News > Facility News
Rosenberger recently installed a 3,000-module photovoltaic system at its headquarters in Germany. The zero-feed-in system will supply the company with approximately 800,00kWh of solar power annually, save nearly 470 metric tons of CO2 per year, and decrease its lead, nitrogen oxide, and mercury emissions.
Smiths Interconnect's manufacturing site in Deggendorf, Germany, has been certified to the European Rail Industry's International Railway Industry Standard (IRIS), which complements the internationally recognized ISO-9001 quality standard introducing rail-specific requirements. The site was previously registered under the ISO/TS 22163:2017, IRIS v3 certification according to the rules defined by the European Rail Industry, which is also known as UNIFE, and proudly joins the other Smiths Interconnect sites in France and Tunisia that have also achieved IRIS certification — the most stringent of the ISO standards in place at Smiths Interconnect sites. The IRIS certification process involves a thorough review of an organization's operating policies and procedures to ensure that they meet the minimum requirements defined by UNIFE, and compliance is monitored through periodic audits of the manufacturing site. The certification of Smiths' German site was achieved after a deep evaluation of the production process for its REP Series quick-mating, plastic, rectangular, multipole connectors, which are designed for use in a wide range of rail applications — including sensors, brakes, lighting, air conditioning, and communications systems — and to meet the main European railway standards, complying for instance with fire and smoke standards including NF F 61-032, EN 45545-2, and EN ISO 11925-2, as well as French National Railway Company (SNCF) standards.
NAI consolidated its existing Industrial Center of Excellence and Fiber Center of Excellence into a single, combined Solutions Center in Hermosillo, Mexico. The consolidation provides the engineers at both R&D facilities with access to the various test and validation equipment needed for their respective operations and customers with a comprehensive source for custom interconnect design and development. NAI also opened a new Customer Support Solutions Center in Penang, Malaysia. Designed to provide quick-response design and engineering support to NAI's customer base in the Southeast Asia region, the new facility will be staffed by application engineers and equipped with the tools necessary to provide crimping, light harness assembly and testing, quick-turn prototypes, and tooling.
Yamaichi Electronics Group recently celebrating the opening of its second European production site. The new facility is also located in Frankfurt, Germany, just a 15-minute walk from the original, and features more than 7,000 square meters of space well equipped with highly automated Industry 4.0 technology. The new facility will support small, medium, and large production runs of cable assemblies, molded M12 circular connectors, metallic push-pull connectors, RJ45 and USB connectors for harsh environment, Ethernet connectors, flexible flat cables, test adapters for semiconductor devices, and turned spring contact probes, as well as module assembly, and is certified to ISO 9001 and ISO 14.001.
September 2020 Connector Industry News > Distribution News
Mouser Electronics launched its new Customer Resource Center, which allows customers to leverage Mouser's online purchasing services and productivity tools — including its FORTE intelligent BOM tool and Price and Availability Assistant — via a central hub that contains everything customers could need to optimize the purchasing process. Customers can now simply click the name of a desired tool to view or request what they'll need, and can also view and track orders, request data sheets and technical support, and create a My Mouser account for even easier online ordering.
September 2020 Connector Industry News
Mouser also recently launched more than 383 new products ready for same-day shipment. New products include off-the-shelf LTE and 5G antennas from Molex for fast and easy integration into 2G, 3G, 4G, and 5G modules and devices, including security, surveillance, home automation, and entertainment systems, IoT and telecommunications networks, and utilities; TE Connectivity's Power Versa-Lock 5.0 Rectangular Power Connectors for wire-to-wire applications in white goods; and Amphenol i2s IPS and IPT Heavy-Duty Pressure Sensors for high-vibration harsh environments. Mouser is also now stocking HARTING's T1 Industrial single-pair Ethernet (SPE) products, which provide barrier-free and power-over-data-line (PoDL) connectivity in industrial and communications applications and were selected by the IEC as the standardized SPE mating face.
TTI, Inc. is now stocking TE Connectivity's complete line of hybrid and electric mobility solutions, including connectors, relays, harnesses, contactors, and disconnects, as well as its BATTU Dual-Wall Heat-Shrink Tubing for harsh environments. Other recent additions to its extensive portfolio of connectivity components include Phoenix Contact's RJ45 Industrial Series for 10Gb/s Industrial Ethernet applications and Molex's 2.4GHz and 5GHz ceramic and MID chip antennas for connected home, commercial vehicle and infrastructure networking applications, 2.00mm I/O connectors for industrial automation applications, and HDMI Type-A connectors for consumer, industrial, and medical applications.
September 2020 Connector Industry News
Heilind Electronics expanded its portfolio of wireless solutions with off-the-shelf LTE/5G cellular antennas from Molex. The external, hinged antennas offer design flexibility for broad suitability in IoT, automotive, consumer electronics, and medical devices and provide excellent coverage and reliability with high efficiency and peak gain.
September 2020 Connector Industry News
Sager Electronics is now stocking Phoenix Contact's single- and multi-port Industrial RJ45 Jacks and Plugs, which are available in THR and SMD configurations with LED indicators, support data rates up to 10Gb/s, reliably withstand shock and vibration, protect against EMI, and are ideal for use in Industrial Ethernet applications.
Mouser further extended its industry-leading line card by adding more than 45 new manufacturers to-date in 2020 . Mouser now offers products from nearly 850 manufacturer partners, including Mini-Circuits, a leading supplier of RF, microwave, and millimeter-wave components and systems; Kontron, a leading global provider of IoT and Embedded Computing Technology and a Premier Member of the Intel Internet of Things Solutions Alliance; Amphenol i2s, a leader in intelligent sensor solutions for almost 20 years; and Fractus Antennas, designers and manufacturers of miniature, off-the-shelf antennas for IoT, mobile connectivity, and short-range wireless devices.
PEI-Genesis is now stocking TE Connectivity's DEUTSCH 369 Series BACC63 connectors, which have a compact, lightweight, fully sealed, and cost-effective composite design, deliver high-reliability performance, and are approved to Boeing BACC63 specifications and ideal for aerospace applications, and especially commercial aircraft cabin systems.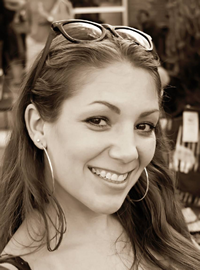 Latest posts by Christine Stieglitz
(see all)