Ethernet Connector Products
This week's Product Roundup highlights Ethernet connector products from leading suppliers.
Ethernet Connector Products
ERNI'
s proven ModJack family offers 220 ruggedized, high-performance, modular jack solutions with integrated filter components for telecom, datacom, automation, instrumentation, and medical applications, including Industry 4.0 infrastructure, networking and control systems, Ethernet networks, industrial switches, and human-machine interfaces. ModJack Series connectors facilitate fast, reliable connections, support high-bandwidth transmission in the gigabit range, are PoE-compatible, and comply with all relevant Ethernet standards and current IPC standards. They are available in RJ11 and RJ45 sizes with straight/vertical and right-angle orientations, integrated LED indicators, shielding mechanisms to maintain high signal quality, and through-hole or SMT terminations compatible with wave, manual, and reflow soldering processes. The series also offers modular jacks with integrated transmitters to save critical PCB space.
METZ CONNECT
's C6A Modul 180° Jack is a modular, RJ45 Ethernet connector for Cat 6A termination that supports the migration to 25G systems without the need for special tools. The jack has a solid, one-piece, reusable, zinc diecast housing, a 180° cable feed, and strain relief that snaps directly onto the stuffer cap, which contains intelligent cable management mechanisms, is well-suited for heavily twisted cables, and has conductor assignments to T568A and T568B directly printed on it. Ideal for 10GbE (IEEE 802.3an), remote powering (PoE, PoE+, UPoE, and 4PPoE), and HDBaseT applications, the jack has a snap-in mounting mechanism that doesn't require any special tools and has gold-plated spring steel insulation displacement contacts (IDCs) that make it quick and easy to install 26/1–22/1AWG solid wire and 26/7–22/7AWG stranded wire and establish secure, high-reliability connections. It is rated for a maximum of 1A, 50V, 20mΩ contact resistance, 200mΩ through resistance, and 1,000VDC dielectric conductor-to-conductor strength (secondary), and a minimum of 500MΩ insulation resistance, is available with optional dust protection cover accessories, and is certified to GHMT-PVP, RoHS and CE compliant, and UL listed.
Phoenix Contact'
s Assembled M8 Data Cables With D-Coding provide reliable data transmission through symmetrically arranged contacts in Ethernet and PROFINET applications and have a small form factor that reduces installation space requirements by up to 30% compared to M12 solutions. The M8 cable assemblies also have a 360° shielding sleeve that provides extremely robust and vibration-resistant EMI protection suitable for use in harsh environments and can be made with railway-approved materials selections for use in applications including onboard information, entertainment, and security systems. The assemblies are standardized in accordance with IEC 61076-2-114, support 100Mb/s Cat 5 performance and PoE devices up to 4A at a maximum of 60V, and offer IP65 and IP67 protection.
Stewart Connector
recently expanded it SealJack™ family of harsh-environment Ethernet connectors with the addition of a new right-angle USB 2.0 connector. Designed for use in IoT applications that require higher reliability and functionality than in-office Ethernet applications, the new USB connector has a compact, lightweight, and uniquely sealed design that provides IP67 protection, can transmit 480Mb/s, and allows for front-panel mounting with blind-mating screw pockets. It also has 30μin of gold on the contacts and is molded in high-temperature plastic. Other Ethernet connector products in the SealJack family include S-RJFTV Series RJ45 D38999 connectors, which feature EMI protection, IP68 sealing, and 500-cycle durability, deliver data transmission speeds up to 1G Base-T Ethernet and high-performance connectivity up to 100MHz in military, railway, oil and gas, and renewable energy applications, and are available in the industry's smallest shell sizes, 17 and 19; the Cable Applied Series, which can be customized with IP67 and RJ45 ends using CAT 5e or CAT 6 shielded or unshielded cable in a variety of lengths and deliver consistent, reliable cable connections capable of withstanding a range of environmental hazards; IP67-rated RJ45-to-RJ45 couplers, which are available in Cat 5e and 6 UTP versions, are intermateable with SealJack Cable Applied Series RJ45 plug kits and cable assemblies, and are especially well suited for use in IoT applications; and vertical RJ45 connectors, which have a compact, lightweight design with IP67 sealing, transmit 10/100 Base-T through 10G Base-T Ethernet, support front and rear panel mounting, and provide high-reliability connectivity in harsh-environment IoT applications.
Smiths Interconnect
's next-generation split-pair quadrax contacts provide robust, high-speed performance compatible with existing qualified rugged D-Sub connectors. Although existing twinax contacts can support data rates above 10Gb/s, this performance is typically achieved at the cost of signal density in the architecture. The Smiths solution isolates the individual pairs within the quadrax format in existing, space-qualified interconnect systems, and the resulting isolated pair contact supports high-density data rates exceeding 10Gb/s. The new Rugged D-Sub connectors with split-pair quadrax contacts support all mechanical and environmental performance parameters with enhanced electrical signal integrity and meet the high-speed application requirements of the space and mil/aero markets, including the ability to reliably transmit and receive 10Gb/s and beyond with a stable characteristic impedance of 100Ω and compliance with all MIL-STD-202 requirements for shock and vibration.
Amphenol ICC
's Stacked RJ Magnetic (RJMC Series) connectors offer a wide variety of fully RoHS-compliant combination RJ45/USB solutions that support 100Base-T, 1G, 2.5G, 5G, and 10G Ethernet PHYs in telecom, datacom, industrial, instrumentation, and medical applications. The series has a stacked configuration that provides critical PCB space savings, DIP-type leads that support easy PCB assembly, and integrated magnetics for DC isolation. It is compatible with Power over Ethernet (PoE) technology, meets a wide range of cable performance requirements up to Cat 6a, and complies with the IEEE803.3ab specification, and offers options including LED indicators, shielding, enhanced EMI protection, surge protection, gold plating in the contact area, and tab-up and tab-down orientations. Standard rated operating temperatures extend from 0°C to 75°C and extended rated operating temperatures span -40°C to 85°C.
PEI-Genesis
stocks Sure-Seal® IP67 RJ45 Composite Connectors, which provide high-reliability, waterproof, and contamination-resistant interconnect solutions ideal for use in harsh-environment applications including industrial automation, communications, marine, energy, robotics, medical, and transportation equipment. The series features a robust construction made with nylon body materials, gold-plated copper alloy contacts, and a unique, foolproof gasket design that prevents overtightening, and is available in several panel-mount receptacle styles, including PC-tail, flying lead, coupler, and field-termination,and as complete Cat 5e Ethernet cable assembles in both standard and custom lengths. It also meets TIA/EIA-568 Cat 5e requirements and is RoHS compliant. The connectors are rated for operating temperatures extending from -40°C to +85°C and the wire leads are rated for operating temperatures extending from -20°C to 80°C.
AirBorn
's Series 360® circular interconnect system is small, lightweight, watertight, extremely rugged and reliable, and easy to clean, and offers Cat 5 Ethernet capabilities with 1Gb and 10Gb versions to suit various application applications. Designed as a smaller, lighter alternative to ubiquitous 38999 connectors, the series has a sleek geometry that enables easy I/O cable connectivity in a wide range of harsh-environment military and defense applications, including communications systems, navigation modules, soldier control units, radar, avionics equipment, embedded computers, GPS antennas, handheld devices, rugged computers, night-vision equipment, unmanned systems, and land vehicles. The series offers excellent EMI shielding, a push-pull locking mechanism, Quick-DeMate® functionality, optimized mechanical and color keying, IP68 and IP69 protection, and robust resistance against shock and vibration. Configurations include board- and panel-mount connectors, cable assemblies, and flex-circuit assemblies with 3–55 contacts, solder cup and plated-through-hole terminations, and ruggedized plastic and metal shells, as well as Quick-Clean® and high-speed versions up to 10Gb/s.
Amphenol Pcd
's Pegasus Series circular connectors provide small, lightweight, and low-cost solutions for space- and weight-constrained harsh-environment applications that require protection from ambient or emitted noise, including: intelligent peripheral devices employed in modern aircraft, aviation and vehicle actuators, avionics sensors, UAV control systems, missile guidance and control systems, and USB, CAT 5a and Cat 6e, VGA, and video links for both cabin and in-seat communications systems. Variants with mil-spec size 22 contacts also provide ideal solutions for airborne PoE and USB 2.0 IoT applications. The series offers excellent EMI shielding via electroless copper and nickel plating combined with a copper alloy spring finger gasket for shell-to-shell conductivity, quarter-turn bayonet-style connections for easy and efficient wire installation and maintenance, interfacial and triple-barrier seals for IP67 protection, blind-mate keying, and scoop-proof contacts. Available in a wide variety of sizes, colors, and configurations, the series exhibits high contact retention force over its operating lifecycle, between 40dB and 60dB attenuation depending on frequency, and 100Ω differential impedance, enabling wide eye diagram openings with low jitter content and insertion and return loss performance suitable for I00Base-TX (IEEE 802.3bw), 1000Base-T (IEEE 802.3ab), and USB2.0, as well as the emerging standards for 2.5GBaseT, 5GBaseT, and 100Mb/s BROADR-Reach.
BTC Electronics
supplies Meritec's Hercules Interconnect System, which provides durable, high-bandwidth I/O connections suitable for a wide range of military, aerospace, and other ruggedized, high-bandwidth applications not previously accommodated by industry standards. The system has a rugged, lightweight circular MIL-DTL-38999 Series III shell, is compliant with the VITA 76.0 standard, is shielded for maximum EMI/RFI protection, and supports data rates in excess of 10Gb/s per pain in addition to differential pair signaling with up to 44 low-skew pairs. It also offers 4X high-bandwidth cable with LSZH or PVC jackets and FEP-insulated 28AWG twinaxial cable with Halar® Expando® sleeving and connectors for both cable and pigtail assemblies. The system meets or exceeds USB 2.0 and 3.0, SAS, PCIe Gen2, Serial I/O, Ethernet, CX4, 10GbE, and SATA specifications and is available in a variety build options, including shell sizes, keyings, and lengths, for easy application-specific customization.
Materion
's advanced copper beryllium (CuBe) alloys offer a unique combination of strength, conductivity, hardness, and corrosion resistance, and are also non-magnetic and non-sparking, which makes them ideal for use in demanding, harsh-environment applications including undersea and marine communications components, electronic springs and connectors, computer burn-in and test sockets, automotive connectors and wiring harnesses, oil and gas downhole drilling tools, aerospace bushings, and plastic molds and tooling. Materion manufactures CuBe rod, bar, wire, tube, plate, strip, forgings, and extrusions in several distinct compositions to meet specific property requirements, and recommends CuBe wire for Ethernet connector products and cable assemblies. The benefits of CuBe alloys are many, and include improved performance, durability, and reliability over other materials. CuBe alloys offer the highest strength of all copper-based alloys (up to 1,400MPa or 200,000psi); high conductivity, which maintains the flow of electrical and thermal energy; improved miniaturization capabilities, which enables smaller connectors and components with easy formability and the ability to achieve complex shapes and deliver high repetitive cycle lives; excellent stress relaxation, which retains contact forces at elevated temperatures for high-reliability performance; and high durability, which allows the material to resist wear, corrosion, and galling better than most other copper alloys. Microelectronics made with CuBe alloys are also more energy efficient, which helps to conserve natural resources and extend product life. Materion's selection of high-connectivity CuBe alloys include Alloys 3, 10, 10X, and 310; high-strength CuBe alloys include Alloys 25, M25, 165, 190, and 290; high-connectivity and high-strength alloys include Alloys 390 and 390E; and advanced electronic connector alloys include Alloys 174 and Brush 60.
Bel Magnetic Solutions
' new dual-port, 1GBase-T, 100W, four-pair, PoE MagJack® ICM is ideal for telecommunications and networking applications including network interface cards and 5G cellular switching applications. The new, two-port ICM provides a high-power solution that transmits up to 100W of power per port over all four pairs within the Ethernet cable while maintaining the bandwidth of the Gigabit Ethernet signal, which gives users the ability to double the amount of power their products can manage over existing applications. It also has industry standard footprints and pin-outs, meets all IEEE 802.3 10/100Base-T through 1GBase-T electrical requirements, is compatible with all major 1GBase-T current-mode and voltage-mode PHYs, and is rated for operating temperatures extending from -40°C to +85°C. Additional features include LED indicators, tab-up port configurations, and EMI tabs.
Like this article? Check out our other Product Roundup, New Product News, and 2019 articles, and visit our Markets Page for the latest articles in each of seven markets.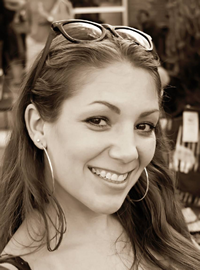 Latest posts by Christine Stieglitz
(see all)