Environmentally Sealed Connector Products
This week's Product Roundup highlights environmentally sealed connector products from leading suppliers.
Environmentally Sealed Connector Products
TT Electronics
' new Pola Power™ connectors are designed to meet the continuing demand for more power in power distribution, power, gearbox, air conditioning, super-accumulator, and battery applications in military vehicles, electric drive vehicles, rail vehicles, and green energy installations. These new single-pole power connectors are available in a wide range of easily customizable standard products with very small form factors, straight and 90° configurations, three-pin reverse bayonet 120° nut rotation coupling, low-fire-hazard thermoplastic insulators, IP67 sealing, IP2X finger-proof protection, quick-disconnect capabilities, multiple keying options, various plating materials, and optional cable assemblies. The series is rated for up to 1,000A, a minimum of 500 mating cycles, 70N contact insertion force, 0.06mΩ contact resistance, 3,600VAC/DC peak voltage, and operating temperatures extending from -55°C to +150°C, is subjected to 360° screening, and is compliant with both EN45545-2 and RoHS requirements. It is also designed for durability, reliably resisting up to 75g shocks, 5–500Hz long-endurance (30-hour) vibration testing at 10g, and up to 500 hours of salt-spray corrosion testing, depending on the plating material. Options include aluminum alloy, passivated stainless steel, and nickel aluminum bronze shells in four sizes (18, 24, 30, and 40); olive drab cadmium plating or RoHS-compliant black zinc nickel, black zinc cobalt, and green zinc cobalt plating; silver-, gold-, and nickel-plated copper alloy contacts; and crimp and threaded contact terminations.
METZ CONNECT
's M12 X-Coded to RJ45 Panel Feed-Through Adapters for electrical control cabinets have a solid refined die-cast zinc housing with a nickel finish, straight plug configurations, a tin-bronze shield, nickel-gold-plated brass contacts, IP67 sealing on the side with an M12 jack, and IP20 sealing on the side with an RJ45 jack. They are capable of 10Gb/s Cat 6A transmission per IEEE 802.3an; are rated for 0.5A, 50VAC or 60VDC, a minimum of 100MΩ insulation resistance, and operating temperatures extending from -25°C to +85°C; and are suitable for use in the railway industry. They also meet PROFINET standards, are UL listed and RoHS compliant, and are available with optional housing labeling and IP54 M12 screw plugs. environmentally sealed connector products
Smiths Interconnect
's HBB Series high-power, quick-release circular connectors combine high current handling capabilities (up to 500A) with a compact, robust, and user-friendly design to deliver exceptional performance in harsh-environment applications in the aerospace, defense, aviation, transportation, industrial, automotive, alternative energy, and oil and gas markets, including electric drives employed in defense and unmanned vehicles, avionics systems, rail transport, and industrial equipment. The series features ruggedized metal or plastic shells sealed to IP69K when mated, a polarized design made to ease assembly and enable simple maintenance and quick changeover, push-lock mating and quick-release-latch unmating for ease of use, and high-reliability Hypertac® hyperboloid contacts that produce contact resistance as low as 0.05mΩ, which helps reduce resistive losses, eases the task of thermal management, and supports better power handling in a smaller space with lower overall mass. The series is available in one-, two-, and three-pole variants rated for 300A and 500A standard, or 750A upon request, and with optional 360° EMI/RFI shielding.
Fischer Connectors
' UltiMate™ Series connectors and cable assemblies are rugged, compact, and lightweight, and are sealed to IP68/IP69 even when unmated. Designed to provide high-reliability solutions in harsh-environment applications extending across the defense, security, energy, industrial, instrumentation, automotive, and transportation markets, these circular, push-pull connectors exhibit robust resistance to shock, vibration, and corrosion, and have been tested and proven to withstand 120m submersion test for 24 hours, 1,000 hours of salt-mist spray, operating temperatures extending from -55°C to +135°C, and 10,000 mating cycles. The series also has a grounding contact ring for excellent 360° EMC shielding and extremely robust mechanical keying. Solutions are available in a wide range of configurations, including cable- and panel-mounted plugs and receptacles with brass and aluminum shells, crimp and solder contacts, and optional sealing caps and color-coded overmolding, and some variants also offer hermetic sealing. The smallest configuration in the series, the Fischer UltiMate 07, offers up to 10 contacts, high-power solutions offer up to 26A, and custom-engineered connector and cable assembly solutions are available to meet unique Tier 1 and 2 automotive supplier application demands.
Amphenol ICC
's Rugged USB 3.0 connectors provide IP67 protection in both mated and unmated conditions, meet military-performance-level shock and vibration requirements, are rated for operating temperatures extending from -55°C to +105°C, and achieve data rates up to 5Gb/s. They are available in vertical and right-angle single-port and stacked configurations, mate with standard USB 2.0 and 3.0 Type-A plugs, and are RoHS compliant, and are ideal for use in a wide range of harsh-environment telecom, datacom, consumer, industrial, instrumentation, medical, and automotive applications, including base stations, switches, routers, appliances, lighting, metering, vending machines, diagnostic equipment, and navigation systems.
Cinch Connectivity Solutions
' ModICE® Modular Connector Enclosures and SHS Harness Connectors offer a complete line of sealed connector enclosures and sealed I/O headers and harness connectors for rugged electronic control modules in extreme-environment applications including commercial and off-road vehicles and industrial equipment. The product family offers three distinctly sized enclosure models: ModICE ME, SE, and LE, each with various subseries that provide features including vented enclosures, header configurations spanning 18–60 I/Os, blank headers, and headers with integrated RF ports, ferrite filtering, or heat sinks. General specifications for the family include operating temperatures extending from -40°C to +125°C, 10A rated current at 85°C, less than 10mΩ contact resistance, greater than 1,000MΩ insulation resistance, IP67 and IP69K sealing, RoHS compliance, and rugged resistance to shock (5g for 20 pulses), salt spray (96 hours), and temperature humidity cycling (320 hours). Popular ModICE enclosures include the ModICE ME-RF, a unique enclosure header with integrated SMA connectors that enables the quick connection of antennas and other RF devices. Popular headers include the ModICE ME-MX Headers, which have an USCAR 1.50mm interface, offer easy assembly, are rated IP67 or IP69K even when unmated, provide sealed, snap-in covers for the complete line of ModICE ME Enclosures, come in multiple configurations with 12, 20, 24, 32, and 40 I/Os, are mating compatible with Molex's MX150 1.5mm connector, and are ideal for use in commercial and recreational vehicle electronics applications including CAN BUS, ISO BUS, fleet management, powertrain, chassis, and hydraulic systems.
Interstate Connecting Components (ICC), a division of Heilind Mil-Aero, stocks Glenair's comprehensive line of SuperSeal™ Ruggedized RJ45 and USB Connectors, which provide superior sealing protection in both mated (IP68) and unmated (IP67) conditions, robust resistance to shock, vibration, and operating temperatures extending from -40°C to +120°C, and high durability for extended lifecycles in a wide range of demanding, harsh-environment applications extending from military ground vehicles to in-flight entertainment (IFE) systems. The series is available in 38999-, 5015-, and 26482-style shells, as well as Series 801, 804, and 805 Mighty Mouse shells, with robust insert-to-shell grounding features, shielded/grounded coupler designs in both plus and receptacle connectors, and a complete range of wire, cable, and circuit board terminations, including solder cup, PC tail, removable crimp, jack-to-jack, filtered, quadrax, and MIL-STD-1560. The series is also available as complete cable assemblies and offers intermateable, one-to-one equivalent solutions with other industry-standard, field-duty, commercial data interface connectors. Optional accessories include flop lids and covers, environmental backshells and strain relief, and tools.
Amphenol SV Microwave
's SMA Female to Female Bulkhead Hermetic Adapter has a compact, stainless steel construction with ¼ – 36 threaded coupling and provides high-quality, low-reflection broadband performance from DC to 18GHz in military, aerospace, telecommunications, and instrumentation applications including base stations and process controls. The adapter is compatible with 0.047"-, 0.085"-, and 0.141"-diameter semi-rigid cables and all standard flexible cables, including double-shielded RG-316, and is also available in high-frequency versions up to 26.5GHz. It is rated for 50Ω impedance, 1,000Vrms dielectric withstanding voltage, 500 mating cycles, and operating temperatures extending from -65°C to +165°C, and is designed and tested to withstand salt-spray corrosion, vibration, shock, thermal shock, moisture, and altitude per MIL-STD-202 requirements.
PEI-Genesis
stocks Sure-Seal® IP67 M12 Connectors, which provide rugged and reliable interconnect solutions ideal for use in demanding industrial control networks that employ small sensors and are subject to harsh environmental conditions, including contamination, moisture, and vibration. Designed to prevent system downtime and costly repairs associated with damage resulting from contaminants like water and dust, the IP67-sealed M12 connector series is available in 3- to 17-pole configurations that feature robust TPU materials, gold-plated brass contacts, and screw-lock coupling mechanisms, and offer shielded cable, snap-in connections, and field-wireable PUR or PVC cable assemblies in customizable lengths.
Materion
's new gold-based solder for RoHS-compliant electronics, AuSn Plus, is especially designed to attach die and seal lids in packages that will subsequently be soldered with SAC (tin-silver-copper) alloys in lead-free circuit assembly processes. The addition of indium to traditional AuSn 80/20 raises its melting point from 278°C to 306°C, providing protection against secondary reflow, loss of hermeticity, and critical component shift during the SMT soldering process. AuSn Plus has comparable physical properties to AuSN, but with slightly higher processing temperatures (near 350°C, similar to high-lead solders) and, due to the inclusion of indium, which is substituted for some of the tin in the Au4Sn intermetallic compound, is slightly harder and less ductile than the original AuSn alloy. AuSn Plus is also a eutectic alloy, meaning that it has a single melting point or the narrowest pasty range possible — in this case, a melting point between 300°C and 309°C. The AuSn solder that is traditionally used to seal hermetic packages and attach die melts at 278°C. If it is used in packages that experience SnPb reflow temperatures, a 48°C thermal safety margin ensures that it will not inadvertently melt during the circuit assembly's soldering cycle; however, if used in packages that experience Pb-free reflow cycles, the safety margin for standard AuSn solder shrinks to only 18°C. This significantly smaller margin increases the risk of secondary reflow due to conditions that can drive up peak temperatures — including improperly profiled PCBs, uncalibrated ovens, and varying thermal densities in PCB layouts — and can cause a loss of hermeticity or shift of critical component and impair the functionality and/or reliability of the device. The new process-proven, patent-pending AuSn Plus solder alloy expands the safety margin between melting points in Pb-free reflow cycles to a robust 46°C and is now commercially available for testing and qualification.
Newark, An Avnet Company
, stocks SOURIAU's 8D Series MIL-DTL-38999 Series III / EN3645 glass-sealed hermetic connectors, which deliver high-hermeticity performance in a wide range of military and aerospace applications. The series is available with robust passivated or nickel-plated stainless steel shells in nine sizes spanning #9–25; easy-to-install square flange, easy-to-replace jam nut, compact solder-mount, and weld-mount quick receptacle styles; screw coupling according to EN3645 and MIL-DTL-38999 standards; numerous orientation/polarization options; silicone elastomer seals; 3–66 gold-plated ferrous alloy signal and power contacts in six sizes spanning # 4–22D; and solder cup or PCB terminations. It is rated for 3–60A per contact, a minimum of 45dB (Class Y) or 65dB (Class N) shielding at 10GHz, 5,000MΩ insulation resistance under 500VDC, operating temperatures extending from -65°C to 200°C, and 500 mating cycles. It is also resistant to 48 (Class N) or 500 (Class Y) hours of salt spray, fluids per MIL-DTL-38999, and short immersion in gasoline, mineral hydraulic fluid, and synthetic hydraulic fluid. Other options include special fuel tank versions designed for long-term fuel immersion and maximum operating temperatures of 105°C and 230V-qualified versions designed to help reduce overall cable weight. environmentally sealed connector products
TE Connectivity
's line of DEUTSCH connectivity solutions is especially designed for use in some of the harshest, most challenging aerospace, defense, marine, industrial, commercial transportation, autosport, motosport, and rail applications. The product portfolio is comprised of wires, connectors, contacts, accessories, and subsea power cables, and is available in several different series to satisfy an array of individual application requirements. Each series — including the DEUTSCH EMI Filtered Series, DEUTSCH Autosport Series, DEUTSCH HD30 and HDP20 Series, DEUTSCH DT Series, and DEUTSCH DRB Series — offers heavy-duty environmental sealing and provides high-reliability performance in demanding applications.
BTC Electronics
maintains a multi-million-dollar inventory of standard hermetically sealed circular connector products, including QPL and commercial equivalent connectors designed to satisfy the strict performance requirements of the defense and aerospace industries, in addition to a wide range of harsh-environment applications in the oil, geophysical, industrial, instrumentation, transportation, and medical markets. One of the more popular solutions they offer is Sealtron's D38999 Series III 9900 circular hermetic connectors, which have a stainless steel body, gold-plated contacts, a triple-lead thread for quick disconnect, a non-decoupling feature designed into the plug, and a scoop-proof design that both prevents accidental contact damage and provides grounding for the plug and receptacle prior to the engagement of the pin and socket sockets. The series exhibits excellent performance in severe environments exposed to high temperatures, humidity, vibration, shock, and EMI/RFI and — like most selections in this portfolio — is available with numerous modifications, including special shell dimensions, modified contact terminations, and specific plating finishes. QPL solutions include connectors that meet MIL-C-26482 I and II, MIL-DTL-38999 I, II, and III, MIL-C-83723 III, MIL-C-26500, and EN2997 specifications, and commercial equivalents include connectors based on MIL-C-5015 and MIL-C-81703 solutions. environmentally sealed connector products
Like this article? Check out our other Product Roundup, New Product News, and 2019 articles, and visit our Markets Page for the latest articles in each of seven markets. 

environmentally sealed connector products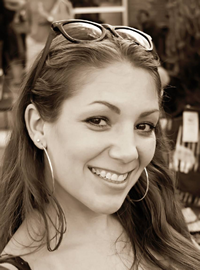 Latest posts by Christine Stieglitz
(see all)