Autoclavable Connectors Product Roundup
This week's Product Roundup highlights medical connectivity products compatible with autoclave sterilization.
Autoclavable Connectors
Smiths Interconnect's D Series Quick-Disconnect Plastic Connectors offer cost-effective, high-reliability alternatives to premium-priced autoclave-compatible connectors in medical applications including electrophysiology catheters, patient monitors, MRI machines, intervascular ultrasounds, defibrillators, infusion pumps, and laboratory equipment, and are scaled to support a wide range of device styles and sizes. The autoclavable D Series connectors feature high-strength polymer materials, enable the selective loading of up to 25 Hypertac® hyperboloid contacts to satisfy a broad range of device requirements, and are designed to withstand up to 20 autoclave cycles. The system-side panel-mount receptacles with Hypertac sockets offer durability of up to 100,000 mating cycles, while the cost-effective male-pin plug on the device-side ensures reliability with minimal expense. All D Series connectors have a D-shaped flange that makes mating orientation unmistakable, are intuitive, durable, and easy to use, and are also available as cable assemblies.
ODU offers a silicone-overmolded cable assembly solution especially designed to meet the stringent requirements and withstand the environmental and mechanical rigors of medical industry applications including endoscopy, monitoring, robotics, and dental equipment. The new flexible, high-quality connectivity solution consists of connectors, cables with matching assemblies, bend protection, and smoothly transitioned overmolding, and optional labeling and employs a unique haptic surface treatment that achieves reduced stickiness to prevent the stick-slip effect common to some cabling and ensure safe, reliable connections. The biocompatible, extraordinary hygienic assemblies exhibit rugged resistance to chemical exposure, are easy to clean, and can withstand up to 500 autoclave cycles in addition to frequent wipe-down disinfection. They are also compliant with ISO 10993-5, supplied with complete testing and documentation data, and compatible with various standard and custom ODU connector solutions, including the ODU MINI-SNAP Series' hermetically sealed receptacles, which combine high-performance data transfer capabilities with the ability to meet the demanding requirements of the ultra-high-vacuum applications in the industrial, medical, and test and measurement markets. The glass-potted receptacles achieve a tested helium leakage rate of less than 10-9mbar l/s, offer three levels of hermetic sealing: fine, high, and ultra-high vacuum, in addition to socket and pin variants, support rear-panel installation and up to 500 autoclave cycles, and are rated for 5,000 mating cycles in operating temperatures extending from -20°C to +120°C.
Fischer Connectors' Fischer Core Series Plastic connectors are designed to ensure maximum user safety and electric shock protection in medical, industrial, instrumentation, and food and pharmaceutical processing applications. The fully insulated plastic connectors are proven-safe, lightweight, completely sterilizable, corrosion-resistant, easy to use, and durable. Features include SureGrip plug bodies that support secure handling with gloved hands, color-coded plugs and receptacles that enable easy identification and prevent mismating, a push-pull locking system that prevents accidental unmating, 2–27 high-density contacts that provide high-reliability signal paths, and EMI/RFI shielding for reliable data transmission. The series is also resistant to large temperature variations and rated for up to 5,000 mating cycles. It is available in cable- and panel-mounted versions sealed up to IP68 and compatible with autoclave, Cidex, EtO, gamma radiation, Steris, and Sterrad sterilization processes, and has already been integrated into FDA-approved medical devices.
LEMO's REDEL SP self-latching, plastic, push-pull connectors feature an ergonomic grip, several color-coding and keying options, and high resistance to chemicals, shock, and sterilization processes. Ideal for use in medical, automotive, and test and measurement equipment, the series employs a rectangular insert for higher contact density and a recessed latch sleeve for greater resistance to shock, provides IP50 protection and blind-mating compatibility, and is 100% scoop-proof. It is available in eight shell styles with 4–22 solder, crimp, or PCB contacts, rated for operating temperatures extending from -50°C to 170°C, and designed to accommodate cable diameters spanning 2.5mm to 7.5mm. The series is also designed for compatibility with Northwire's roust, USP Class VI BioCompatic silicone cable alternative and can easily be assembled from spare parts, enabling enhanced stock-keeping flexibility.
TTI, Inc. stocks Smiths Interconnect's Eclipta™ – ECL Series connectors, which have an innovative, double-ended edge-card contact system especially designed to deliver the reliability, serviceability, and affordability demanded by critical, disposable medical applications including electrophysiology, mapping, and ablation catheters, home healthcare devices, and value medical systems. Since PCBs are often part of the disposable portion of medical devices, the Eclipta's PCB also serves as the connector contact, which both eliminates the cost of the contact system on that side and further extends design flexibility by enabling the addition of embedded electronics, like EEPROMs, on either side of the board. The series also features a plug-and-play design that enables quick, effortless terminations and virtually eliminates potential contact damage, a unique connector shape and optional keying to ensure proper mating in fast-paced medical environments, a simple push-button active latch that provides audible mating confirmation and prevents inadvertent unmating, and fine-pitch, finger-proof contacts that contribute to both smaller footprints in medical equipment and the safety of patients and medical personnel. Eclipta connectors have plastic shells, are rated for temperatures extending from -40°C to +135°C and for up to 2,500 mating cycles to increase the mean time between failure (MTBF) on the reusable side, and tolerate standard sterilization protocols, including autoclave, EtO, and Sterrad. Additional benefits include mass termination of catheter wires directly to the PCB in both the disposable and reusable sides, scalability, customization, high-density, and the ability to be reworked on the reusable side.
ATL Technology provides medical, industrial, and consumer device OEMs with custom engineered connectors and cable assemblies designed to provide high-reliability interconnect solutions for critical hardware and scale to mass production when the time is right. Services include engineering, design, production and manufacturing (including wire and tube extrusion, injection molding, SMT/PCBA, and chip-on-tip technology), assembly, packaging, warehousing, storage, and distribution. The company's technical sales, engineering, and customer success teams leverage a keen understanding of market demands and logistics to guide customers through the collaborative, four-phase ATL Product Development Process — Engineering Verification, Design Verification, Production Validation, and Launch — and collectively achieve superior outcomes with strategic advantages. One particular area of expertise is developing uninterruptible interconnects that reliably provide critical digital and analog signals, data, power, and other media to medical devices. Services available to medical market OEMs include the engineering and production of cost-effective one-time-use interconnect assemblies for single-use applications, proprietary use-limiting and genuine article authentication technologies to protect the revenue stream of disposable devices, and materials expertise for component compatibility with all types of sterilization and sanitation systems. Medical product solutions include custom cable solutions that incorporate power, data, fiber optic, fluidic, and pneumatic capabilities into a single connector or cable assembly; compact, high-density IEC 60601 MOPP1-, MOPP2-, and touch-proof-compliant standard and custom interconnects; high-flex, long-life cable assemblies that meet RoHS, WEEE, and Proposition 65 requirements; durable, autoclave-tolerant cable assemblies for multi-use devices; active and passive locking connectors compliant with IEC 60601 requirements for cardiac applications; miniaturized high-density connectors; chip-on-tip CMOS camera and LED technology; and video/vision diagnostic catheters for applications including patient monitoring, electrophysiology, minimally invasive, neurovascular, and pain management technologies.
PEI-Genesis stocks Amphenol Alden's Pulse-Lok Connector range. The lightweight, ergonomic, and cost-effective product range features an intuitive, auto-coupling latch mechanism — the Pulse-Lok — which provides visual, audible, and tactile confirmation of proper engagement to assure secure connections, adds almost no additional force to the mating process, and assists in unmating by driving the connector halves apart when actuated. It also offers configurable lines of plastic connectors, such as the PL-500FI and PL-1200RG-N, that reliably withstand a minimum of 5,000 mating cycles, operating temperatures as low as -40°C and as high as 105°C, and medical sterilization methods including autoclave/steam, gamma, and EtO.
Allied Electronics & Automation stocks SOURIAU's JMX Series circular, plastic, push-pull connectors. Well-suited for use in harsh-environment medical, industrial, instrumentation, measurement, and robotics applications, the series is robust, reliable, and lightweight and has an ergonomic, easy-grip design with push-pull latching mechanisms, visual indicators for intuitive mating, and blind mating capabilities. It is available in nine layouts, nine color codes, six keying options, and four diameters spanning 0.5–1.3mm and is rated for up to 10A, 1,200V, and 2,000 mating cycles. It also provides IP68 protection in both mated and unmated conditions, can withstand up to 200 four-minute cycles of autoclave sterilization at 134°C, and complies with UL 1977 and IEC 61984.
Cicoil's space-saving, ultra-flexible Micro IDC ribbon cables have a 0.25"-pitch and 30AWG Flexx-Sil™ rubber jacketed cables, are rated for up to 3,000VDC, and deliver dependable signal density, reduced cable width, and rugged resistance to harsh environmental conditions in space-constrained routing applications across the consumer, medical, industrial, aerospace, and defense industries. The cables are roughly half the size of standard 28AWG IDC ribbon cables, are lighter weight, and have a tighter bend radius, and can reliably withstand exposure to mechanical stress, vibration, extreme temperatures (-65°C to +260°C), sunlight, water, alcohol, radiation, flames, aging, autoclave sterilization, fungus, and numerous chemicals. They are available with up to 64 conductors, in 3', 6', and 12' lengths, and with optional SlideRite and GlideRite low-friction coatings for applications that require a non-adhering jacket surface. The Micro IDC ribbon cables are also compatible with any IDCs, are quick and easy to install, and are UL and CSA recognized, CE conforming, RoHS and REACH compliant, Class I Clean Room rated, and halogen-free, and exceed the outgassing requirements of ASTM E595.
Onanon's disposable and limited-use connectors for medical applications including catheters, surgical hand tools, electrocardiograph (ECG) equipment, and dental instruments are designed and manufactured to meet ISO 13485 standards and have a rugged, lightweight, and semi-customizable design that allows customers to add electronic use-limiting or product identification functionality. The range is available with panel- and cable-mount housings, medical-grade polycarbonate insulators, multiple colors for easy identification and color-coding, unlimited keying options to ensure proper engagement, IP65–IP67 sealing protection, and up to 400 gold-over-nickel-plated contacts. Termination options include solder, crimp, or the company's proprietary hot socket termination process. It is rated for 3A per contact, less than 8mΩ contact resistance, 1,000V between contacts, operating temperatures extending from -40°C to +125°C, and 5,000 mating cycles and can be made to withstand steam autoclave, gamma, and EtO sterilization processes.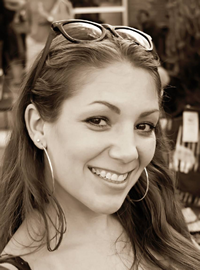 Latest posts by Christine Stieglitz
(see all)