Antennas Product Roundup
This week's Product Roundup highlights antennas from leading connectivity suppliers.
Heilind Electronics stocks Molex's entire antenna product portfolio, which offers a wide range of dual-band, multi-band, ultra-wide-band, GPS, and cellular antennas with combo capabilities that provide advantages ranging from reducing engineering support at component design level to satisfying size and weight constraints, meeting cost targets, and both hastening and easing integration into the radio devices they operate with. The portfolio also continues to evolve to keep pace with the development of M2M, IoT, and consumer wearable technologies. It currently includes LTE cellular antennas that are compact, efficient, and available in multiple form factors to support cellular communications in various devices; GNSS/GPS antennas that cover multiple frequencies and communication protocols used in GNSS and GPS applications; and industrial, scientific, and medical (ISM) antennas that combine high RF performance with ease of integration in the 433, 868, and 915MHz frequency bands and compatibility with LoRa and Sigfox protocols. The portfolio also includes near-field communication (NFC) antennas with a simple peel-and-stick design that enables quick integration and optimum performance in RFID, Quick Pay, and rapid machined-to-machine sync and data exchange applications with both metal and non-metal substrates; ultra-thin IoT antennas designed for easy integration into Wi-Fi, Bluetooth, Zigbee, and WLAN devices; and external antennas that offer best-in-class RF performance in rugged, thermoplastic enclosures that are resistant to moisture, external thermal conditions, shock, and vibration and are easy to mount in a variety of locations.
Radiall offers a complete range of antennas dedicated to military and industrial applications including tactical radio, land and private mobile radio (LMR and PMR), vehicle, positioning, and telemetry applications. Its portfolio of defense and security antennas was developed in collaboration with military end users, covers frequency bands extending from 30MHz to 6GHz, including UHF, VHF, L-, and S-bands, and is available in several different form factors designed to be integrated into military handheld radios, manpacks, military vehicles, LMR and PMR systems, and positioning devices. This portfolio includes GNSS antennas, which are used for positioning applications and cover the GPS L1, GPS L1 and L2, Glonass, and Galileo bands. GNSS antennas are available in passive and active models that exhibit up to 28dBi gain performance and have robust stub or square patch form factors designed for easy integration into handheld, manpack, and vehicular electronics and tested to MIL-STD-810G specifications. They are also available with IP68 protection. In addition, Radiall offers custom antenna design services and and dedicated technical support.
Allied Electronics & Automation stocks an extensive range of L-com antenna products, including its high-performance, omnidirectional Rubber Duck Wi-Fi antennas, which have a 360° radiation pattern to provide the widest possible signal coverage in both indoor and outdoor wireless applications including access points and routers. L-com Rubber Duck antennas are available with six frequency options (900MHz, 900MHz to 2.4GHz, 1.9GHz, 2.4GHz, 2.4 –5.8GHz, and 3.5GHz), including tri-, quad-, and multiband options, and with multiple gain values extending from 3–9dBi. They are also available with articulated tilt-and-swivel joints that allow them to be used vertically, horizontally, or at any angle in between, or with rigid or rigid 90° connector bases, and some models are available with magnetic mounting mechanisms that are especially easy to affix to vehicles and other metal surfaces, as well as tabletops and shelves. Rubber Duck antennas are designed for IEEE 802.11b/g/n wireless LAN and 1.9GHz cellular PCS radio applications including radios, digital spread spectrum radios, RFID systems, and wireless video transmitters and receivers in retail, transportation, toll collection, warehousing, courier service, and agricultural equipment. They are also especially well-suited for mobile commercial, industrial, transportation, and mil/aero applications including service vehicles, public transportation systems, mining vehicles, public safety systems (e.g., fire, police, etc.), freight and marine vehicles, fleet tracking equipment, and military vehicle and mobile field applications.
HARTING's portfolio of RFID antennas addresses virtually all transmission ranges and applications and even includes antennas for special requirements, such as high-temperature environments. The antennas in its UHF Wide Range Series have a robust form factor designed to meet demanding application requirements including high temperatures and harsh industrial and railway environments. They also have an aperture angle of up to 70° and, when HARTING UHF RFID readers are combined with passive UHF transponders, can achieve reading ranges spanning 1–12m. The antennas in its UHF Middle Range Series can achieve reading ranges of up to 2m with an aperture angle of 100° and an antenna gain of 2.5dBi, are tested to protection class IP67, and are suitable for both near- and far-field industrial and outdoor applications. The antennas in its UHF Ultra-Low Range Series are ruggedized, low-range antennas that are sealed to IP67 for use in harsh industrial environments and optimized for the shortest possible reading distances, which makes them ideally suited to selective operations in which it's either desirable or critical to prevent the unwanted reading of additional transponders. In addition, its Ha-VIS LOCFIELD Series features antennas designed to adapt to user requirements. Unlike conventional patch antennas, the coaxial cables employed in this line function as antenna, which makes it easy to create reading zones that ideally satisfy unique application requirements with reading ranges extending from just a few centimeters up to two meters, depending on the RFID reader and its power output. Ideal applications for these antennas include tool detection systems in machines, door openings or pass-throughs, wireless sensor networks, smart shelves, and smart work benches.
TE Connectivity's wideband MIMO antennas are especially designed to bring 5G technology to the rail industry to provide operators and passengers with higher speed and higher quality data communications capabilities ranging from accurate, real-time travel information to interruption-free Wi-Fi for even the most demanding video applications. Designed for ceiling or rooftop mounting on over- or underground trains, as well as metros, trams, and busses, the antennas incorporate one or two antenna elements for MIMO operation, support frequencies extending from 698MHz to 6,000MHz, and are also suitable for legacy communications (i.e., 2G, 3G, and 4G), Wi-Fi, WiMAX, GNSS, and GSMR. Both ceiling- and rooftop-mounted versions provide IP69 protection against dust, water, and even high-pressure water jets and comply with EN 45545-2 and EN 50155 standards. The rooftop antennas have DC-grounded antenna elements to provide voltage protection in case of catenary line drop up to 40kA, 100ms, and internal ground plates that allow them to be mounted on non-conductive surfaces. The ceiling-mountable, circular, onboard Wi-Fi antennas have a low, 30mm height profile, offer up to 4×4 MIMO Wi-Fi coverage, support frequencies extending from 2.4 to 2.5GHz and 4.9 to 6GHz, and comply with the IEEE 802.11ax standard. They also offer data throughput that's at least four times faster than earlier antennas in congested environments, as well as 40% higher peak data rates, are supplied with EN45545-compliant flame retardant CS23 coax cables, and can be mounted on non-conductive surfaces.
Avnet stocks external combo antennas from Molex, which have small form factors designed for easy installation, cover multiple frequencies and communication protocols including 2.4GHz, 5GHz, cellular LTE, and GPS, and deliver long-range connectivity and high power efficiency. The three-in-one external antenna in the line supports both directional and omnidirectional radiation patterns in applications including GPS, 4G, Wi-Fi, and Bluetooth applications. It measures 77.00mm wide and 15.00mm high, is equipped with FAKRA connectors and a 3m cable, and attaches with adhesive, and it operates from 960–2,400MHz with peak gain extending from -.05dBi at 824MHz to 3.0dBi at 1,575MHz.
Mouser Electronics Radiall antennas, including its range of omnidirectional antennas, which exhibit outstanding RF performance in both fixed and mobile harsh-environment wireless network applications that operate within the 2.4–5GHz ISM frequency bands, including public Wi-Fi hotspots, data collection systems, and a variety of telemetry, instrumentation, military, security, and industrial equipment with high-reliability communication requirements. The omnidirectional antennas provide IP68 environmental protection, exhibit rugged resistance to mechanical shock and vibration and temperature extremes, are DC grounded to provide ESD protection for radio components, and are tested per MIL-STG-810G. Options include monopole, dipole, and colinear designs with several different form factors, gains from 0–6dBi, the ability to extend frequency performance to support multiband GSM, LTE, and 5GHz Wi-Fi communications, and semi- or fully-custom designs.
Schleuniger supplies several coaxial cable stripping machines that directly support the development of high-quality, high-performance antennas designed for deployment in various cross-market application areas. Its CoaxStrip 6480 semiautomatic stripping machine is designed to process coaxial cables with outer diameters extending from 1.2–12mm and offers several benefits over both manual stripping processes and competing stripping machines, including faster production speeds (an average of 15%), reduced operating costs, and guaranteed processing flexibility and strip quality. It also features precise and powerful drives, enables fast and easy machine setup, and is equipped with several unique processing functions, including cable-end detection, cable diameter verification, and automated cable retraction, as well as intuitive, high-performance control software. In addition, the CoaxStrip 6480 makes machine maintenance quicker and easier by allowing the protective cover to be removed without any tools and completely eliminates changeover times for changing mechanical parts since both the cutting blades and the centering and clamping jaws can be used for the entire range of wires.
Pasternack introduced a new line of GPS timing antennas, vehicular antennas, and a 118–174 MHz tunable, telescopic antenna for mobile wireless, portable instrumentation, and wireless monitoring applications. The new IP67-rated GPS/GLNSS antennas provide precise reception of satellite timing signals and reference frequencies for advanced mobile and base station network applications and are suitable for use in harsh outdoor environments. The 12 new vehicular poly-spring and poly-flex antennas feature wideband and tunable models, and ground-dependent and -independent models designed to handle up to 150W of input power and support frequencies spanning 108–870MHz. The new PE51TW1000 portable UHF antenna offers high performance in the UHF frequency range (118–174MHz), is field tunable, and features a flexible support mast and telescopic radiator.
Fairview Microwave offers a line of ultra-high-frequency waveguide antennas designed for use in point-to-point and point-to-multipoint wireless communication applications covering millimeter wave frequencies extending from 40–220GHz, including test and measurement, R&D, military and aerospace, microwave radio systems, wireless communications systems, laboratory equipment, and experimental radar. The line offers 85 different solutions organized into five categories: standard gain horn antennas, conical gain horn antennas, wide-angle scalar feed horn antennas, horn lens antennas, and omnidirectional antennas, the waveguide sizes for which range from WR5 to WR19 and deliver nominal gain from 3.5–25dBi, depending on the model. All of the antennas in the range are also RoHS and REACH compliant and are available for same-day shipment with no minimum order quantity.
KP Performance Antennas' four-port, omnidirectional, 5GHz antenna is compatible with multi-user, multi-input/multi-output (MU-MIMO) wireless communication technologies and ideal for use in wireless internet service provider (WISP), cellular, and fixed wireless applications. The antenna limits tower footprint with a 27" package; provides 360° coverage with 13dBi pre-beamforming antenna gain, which makes it especially well-suited for micro point-of-presence (micro-pop) deployments; and is optimized for Cambium Networks ePMP3000 access points to provide cost-effective, high-gain, single-antenna solutions for both small cell and macro deployments. It comes with a radio mount, an aluminum cover that protects the radio and cables from the environment, and four six-inch, reverse-polarity SMA-to-N-Male LMR 195 cables. Depending on the radio and terrain, operators can expect the antenna to deliver two to five miles of coverage. KP also offers UBNT parabolic adapter and antenna kits for the WISP industry. The kits connect KP's one- and two-foot 5GHz ProLine parabolic antennas to the Ubiquiti PrismStation 5AC, IsoStation 5AC, and IsoStation M5 to provide high gain and reduced interference in point-to-point links, in addition to adjustable polarization and quicker, more cost-effective installation.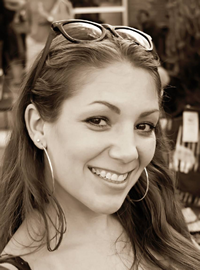 Latest posts by Christine Stieglitz
(see all)