APP SB Smart Connector
APP SB Smart Connector
Anderson Power Products (APP) announced a new addition to its multi-pole connector selection, the SB Smart connector. The SB Smart is designed to meet the connection needs for high-power storage batteries that are integrated into a larger system or where batteries require monitoring and control circuits. New features include an optional 16-position auxiliary power and signal module and an innovative selective mate keying system.
Two primary power contacts feature proven flat-wiping technology invented by APP more than 60 years ago. Crimp and poke contacts are available for up to 1/0 AWG (50mm²) wire. These low-resistance, silver-plated contacts allow for a UL rating up to 230 amps per pole. The rugged and UL94 V-0 flame-retardant polycarbonate housing with power and signal contacts can last up to 10,000 mating cycles.
The SB Smart auxiliary module can accommodate up to 16 auxiliary positions suitable for signal or low power (up to 20 amps). Crimp-and-poke, gold-plated, pin-and-socket contacts are available for 12-20 AWG (2.5-0.5mm²) wire. Pin contacts are available in three different lengths to allow sequencing within the auxiliary module. All auxiliary positions are sequenced make-last, break-first in relation to the power contacts.
Connector housings have an integral keying system that allows only intended connector halves to mate. Batteries, chargers, and the device/vehicle side of the connection all have their own unique keys, which allow only battery-to-charger and battery-to-device/vehicle connections, while preventing charger-to-device connections. Housings also have an integral color-coded voltage key that can be used to prevent systems with dissimilar voltages or auxiliary configurations from mating.
Visit Anderson Power Products online.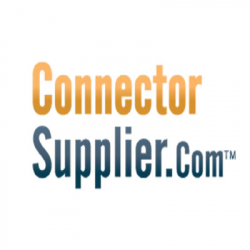 Latest posts by Connector Supplier
(see all)