All-Plastic Circular Connectors Product Roundup
This week's Product Roundup highlights all-plastic circular connectors for medical, industrial, and transportation applications from leading suppliers.
All-Plastic Circular Connectors
BizLink's S418 Connector Series is part of its Sunbolts solar energy connectivity solutions portfolio, which offers connectors, DC branch cables, PV cables, and junction boxes designed to provide optimal performance, enable easy handling, and help customers achieve a levelized cost of electricity. The S418 series solar energy connectors have a rugged design made to reliably withstand both harsh weather conditions and heavy-duty utilization. The series features UL94 V-0 polyphenylene ether (PPE) thermoplastic housings with a robust snap-in mating mechanism, an outward locking mechanism that prevents them from disconnecting under load, and IP68 environmental protection (1m/24h), as well as high-performance UL94 V-0 polyamide (PA) thermoplastic insulators and tin- or gold-plated copper alloy crimp contacts. It also supports in-field assembly with standard crimping tools, operating voltages spanning 1,000–1,500VDC, rated currents extending from 15–65A (UL) or 30–70A (IEC/TUV), and operating temperatures ranging from -40°C to +90°C. R-Type S418 series plastic circular PV connectors are available in panel- and cable-mount configurations and are preassembled in-house to reduce in-field labor time and costs and mitigate potential losses caused by poor workmanship. Cable-mount variants accept 14–8AWG, are rated for 15–50A (UL) and 30–70A (TUV). S418 Series PV connectors are also available in F-Type variants, which are also available in panel- and cable-mount configurations and are rated for 30A (UL), 70A (TUV), and 14–10AWG, and in D-Type cable-mount variants rated for 65A (UL) and 8–6AWG.
Allied Electronics & Automation stocks Bulgin's 6000 Series Buccaneer connectors, which are designed for ease of use, space savings, and aesthetic appeal and are available with rugged polycarbonate/polybutylene plastic, silicone plastic, or brass metal shells. These metal and plastic circular connectors also feature proven environmental sealing (IP66, IP68, and IP69K) when mated with a compatible connector and a user-friendly, 30°, tamperproof, push-twist locking mechanism that prevents accidental unmating. Bulgin's 6000 Series plug and socket connectors are available in flex cable connector, flex in-line cable connector, and front panel-mount configurations with 32mm-diameter coupling rings and 2, 3, 8 16, or 22 screw, crimp, or solder contacts (depending on the part code). Screw contacts are supplied fitted, while crimp and solder contacts and fitting tools are sold separately. Part codes suffixed /SN also come with cable braid terminations, and both these (Part Code PXM6090) and optional sealing caps that maintain the IP rating of unmated connectors (PXP6081/PXM6081) are sold separately as well. The range accepts 4–10mm-diameter cable (also depending on the part code) and is rated for 60V or 277V; 2–16A (VDE), 3–16A (UL), and 1.5–11A (cUL); and operating temperatures extending from -40°C to +120°C. In addition, several parts are flammability rated UL94 V-0 and three-pole variants feature a leading Earth contact.
ITT Cannon's APD Series plastic circular connectors are available in one- to 51-way variants designed for harsh environments and engineered to withstand the toughest challenges, including shock and vibration, extreme temperatures, and exposure to engine, transmission, and brake fluids. Based on the ISO 15170 standard, APD connectors are rugged, lightweight, space-saving, and quick and easy to assemble, and are proven to deliver cost-effective, high-quality connectivity solutions for heavy-duty and off-road vehicle applications including trucks, buses, and construction vehicles. The series also offers high-power and high-voltage variants, mechanical and color-coding features to ensure proper mating, and IP67 or IP69K sealing with individual wire seals, accepts 22–0AWG wire, and is rated for operating temperatures extending from -40°C to +125°C. Ideal applications for the series include cabin interface, signal and power distribution, lighting, selective catalytic reduction, engine control unit, valve control, sensor, and traction, skid, and brake control systems. The APD 51-way connector, for instance, offers all the same features as the 37-way solution but is available in two versions, with standard and secondary locking mechanisms, for added security. ITT's 51-way APD series plastic circular connectors also offer three shell styles (cable-connecting plug, flange and jam nut receptacle, and snap-in receptacle), eight mechanical keying and visual color-coding options, and machined and stamped contacts in various sizes, materials, and platings. They are rated for 48VDC operation, 8.5A at 40°C, 22–16 AWG, and 40 mating cycles.
Fischer Connectors' Fischer Core Series Plastic connectors are designed to ensure maximum user safety and electric shock protection in medical, industrial, instrumentation, and food and pharmaceutical processing applications. The fully insulated plastic circular connectors are proven-safe, lightweight, completely sterilizable, corrosion-resistant, easy to use, and durable. Features include SureGrip plug bodies that support secure handling with gloved hands, color-coded plugs and receptacles that enable easy identification and prevent mismating, a push-pull locking system that prevents accidental unmating, 2–27 high-density contacts that provide high-reliability signal paths, and EMI/RFI shielding for reliable data transmission. The series is also resistant to large temperature variations and rated for up to 5,000 mating cycles. It is available in cable- and panel-mounted versions sealed up to IP68 and compatible with autoclave, Cidex, EtO, gamma radiation, Steris, and Sterrad sterilization processes, and has already been integrated into FDA-approved medical devices.
Amphenol Pcd's Nano-Pegasus connectors are small, lightweight, plastic circular connectors ideal for use in sensing, command, and control applications in aerospace applications, and especially those in which micro or nano D-subs are normally used. The series packs 11 high-performance contacts into a size #5 shell with a 0.325" outer diameter and a high-density 0.050" contact pitch, which is equivalent to packing 132 contacts in a single square inch, and features 30μin of gold plating on the contacts for optimal performance in long-lifetime and high-mating-cycle applications, as well as a scoop-proof construction with enclosed contacts to protect the small-gauge contacts during mating. When mated, the pair weighs just 7.5g and IP67 sealing is guaranteed by the interfacial seal, which further protects the contacts by keeping them free from dust, moisture, and corrosion. In addition, unlike many directly competing connectors, Nano-Pegasus connectors have a single-piece housing with a high-grade polyetherimide construction that's impervious to humidity and dust and ruggedly resistant to shock and vibration (300g three-axis and 43.9g random), high temperatures, and harsh fuels and chemicals. Shells also feature a nickel/copper plating that provides 40–60dB EMI shielding, depending on the frequency of interest, and a quarter-turn cam lock that enables user-friendly blind mating and provides both visible and audible confirmation of secure connections. The series is rated for operating temperatures extending from -65°C to +150°C, 1,000MΩ insulation resistance, 250V withstanding voltage at sea level, and 1.5A continuous over the full voltage and temperature range with 28AWG wire, and is available with solder cup terminations for user assembly or as complete pigtail assemblies.
Smiths Interconnect's HyperGrip Series plastic circular push-pull connectors are user-keyable and -configurable circular, offering six different keying options with a set of common components to reduce cost, lead-time, and inventory. The series enables connector configurations with 5, 12, 19, or 33 Hypertac, expanded-beam or butt-joint fiber optic, non-magnetic spring probe, or coaxial contacts, in addition to EMI/RFI shielding, IP67 sealing, and five color coding options. Designed to meet medical industry requirements, such as finger-proofing to UL544 and IEC 60601-1, these plastic circular connectors also feature a unique front- or rear-panel-mount receptacle design that allows users to mount the harness assembly from the inside or outside of device enclosures. HyperGrip Series connectors are flammability rated to UL94 V-0 and compatible with most sterilization requirements and are rated for 1A per contact, operating temperatures extending from -40°C to 125°C, and up to 20,000 mating cycles. Fiber optic variants are available with size 12 expanded-beam termini or hermaphroditic size 16 butt-joint termini, which help reduce total cost of ownership, and deliver high-speed signals over long distances with low insertion loss and without any repeaters. In addition, expanded-beam fiber optic variants support both single- or multi-mode fiber optic cable, are easy to clean, exhibit low susceptibility to contamination and immunity to EMI, RFI, and crosstalk, and are especially ideal for high-bandwidth applications including surgical imaging systems, HD video connections, and voice signal transmission.
Avnet stocks a variety of high-performance connector solutions from ODU, including ODU MEDI-SNAP connectors, which are designed to enable the reliable transmission of signal, power, liquids, and gasses in a wide variety of medical, industrial, and test and measurement equipment. These plastic circular push-pull connectors are 75% lighter than comparable metal connectors, deliver IP67 protection when mated, are highly resistant to chemicals, and are compatible with autoclave and other sterilization processes. They have durable, space-saving, non-magnetic, and touch-proof plastic housings that enable simple plug assembly, versatile mechanical (pin-and-groove) and color-coded keying options, and a reliable push-pull locking mechanism. The range is available in two sizes with up to 26 positions, solder or PCB terminations, and optional EMC shielding, and is RoHS compliant and rated for more than 2,000 mating cycles. ODU MEDI-SNAP connectors are also offered in a unique right-angle plug configuration and as customized overmolded cable assemblies.
NorComp's QUIK-LOQ 8P1P Series plastic circular push-pull connectors are part of its QUIK-LOQ line of rugged, environmentally sealed connectors for high-reliability applications that require quick-connect and -disconnect capabilities and waterproof protection, including a wide range of medical, industrial, telecommunications, instrumentation, and test and measurement applications. The cost-effective, high-performance series is available in cable- and panel-mount configurations with high-temperature PPS insulators, a rapid-fastening, push-pull latch-and-release mechanism, IP50 environmental sealing, gold-over-nickel-plated copper alloy contacts in 10 pin counts spanning two- to 14-way variants with solder or PCB terminations. It also offers several keying options and color-coded collet and socket nuts and is rated for 2,000 mating cycles in operating temperatures extending from -20°C to +120°C.
Kensington Electronics supplies Fischer Connectors' Fischer Core Series Disposable plastic circular push-pull connectors, which are modular, lightweight, shock-resistant, cost-effective, and user-friendly, and deliver faultless high-reliability performance in disposable and limited-use medical applications ranging from catheters to surgical hand tools. The series features single- and two-piece plastic shells with a quality tactile feel and color coding for easy identification, UL94 V-0 PBT insulators, a secure snap-lock design, sealing protection, and 6–19 stamped or machined brass or bronze contacts with gold-over-nickel plating, and is available in multiple configurations for broad application suitability. It enables the easy integration of embedded electronics, is compatible with EtO and gamma sterilization, and is rated for 10 mating cycles in operating temperatures extending from -20°C to +65°C. It is also intermateable with high-performance Fischer Core Series Brass panel receptacles and compliant with ISO 13485. The series offers both cable-mount plugs and pre-cabled turnkey solutions with integrated plugs and standard (1m, 2m, and 5m) or custom lengths of lengths of PVC medical cable to support fast and easy integration into medical electronics. Single-piece cable-mounted shells offer IP30 sealing protection, two-piece cable-mounted shells offer IP40 sealing protection, and pre-cabled turnkey solutions provide IP65 sealing protection.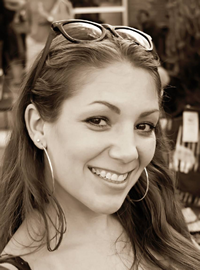 Latest posts by Christine Stieglitz
(see all)