A Buyers Guide for the New Decade
The 2020s will bring greater connectivity across all applications and industries. Connector Supplier's newly expanded and redesigned 2020 Buyers Guide gives design professionals a comprehensive, easy-to-use database of the components they need to bring these systems together.
The new decade is upon us. The next 10 years will deliver untold advancements in technology and innovation, just as the last one brought digital transformation to every aspect of life. We have a good idea of what the next few years will bring. The promise of 5G will continue to unfold as high-speed infrastructure is implemented in more cities around the world. This will empower an instantaneous flow of data between devices, businesses, vehicles, systems, and cities. We may soon see the end of broadband as implementation is completed. Almost 20% of all data traffic is expected to move across 5G networks by 2023 — which gives device designers just enough time to ready a new wave of products that can take advantage of these exceptional high speeds. 2020 buyers guide
We also expect to see artificial intelligence and machine learning become more integral to every major technology, from robotics and supercomputing to health care and transportation. Industrial automation will continue to be empowered through greater connectivity. All of this rapid data exchange is made possible, of course, by connectors. Designers of these systems have a wealth of new connectors at hand. Our 2020 Buyers Guide is the biggest, most comprehensive resource available for information on connectivity products and the companies that provide them.
Consult Connector Supplier's Buyers Guide for connectors in every category, as well as antennas, materials, cable, cable assemblies, jack and plugs, pins and terminals, sensors, terminal blocks, printed circuit boards, test equipment, fiber optic supplies, and more. This guide includes products from the industry's most accomplished suppliers.
Today's connector products have advanced in tandem with technology. A decade ago, we would not have had access to the astonishingly small, lightweight connectors that make micro and nano technologies possible. Connectors that integrate power, signal, and chips all in one unit are evolving  as well. A host of refinements across every product line, by every connector supplier, has greatly expanded design possibilities for embedded systems, data centers, harsh environments, and high-power applications. These connectors are joined by adjacent technologies, including cable assemblies, sensors, and antennas, which have experienced an evolution of their own as their importance in connected systems has become more critical.
A wealth of options is available now for the applications that will define the decade ahead. Find the components you need to make the future possible in our Buyers Guide.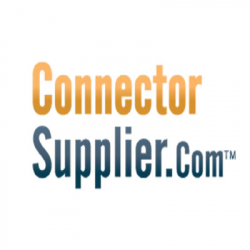 Latest posts by Connector Supplier
(see all)