2020 Mergers and Acquisitions Reflect the Changing Times
An expanding definition of connectivity drove connector companies to incorporate new areas of expertise via mergers and acquisitions in 2020.
In 2020, mergers and acquisitions activities slowed down after the brisk pace of the previous decade, but strategic moves continued, particularly as electronics companies continued to position themselves to support customers in an expanding connectivity ecosystem. In recent years, we've observed connector suppliers increase their expertise in sensors, antennas, and cabling, as well as software, manufacturing, logistics technologies, and other capabilities. It is clear that the definition of connectivity has grown to encompass a wide range of hardware and software.
Several factors are driving this trend, most notably the rollout of 5G infrastructure and the complex connectivity demands it will exert on technologies in every market. Higher speeds and greater bandwidths will enable tremendous innovation, and connector companies are positioning themselves to more fully support their customers. The unique challenges of the pandemic also influenced companies to make strategic moves in response to disruptions. We saw suppliers accelerate the adoption of automation technologies in their own manufacturing facilities, as well as support these initiatives for their customers. The supply chain issues that arose during the early stages of the pandemic also drove home the need to diversify global manufacturing locations. We anticipate mergers and acquisitions in the coming years will address this need.
Since 1985, Bishop and Associates has recorded more than 600 mergers and acquisitions within the connector industry. Although activities were limited in 2020, several notable moves were made.
January 2020 Mergers and Acquisitions
Afinum Achte Beteiligungsgesellschaft mbH & Co. KG acquired a majority stake in Swiss interconnect holding Lemco Precision SA. Lemco Precision manufactures contacts for data and power transmission that are small in diameter, complex in shape, and suitable to harsh environments. The company's contacts are used in critical electronics applications in the civil aviation, non-automotive transportation, space, defense, telecom, and industrial markets.
Radiall America, Inc. acquired Timbercon, Inc., a fiber optic interconnect specialist based in Tualatin, Oregon. "By combining our activities, our objective is to offer the most comprehensive range of end-to-end active and optical interconnect solutions for harsh environments, through innovation, simplification, and service," said Pierre Gattaz, president and CEO of Radiall.
Eaton acquired Power Distribution, Inc. (PDI) of Richmond. PDI is a leading supplier of mission-critical power distribution, static switching, and power monitoring equipment and services for data centers and industrial and commercial customers. According to Brian Brickhouse, president, Electrical Sector, Americas region, "PDI's highly complementary portfolio will allow us to better serve our data center customers."
March 2020
AVX Corporation announced the successful completion of its previously announced acquisition by Kyocera Corporation ("Kyocera"). Kyocera completed the acquisition of AVX through a second-step merger of a wholly-owned subsidiary of Kyocera with and into AVX. As a result of the completion of the merger, shares of AVX common stock ceased trading on the New York Stock Exchange prior to market open and will no longer be listed for trading on the NYSE. AVX is a leading international manufacturer and supplier of a vast portfolio of advanced electronic components, including capacitors, inductors, filters, resistors, couplers, diodes, and circuit protection devices, as well as a broad range of innovative sensor, control, interconnect, and antenna solutions.
TE Connectivity acquired DRI Relays Inc. DRI, which was founded in 1954 and has operations in the U.S. and India, is a leader in the design and manufacture of hermetically sealed electromechanical relays, time delay devices, and sockets for applications that require high reliability and durability in harsh environments. "DRI will offer a strong strategic and complementary fit with TE's Aerospace, Defense, and Marine business," said Peter Lieffrig, vice president and general manager of AD&M's High-Performance Group. "With this deal, TE strengthens our presence in the midrange power segment with an expanded product offering that will further enhance our ability to provide industry-leading engineering and product solutions to address the needs of our customers."
TE also acquired First Sensor, a global player in sensor technology with expertise in chip design and production, as well as microelectronic packaging. First Sensor develops and produces standard sensors and customer-specific sensor solutions in the fields of photonics, pressure, and advanced electronics for applications in the industrial, medical, and transportation markets.
Anders acquired Selectronic, a company that specializes in the design, development, and supply of optoelectronic products, predominantly active displays and LEDs. The acquisition of Selectronic strengthens Anders' position as a leader in the industry and will facilitate the company's growth and expansion in the display, touch technology, and embedded computing markets.
STMicroelectronics acquired a majority stake in French gallium nitride (GaN) innovator Exagan. Each successive generation of electronic devices demands more power, and the power segment of the industry is moving away from silicon in favor of wide-bandgap (WBG) semiconductor materials. ST has achieved a good market position with silicon carbide (SiC), but GaN and SiC currently address different parts of the power IC market.
June 2020
Amphenol continued its quest to expand into growth markets with its July 2020 acquisition of Onanon, Inc. Based in California, Onanon designs and manufactures a wide array of connectors and cable assemblies for customers in the industrial and medical markets. With annual sales of approximately $20 million, this acquisition strengthens the company's global capabilities, further enhances its product offerings, and adds another outstanding management team to the Amphenol family.
WESCO International completed its previously announced merger with Anixter International Inc. WESCO is a publicly traded, FORTUNE 500 holding company headquartered in Pittsburgh, Pennsylvania, and a leading provider of maintenance, repair, and OEM products, construction materials, and advanced supply chain management and logistic services for the electrical, industrial, and communications. Anixter is a leading global distributor of network and security solutions, electrical and electronic solutions, and utility power solutions. Together, they are a premier, industry-leading, global B2B distribution and supply chain solutions company.
September 2020
Astor Place Holdings, the private investment arm of Select Equity Group, L.P., announced that it had acquired a majority interest in Douglas Electrical Components, a third-generation, family-owned manufacturer. Founded in 1944 and headquartered in Randolph, New Jersey, Douglas manufactures hermetic connectors, wires, feedthroughs, and pin headers designed for use in harsh environments, primarily high-pressure and vacuum applications. With expertise in the application of epoxy-based materials used to create hermetic seals for a broad range of materials, including fiber optics, plastic, brass, steel, and aluminum, Douglas provides end-to-end solutions for a variety of end markets, including the space, power distribution, air conditioning and refrigeration, semiconductor, electric utility, aerospace, military, and medical industries.
December 2020 
Amphenol Corp. acquired MTS Systems, a supplier of test systems, motion simulators, and precision sensors. "We have long admired MTS's technology and position across a variety of attractive end markets," said R. Adam Norwitt, Amphenol's president and CEO. "This acquisition is consistent with our strategy of continuing to expand our range of sensor and sensor-based products across a wide array of industries to further capitalize on the long-term growth potential of the electronics revolution. We are extremely excited about the strength of our combined product portfolio, which will enable us to offer even more innovative technologies to our customers around the world."
Molex acquired Fiberguide Industries, an optical fiber solutions company based in Caldwell, Idaho. Fiberguide will merge with Molex's Polymicro business based in Phoenix, Arizona. Combined, the two will serve the unique optical requirements of medical applications, including high-power laser surgery, DNA sequencing, and flow cytometry with optical fibers, optical interconnects, analytical probes, and assemblies to support minimally invasive medical procedures.
To see how 2020 connector industry mergers and acquisitions compared to the previous year, revisit our roundup of acquisitions made in 2019.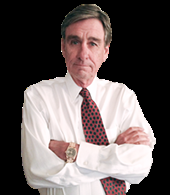 Latest posts by Ron Bishop
(see all)