Waterproof Connector and Cable Products
This week's Product Roundup highlights waterproof connector and cable products from leading suppliers. Solutions address the needs of the industrial, consumer, automotive, mil/aero, datacom/telecom, transportation, and medical markets.
Waterproof Connector and Cable Products
Panther PA Series power and hybrid power and signal connectors from Positronic ruggedly withstand shock, vibration, UV radiation, salt spray, and temperatures up to 200°C, and offer four levels of environmental sealing protection extending from IP65 to IP69. They are rated for 1,600Vrms working voltage, 5,000Vrms proof voltage, 25–35A per contact, 5GΩ insulation resistance, a maximum of 5Ω initial contact resistance, 45–67N contact retention, 1,000 mating cycles, and operating temperatures extending from -55°C to 200°C. The rectangular connectors have a one-piece, UL94 V-0, LCP insulator, trapezoidal polarization, and a mandatory locking mechanism, and are available in free-cable and panel-mount body styles with four sizes of fixed or removable gold-plated copper alloy contacts (#22, 18, 16, and 12), metal clip or press-in contact retention mechanisms, and wire or PCB terminations. The series conforms to both EN45525-2 HL3 and NFF 16-101/102 flammability and smoke requirements and offers RoHS 5/5 compliance, in addition to RoHS 6/6 compliance on select parts. Ideal applications for the series demanding rail, earthmoving, battery, and other industrial applications.
Newark, An Avnet Company
, stocks eco|mate® Aquarius waterproof connectors from Amphenol Sine Systems, which provide a range of flexible and economical solutions designed to reduce system complexity and minimize installation costs in harsh-environment applications including marine electronics, datacom/telecom infrastructure, building automation and control systems, traffic control systems, power and energy installations, off-road and railway vehicles, mining and instrumentation equipment, stage lighting and sound equipment, machine tools, and other wet- and submerged-environment electronics. The series is available with variety of shell sizes, contact styles, wire gauges, and mixed power and signal insert layouts and offers quick and reliable bayonet coupling with tactile mating confirmation, IP68/69k protection when mated, and more than 500 hours of reliable corrosion resistance. The series' thermoplastic UL94 V-0 housings and inserts are resistant to gas, oil, mineral oil, acid baths, and basic baths, and are available in standard plug or plug with end-cap and jam-nut or square-flange receptacle configurations with machined or stamped and formed copper alloy contacts plated with gold, tin, or silver. It is also RoHS and UL compliant and is rated for a maximum of 23A and 500V AC/DC, 28–12AWG wire, more than 500 mating cycles, and operating temperatures extending from -40°C to 105°C with NBR seals or -40°C to 125°C with silicone seals. Customization is available to meet various extreme-environment application requirements and offers options including molded strain relief, 360° shielding, custom logos, enhanced sealing properties, and minimized conductor stress.
Omnetics Connector Corporation
's Nano 360® Twist-Lock Circular Connectors maintain electrical integrity in high-shock and high-vibration environments, meet or exceed MIL-DTL-32139 specifications, and are available with environmentally sealed, panel-mount metal housings and O-rings capable of providing IP68 protection. The series is rated for 250VACrms, 1A per contact, a minimum of 5,000MΩ insulation resistance at 500VDC, a maximum of 71mΩ contact resistance at 1A, typical mating/unmating force of 2.5oz (71g) per contact, and operating temperatures extending from -55°C to 125°C, or up to 200°C with high-temperature epoxy. It can also withstand up to 100g shock and 20g vibration for more than 10 nanoseconds with no discontinuities and exhibits minimal thermal vacuum outgassing: a maximum of 1.0% total mass loss (TML) and a maximum of 0.03% collected volatile condensable materials (CVCM). The series is available in front, rear, and protruding panel-mount shell styles made of nickel-plated brass (standard), black-nickel-plated brass, passivated stainless steel, or black oxide finished steel and employs thermoplastic polymer insulators per MIL-DTL-24519, Alloy 25 (C17200) beryllium copper pins per ASTM B194, copper alloy sockets per MIL-DTL-83513, and epoxy encapsulant. Additional options include five pin counts (6, 11, 16, 28, and 39), discrete lead wire or cable terminations, and optional color-coding and RoHS compliance.
Fischer Connectors
' UltiMate™ Series connectors and cable assemblies are rugged, compact, lightweight, and sealed to IP68/IP69 even when unmated, providing high-reliability solutions for a wide variety of harsh-environment applications in markets including defense, security, energy, industrial, instrumentation, automotive, and transportation. The circular, push-pull connectors have excellent 360° EMC shielding, extremely robust keying, and a grounding contact ring, and exhibit robust resistance to shock, vibration, and corrosion. The series has also been tested and proven in a 120m submersion test for 24 hours and meets all industry standards for heavy-duty and weatherproof performance. Rated for 10,000 mating cycles and temperatures extending from -55°C to +135°C, UltiMate Series solutions are available in a wide range of configurations, including cable- and panel-mounted plugs and receptacles with brass and aluminum shells, crimp and solder contacts, and optional sealing caps and color-coded overmolding. Some variants also offer hermetic sealing. The smallest configuration in the series, the Fischer UltiMate 07, offers up to 10 contacts, high-power solutions offer up to 26A, and custom-engineered connector and cable assembly solutions are available to meet unique Tier 1 and 2 automotive supplier application demands.
Kensington Electronics, Inc.
stocks JST's JWPF Waterproof Connector Series, which provides cost-effective, user-friendly, and small-form-factor wire-to-wire (WTW) and wire-to-board (WTB) solutions especially designed to withstand extreme moisture and submersion in automotive, appliance, underwater camera, and consumer electronics applications. The IP67 series has dual locking mechanisms integrated into the connector housing (housing lances that confirm contact lock-in and a plug-to-receptacle interlock that prevents accidental disconnection), preassembled seals, a double-spring contact system that provides superior contact force, and 2–8 lance-less contacts on a 2.0mm pitch with 4.0mm row-to-row spacing for double-row versions and an overall mated size of 21.0mm (WTB) or 30.2mm (WTW). It is rated for 3A, 100V, 26–22AWG wire, and operating temperatures extending from -55°C to +85°C. WTW JWPF Series connectors are available with 2–8 positions, tin-plated brass tab contacts, and tin-plated copper alloy receptacle contacts. WTB JWPF Series connectors are available with 2–4 positions, shrouded headers in vertical or top-entry styles with tin-plated copper alloy contacts, and tin-plated phosphor bronze receptacle contacts. They are also compatible with resin-coated, potted PCBs and their headers can accept WTW JWPF Series receptacles for maximum flexibility.
Samtec's submersible optical FireFly™ transceiver is ideal for use in liquid-cooled supercomputer, quantum computing, artificial intelligence (AI) engine, and high-performance emulation systems, which are steadily growing in popularity due to significantly improved cooling efficiencies and the fact that roughly 40% of the energy utilized by typical air-cooled supercomputers is used for cooling. The submersible transceiver is capable of up to 112Gb/s transmission speeds and employs the industry's leading miniature footprint, which allows users to achieve higher density, closer IC proximity, a simplified board layout, enhanced signal integrity from IC to faceplate, and reduced power dissipation. It is less than one-quarter the size of a standard QSFP module and uses less than half the power of a normal transceiver. FireFly micro cable assembly systems are available in both optical and copper designs, and both systems use the same two-piece, low-insertion-force (LIF) connector system with surface-mount tails that eliminate through-holes in the board.
PEI-Genesis
stocks Sure-Seal® IP67 M12 Connectors, which provide rugged and reliable interconnect solutions ideal for use in demanding industrial control networks that employ small sensors and are subject to harsh environmental conditions, including contamination, moisture, and vibration. Designed to prevent system downtime and costly repairs associated with damage resulting from contaminants like water and dust, the IP67-sealed M12 connector series is available in 3- to 17-pole configurations that feature robust TPU materials, gold-plated brass contacts, and screw-lock coupling mechanisms, and offer shielded cable, snap-in connections, and field-wireable PUR or PVC cable assemblies in customizable lengths.
Amphenol ICC
's Shielded Waterproof Micro USB 2.0 Type-B Connectors reliably protect against electromagnetic interference (EMI), radio-frequency interference (RFI), and electromagnetic discharge (ESD), support fast charging with 1.8A power contacts, and can be customized to support up to 3A to further extend application suitability. They have a robust, dual-layer shell design with full metal shielding, a plastic tongue that ensures high-reliability performance and prevents damage from connector abuse, IP4X-rated overmolded, epoxy-glue-based plastic sealing, and a rugged hold-down design that offers improved peeling force. They also employ the smallest USB 2.0 interface to save PCB space, five USB 2.0 compliant circuits capable of 480Mb/s high-speed signal transmission, rugged, gold-plated leaf contacts that prevent corrosion and improve reliability, and halogen-free and RoHS-compliant materials that meet environmental, health, and safety requirements. The USB connectors are ideal for use in a wide range of datacom, consumer, industrial, medical, and automotive applications, including hard and solid-state disk drives, connector hubs, flash drives, mobile phones, tablets, VR cameras, industrial computers, POS systems, chargers, media players, and infotainment systems. Customized designs are available upon request.
Heilind Electronics
 stocks TE Connectivity's Miniature SlimSeal Connectors, which provide space-saving, IP67-rated dust- and waterproof connections ideal for use in harsh-environment wire-to-board and wire-to-wire applications exposed to high humidity, including outdoor lighting, digital signage, parking garages, public transport stations, commercial refrigeration lighting, kitchen appliances, HVAC and security equipment, communications systems, and trailer lighting. The series is available in two- and three-position configurations with UL94 V-0 LCP housings and tin-plated copper alloy contacts and features robust press-to-release spring latches that prevent accidental unmating, preassembled rubber seals that reduce assembly time, and four housing colors that enable easy identification and assembly. It is rated for 22–18AWG, 3–5A depending on AWG, a maximum of 250VAC working voltage in wire-to-board configurations and a maximum of 400VAC in wire-to-wire configurations, 30-cycle durability, and operating temperatures extending from -40°C to +105°C.
JAE
's JN1/JN2 Series compact, circular connectors feature a user-friendly, one-touch, push-and-twist locking mechanism developed for ease-of-use in industrial devices and environmental protection measures including individual-component and mated-connection IP67 dust- and waterproof sealing and vibration and oil resistance. The series offer four-position, 5A, #20 contact and 10-position, 3A, #22 contact variants rated for 28–16AWG, 200VACrms operation, 2,000VACrms (4p) or 900VACrms (10p) dielectric withstanding voltage, and 1,000MΩ insulation resistance. They also offer straight, right-angle, and panel-attached plugs; cable-connecting, wall-mount, and panel-attached receptacles; normal and X-position contact inserts; gold, silver, and gold-over-nickel-plated contacts; crimp, solder, and through-hole terminations; and waterproof receptacle dust caps. The cable direction of the series' right-angle plugs can be set in and of four directions by rotating the plug in 90° increments. In addition, some variants come with contacts, while the contacts for others are sold separately, and some come with a bushing or bushing kit. JN1 Series connectors have lightweight, all-plastic constructions and are rated for operating temperatures extending from -20°C to +125°C. JN2 Series connectors are compatible with JN1 connectors, but have metal-reinforced shells that offer three times the strength of JN1 Series shells and are rated for operating temperatures extending from -20°C to +100°C. They also have grounded and TÜV certified four-position receptacles, unlike the JN1 Series.
ODU
's ODU AMC® HIGH-DENSITY push-pull circular connectors deliver high-reliability performance, electrical and mechanical robustness, and the highest possible number of contacts in the most compact space to enable significant size reductions and up to 70% weight savings in a wide range of military, security, medical, consumer electronics, and automotive applications. Available with 2–40 contacts in four housing sizes with diameters spanning <10mm to 18.5mm, these compact, high-density connectors also offer signal, power, and data in the same layout, IP68 watertight protection to 20m submersion, mechanical and color coding to ensure accurate mating, blind mating capabilities, 360° shielding for trouble-free data transfer, robust housings with non-reflective surfaces, innovative assembly options, extrusion for cable bend relief, salt spray resistance, breakaway functionality for maximum safety, quick and easy unmating, and long lifetimes of more than 5,000 mating cycles. The versatile series is compatible with USB 3.1 Gen 1, USB 2.0, HDMI 2.0, and Ethernet protocols, tested to military standards, and rated for operating temperatures extending from -51°C to +125°C, and can be supplied with contacts designed to terminate to PCBs, flex layers, and rigid-flex solutions. Fully integrated cable assembly solutions are also available.
NorComp
's 772-E Series Seal-D® IP67 Solder-Cup D-Sub Connectors provide sealed solutions in standard D-Sub profiles to enable drop-in replacements in harsh-environment applications including handheld computers, scanners, and printers; remote sensors, gauges, and data loggers; industrial and medical equipment used in washdown environments; transmitters and emergency beacons subject to temporary submersion; gas, electric, and water metering systems with embedded smart grid electronics; portable electric generation equipment; and consumer and commercial boating electronics. The series offers three sizes of nickel- or tin-plated steel shells with UL94 V-0 glass-filled thermoplastic insulators and 9, 15, or 25 gold-plated brass pins and meets IEC-529-IP67 and RoHS2 requirements. It is rated for 5A, 15mΩ maximum contact resistance, 1,000MΩ minimum insulation resistance, 500VAC for one minute, operating temperatures extending from -50°C to 100°C, and process temperatures up to 260°C for board applications and up to 230°C for cable applications. Permanent or removable panel sealing kits are also available and are sold separately.
Amphenol Pcd
's Solaris Series rectangular, plastic connectors are small (<0.5" tall), rugged, lightweight, and gender-reversible, allowing both plugs and receptacles to be configured with pins or sockets to suit individual application requirements. Designed to deliver reliable performance and ease of use in low- and medium-power commercial aircraft applications with high mating cycles and wide operating temperatures, including: seat arms, seat backs, tray tables, compartments, ceilings, and side panels, the series features a spring-loaded slide lock mechanism and snap-on strain relief that enable single-handed, tool-less mating and effectively eliminate the foreign object debris commonly found in typical screw-mount D-Sub connectors. Each housing is ultrasonically welded to achieve void-free joints and crack-free operation, and has raised finger ridges for a sure grip, integrated cable tie access holes for zero-footprint connections to bulkheads or cable bundles, and interfacial seal and wire seal grommets for IP67 protection from dust, moisture, and corrosion.
Schleuniger
's CoaxStrip 6580 is a fully programmable, multi-step stripping machine for coaxial, triaxial, and multi-conductor cable and single-conductor wire. State-of-the-art electronics, a user-friendly interface, and precision mechanics guarantee repeatable stripping quality. The machine's four blades can also strip thin, tough, and slightly out-of-round insulation materials, including specialty waterproof materials, and its protective cover can be removed without tools to facilitate quick, easy maintenance. The CoaxStrip 6580 is ideal for automotive and communications applications ranging from low-volume, quick-changeover to high-volume production runs and delivers a 20% performance boost and significantly longer blade life compared to earlier iterations. Additional benefits include high-performance S.ON control software, a large processing range, an intuitive color touchscreen, a newly designed stripping head, and cable diameter verification and barcode scanning functions.
TE Connectivity
's Dual-Wall Heat-Shrink Tubing protects against moisture and corrosive environments with providing electrical insulation and mechanical protection and is available in eight different series with numerous color options, shrink ratios ranging from 2:1 to 6:1, and various testing agency approvals. TE's dual-wall tubing products consist of a crosslinked outer jacket and an inner layer of highly engineered adhesive or encapsulant that melts and flows during installation to create a moisture-resistant protective barrier. Benefits of this type of tubing include controlled amounts of adhesive, consistent results, bonding compatibility with various materials, resistance to flame, heat, chemicals, and mechanical damage, UL recognition, and compliance with RoHS and AMS-DTL-23053 standards.
Amphenol SV Microwave
's portfolio of IP68 waterproof connectors is comprised of seven series especially designed to provide rugged, reliable performance in variety of harsh-environment applications, including RF test and measurement, vacuum and vacuum test, and military and aerospace electronics. Typical electrical performance characteristics include a maximum of -14dB return loss, 0.12*√f (GHz) insertion loss from DC–26.5GHz, and greater than 100dB isolation from DC–26.5GHz. Typical mechanical characteristics include 0.079" axial travel, a minimum of ±0.010" radial float, and minimum engagement force of 2.5 pounds per contact. The IP68 range offers 2.92mm, 2.4mm, 1.85mm, SMA, SMP, SMPM, and TNC connector solutions, connector solutions hermetically sealed to 1 x 10-8, and custom configurations.
Materion
's Alloy 390 and Alloy 390E enable design flexibility ideal for the development of small-form-factor power and signal interconnects employed in harsh environments, including burn-in and test sockets, production sockets, power connectors, handheld and portable electronics, automotive power applications, switches, relays, sensors, and controls. Alloy 390 copper beryllium alloy (UNS C17460) offers the high strength of Alloy 25 (C17200) combined with the electrical conductivity of Alloy 3 or Alloy 174 (C17410 or C17510), while Alloy 390E provides the same, but with greater formability. Both materials exhibit high conductivity, which helps maintain the flow of electrical and thermal energy, reduce device operating temperatures, and improve device battery life; exceptional stress relaxation characteristics, which helps retain contact force at elevated temperatures to ensure high-reliability performance; robust resilience, which enables large displacement tolerances and prevents permanent deformation; and excellent fatigue strength, which reliably prevents contact force degradation over even long lifecycles.
Siemon Interconnect Solutions
' Ruggedized Category 6a Shielded Patch Cords are a critical component of harsh-environment Cat 6a shielded channel solutions. Designed for use in conjunction with the company's Cat 6a shielded cable and shielded ruggedized outlets, the patch cord cable assemblies are made using standard Cat 7a shielded and foiled twisted-pair and communications multipurpose (CM) low-smoke, zero-halogen (LZ0H) cordage and provide 10Gb/s transmission in ruggedized commercial environments that require durability and protection against contamination and/or EMI and RFI. The cords are ivory with yellow boots and are available in standard cable lengths spanning 3–20' and 1–6m.
Like this article? Check out our other Product Roundup, New Product News, and 2019 articles, and visit our Markets Page for the latest articles in each of seven markets.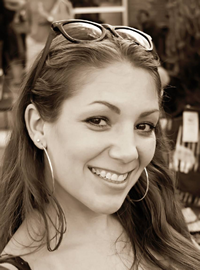 Latest posts by Christine Stieglitz
(see all)