Spring-Loaded Connector Products
This week's Product Roundup highlights spring-loaded connector products from leading suppliers.
Spring-Loaded Connector Products
AVX Corporation
's 70-9150 Series STRIPT™ single, insulator-less, pogo-pin contacts provide extremely flexible and robust off-the-shelf solutions for an extensive range of demanding, high-lifecycle board-to-board (BTB) applications in the industrial, commercial, medical, and military markets at a competitive price point. Designed to mate with gold-plated PCB pads or flat contacts in docking or cradle applications, the brass contacts enable ultimate design flexibility with regard to pin count and placement location, are capable of functioning as a charging, data transfer, or programming interface, and employ gold-over-nickel plating to ensure high-reliability and high-signal-integrity performance. They also have a SUS-304-grade stainless steel spring that achieves a nominal spring force of 60g per contact and facilitates exceptional mechanical and electrical performance for up to 10,000 cycles. The series is available in five standard compressed stacking heights spanning 2.0–5.5mm, which is the maximum working range and compressed height tolerance possible for a miniature 1.5mm-diameter plunger, and is rated for 1A current and operating temperatures extending from -40°C to +125°C. Voltage ratings are based on placement distance. The RoHS-compliant contacts are supplied on standard tape and reel packaging for automatic in-line SMT placement, have a disposable plastic cap to facilitate vacuum pick up, and can be integrated into custom plastic insulators to create a complete connector solution upon request. Ideal applications for the series include docking stations for recharging or transferring data to or from portable electronic devices, such as cell phones, MP3 players, tablets, and e-readers; testing and programming handheld electronic devices, such as point-of-sale equipment and handheld industrial terminals; and cabled interconnects in portable military radios. The single pogo-pin contacts are also ideal for use as an interface between medical or measurement devices and their pluggable, disposable components.
Rosenberger
's extensive portfolio of spring-loaded contact (SLC) solutions includes impedance-controlled SLCs for transmitting RF signals in board-to-board applications, SLC cable connectors or board- and panel-mounted products, and hybrid SLCs capable of DC, RF signal, power supply, and fiber optic transmission. The portfolio enables the easy installation and removal of subassemblies, delivers greater than 0.6mm of tolerance compensation for mating partners within a system (>0.6mm), supports a frequency range of DC to 6GHz and data rates up to 10Gb/s, and offers typical current ratings of 1.5A and 1,000+ mating cycles. In addition, antenna SLCs range from 3–10mm in height and battery SLCs are available with plastic housings for various polarities. Ideal applications include smartphones, Bluetooth devices, personal digital assistants, and wireless data collecting systems. Custom solutions are also available.
Mill-Max added two new solderless, compression-style spring-loaded connector products to its 858 Series of rugged, 4mm-pitch, spring-loaded connectors. The new 858-22-00X-80-XX1101 and 858-22-00X-80-XX2101 are the first Mill-Max connectors with two active plungers and are designed to utilize hardware to secure them in place, which facilitates easy adjustment and flexibility during assembly, as well as simple removal and replacement, and makes them ideal for applications in which soldered connections are either not desirable or impossible due to design constraints including temperature considerations, stack-up tolerance issues, and the prioritization of easy assembly and disassembly. They have spring-loaded plungers as the interface on both ends and screws that compress the plungers on the base end and allow them to establish solderless connections between two mating surfaces. The opposite-end plunger then acts as any other spring-loaded connector, ready to engage with a mating device or board. The new connectors feature rugged designs with stainless steel springs capable of maintaining high spring force at elevated temperatures over time; are available in two different plunger travel arrangements — a 0.045" stroke for both plunger ends or 0.030" on the base end and 0.060" on the device end — and with or without alignment pins and threaded inserts; and are rated for 9A. They are ideal for use in medical and research applications where devices and mating surfaces must be wiped down and cleaned regularly, for test fixtures that require routine connector replacement, for docking stations, quick connects, and any other assembly that relies on a mechanical means to secure a device to a dock or a stationary end, and for a variety of board stacking applications. For more information about spring-loaded connector products, download the company's new whitepaper, "Why Choosing the Right Spring-Loaded Connector Saves Long-Term Cost, and Reputations."
Materion Corporation
's Alloy 25 high-strength copper beryllium (CuBe) alloy (UNS C17200) provides the highest strength of any CuBe alloy and exhibits considerably greater electrical and thermal conductivity than other high-strength copper alloys, which makes it an excellent material for the development of connectors and other electronic components employed in heavy-duty, harsh-environment applications. Additional advantages include high fatigue strength, high resistance to wear, corrosion, galling, and stress relaxation, an ultimate tensile strength that can exceed 200ksi, a hardness approaching HRC 45, and a minimum electrical conductivity of 22% per the International Annealed Copper Standard (IACS). Alloy 25 is available in strip, rod and bar, plate, tube, wire, and forging and extrusion form factors and is approved to an extensive array of ASTM International, SAE International, RWMA, European (EN), Japanese Industrial, and Military standards. Ideal applications extend across markets ranging from oil and gas to consumer electronics and include a variety of connector industry products, including burn-in and test socket contacts, coil springs and pins for burn-in and test socket contacts and probe pins, circular and coaxial connectors, test probes and compression contacts, computer processor socket contacts, and modular jack contacts.
Smiths Interconnect
's Custom Spring Probe Interposers leverage the company's broad portfolio of proven, high-density, low-profile spring probe technologies, IDI contact technology, extensive plating and materials knowledge, engineering expertise, and state-of-the-art modeling and simulation tools to deliver high-performance, high-reliability, solutions for an extensive array of high-density, multicycle, board-to-board, battery contact, blind-mating, high-frequency, and harsh-environment applications. The probes are driven by helical coil springs, which maintain a constant force of contact over millions of cycles; employ advanced biasing techniques, which provides low, stable contact resistance, even under heavy shock and vibration; and self-correct for x, y, z, rotational and angular misalignment of the target, which makes them forgiving of both challenging mating conditions and high-vibration environments. They have a short signal path that allows them to support speeds of up to 12Gb/s and high-frequency bandwidths up to 20GHz, a very high compliance-to-length ratio (1:3), and a design that's optimized for easy insertion and removal, and offer power and signal in the same layout for significant space savings. They are also capable of safely handling substantial amounts of power (up to 30A per contact in free air), extreme temperatures, and environmental contaminants for 20,000 to 500,000 cycles, depending on the design, and are available with up to 300 contacts on a 2.0– 4.0mm pitch. Additional options include straight through-board solder (TBS), surface-mount, and compression-mount terminations, integrated alignment and latching features, and IP68 and MIL810 environmental sealing. The spring probe connectors can also be made coaxial through the use of insulators and metal interposer bodies. Ideal applications span the alternative energy, commercial aviation, defense, EV/HEV, industrial, medical, rail, space, and test and measurement markets, and include ground- and air-based radar, satellites, missiles, and fixed-wing and rotary aircraft.
ACES Electronics
' Mag-Fit High-Speed Transmission Docking Connectors for consumer electronics applications have a ruggedized, IP65 waterproof design with a 2.0mm pitch and impedance matched contacts. They deliver 5Gb/s using differential signals and are rated for 30VDC per pin and 30,000 cycles in operating temperatures extending from -40°C to +85°C. The halogen-free spring-loaded connector products also exhibit a maximum of 30mΩ contact resistance and a minimum of 100MΩ insulation resistance and have a minimum dielectric withstanding voltage of 500VAC.
SV Microwave
's LiteTouch Solderless PCB Connector Family offers a complete line of surface-mount coaxial PCB solutions that employ spring-loaded contacts and deliver fast, easy installation, precision mounting, non-destructive engagement, and high-frequency, high-reliability performance in applications with thin, flexible substrates, including IoT devices, 5G wireless infrastructure, RF test and measurement equipment, smart city, smart agriculture, and embedded computing systems, and stripline, microstrip, and coplanar PCB launch applications. Current configurations include 2.92mm, 2.4mm, 1.85mm, and SMA, and COTS versions are available through distribution. The family's 2.92mm Female Solderless LiteTouch PCB Connector is designed to mate with SMA and 3.5mm connectors, exhibits low VSWR, low leakage, and superior reliability, and supports a DC to 40GHz frequency range in high-speed digital, instrumentation, military, aerospace, satellite communications (SATCOM), cable assembly, and test and measurement applications. It has thicker walls than standard SMA connectors and a male pin that is shorter than those in the SMA and 3.5mm connectors it mates with to ensure that the outer contacts of the male and female connectors engage before the pin and female receptacle do in order to protect the pin and socket from the excessive wear and mating stress that can be caused by misalignment. The 2.92mm connector also exhibits 50Ω impedance and greater than 100dB shielding efficacy, is environmentally tested to various MIL-STD-202 specifications, and is rated for 500 mating cycles in operating temperatures extending from -65°C to +165°C.
Yokowo
's S Series connectors provide 60 solutions with benefits including waterproof protection, easy assembly, and high-current capabilities. Solutions include 5A high-current pogo-pin, floating pogo, waterproof receptacle, right-angle, through-hole, and double-row connectors for consumer and medical applications. Floating pogo-pin solutions are equivalent to double-ended pin contacts, enable solderless termination, and are available in 21 variants. High-current pogo-pin solutions employ a ball structure within the tube to protect the spring from high current and offer a through-hole tail for secure soldering and a solder-cup tail for 19AWG or greater wire attachment. Waterproof receptacle connectors with pogo-pin contacts have a 2.5mm pitch, employ an O-ring between the contact pins and housing to achieve an IPx7 rating, and are SMT compatible.
PRECI-DIP
offers an extensive line of spring-loaded contacts that are ideal for use in telecommunications, automation, industrial, transportation, testing, medical, aerospace, military, and consumer electronics applications. The contacts are comprised of a barrel body, a piston, and a helical compression spring and establish electrical contact by exerting pressure against a fixed, flat pad connector and offer continuous current ratings up to 3.5A, peak current ratings up to 7A, and mechanical lifetimes of up to 100,000 mating cycles. Benefits include tolerance compensation, blind mating capabilities, and the ability to connect surfaces that are not perpendicular to the contact axis. They can also connect pivoting or rotating elements. Spring-loaded contacts that feature gold-plated music wire springs are rated for operating temperatures extending from -55°C to +85°C, while those with stainless steel springs are rated for -55°C to +125°C. The line also offers spring-loaded contacts with slant or polygonal pistons, which put more radial force on the piston to achieve lower ohmic resistance, and patented coaxial or in-line designs with integrated multi-finger sliding contact clips, which establish high-reliability electrical continuity between bodies and pistons and ensures low, stable electrical resistance values without micro-discontinuities, even when the piston is moving or exposed to high vibration.
Newark
stocks Mill-Max Mfg. Corp.'s 868 Series spring-loaded and target connectors, which feature durable solder-cup terminations that accommodate wire and cable attachment, along with flanged insulators and fastening options for broad application suitability. These spring-loaded connector products are available with 2–6 positions on a 4mm pitch, have uniformly aligned solder-cup pins that facilitate the efficient soldering of wire sizes up to 16AWG, and are ideal for mounting into product housings for docking stations, cable terminations, heavy-duty quick connects, and panel mount equipment. They also have heavy-duty spring pins with 1.27mm-diameter plungers that resist bending and binding during the application of side loads and a gold-plated stainless-steel spring that delivers reliable operation to one million cycles and is less prone to stress relaxation when operating at higher temperatures over time than competing solutions (260°C max. for one hour or 180°C max. for 24 hours). Each spring pin is rated for 9A at a 10°C temperature rise with a contact resistance of less than 20mΩ and provides up to 2.29 mm of stroke. Mating target connectors are offered with the choice of either a flat or concave face on the mating side of the pins. The series also features high-temperature molded Nylon 46 insulators compatible with RoHS soldering processes, integrated mounting tabs for secure attachment to product housings or PCBs, and gold-plated, precision-machined brass components that provide high conductivity, corrosion resistance, and durability.
ISI Interconnect Systems, a Molex company, offers high-quality spring-loaded contacts in a variety of lengths, diameters, and plunger types to accommodate a wide range of test needs. The contacts are available with pitches as small as 0.4mm and lengths as short as 1.55mm, in single- and double-plunger styles, and pre-loaded in board-to-board interconnects. Non-magnetic versions and custom solutions are also available, and several standard spring-loaded contact products are available from stock. Ideal applications include BGA, CSP, and Micro BGA test socket development, substrate test, wafer-level test and evaluation, multi-chip module (MCM) board-level test, TCP/carrier tape test and evaluation, PCB functional test, and cell phone battery pins.
BTC Electronics
offers Glenair's Series 171 AlphaLink® SL spring-loaded connector products, which have an ultralow-profile, high-density design that delivers up to 50% footprint savings compared to conventional 2mm-pitch solutions and reliably withstands avionics-level shock and vibration. These precision-machined, solderless, board-level connectors deliver high-reliability, low-resistance performance and are available with 4–40 modular, gold-plated copper alloy contacts on 0.050" centers in double-row arrangements that deliver a minimum of 1,000 mating cycles and are rated for 2A continuous and 3A peak. The series is available with solder cup, wire pigtail, and EMI-shielded PC-tail terminations, a wide range of insert arrangements, aluminum alloy shells with electroless nickel or gold plating, high-temperature thermoplastic insulators suitable for surface-mount processes, and stainless steel mounting hardware for robust, vibration-resistant attachment to PCBs with a thickness of 0.062" or greater. Operating temperatures for the series extend from -65°C to +150°C.
Like this article? Check out our other Product Roundup, New Product News, and 2019 articles, and visit our Markets Page for the latest articles in each of nine markets.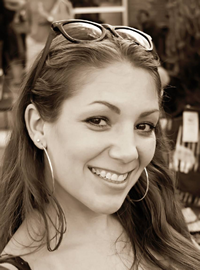 Latest posts by Christine Stieglitz
(see all)