Rectangular I/O Connector Products
This week's product roundup highlights some of the most compact, reliable, rugged, and versatile rectangular I/O connectors currently available on the market.
Rectangular I/O Connector Products
Amphenol Pcd
's SOLARIS Series rectangular I/O connectors are compact, low profile (<0.5"), lightweight, easy to use, and available with either pins or sockets. Ideal for low- and medium-power applications, including: aircraft lighting, intelligent peripherals, seat actuators, and user power systems, the gender-fluid series features durable, high-temperature, and chemical-resistant polyethermide housings with IP67 sealing and a spring-loaded slide lock that enables single-handed, tool-less mating and prevents wear and tear at the connector/cable interface to ensure long-lifetime performance with high mating cycles. It also features an integrated boot ridge for tying off protective sheathing and braids without adding backshells or saddle clamps and integrated cable-tie holes for zero-footprint attachment to pipes, bundles, and bulkheads.
Radiall
's Rectangular Multipin Connectors with LuxCis® ARINC 801 fiber optic contacts provide reliable, high-speed interconnect solutions designed for use in civil and military aerospace applications including: in-flight entertainment, heads-up display, and flight management systems. The series is compact, lightweight, cost-effective, and modular — offering a large variety of shells and high-density inserts that can be mixed with electrical contacts and are compatible with the EPX™ and QM Series — and delivers optimum optical and mechanical performance in multimode, single-mode, and single-mode APC fibers. The series also features removable sleeve holders that simplify access to the optical end-face to reduce installation and maintenance time and is rated for operating temperatures spanning -55°C to 125°C.
LEMO
's R Series rectangular plastic connectors feature a lightweight, rugged, and versatile design with high pin density for improved panel space, a thin, flat profile for enhanced ergonomics or reduced rack space, quick connect/disconnect capabilities, and a push-pull latching system for fast, secure, hassle-free connections. Available in four colors, three shell sizes (RR, 0R, and 1R), and a range of standard and hybrid contact configurations, including: multi-pole, coaxial, low-voltage, high-voltage, and fluidic, the series features crimp contacts, an adjustable cable clamp, and two keys (G and A) to prevent cross-mating, and is rated IP50. Initially developed for use in medical applications, including patient monitoring devices, the series is also suitable for test and measurement, aerospace and automotive testing, and other applications that require an extensive number of contacts in a limited space.
TE Connectivity
's ARINC 600 receptacles employ a proven stamped and formed contact system with hollow contacts and selective gold-plating on critical contact tines, rather than the traditional, solid, screw-machined, and completely gold-plated contact system utilized by traditional ARINC 600 connectors, which achieves up to 10% weight savings, depending on the insert arrangement, in addition to considerable cost savings. The re-engineered ARINC 600 receptacles are backward compatible with existing ARINC 600 plug connectors, feature "monoblock" single-piece inserts that simplify the manufacturing process to further cut costs, and deliver excellent electrical performance and reliability equivalent to the standard design. Ideal for use in avionics applications including: flight control, collision avoidance, in-flight entertainment, and air-to-ground communications systems, as well as for use in military ground vehicles, the series is currently offered with size 22 contacts in solder tail or press-fit/eye-of-the-needle designs and size 2 or size 3 housings.
Phoenix Contact
's Twin-PT HEAVYCON contact inserts with push-in termination enable the easy, tool-less wiring of two conductors to a single contact point, saving time, installation space, and an additional marshaling level. Compatible with many common transmission lines, the inserts can be combined with other housings and connection mechanisms, and are well suited for standard housings, box-mounting bases, and EVO double-outlet plug housings. These bridging elements also enable the multiplication of potential within connectors, opening up new possibilities in power transmission and high-position signal wiring, and are available with a fixed number of positions, as well as a modular insert design for use in the B-Series housings. Inserts with single push-in technology for use in compact D-Series housings will soon be available as well.
Bel Magnetics
' vertical-mount, single-port integrated connector modules (ICMs) support 10/100/1000Base-T and gigabit Ethernet speeds in applications with non-traditional board mounts that can't accommodate standard, right-angle ICMs. Comprised of single-port RJ45 connectors with integrated Ethernet magnetics, the vertical ICMs mount perpendicular to PCB planes to enable the easy insertion of RJ45 cables. They are available with both standard and low height profiles; PoE, PoE+, and standard circuit features; operating temperature ratings spanning 0°C to 70°C or -40° to 85°C; seven combinations of two LED indicators or no LED indicators; and optional EMI tabs.
Smiths Interconnects
' Rugged D-Sub Quadrax/Twinax Connectors are designed to ground the outer shield of 100Ω, size 10 quadrax or differential pair twinax contacts directly to the connector shell, and feature a multi-finger ground spring around the shell for multi-point contact engagement that affords superior EMI shielding. The series exhibits high impedance and low contact resistance, ensures minimal RF noise and high durability of up to 1,000 mating cycles, surpasses MIL-STD-202 shock and vibration requirements, and has a six-position keyed jack post that allows for 36 possible keying combinations to ensure that the right high-speed, D-sub plug is mated to the right high-speed receptacle. Specifications include a 3A maximum contact rating, 500VDC maximum working voltage, 3GHz bandwidth, and 2+Gb/s data rates.
ODU-MAC® White-Line and Blue-Line connectors
are now available with IP65-rated housings in sizes 1–4 that feature ODU's well-established spindle locking mechanism, which enables quick and easy locking and release in a compact, ergonomic, and high-precision design ideal for use in space-constrained applications across the medical, industrial, energy, military, and test and measurement markets. These rugged, high-density connector solutions enable the reliable transmission of various media, including: signal, power, high-current, high-voltage, coax, compressed air, data rates, and light waves; are designed to complete at least 30,000 locking cycles before requiring single spindle screw replacement, which is quick and easy to do, and does not require any tools or connector disassembly; and are now available with a secondary locking option as well: a space-saving crossbar locking system that requires two-handed operation, is rated for 5,000 locking cycles, and helps make manual plugging both simple and safe.
BTC Electronics
offers Hermetic Seal Corporation's Series 5000 rectangular, center-coupling, hermetic D-subminiature connectors, which are commercial equivalents for MIL-DTL-24308 connectors. Ideally suited for use in commercial, defense, ground support, and shipboard electronic and electrical equipment, the series is rated for temperatures spanning -55°C to +125°C and features a D-shape that ensures a positive polarization, a leak rate of <1 x 10-6cc/sec of helium at 15psi, tin-plated, cold-rolled steel shells, and passive or nickel-plated stainless steel shells. Insert arrangement options include: 1–9, 2–15, 3–25, 4–37, 5–50 size 20 contacts and 1–15, 2–26, 3–44, 4–62, 5–78, 6–104 high-density size 22 contacts. Flange options include a standard 24308-style flange, custom flanges for welding and for O-ring sealing, and custom double-ended feedthrough designs.
Nicomatic
's custom, metal shell Quick Lock I/O Connectors are based on EN4165 standards and enable quick, easy, and secure tool-less connections in even hard-to-reach systems, saving both assembly and maintenance time, which is especially useful in applications with high mating and unmating cycles and when using the connectors for test phases. The Quick Lock plugs feature an internal locking mechanism designed to withstand high-vibration environments and can easily be adapted to any standard EN4165 receptacles.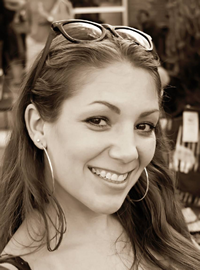 Latest posts by Christine Stieglitz
(see all)