Industry News: December 2017
Summary coverage of upcoming events and recent news from across the connector industry.
Industry News for December 2017
Event News
DesignCon's 2018 keynote presentations
are open to all pass types and will include a panel discussion that brings some of the industry's brightest minds together to discuss the SI/PI and EMI forecast for the next five years, a presentation about autonomous vehicle safety, and another about piloting the next space mission past Pluto. DesignCon will take place January 30 to February 1, 2018 in Santa Clara, California, and the full conference schedule is available now.
The Audi Sport ABT Schaeffler racing team that Würth Elektronik supports as a technology partner began the fourth season of the FIA Formula E Championship in Hong Kong on December 2 and 3. Würth's REDCUBE terminals have been used on the four Audi e-tron FE04 cars' inverter boards since the second season. In the third season, Würth and ABT optimized the battery backup for the cockpit and developed an associated battery charger, and new projects for the present season are actively in progress. The team's next race will take place January 13 in Marrakesh, Morocco.
electronica 2018
will expand from 13 to 17 halls and from two to five entrances, adding north, northeast, and northwest entries to the original east and west. Visitors will now be able to access the exhibition grounds from all sides, and the north-south arrangement of the segments will continue to encourage an even spread of visitors across the entire grounds. To ensure ease of navigation, the segments will be color-coded on both the hall plan and the grounds themselves (e.g., with colored carpets), and will be positioned next to neighboring topics wherever possible.
Award News
The ODU-MAC® ZERO
impressed the jury of the German Design Council and won the 2018 German Design Award, which honors innovative products and projects — and typically at the consumer device rather than the electronic component level — as well as the pioneering German manufacturers and designer behind them. The ODU-MAC ZERO is a recent addition to the ODU-MAC hybrid connector product line. Designed for use in industrial, medical, and test and measurement applications, it is compact, lightweight, ergonomic, and non-magnetic, and has a high packing density, a variety of coding options, innovative locking technology, and attractive aesthetics.
HARTING
received DESIGN&ELEKTRONIK's Innovator of the Year Award in the electromechanics category for the ix Industrial® miniaturized Ethernet connector for high-data-rate applications that the company jointly developed with Japan's Hirose technology group.
Facility News
Avnet
unveiled its first Design Center of Excellence in the Americas during a grand opening ceremony at the facility in San Jose, California, on November 20. The state-of-the-art facility encompasses 8,200 square feet and features an executive briefing center, a capabilities showcase, a New Product Introduction and Engineering Lab, product warehousing, and an advanced programming center. It will focus on design, engineering, and onboarding new products, bolster the company's commitment to drive innovation among OEMs and independent software vendors (ISVs) in support of its integrated and data center solutions, and help customers bring new products to market anywhere in the world.
Molex
opened a new 108,000-square-foot technology center in Fremont, California. Featuring a host of modern technologies and collaboration spaces designed to accelerate solutions development for markets including: datacom, telecom, enterprise networks, medical, autonomous vehicles, transportation, and industrial automation, the center is one of the main innovation hubs for Molex Optical Solutions, and is home to sales and customer development teams from many other technology businesses.
Fischer Connectors established a new subsidiary in Japan, Fischer Connectors K.K. (Inc.), and appointed Yasuo Suzuki as its new Japanese General Manager. The new facility will give local R&D teams, engineers, and companies direct access to Fischer Connectors' technical engineering experts and global network, and will help customers in the robotics, energy, transport, aerospace, medical, defense, and smart infrastructure industries transform their products, develop their businesses, and outshine their competition.
Partnership, Promotion, & Personnel News
Schleuniger Group signed an agreement
to acquire a majority stake (60%) of adaptronic Prüftechnik GmbH, a leader in wiring test systems, adapters, test tables, and test consoles for high- and low-voltage applications. Schleuniger expects to finalize the acquisition in early 2018 and to extend its existing range of services with customized solutions for testing cable harnesses, connectors, and assemblies designed for use in the aviation, aeronautics, automotive, railway, automation, and industrial sectors.
Power & Signal Group, a global distributor of electrical components, recently partnered with HellermannTyton to offer wire and cable management and protection products, including cable bundling and fastening solutions, to the automotive, commercial vehicle, and transportation markets.
PEI-Genesis announced an exclusive, authorized, value-add partnership with Amphenol Pcd for its MIL-spec and commercial-qualified D-Sub connectors. Ideal for use in space- and weight-constrained harsh-environment applications, these versatile, high-performance, subminiature connectors feature polarized shells and pin-and-socket machined contacts, and are now available through PEI-Genesis with a wide range of options, including: hundreds of MIL-spec (MIL-DTL-24308) and commercial shell and insert combinations, RoHS-compliant platings, various shell sizes and contact layouts, and with and without contacts and tooling.
ITT Cannon
published new SURE-SEAL and FRCIR M12 Data Transmission catalogs. The SURE-SEAL Series provides ultra-reliable, cost-effective solutions for harsh-environment applications, exhibiting extreme resistance to hazards including: liquids, vibration, shock, temperature, chemicals, and gas. The FRCIR M12 Series supports up to 10GbE, MVB, WTB, and video lines within the same connector. Available as one- or four-way variants with 2, 4, and 8 pole options, the series is fully compliant with the latest rail standards for fire and smoke.
Mouser Electronics
released an innovative Inventory Management Tool with a new companion mobile app for iOS and Android devices. The easy-to-use, web-based inventory system helps organizations and individuals effortlessly manage and track their stock of electronic components and related supplies, and the integrated apps allow users to scan barcodes and print bin labels directly from the application. The tool features a simple online dashboard with a quick, step-by-step setup wizard, and allows users to manage part numbers and inventory levels, generate inventory reports, and import current product inventory data from spreadsheets. It also offers check-in/check-out functionality, which helps organizations track shared tools such as scopes or soldering equipment.
WAGO
named John Bukowski (left) as its new Distribution Channel Manager of North America and Tyson Horne (right) as its Regional Sales Manager for Utah, as well as parts of Idaho, Wyoming, and Montana. Bukowski has worked in technical sales for more than 30 years at companies including: Eaton, Pepperl + Fuchs, Inc., and Schneider Electric, and Horne has worked in sales at companies including: ProMold, Crum Electric, and Walter Surface Technologies.
MJM industries' new website highlights their extensive line of wire harnesses, cable assemblies, flat flex cable assemblies, custom overmolded wire and cable assemblies, and wire leads, as well as their engineering and value-added services, which include: box-build, labeling, laser stripping, logistics, and packaging. The company is ISO certified, meets all PC/WHMA-A620 standards, and is ITAR compliant for customers in the defense and aerospace industries.
NAI appointed Trilogy as its manufacturer's sales representative in the Midwest to expand its cable assembly and harness design and manufacturing business in Trilogy's main markets, which include: medical, mil/aero, IoT, and industrial. For its northwest territory, NAI appointed CompRep Associates, whose main markets include: medical, mil/aero, industrial, computer, and communications.
ISL Products International Ltd. launched a new website with enhanced content and improved organization and search functionality. The new site features valuable technical content, including comprehensive design notes and case studies, and an inquiry form link on each page, which visitors can use to receive information about value-added component options, as well as end-of life and obsolete components, within just 24 hours.
Distribution News
Remke
is the Master Distributor of the new Melni BD-2HLS Crimpless Connectors. Invented by Mark Melni and featured on ABC's Shark Tank, the two-hole lug connectors are designed to replace existing commercial, mechanical, and crimp-style connectors and make the connection process safer, easier, and less expensive. The two-hole lug connectors feature innovative spiral insert technology that collapses around the conductor as the nut on the end of the connector is tightened, accept cable and wire sizes spanning 2/0–2AWG, are UL rated for both aluminum and copper cabling, and only require a wrench to forge fast, reliable connections, eliminating the need for multiple lug sizes, specialized dies, multiple measurements, tool changes, and crimps.
Heilind Electronics
now offers Amphenol RF's ATC-PS Series amplitude- and phase- stable, ultra-low-loss test cables. These preconfigured SMA assemblies are designed for high-performance applications that require minimal insertion and return loss, including test and measurement applications up to 20GHz, feature robust strain relief to ensure stability of the center contact relative to the connector body, and are rated for more than 5,000 mating cycles.
TTI, Inc.
is the first distributor to offer the new 38999 Reduced Flange Connectors from Amphenol Socapex, and can build each possible part number in the series with a 48-hour lead-time. Ideal for harsh-environment space aviation and defense applications with stringent size and weight reduction demands, the series is 20% lighter than the standard MIL-DTL-28999 III connectors they're compatible with, while exhibiting identical technical and electrical characteristics and high resistance to shock, vibration, and corrosion. Crimp, PC-tail, and standoff versions are available.
Sager Electronics
is now stocking TE Connectivity's Power Triple Lock connector system, which delivers high performance in a functional design that includes audible locking. Designed for use in power and signal applications, the system features a connector position assurance (CPA) device that locks the cap and plug together, a terminal position assurance (TPA) device that ensures terminals are fully seated and remain that way, four keying options, multiple color and snagless design features, up to 15 positions on 6mm spacing, and three material options that support standard 105°C, high-temperature 150°C, and glow-wire applications.
Heilind Electronics
now stocks the JMX Series push-pull connectors and UTL Series mixed power and signal connectors from Esterline Connection Technologies – SOURIAU. The JMX Series is waterproof, resistant to high temperatures, and compatible with autoclave sterilization, provides IP68 protection in both mated and unmated conditions, and is rated for up to 1200V, 12A, and more than 2,000 mating cycles. The UTL Series is waterproof, extremely UV-resistant, rated IP68/69K, available in four layouts with specific capabilities, and features a quick-release mechanism for easy mating and unmating.
TTI
signed a European agreement with Sensata Industrial Solutions, a division of Sensata Technologies with a diverse portfolio that includes pressure and temperature sensors, switches, position sensors, and solid-state relays for use in industrial automation, material handling, food and beverage, building equipment, medical, energy, and infrastructure industries.
Heilind Electronics
now offers JAE's DX07 Series USB Type-C connectors, which feature a compact design, high-density terminals, and superior EMI/EMC shielding. Ideal for use in mobile devices, the series is compliant with USB 3.1 Gen 2 protocols, supports 10Gb/s SuperSpeed (scalable to 20Gb/s), and accommodates a maximum 5A power supply for faster charging.
Associations, Standards, and Certifications News
The ECIA reported that Q3 CY17 North American distribution component sales were up 2.1% compared to Q2 CY17 and up 12% compared to Q3 CY16, and had reached the highest-dollar sales figures since the association began collecting distributor sales data in Q1 CY15. Distributors had four positive book-to-bill quarters out of the last five (save for Q2 CY17), distributor sales were up 9% in first three quarters of CY17 compared to the first three quarters of CY16, and forecasters expect continued growth opportunities, especially in the American infrastructure development, automotive, and medical markets. The breakdown for North American distributor sales by product segments YTD CY17 is: semiconductors (59%), interconnect (16%), passives (13%), electromechanical (10%), and displays (2%).
IPC – Association Connecting Electronics Industries® released the G revisions of the two most widely used standards in the electronic industry: IPC-J-STD-001 – Requirements of Soldered Electrical and Electronic Assemblies and IPC-A-610 – Acceptability of Electronic Assemblies, both of which are on a three-year renewal cycle.
GTK's manufacturing facility in Romania has been accredited to the ISO9001: 2015 standard. The facility is less than a year old, focuses on cable assembly and high-level assembly production, and employs the same production scheduling and data collection systems as the company's UK facility, allowing GTK to select the most suitable location to meet customer needs.
Ponn Machine Cutting Company received ISO-9001 certification for the design, development, and manufacture of high-tolerance connector gaskets and seals for use in mobile communications, computing, medical electronics, and ruggedized military equipment applications.
IPC – Association Connecting Electronics Industries® announced that Aegis Software has donated and legally transferred the rights to an open-source engineering toolkit designed to simplify and expedite connected factory exchange (CFX) data message creation and machine-to-machine and machine-to-broker message communication in a CFX network. The CFX Messaging Library software toolkit consists of two parts: a collection of data objects representing the standardized CFX messages and a collection of classes that facilitate the transmission and receipt of CFX messages using the committee-agreed OASIS AMQP1.0 message wire protocol, and will post to a public, open-source website where software developers at machine vendors, software vendors, and manufacturers are free to contribute, evolve, and expand its functionality to make it an even more useful tool for the only standards-based factory data communication solution for the industry.
Social Links
Recently posted:
[related_posts limit="10″]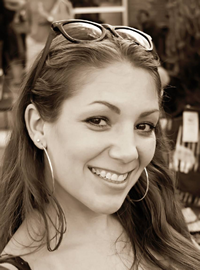 Latest posts by Christine Stieglitz
(see all)