Follow the Markets
Connector Supplier's market-focused coverage offers insights into a world of applications that are made possible by connectors.
In 2017, our coverage of the connector industry showcased connector, sensor, and cable assembly products in action. We found connectors in virtually every industry, from healthcare to agriculture to transportation. As connectors empower the Internet of Things (IoT), they'll play an even greater role in our world.
Connector Supplier will tell more of those stories in 2018 as we explore eight key market areas. Stay tuned for a new website and newsletter redesign that will make it easier for you to navigate the markets that matter to you.
In the Transportation market, we'll follow alternative powertrain technologies and assisted and autonomous driving systems as they transform not just personal and performance vehicles, but rail, commercial, off-highway, and agricultural vehicles. As we learned in 2017, long-haul trucking and even commuter bicycles are going electric too.
Technology is making warfare more strategic. Modern missile defense systems rely on sophisticated electronics, and we'll find out more about these smart systems in 2018. In 2017, our Mil-Aero coverage included UAVs, a rapidly expanding part of the military picture.
Consumer Electronics is one of our most popular areas of coverage, and in 2018 we'll explore the growing role sensors are playing in these products, especially within the IoT. We'll continue to keep an eye on favorite gadgets, like the tiny smart watchbands we examined at DesignCon last year.
An especially rich area for connector technology is Telecom, Datacom, and Networking, and we'll see how data centers are evolving to cope with demand. In 2017, we were impressed by how data centers weathered natural disasters.
Medicine is becoming more mobile, thanks to flexible connectors. In 2018, look for a story about how the IoT is improving life for people with disabilities, and don't miss this year's piece on high-tech wheelchairs.
Could your commute be more comfortable and sustainable? Yes, thanks to connectors. Next year, we'll continue to make Automotive coverage a priority, with stories on advanced driver assistance, autonomous control, and infotainment systems in cars and high-tech racecars. Check out our 2017 story on EV charging stations.
The Industrial market is filled with connector-driving efficiencies. From factories to farms, technology is changing the way we manufacture. This year, we looked at indoor agriculture. Next year, we'll cover more systems and products that connectors help make better.
The Energy market is filled with stories about the ways we create the power we need to keep all of our incredible devices working. In 2017, solar was a hot topic. In 2018, we'll follow the money, legislation, and technology that will shape the future.
We'll also dig into technology and design that connector companies are putting into these continually evolving components. Our new Build-A-Connector sponsored eNewsletter issues let manufacturers tell their own stories.
What markets and applications do your company's products make possible? Visit our table at DesignCon in February 2018 and let us know. We'll be at Booth T5. See you there!
Recently posted:
[related_posts limit="10″]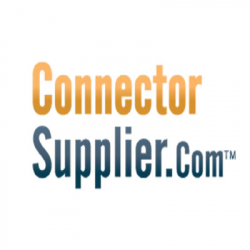 Latest posts by Connector Supplier
(see all)