October 2019 Connector Industry News
Summary coverage of upcoming industry events, as well as recent award, partnership, promotion, personnel, facility, distribution, standards, association, and certification news from across the connector industry.
October 2019 Connector Industry News
October 2019 Connector Industry News > Event News
Amphenol Pcd is showcasing its MIL-DTL-24308-qualified D-Subs, all-weather UAS solutions, military cable solutions, and military clamp solutions at AUSA 2019 in Washington, DC, October 14–16. The company will also be showcasing new reduced-flange USB3F TV and RJF TV6 connectors from Amphenol Socapex for size- and weight-critical harsh-environment applications including C4ISR equipment, battlefield communications systems, and data acquisition and transmission, and will be joined by Amphenol Aerospace representatives showcasing the company's newest D38999 series connector, the Tri-Power Connector Series, which incorporates RadSok and Temper-Grip high-current contacts and can carry up to 250A per contact and 1,000A per connector. Amphenol Pcd is also exhibiting at the 2019 NBAA Business and Aviation Convention & Exhibition in Las Vegas, October 22–24.
ITT's Cannon, Enidine, KONI, and Matrix Composites brands are showcasing a comprehensive portfolio of highly engineered, ruggedized, and field-proven interconnect, energy absorption, and closed-molding solutions for next-generation, mission-critical military and defense applications at this year's Association of the US Army (AUSA) Annual Meeting and Exposition (AUSA 2019), October 14–16 in Washington, DC. Exhibit highlights include ITT Cannon's  Nemesis II CBA 20+ Meters and Rock-in-Lock™ (RIL) Latching Connectors for solider-worn systems; KPSE MIL-DTL-26482- and VG95328-style , CA Bayonet, and Combo-D connectors for communications, weapons, control, distribution, starter, and generator applications in military ground vehicles including tanks, HUMVEEs, and Bradley Fighting Vehicles; and its MDM C/P Mixed Signal Microminiature, BKAD ARINC 600 Rack and Panel, and Sealed D-Subminiature connectors for space-critical, high-bandwidth, and high-power military aviation applications, including the Apache Hellfire, UH-60 Blackhawk and F-35 Joint Strike Fighter (JSF) platforms.
TE Connectivity is showcasing its high-reliability, harsh-environment connectivity solutions, including small-form-factor power, signal, and fiber optic connectors, DEUTSCH 369 Series connectors, KILOVAC high-voltage relays and contactors, sensors, power cables, and Integrated System Solutions MiniMRP Avionics Packaging at Airtech 2019, October 14–16 in Munich, Germany, as well as its partnership with rFlight. Billed as the event where aerospace meets automotive, the conference will address new business uses for industrial-scale drones, flying cars and taxis, and several other new and potentially revolutionary aerospace applications that depend on the development and maturation of all-electric and hybrid-electric flight, which create new challenges for electrical interconnect technologies due to higher power and voltage levels. It will also feature a presentation by TE Aerospace expert Russel Graves, "What's Powering Up the Future of Flight," on October 15.
ITT Cannon is showcasing its new DC Fast-Charging CCS 1 Solution and complementary range of EV infrastructure, including global AC and High-Power Charging (HPC) solutions, during eMove 360° Oct 15–17 in Munich. In addition to the new DC Fast-Charging offering, attendees will have the opportunity to see ITT Cannon's customization expertise and tailored charging solutions for electric vehicle applications. Exhibit highlights include its CCS 1 DC fast-charging connector and un-cooled cable solution, which is designed to SAE J1772 standards and provides up to 150A continuous charging and power up to 150kW; its liquid-cooled DC HPC solutions, which utilize a dielectric cooling liquid that runs from the cable throughout the connector's contact system to achieve outstanding heat dissipation performance, are available in both CCS 1 and CCS2 variants, and are the first EV charging product to receive both VDE and Intertek confirmation of continuous charging capabilities at 500A and an ambient temperature of 50°C; and its comprehensive, customizable line of AC charging solutions, which includes AC connectors, plugs, inlets, and outlets that are all built in accordance with IEC, SAE, and GB/T global standards. Additional customization options include customized handle colors, inlays, and logos, as well as customized cables and end terminals.
Schleuniger, Inc. is showcasing several of its innovative stripping, cutting, crimping, and marking solutions for all types of wire and cable at The ASSEMBLY Show 2019, October 22–24 in Rosemont, Illinois. The Schleuniger exhibit will feature hands-on demonstrations of several featured products, including the MultiStrip 9480 cut and strip machine equipped with the sensor-controlled SmartDetect quality monitoring system, which accurately detects any contact between the stripping blade and the conductor to ensure ultimate quality with no nicks, cuts, or missing strands, and the CoaxCenter 6000, which is the first and only fully automatic machine for processing micro-coaxial cables, is equipped with new CP 150 crimping presses especially designed for crimping small wires down to 42 AWG micro-coax, is capable of processing conformable coax and small, single-conductor wires with ease, and is enabled with the QCam 360 automatic stripping quality monitoring system. Additional exhibit highlights include the newly released PullTester 26T testing device, which features a 7" touchscreen display, 8GB of memory, expanded test capabilities, and quick-change sample holding fixtures; the ACO 08 crimp force monitor for benchtop crimping, which features a 4.3" touchscreen display that allows users to clearly view processing results and easily control processing parameters; the UniStrip line of wire stripping machines and CoaxStrip line of coaxial stripping machines; and its S University eLearning platform, which is designed to get new operators trained and ready to produce at the highest levels.
IPC E-Textiles Europe 2019 — a two-day technical education conference for innovators, technologists, and OEMs interested in producing e-textile technologies and products for market segments including fashion design, health monitoring, medical, automotive, aerospace, and military — will take place in Munich, Germany, November 12–13.
LEMO and Northwire, Inc. are showcasing robust, biocompatible, medical-grade connectivity solutions at COMPAMED 2019 in Düsseldorf, Germany, November 18–21, including ISO-10993-5- and ISO-10993-10-compliant BioCompatic hybrid cable assemblies with electrical, fiber optic, fluidic, and/or pneumatic components and a new PTFE material rated for temperatures up to 300C and compatible with steam, H2O2, and ETO sterilization.
Omnetics Connector Corporation is exhibiting at Space Tech Expo Europe in Bremen, Germany, November 19–21.October 2019 Connector Industry News
DesignCon 2020 marks the 25th anniversary of the largest annual gathering of chip, board, and systems designers in the US, which is widely renowned for its technical conference, educational programming, expo, and networking events — all of which are designed by a carefully curated committee of industry-leading engineers to provide optimal support for engineers working to develop cutting-edge technologies to surmount both today's and tomorrow's challenges. DesignCon 2020 will take place January 28–30 in Santa Clara, California, and will feature more than 100 technical sessions organized into 14 tracks focused on pressing electronics topics ranging from signal and power integrity and EMI to 5G connectivity to machine learning, I/O interface design, and artificial intelligence — all of which also provide attendees with valuable IEEE professional development hours and continuing education units. The three-day event will also feature an expo with more than 175 exhibitors, free educational sessions, live teardowns and expert-led panels, interactive product demonstrations, and keynote presentations by leading visionaries. DesignCon offers four pass options: an all-access pass, a boot camp pass, a two-day conference pass, and a free expo pass. Registration is open, Early Bird Rates are in effect until Friday, November 22, and group discounts are also available.
Würth Elektronik eiSos Group CTO, Alexander Gerfer, delivered a presentation and participated in several panel discussions at the recent DLD Tel Aviv Digital Conference, which is widely recognized as amongst the most important digital future conferences. In his speech, Gerfer stressed the importance of innovative hardware for the success of digital companies and the value of partnering with customer-centric component developers willing to support small-quantity prototype production and leverage their expertise to help improve future technologies.
TE Connectivity recently showcased its portfolio of high-reliability, harsh-environment maritime connectivity solutions for applications including submarine, propulsion, power distribution, and marine-based military, weapons, and payload systems at Pacific 2019 in Sydney, Australia.
October 2019 Connector Industry News > Award News
The HARTING Technology Group received the 2019 Innovative Product Award from China's MM Modern Manufacturing publication, a counterpart to Germany's MM Maschinenmarkt magazine, in honor of its ix Industrial® Ethernet connector, which delivers outstanding 10GbE Cat 6A data transmission performance and high-current power over Ethernet (PoE) in a rugged, miniaturized, and fully shielded form factor that requires 70% less installation space than RJ45 connectors, reliably withstands shock and vibration per EN 50155 railway specifications, is rated for 5,000 mating cycles, and is standardized according to IEC 61076-3-124 to give users investment security. This award marks the ix Industrial connector's fourth industry accolade.
October 2019 Connector Industry News > Partnership, Publication, & Personnel News
Measurement Specialties Inc., a subsidiary of TE Connectivity Ltd. completed its acquisition of Silicon Microstructures Inc. (SMI) from Elmos Semiconductor AG on September 30. SMI's micro electromechanical systems (MEMS) sensor technology and design and manufacturing capabilities combined with TE's operational scale, customer base, and existing sensors technologies will provide customers with an even more comprehensive global sensing solutions portfolio. SMI expands TE's global leadership in pressure-sensing technology, particularly in medical, transportation, and industrial applications, and will now be reported as part of TE's Sensor Solutions business.
Mouser Electronics and celebrity engineer Grant Imahara recently released the second video in the Engineering Big Ideas series, which is part of Mouser's award-winning Empowering Innovation Together™ program and is sponsored in part by Molex. In the video, Mouser and Imahara take viewers along to Milan, Italy, for a visit to Arduino®, one of the world's leading open-source hardware and software ecosystems, and speak to co-founder and CTO Massimo Banzi to learn more about the prototyping tools designers and developers use to understand and articulate the capabilities and limits of an idea. The pair also explores how the open source movement contributes to broadening access to innovation.
Avnet has launched an Avnet Super Store on Alibaba Group's China-focused B2B purchasing and wholesale marketplace, 1688.com, through an alliance with Alibaba Group, one of the world's largest e-commerce companies. The companies announced the alliance, which brings together two established sources of technology innovation, during Alibaba's Apsara Conference in Hangzhou's Cloud Town. As China's largest wholesale platform for industrial products, 1688.com is home to more than 10 million enterprise storefronts, with 150 million users visiting the site per day. The site serves as a dedicated sourcing channel for wholesale buyers in China and has been expanding its cross-border wholesale business, including bringing foreign suppliers onto the platform.
Cinch Connectivity Solutions' new whitepaper, "Solutions for Emerging Test and Measurement Challenges: Multi-Channel Ganged Triax Assembly" features in-depth information about its new customizable, high-density, triaxial interconnect, which provides engineers with a convenient and reliable solution for creating multi-channel connector assemblies in applications that require high noise immunity, rugged construction options, extremely low current measurements, reduced cable losses and loading, and reduced distributed capacitance through the length of the transmission line.
AVX Corporation donated $15,000 to help fund the construction of a splash pad park in Fountain Inn, South Carolina, which has been home to its corporate headquarters since 2010. The Fountain on Main splash pad park, presented by Greenville Water, is free to the public and conveniently located in the heart of the city's fast-growing downtown area, which features a variety of shops, restaurants, and a farmer's market — all within walking distance. In honor of its corporate support of the splash pad project, which was initiated by the Leadership Golden Strip — a collaborative effort between the Fountain Inn and Simpsonville Area Chambers of Commerce — AVX was recognized with a logo-emblazoned sign that was affixed to a wall at the Fountain on Main site.
Samtec's latest blogs include A Deep Dive Into Severe Environment Testing Part I and Part II, September 2019 website updates, the value of trade shows for both exhibiting connectivity companies and engineers, Samtec's recent exhibition at ECOC 2019, the critical roles that connectivity components and design engineers play in today's fast-paced innovation cycle, and a live video demonstration and detailed explanation of how Samtec Flyover® technology offers a 112Gb/s high-density escape from the system ASIC to the front panel.
Cinch Connectivity Solutions released a newly revised and consolidated version of its Johnson mmWave Catalog, which now includes the Johnson 1.85mm, 2.4mm, and 2.92mm product series.
PEI-Genesis published Part I of its new blog, "Durable Industrial Connectors Powering Heavy-Duty Equipment."
October 2019 Connector Industry News
Omnetics Connector Corporation's Fall 2019 newsletter features details about a custom connector design and development success, two new machines that will boost the company's manufacturing process efficiency and improve its cost-efficacy, an article about how today's rapid technological development often requires custom connector designs, and information about its ruggedized connectors and upcoming exhibition at Space Tech Expo Europe.
HARTING Technology Group board member Uwe Gräff retired from his New Technologies and Development position by mutual consent end of September. Gräff took up his initial managing director position at HARTING in early 2015 and joined the management board in early 2019. The company will issue information on the staffing of the New Technologies and Development management board position at the given time.
Phoenix Contact's latest blogs address smart building solutions, including those featured at the recent Smart Buildings 2019 conference in London, and surge protection for sensitive electronic systems.
TTI, Inc. recently updated its new technology-focused Sensor, Antenna, and RF & Microwave resource centers with new data, discoveries, and product information.
PROVERTHA announced that it would soon extend its comprehensive range of D-Sub connectors by taking over D-Sub production from ERNI back in February and, as of October 1, has taken over all necessary machinery and tools to continue the production. TMC/D-Sub connectors and accessories can now be ordered from PROVERTHA using the current ERNI article numbers and sales prices of ERNI's discontinued D-Sub products will remain stable until the end of 2019.
TPC Wire & Cable Corp. recently completed its acquisition of Cicoil LLC., a leading manufacturer and distributor of flat cable and flat and round cable assemblies widely used in mission-critical applications within the military, aerospace, semiconductor, and military markets since 1956, which will allow TPC to further expand its market reach and strengthen its portfolio of specialized wire and cable solutions for sophisticated, high-cost-of-failure environments. TPC also recently completed its purchase of Pittsburgh Wire and Cable (PWC), Inc., a value-add stocking distributor of high-end electrical solutions for the video inspection, mining, and rail industries.
October 2019 Connector Industry News > Facility News
LEMO opened its new, state-of-the-art European Distribution Center (EDC) in the Netherlands, which was built to support the unprecedented growth of its Benelux business with expanded inventory and expedited delivery services and also houses the LEMO Netherlands Cable Assembly Department and the European stock of LEMO's Northwire Cable. Located in Haarlem, near Amsterdam, the new three-story facility features attractive contemporary architecture and interior design elements and is built to optimize both the flow of goods and people and environmental sustainability — incorporating a moss/sedum roof and photovoltaic panels amongst other green design features — as well as to improve employee comfort and wellbeing. Featuring more than 2,000 square meters of assembly space, 580 square meters of industrial space, and plenty of high-quality office space with expansive outdoor views, the new facility is double the size of LEMO's original Dutch subsidiary, which opened in 2005 and has grown from a staff of two to more than 50 people. Click here to take a virtual tour of the digital rendering produced by the architects.
Omnetics Connector Corporation installed two new time- and cost-saving machines at its recently-expanded Precision Machining Division location: a Tornos CU2007 for manufacturing rectangular connector housings and a Tornos GT-32 for manufacturing circular connector housings. The Tornos CU2007 is capable of machining a finished latching Micro-D housing in one simple step, whereas previously, each part required up to five rotations and inspections. It also allows Omnetics to produce parts with a five-axis capability, such as backshells with non-standard angles. Both this machine and the Tornos GT-32, which allows the company to manufacture circular housings in-house, are part of a larger effort at Omnetics to reduce outsourcing manufacturing. Benefits of the new machinery include less operator intervention, reduced setup times, decreased lead-times, and cost savings, as well as the ability to experiment with new product development and manufacture application-specific parts.
October 2019 Connector Industry News
October 2019 Connector Industry News > Distribution News
TTI, Inc. entered into a North American distribution agreement with SSI Technologies, an Amphenol company, and now offers its high-reliability pressure, level, and magnetic sensors, sensor-based monitoring systems, digital pressure gauges, and digital level gauges for automotive and industrial applications. TTI also signed new North American distribution agreements with two other Amphenol companies: SGX Sensortech, which is widely recognized as a leading supplier of air quality sensors and modules for automotive and industrial applications, and All Sensors Corporation, an industry leader in the design and manufacturing of ultra-low-pressure sensors for medical, military, industrial, and HVAC applications.
October 2019 Connector Industry News
Heilind Electronics added Piher Sensors & Controls to its growing list of Amphenol sensor franchises and now offers both standard and custom-engineered Piher solutions including Hall Effect, touchless, inductive, position, and speed sensors, printed electronics, and potentiometers for harsh-environment applications including HVAC, consumer appliance, industrial control, automotive lighting, off-highway vehicle, instrumentation, medical, power tool, and human-machine interface applications. Heilind also added AirBorn's line of harsh-environment interconnect solutions to its line card and is now stocking Bel's RJ45 Ethernet Patch Cords for computer networking, telecom, datacom, lighting, gaming, office equipment, and consumer electronics applications and Alpha Wire's Pro-Met Metric VDE Control Cables for applications in the automotive, industrial automation, military, aerospace, medical, and food and beverage industries as well.
Avnet is offering a limited quantity of Molex Connected Home Tool Kits as samples for smart home development projects. The kits contain Molex antennas, crimp housings and terminals, FFC/FPC connectors, I/O connectors, memory card sockets, modular jacks/plugs, and PCB headers and receptacles and support the development of smart home solutions including security cameras and smart lighting systems. Avnet is also now stocking Molex's Coeur CST High-Current Interconnect System for board-to-board applications in the telecom, datacom, and industrial markets.
Mouser Electronics is now stocking the Molex HSAutoLink I Interconnect System for automotive connectivity applications including infotainment, navigation, telematics, diagnostics and data upload, and camera-to-controller and -device connections. The system delivers data rates up to 2Gb/s, offers multiple keying options, features full-length cable shielding for superior signal performance, and is USCAR-30 compliant. Mouser also recently added JAE's DC04 HDMI 2.1 Connectors for A/V applications, Hirose's DF51K 2mm-Pitch Wire-to-Board Connectors for industrial, medical, and office equipment, and Amphenol Sine Systems' SpeedSplice™ A Series Terminals and Kits for heavy-duty agricultural, automotive, military, and alternative energy applications to its expansive portfolio of interconnect solutions.
Interstate Connecting Components (ICC) is now stocking AirBorn's line of harsh-environment interconnect solutions, including its rugged board-to-board and cable-to-board Micro-D, nanominiature, and circular connectors with high-density configurations, high-speed capabilities, and mil-spec qualifications, as well as a complete selection of proprietary AirBorn parts. Ideal applications for the product line extend across the military, defense, aerospace, space exploration, marine, energy, geophysical, industrial, instrumentation, and medical markets. October 2019 Connector Industry News
October 2019 Connector Industry News
Digi-Key Electronics is now stocking HARTING's compact and robust Han® 1A Heavy-Duty Power Connectors, which deliver data, signals, and power for small drives, sensors, and devices; Molex's VersaBlade Wire-to-Wire Connector System, which offers superior mating reliability, easy assembly, and cost savings for white goods and HVAC applications; Mill-Max Mfg. Corp.'s 0448/0640 Series Minimal-Insertion-Length Contact Receptacles, which enable compressed packaging, shorter electrical signal paths, and reduce potential RF interference and exhibit high conductivity, corrosion resistance, and durability; Würth Elektronik's high-durability, micro coaxial (MCX) and microminiature coaxial (MMCX) connectors, which are rated for 500 cycles and 50Ω impedance at frequencies up to 6GHz.
October 2019 Connector Industry News > Associations, Standards, & Certifications News
Samtec recently joined two new multi-source agreement (MSA) groups aimed at advancing next-generation, high-speed copper and optical transceiver technologies: the QSFP-DD800 MSA, which launched this September with the support of eight industry leaders, including Samtec, and the Open Eye MSA, which launched this May. The QSFP-DD800 MSA aims to build upon the success of the QSFP-DD form factor to enable 100Gb/s over eight lanes and, ultimately, to increase pluggable transceiver speeds to 800Gb/s. The Open Eye MSA will develop optical transmitter and receiver specifications to enable optical module implementation using a wide range of optical and electronics technologies, develop single-mode and multi-mode specifications to support the industry requirements, support 56 Gb/s PAM host requirements including OIF CEI-56G-VSR-PAM4 and IEEE 50GAUI-1, 100GAUI-2, 200GAUI-4, 400GAUI-8, and focus future efforts on 100Gb/s channels.
ANSI and VITA ratified the ANSI/VITA 46.0-2019 VPX Baseline Standard for critical embedded computing, which defines physical features that enable high-speed communication in 3U or 6U backplane-based critical and intelligent embedded computing systems, including many defense applications and much of the hardware work being done by the SOSA™ Consortium. ANSI and VITA also ratified the ANSI/VITA 57.1-2019 FPGA Mezzanine Card (FMC) Standard, which describes FMC IO modules and an electromechanical bridge between front panel I/O, on the mezzanine module, and an FPGA processing device on the carrier card that accepts the mezzanine module. Both standards have completed the VITA and ANSI processes, which requires that every active standard be reviewed every five years, and earned full recognition under VITA guidance. The VITA 46 VPX working group started work in March 2003, ratified a baseline VPX standard in 2007, and revised it in 2013. The 2019 revision made several deletions, clarifications, and updates to the capabilities defined in the standard to bring it back into line with the current requirements of VPX technology. ANSI/VITA 57.1 was originally ratified in 2007 and revised in 2013. Changes in this revision include added observation to account for jackscrew-stand-off-miniature (JSOM) options, ground restrictions made optional for RF modules, changes to accommodate larger EEPROMs, increased 3P3VAUX maximum amps to 110mA, and dded observation to address FPGA power sequencing.
IPC – Association Connecting Electronics Industries® has joined the European Partnership for Responsible Minerals (EPRM) as part of its continuing efforts to help IPC members navigate the complex challenge of responsible minerals sourcing. The EPRM is a multi-stakeholder partnership aiming to break the links between minerals extraction, conflict, and human rights violations and to increase the proportion of responsibly produced minerals in war-torn regions including central Africa and Colombia. The organization builds partnerships and shares knowledge about due diligence regarding the tin, tantalum, tungsten, and gold minerals used in electronic components employed in markets including automotive, medical, datacom, telecom, military, and aerospace. The group is especially focused on assisting small- and medium-sized enterprises with their due diligence requirements and will launch its "Due Diligence Ready" initiative in November, which will provide companies with easy access to information, tools, and training materials in preparation for a new EU regulation that will go into effect on January 1, 2021.
Q3 2019 results from IPC's Pulse of the Electronics Industry global data service show that the global electronics industry continues to thrive in a positive business environment and still predicts continued growth over the next year; however, the results are somewhat less optimistic than in earlier quarters this year and there are some sharp contrasts between regions. The industry's view of the current direction of the business environment worldwide remained positive this quarter, but just barely, representing the lowest composite score since the Pulse survey began in mid-2017.
IPC's 2019 Annual Report on the North American PCB Industry shows that the North American PCB industry has turned a corner. For the first time in five years, domestic PCB production grew by nearly 8% in 2018, solidifying the projected turnaround that began in 2017. Other key findings in the report include a breakdown of vertical markets for PCBs, which reveals that PCBs for military, aerospace, medical, and instrumentation markets account for the lion's share of both rigid PCB and flexible circuit sales in North America, as well as estimates of PCB domestic production value and historical trends in the size and growth of PCB markets.
IPC published the August 2019 findings from its North American PCB Statistical Program, which revealed that sales and order growth rebounded in August and the book-to-bill ratio strengthened to 1.02. Total North American PCB shipments in August 2019 were up 0.6% compared to the August 2018, year-to-date (YTD) sales growth remained positive at 7.4%, and August shipments increased 11.4% compared to July. PCB bookings in August increased 7.6% year-over-year and 19.8% from July, boosting YTD order growth up to 1.9%.
The ECIA's Distributor, Manufacturer, and Independent Manufacturer Representative councils recently met in Savannah, Georgia, for the organization's semi-annual Joint Council Session and elected three new members to the ECIA Board of Directors: Mark Shiring, President and CEO of ebm-papst, Inc.; Chris Wadsworth, General Manager of Carlton-Bates Company; and Karim Yasmine, Corporate Vice President, Strategic Supplier Development of Future Electronics.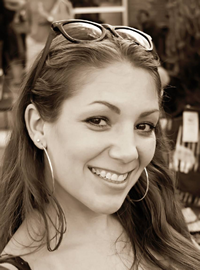 Latest posts by Christine Stieglitz
(see all)