Non-Magnetic Connector Products
This week's Product Roundup highlights non-magnetic connector products designed for use in equipment with magnetic fields, like MRI machines, and other sensitive electronics applications.
Non-Magnetic Connector Products
Radiall
's non-magnetic connector product portfolio is comprised of various interface sizes designed to carry RF signals within magnetic fields, like in MRI machines. Suitable for a use in a wide variety of medical, space, industrial, aerospace, defense, telecom, and test and measurement applications, these connectors are made using a dedicated manufacturing process and non-magnetic materials and platings with a relative permittivity close to 1 to achieve low susceptibility (10-5 vs. 10-2 for standard brass or nickel connectors). This enables total transparence within magnetic fields, which equates to no field distortion, higher signal-to-noise ratios, and higher-quality imaging capabilities. Hand-selected raw materials guarantee exceptional levels of non-magnetism and repeatability, strictly controlled production processes ensure that each non-magnetic connector meets stringent quality assurance standards, and high-quality platings like Bright Bronze Radiall (BBR) and gold over non-magnetic nickel phosphorous provide protection and help support long service lives. The most popular interface sizes are MCX and SMP, followed by MMCX and SMB. Non-magnetic cable assemblies are also available, as are high-voltage non-magnetic solutions.
Materion
's advanced copper beryllium (CuBe) alloys offer a unique combination of strength, conductivity, hardness, and corrosion resistance, and are also non-magnetic and non-sparking, which makes them ideal for use in demanding, harsh-environment applications including automotive connectors and wiring harnesses, oil and gas downhole drilling tools, undersea and marine communications components, electronic springs and connectors, computer burn-in and test sockets, aerospace bushings, and plastic molds and tooling. The benefits of CuBe alloys are many, and include improved performance, durability, and reliability over other materials. CuBe alloys offer the highest strength of all copper-based alloys (up to 1,400MPa or 200,000psi); high conductivity, which maintains the flow of electrical and thermal energy; improved miniaturization capabilities, which enables smaller connectors and components with easy formability and the ability to achieve complex shapes and deliver high repetitive cycle lives; excellent stress relaxation, which retains contact forces at elevated temperatures for high-reliability performance; and high durability, which allows the material to resist wear, corrosion, and galling better than most other copper alloys. Microelectronics made with CuBe alloys are also more energy efficient, which helps to conserve natural resources and extend product life. Materion manufactures CuBe rod, bar, wire, tube, plate, strip, forgings, and extrusions in several distinct compositions to meet specific property requirements. High-connectivity CuBe alloys include Alloys 3, 10, 10X, and 310; high-strength CuBe alloys include Alloys 25, M25, 165, 190, and 290; high-connectivity and high-strength alloys include Alloys 390 and 390E; and advanced electronic connector alloys include Alloys 174 and Brush 60.
Amphenol Pcd
's versatile MIL-DTL-24308 D-Sub Connectors are subminiature rack-and-panel style connectors with polarized shells and machined pins and sockets designed to provide high-density configurations and high-reliability performance. The series is available in both standard and high-density magnetic and non-magnetic versions with cadmium-, nickel-, or gold-plated steel/brass shells in five standard shell sizes (#9, 15, 25, 37, and 50), 9–104 gold-over-nickel plated copper alloy contacts, thermoset/thermoplastic insulators, and various termination options, including solder, crimp, and PC-tail. It is also compatible with multiple QPLs (M24308/1, /2, /3, /4, /5, /6, /7, /8, /23, and /24). The series is rated for a maximum of 7.5A per contact, a maximum of 1,000Vrms test voltage, more than 5,000mΩ insulation resistance, 7.3Ω contact resistance, a maximum of 5N insertion/removal force, 500-cycle durability, and operating temperatures extending from -55°C to +125°C. Standard variants accept 28–20AWG, while high-density variants accept 28–22AWG, and both can resist up to 48 hours of salt spray and 10 days of damp heat.
Cinch Connectivity Solutions
' Johnson line of non-magnetic coaxial connectors for magnetic resonance imaging (MRI), magnetic resonance angiography (MRA), and other sensitive medical electronics are made from high-purity copper alloys to ensure the absence of ferrous materials, provide high-frequency performance from DC–65GHz, and deliver superior signal integrity in even the most demanding environments. The extensive product line includes microminiature MCX and MMCX connectors designed to satisfy the application demands of reduced size RF coils, customized flex coils, and small, multichannel coil arrays used to image appendages and other small body parts with features including a positive snap-on coupling design, rugged, high-density contacts, and high-mating-cycle durability, as well as SMA and SMB connectors designed to provide an ideal RF solution for applications with high Tesla fields. All of the connectors in the line are available in cabled, PCB-mount, and end-launch versions. Additional options include brass, copper, and copper alloy bodies in straight and right-angle styles with gold or silver plating and full crimp or solder terminations, gold- or silver-plated contacts, a maximum frequency of 4GHz, 6GHz, 12.4GHz, or 18GHz, and an array of cable types.
AirBorn
's verSI® Series open-pin-field connectors are designed to exceed the requirements of high-speed, 100Ω and 85Ω differential signal integrity applications and enable broad application suitability. The series offers several ruggedized features, including sockets with four redundant points of contact for enhanced reliability in mission-critical applications, bolt-down pads for improved robustness and worry-free mating and un-mating, and optional EMI hoods for additional durability, and is qualified to MIL-DTL-83513. It also supports design flexibility with options including vertical, right-angle, cable I/O, and flex-circuit mounting configurations; 40–500 contacts in 4–10 rows and 10–50 columns; paste-in-hole, through-hole, and compliant pin press-fit terminations that eliminate the need for costly X-ray inspection; standard board spacing ranging from 8–25mm with the ability to tool incremental ranges to suit any application demands; and a non-magnetic model for use in sensitive medical electronics like MRI machines. The series' vertical board-mount plugs and mating receptacles also support board-to-board stacking applications.
Fischer Connectors' award-winning LP360™
— the first connector solution in the Fischer Freedom™ Series — is a rugged, low-profile connector with 360° mating freedom that delivers breakthrough plug-and-use connectivity and helps reduce soldiers' and first responders' cognitive, weight, and reliability burdens. Designed to facilitate integration, maximize usability, and optimize cable management in the defense, security, medical, industrial, and civil engineering industries, the LP360 has a compact, low-profile design that enables easy, effortless, and intuitive integration with wearables, panel-mounted cable assemblies, and other portable devices, including tactical vests, cameras, radio systems, sensors, lights, GPSs, tablets, night-vision goggles, exoskeletons, switches, hubs, and batteries. The rugged connector series also enables easy plug and receptacle cleaning to help ensure 10,000-cycle durability in even harsh-environment conditions and features three cutting-edge technology innovations: the absence of a key code for 360° mating freedom, a blind-mating, non-magnetic ball-locking mechanism with sealing and variable pre-defined force, and seven membrane-sealed, concentric ring power and signal contacts compatible with both USB 2.0 and Ethernet protocols and rated to IP68.
Smiths Interconnect
's HyperGrip Series connectors are user-keyable and -configurable circular, plastic, color-coded, push-pull connectors. They offer six different keying options with a set of common components to reduce cost, lead-time, and inventory. The series enables connector configurations with 5, 12, 19, or 33 Hypertac, non-magnetic spring probe, fiber optic, or coaxial contacts, in addition to EMI/RFI shielding, IP67 sealing, and five color coding options. Designed to meet medical industry requirements, such as finger-proofing to UL544 and IEC 60601-1, the series also features a unique front- or rear-panel-mount receptacle design that allows users to mount the harness assembly from the inside or outside of device enclosures. HyperGrip Series connectors are flammability rated to UL94 V-0 and compatible with most sterilization requirements, and are rated for 1A per contact, operating temperatures extending from -40°C to 125°C, and up to 20,000 mating cycles.
Nicomatic
's 2mm-pitch DLMM Metallized Composite Micro Connectors deliver lightweight, cost-effective power and signal solutions ideal for use in weight- and space-constrained applications, including medical and avionics equipment. Based on its popular DMM Micro-D Mix Connectors, but with the addition of a flange and a metallized composite shell that reduces connector weight by 20% and backshell weight by 40% and protects against corrosion from oxidation and salt spray, the series provides superior EMI protection performance equivalent to MIL-DTL-83513G metal connectors and features a built-in backshell with a central quick lock for secure connections. Five two-row shell sizes (10, 16, 22, 26, and 32) are currently available from stock with lead times of just three weeks, all other sizes are available inside of six weeks, and all shell options allow for custom configuration regarding: contact layout, terminations, shape, and fixing hardware. Available options include high-power connectors rated for up to 20A per contact, low-power connectors rated for up to 5A per contact, coaxial contacts with up to 20GHz per contact in any layout, and mixed power and signal layouts. The series can also be made to meet non-magnetic requirements for use in sensitive electronics systems.
BTC Electronics
supplies Meritec's Hercules Interconnect System, which provides durable, high-bandwidth I/O connections suitable for a wide range of military, aerospace, and other ruggedized, high-bandwidth applications not previously accommodated by industry standards. The system has a rugged, lightweight circular MIL-DTL-38999 Series III shell, is compliant with the VITA 76.0 standard, is shielded for maximum EMI/RFI protection, and supports data rates in excess of 10Gb/s per pain in addition to differential pair signaling with up to 44 low-skew pairs. It also offers 4X high-bandwidth cable with LSZH or PVC jackets and FEP-insulated 28AWG twinaxial cable with Halar® Expando® sleeving and connectors for both cable and pigtail assemblies. The system meets or exceeds USB 2.0 and 3.0, SAS, PCIe Gen2, Serial I/O, Ethernet, CX4, 10GbE, and SATA specifications and is available in a variety build options, including shell sizes, keyings, and lengths, for easy application-specific customization.
TE Connectivity
's fully insulated Ultra-Fast FASTON Receptacles and Tabs have a user-friendly design with rounded-edge translucent nylon housings color-coded to identify wire size, completely protected tin-plated copper alloy terminals, and closed barrel-wire crimps that deliver comparable electromechanical performance to open-barrel "F" crimp FASTON terminals. The 187 and 250 Series receptacles also have a two-stage roll configuration, a cantilever-mounted dimple that enables easy insertion, and multiple independent points of contact for reduced tab interface resistance, and are available as straight receptacles, flag receptacles, and tabs. The series are designed for full mating with a variety of tab styles, including those with shoulders, and can terminate 26–10AWG solid, fused, and stranded wire. They also meet UL310 specifications for quick-connect terminals, are UL listed and recognized in the U.S. and Canada (File No. E66717), and are UL rated at 105°C.
Newark, An Avnet Company
, stocks Samtec's FTS Series Micro Low-Profile Terminal Strips, which are mating compatible with socket strips and IDC cables and impedance matched for use in high-speed applications. The series features a micro 1.27mm x 1.27mm pitch, a low 1.27mm profile, and high-temperature liquid crystal polymer (LCP) insulators, and is available in single- and dual-row vertical SMT or through-hole configurations with 2–50 high-performance phosphor bronze pins, two plating options: cost-saving gold flash on the posts and matte tin on the tails or 10µin gold on the posts and matte tin on the tails, and four standard post/lead heights (1.65mm, 1.91mm, 3.05mm, and 3.81mm). Additional options, which may require a minimum order quantity (MOQ), include an end shroud or an end shroud and an alignment pin for variants with 5–46 positions, pick and place pads for variants with a minimum of four positions, and tape and reel packaging with required call-outs for positions 2–4. The series is rated for 3.4A per pin (two pins powered) and operating temperatures extending from -55C to +125C, is RoHS compliant and lead-free solderable, and features a maximum SMT lead coplanarity of 0.10mm.
Stewart Connector
's SS-60300 Series jacks are the most economical RJ45 connectors capable of delivering 10G Base-T Ethernet signals as well as an upgrade path for 2.5G and 5G applications. The series has a compact, simplistic design with the smallest-available RJ45 footprint and contacts especially designed to address the crosstalk and return loss issues common when using RJ45 connectors in high-frequency applications. Ideally suited for use in high-density applications where PCB space is at a premium, the series is capable of performing in 2.5G and 5G Base-T devices, which are designed to operate over existing structured cabling systems, as well as in PoE applications with 15–100W power requirements, such as IoT devices, servers, and printers. The jacks are available in 45°, 90°, and 180° shielded and unshielded versions that are IR reflow compatible and RoHS compliant.
Heilind Electronics
stocks TE Connectivity's Push Grip Wire Connectors, which facilitate the quick, tool-less termination of 22–12AWG solid and stranded wires in industrial equipment and commercial and residential wiring applications, including lighting, digital signage, and building control systems. These insulated, poke-in wire splice connectors have compact, transparent housings that allow users to visually verify proper conductor insertion, have a test slot for voltage testing, are color-coded according to the number of positions for quick and easy identification, and are made of UL94 V-0 flame-retardant polycarbonate. They are rated for up to 600V in building wiring systems and 1,000V in lighting fixtures and for operating temperatures extending from -40°C to 105°C.
Like this article? Check out our other Product Roundup, New Product News, and 2019 articles, and visit our Markets Page for the latest articles in each of seven markets.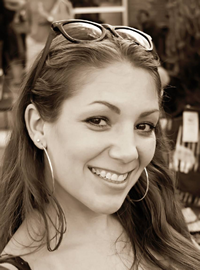 Latest posts by Christine Stieglitz
(see all)