New Product News Roundup: September 2017 – Part I
In the market for a new solution? We've rounded up, summarized, and linked the latest connectors, cables, assemblies, tools, accessories, and development kits to hit the market.
New Product News
Connectors, Inserts, Pins, Probes, Sockets, and Modules
AirBorn's new Series 360™ Connectors are small, lightweight, watertight, rugged, and reliable. Ideal for military and security technologies, the series offers excellent EMI shielding, push-pull locking or Quick-DeMate™ functionality, optimized mechanical and color keying, IP68 or IP69 protection, and robust resistance against shock and vibration. Configurations include board- and panel-mount connectors, cable assemblies, and flex-circuit assemblies, and quick-clean and high-speed versions up to 10Gb/s.
Würth Elektronik
's new WR-BTB signal plug connectors with coded guides are suitable for SMT assembly and available in 40-, 64-, 80-, and 100-pin versions with 0.8mm or 1mm pitches and various height and board spacing options. Male and female plugs can be combined to achieve precisely defined spacing between two boards, potentially eliminating the need for mechanical spacers, and rated temperatures span -55°C to +85°C. Free samples are available.
Neoconix Inc.
's new DLBeam™ high-speed connectors deliver enhanced signal integrity for applications up to 56Gb/s. Featuring 60% less surface area than PCBeam™ connectors, the series mitigates parasitic capacitance, exhibits up to 70% less insertion loss at 20GHz while improving return loss by 7dB, and has a shorter, more direct signal path to minimize attenuation. Mechanically interchangeable with PCBeam interposers with a 1mm or higher pitch, the RoHS-compliant and halogen-free series also offers ultralow profiles down to 0.28mm, up to 2A current capacity per position, and separable and solderable mounting options for PCBs and FPCs.
Yamaichi Electronics
' new HF513 90° high-speed non-ZIF FPC connectors have a compact 4.9mm width, a low 0.5mm-pitch, and can transmit up to 20Gb/s with the company's YFLEX® FPCs and up to 10Gb/s with standard FPCs in industrial, automotive, and data networking applications. Series impedance is matched to 100Ω for added advantage in high-frequency environments, including: LVDS, TMDS, V-by-One® and FPD-Link, and, once the current maximum speed is achieved, they can send signals according to the IEEE802.3bj specification for 28Gb/s per channel. Available with 30, 40, and 50 pins, a maximum length of only 33.5mm, a push-in locking feature, with and without shielding, and as a cabled assembly, the series is also very easy to assemble.
Nicomatic
's new DLMM connectors deliver lightweight, cost-effective connection solutions in weight- and space-constrained applications that require blind mating. Based on its popular DMM Micro-D Mix connectors, but with the addition of a flange and a metallized composite shell that reduces connector weight by 20% and backshell weight by 40%, the series provides superior EMI protection performance equivalent to MIL-DTL-83513G metal connectors and features a built-in backshell with a central quick lock for secure connections. Five two-row shell sizes (10, 16, 22, 26, and 32) are currently available from stock with lead times of just three weeks, all other sizes are available inside of six weeks, and all shell options allow for custom configuration regarding: contact layout, terminations, shape, and fixing hardware.
TE Connectivity
's new STRADA Whisper connectors support 25–56Gb/s PAM-4, with future expansion to 56Gb/s NRZ, eliminating the need for costly PCB backplanes to achieve improved performance and flexibility in both new and existing high-performance computing, core routing applications, and other high-speed data applications. The cabled connectors also reduce insertion loss for improved channel margin, exhibit low noise and little to no skew, minimize crosstalk, and allow for more creative system architectures. Configurations include point-to-point cable, value-added assemblies, and full backplane/midplane solutions.
Hirose
's new FX10-3 Series board-to-board connectors have a low, 0.5mm pitch and a unique, three-piece floating contact system that simplifies assembly and supports high-speed transmissions up to 15Gb/s in applications including servers, medical equipment, and industrial machinery. Part of the popular FunctionMax family, the series compensates for alignment errors up to ±0.3mm in both the X- and Y-axis directions to reduce the stress on solder joints, and features a new design that connects ground pins inside the connector with ground bars to reduce crosstalk. It is currently available in 120, 144, and 168 positions with stacking heights spanning 8–13mm in 1mm increments and two types of interposers.
Molex
's high-density zSFP+ Interconnect System now supports 56Gb/s PAM-4 channels in a stacked 2xN port configuration, enabling standout signal integrity in next-generation Ethernet and Fibre Channel applications. In addition to higher-speed performance, the system enables enhanced flexibility for PCB signal routing via included EMI ganged cages in multiple port sizes spanning 2×1 to 2×12. It also allows users to merge standard cables and modules with the increased data-rate accepted, and continues to exhibit the low insertion loss, low crosstalk, and effective thermal and electromagnetic interference (EMI) containment of the previous system.
Cinch Connectivity Solutions
expanded its Johnson RF non-magnetic RF connector series with new SMA, SMB, and MCX interface versions. Designed to suit stringent medical requirements in applications including magnetic resonance imaging (MRI) and magnetic resonance angiography (MRA), the complete non-magnetic connector portfolio, available at Digi-Key and Mouser, now includes more than 100 part numbers
Amphenol Industrial Products
' new Amphe-PD Series connectors distribute high-current DC power in a compact design. Ideal for use in datacenters, robotics, and industrial automation applications, the series enables wire-to-wire, wire-to-board, and busbar terminations for 12–4AWG wire and employs the company's proprietary RADSOK® stamped hyperbolic contact technology for higher amperage, lower t-rise, less resistance, and lower mating forces. Available in two sizes and current ratings (3.6mm, 70A and 5.7mm, 120A) with crimp contacts and optional custom cable assemblies, the series also features a robust, high-temperature housing for SMT processing and an integrated latching mechanism for secure mating. It meets RoHS, UL-94V-0, and IEC finger-touch-safe requirements.
Weidmuller
expanded its u-remote Remote I/O product portfolio with two new IO-Link Master modules: IP20 and IP67. The new modules use the IO-Link open standard (IEC 61131-9) serial communication protocol to connect and communicate data to and from sensors and actuators for increased transparency that helps improve diagnostics and efficiency, increase machine availability, and reduce downtime. The modules feature simple, user-friendly web-based configuration and monitoring, allow users to easily change parameters via web server, and enable both on-site and remote testing and diagnostics with no additional software. The IP20 modules feature an increased power supply of 500mA per IO channel (Type A) compared to typical 200mA IO-Link modules. The IP67 module is designed for field-installation and, measures 30mm wide, and features four Type-A and four Type-B ports, all of which can be configures as inputs or outputs.
Neoconix Inc.
's new PCBeam™ 92-position connector expands its family of DLP® Interposer Products to support Texas Instruments' DLP3310 (S315 DMD) digital light processor. Based on the company's patented PCBeam LGA spring contact technology, the new high-density connector delivers cost-effective, high-reliability solutions in a compact form factor with a low-profile (1.55mm) mated height and a single-piece frame for improved dimensional tolerances. The new 92-position connector also has a bifurcated contact design that enhances product reliability by providing aggressive wiping during assembly, a durable, hard-gold-plated contact interface, a heat-sink opening, and precision placement features that ensure proper alignment of the interposer to both the DMD and main PCB, and is RoHS2 compliant.
Ironwood Electronics
' new CBT-SO-4006 socket for SOT23 high-performance burn-in and test applications features a stamped spring-pin contactor with 14.5g actuation force per lead, a floating guide for precise lead-to-pin alignment, a spring-loaded compression plate with a cavity to accommodate mold case, and a lifecycle of 125,000 insertions.
CONEC's new SuperCon® Series hybrid power and signal connectors
 reduce both the time and cost associated with cabling, installation, and maintenance by enabling decentralized wiring chains with or without daisy-chain topology in applications including motors, servo drives, and linear units and drives. Currently available in three application-optimized sizes: B12, B17, and B23, with a variety of pin-counts, permitted voltages, and sockets for front- and back-panel mounting, the rugged, IP67-rated series features a bayonet locking mechanism for safe, secure connections; a fully shielded (360°) data core designed for AWG22 industrial Ethernet CAT 5 cabling; and a minimum of two different codings per pin layout, each marked by color-coded rings to prevent mismating.
WAGO
's new Push-in CAGE CLAMP® PCB Terminal Blocks (Series 2624, 2626, and 2636) enable streamlined, compact connections for all wire types. Solid and ferruled wires can be pushed directly in for connection, and tool-actuated termination for stranded wire and the release of all wire types is available parallel to the conductor. Ideal for panel feedthrough connections in electric drive systems, the series offer both conductor entry and test ports at 0° or 90° to PCB, pin spacing ranging from 5mm to 11.5mm, conductor sizes spanning 24–4AWG, and 600V ratings, and are UL1059 recognized and approved to IEC/EN 60664-1.
Ironwood Electronics
' new high-performance SS-QFN204A-01 QFN socket for 0.65mm-pitch devices allows users to socket 204-position QFNs without significant performance loss and with a minimal increase in PCB footprint at high temperatures. Designed for a 12mm package size and up to 500,000 actuation cycles, it operates at bandwidths up to 6.5FHz with less than 1dB of insertion loss, and is able to dissipate up to 4W over temperatures spanning -40°C to +150°C without the need for an additional heatsink. It also features a 2.5mm larger border: the smallest footprint currently available in the industry. It operates with an inductance of 1.3nH and with a capacitance to ground of 0.53pF. Current-carrying capacity is 1.5A/pin, and normal force for actuation is only 16g per pin.
CONEC
's new M12x1 X-coded, axially overmolded CAT 6A male mating connectors enable high-reliability, high-data-rate transmissions up to 10Gb/s and 500MHz in applications including: vision and scanner systems for production monitoring and real-time data evaluation, passenger train connectivity and entertainment systems, and surveillance cameras. They are compact, robust, vibration-resistant, fully shielded against external influence, rated IP67 when mated, and offered with high-quality PUR cable in various prefabricated lengths and wire cross-sections 4x2xAWG26.
Wire, Cable, and Cable Assemblies 
LEONI
's new ParaLink® 25s high-performance, twinaxial, copper connection cables achieve 56Gb/s broadband transmissions per channel in the 20GHz+ frequency range. Ideal for use in data centers, they feature an additional skin over each core pair for optimized signal integrity and achieve 20% better attenuation than ParaLink 23 cables, enabling thinner outer diameters and longer transmission lengths. Single-pair versions are available with 26, 28, and 30AWG cable, and core-pair versions are available with 2, 4, 8, or 16 pairs. A no-drain version with an optimized outer diameter is available as well. Jackets are offered in several different colors and can be made of PVC or halogen-free, flame-retardant material.
Amphenol RF
's new ultra-low-loss ATC-PS Series amplitude- and phase-stable test cables are preconfigured SMA assemblies designed for high-performance applications that require minimal insertion and return loss. Ideal for test and measurement applications up to 20GHz, the series is available in five standard lengths (24, 36, 48, and 72" and 1m), as well as in custom lengths, and features a robust strain relief construction to ensure center contact stability, enabling optimal performance and consistent phase stability of ±5°. Its connectors are precision machined from stainless steel to provide enhanced durability of 5,000 mating cycles, and are terminated to triple-shielded coaxial cables with FEP jackets featuring strip-braid construction to provide low attenuation with maximum shielding.
TE Connectivity
's new ChipConnect internal faceplate-to-processor (IFP) cable assemblies are designed for Intel Omni-Path Architecture (OPA), mate directly with LGA 3647 sockets at the processor and Intel Omni-Path internal faceplate transition ports for 25Gb/s speeds, and reduce system design time and costs by eliminating the need for costlier, lower-loss PCB materials and associated re-timers for signal routing. The assemblies are available in standard lengths and breakouts with 4X and 8X high-speed data transmission lanes, straight and right-angle linear edge connector cable plugs, and compatible LGA 3647 sockets and hardware. They can also be custom-suited to specific applications. TE is currently one of a limited number of Intel-qualified suppliers offering these first-generation IFP cable assemblies.
L-com Global Connectivity
released a new line of mini-HDMI to mini-HDMI cables for video transfer applications. The new cables feature fully overmolded mini-HDMI Type-C connectors for excellent strain relief, gold-plated contacts designed to endure repeated mating cycles, and UL-20276 34AWG cable with off-the-shelf lengths spanning 0.5–3m. Designed to support 4K UHD and 1080p resolution video, the series is ideal for use with mobile devices, diagnostic tools, gaming platforms, computer peripheral devices, and in medical, military, and professional AV applications.
L-com
also released a new line of USB 2.0 and USB 3.0 cable assemblies with ferrite beads on the ends to suppress high-frequency noise and reduce EMI from being radiated or received by the cables.
HellermannTyton
's entire line of PVC wiring duct is now certified recyclable and bears the "3" PVC recycling stamp to ensure acceptance at recycling facilities. Recycling surplus materials, and enabling customers to do the same, supports the company's environmental management system based on ISO 14001 requirements.
Tools, Accessories, and Development Kits
Schleuniger
's new Mercury-4 Laser Wire Stripper is a slim, but powerful bench-top laser-stripping machine capable of processing wires and shielded cables with outer diameters spanning 0.025–6mm (0.001–0.2"). It features a simple touchscreen interface that allows users to input all parameters, including: laser power, speed, and position, with just a few clicks and provides high-quality, completely nick-free stripping every time, making it the perfect solution for critical applications in which mechanical stripping is not possible or allowed. It also allows users to further increase productivity with a custom wire fixture that can hold and process multiple wires in a single cycle or hold flat cables to perform any type of stripping pattern within a 50x50mm (2×2") area. The Mercury-4 can be used as a standalone bench-top unit or interfaced with any Cut & Strip machine for window stripping with a 100% circumferential strip.
Würth Elektronik
extended its Wire Protection System WR-TBL with the new Series 8050 SMT Cable Clamps. The new horizontal entry, screwless spring clamps feature a low 2.5mm pitch and 5mm height, are offered in two- and three-pole versions, and enable pure SMT assembly without drilling. Designed to accept 26 – 20AWG, it's also rated for up to 300VAC, 3A (cULus) or 5A (UL), and temperatures spanning -45C to +120C.
HARTING
's new spring-loaded, hinged Han-Modular® frame makes creating modular connectors precisely suited to individual applications even faster and easier by virtue of a stainless steel spring that both holds the frame in the open position during assembly, allowing users to quickly and easily fit modules into their proper position, and holds the frame securely together, dispensing with the locking tab used in the past. All module positions (A to F) are evident at a glance, while an additional marking (a black triangle) indicates the orientation for proper insertion of modules into the frame. Frame windows are optimized so that modules are automatically centered as the frame is closed and, upon locking, it emits a clear, audible click.
BURNDY's new cable tray clamp (BTCGC250) easily bonds ground conductors to cable trays without drilling or punching holes, providing grounding continuity for the whole system. Designed to accommodate 6AWG through 250kcmil, the new aluminum/tin-plated clamps are easy to install, UL listed for grounding and bonding, and provide durable, long-lasting corrosion resistance, high pull-out strength, and vibration resistance.
CAMI Research Inc.
released a USB Type-C test interface board, the new CB26U, for its CableEye cable and harness testing systems. A daughterboard, populated with two USB-C female connectors, allows users to continuity-check USB Type-C terminated cables using the CableEye tester while seeing the connectors under test rendered graphically.
Recently posted:
[related_posts limit="10″]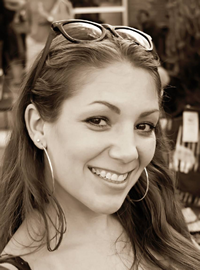 Latest posts by Christine Stieglitz
(see all)