New Connectivity Products: October 2019
Summary coverage of new-to-market connectivity products, including interconnects, wire and cable, cable assemblies, materials, accessories, tools, development kits, and connector-adjacent technologies, such as sensors and antennas. Supplier names are generally linked to product announcements and product names are generally linked to product pages, catalogs, or datasheets.
New Connectivity Products: October 2019
New Connectivity Products: October 2019 > Interconnects, etc.
Radiall'
s new GM Modular Connectors are independent modules designed to create various combinations of space-optimized Ethernet, data, coaxial, fiber optic, power, and signal connections in rail transport, energy, military, industrial, and medical applications. The independent modules employ polarization to prevent mismating, high-efficiency shielding to eliminate electromagnetic and RF interference (EMI and RFI), and heavy-duty, rubber-coated coupling nuts to protect against mechanical shocks and can incorporate several modules within their circular, bayonet-coupling shells, which allows users to replace up to four discrete connectors for potentially significant space savings and provides them with the freedom to try a variety of different combinations of connector types, signal qualities, and current-handling capabilities spanning 7.5–200A. They are designed to withstand a variety of environmental and mechanical stresses, are rated IP67 per EN 60529, and are complaint with all transit application requirements. Ideal applications include train passenger controls, displays, Wi-Fi connections, Ethernet networks, lighting controls, motors and doors, and diagnostic support; power distribution, utilities, mobile generators, load banks, backup power systems; motor controls and automation equipment; mobile, in-field power networks; and medical devices including X-ray scanners.
TE Connectivity's new STRADA Whisper R backplane connectors are designed to make future data center system upgrades easier. They have a newly optimized footprint that helps ensure low crosstalk noise and enables the migration path from 56G PAM4 to 112G PAM4, the same mating interface and excellent electrical performance as the existing STRADA Whisper connectors, with which they're backwards compatible, and — thanks to the new design and a fully automated assembly process — are more cost-effective than the previous design. The connectors are available in four-pair configurations with 92Ω impedance for traditional backplane applications but can support both 85Ω and 100Ω impedance system requirements. Ideal applications for the series include data centers, servers, storage devices, and wireless infrastructure.
Cinch Connectivity Solutions developed a new customizable, high-density, triaxial interconnect that provides engineers with a convenient and reliable solution for creating multi-channel connector assemblies in applications that require high noise immunity, rugged construction options, extremely low current measurements, reduced cable losses and loading, and reduced distributed capacitance through the length of the transmission line. Based on Trompeter 150 Series TRS subminiature triaxial connectors commonly used in test and measurement applications, the new Cinch Trompeter Ganged Triax features ultra-high-density packaging — 50 triax connections in a 2" x 4" package for up to a 246% improvement over competing test connectors — and enables the construction of custom-sized and -shaped multi-channel connector assemblies with 2–50 channel counts, as well as the combination of multiple connector assemblies in space-constrained environments, which can increase the channel count to several hundred or more. It also features a proprietary blind-mate design that achieves high-quality connections with low mating forces and a multi-pack design that enables much tighter-pitch interconnect assemblies, supports triax-to-coax interfaces using external adapters, mitigates stray capacitance, and exhibits no leakage current, low radiated noise, and low susceptibility to noise. Ideal applications include test and measurement, military, telecom, datacom, electrical, and computer systems. For more information, download the new whitepaper, "Solutions for Emerging Test and Measurement Challenges: Multi-Channel Ganged Triax Assembly."
Amphenol ICC's new Mezzostak® connectors have 0.50mm pitch, a 5.2mm stack height, and an innovative hermaphroditic, mates-to-itself design that simplifies connector selection, documentation, qualification, and maintenance, reduces component engineering costs, and has a precise mating interface with extra housing guidance. The series has a vertical mating configuration to support board stacking applications, a polarized housing with guidance scoops to prevent mismating, 120 contacts or other pin-counts upon request, optional PCB locator pegs to support easy and accurate manual assembly, and high unmating forces to ensure secure connections. It also supports PCIe Gen 2 and SAS 3.0 signal integrity performance and is well suited for use in a wide range of high-reliability, harsh-environment telecom, datacom, industrial, medical, and automotive applications, including portable and mobile electronic equipment, point of sale (POS) equipment, sensors, handheld terminals, automatic identification and data capture systems, communications and networking systems, solid-state and hard-disk data storage drives, and instrumentation, metering and energy equipment.
Stewart Connector's new single- and multi-port RJ45 connectors for 2.5G Base-T Ethernet applications are the first to include configurations compatible with most 2.5G enterprise, data center, IoT, PoE, and wireless applications, including networking storage systems, point-of-sale (POS) equipment, wireless access points, servers, switches, printers, and storage and network interface cards. They deliver high-speed, Cat 5e performance in a compact, fully shielded form factor and are designed to address crosstalk and return loss issues common to 2.5G applications and support 15–100W PoE applications, which is a common requirement for IoT developments. They are also available in multiple port configurations with various LED indicator options, employ 30μin or 50μin of gold plating on contact mating areas, and are RoHS compliant. New Connectivity Products: October 2019
Samtec developed its new FMC+ Extender Card to provide engineers prototyping with industry-standard FPGA evaluation and development kits with an alternative to standard FMC+ connectors with mating heights that prevent developers from fully leveraging the connectivity options of all FMC+ modules. Designed for placement between FPGA carrier cards and FMC+ modules, the new FMC+ Extender card increases the amount of space that can be used for additional I/O expansion during development. Key features of the new high-serial-pin-count (HSPC) VITA 57.4 male and female connectors include direct pass-through connectivity for all 560 pins and optimized signal integrity performance via Samtec Final Inch® breakout region (BOR) PCB trace routing and typical applications include FPGA development, FPGA carrier card development, FPGA carrier cards used in test platforms, high-speed analog-to-digital converters (ADCs) and digital-to-analog converters (DACs), and next-generation RF connectivity.
GCT formalized its ionex® range of cost-effective, fast-charging Type-C USB 2.0 connectors, which debuted last year with the release of the USB4085 horizontal through-hole Type-C USB 2.0 receptacle, with the release of the new USB4110 surface-mount Type-C USB 2.0 connector, which the company expects will be even more popular than the first solution since SMT is the prevalent mounting style for USB connections. Designed for use in applications that primarily employ USB connections for charging purposes, ionex connectors provide faster charging times and improved ergonomics compared to Micro USB solutions and employ an innovative design that removes the SuperSpeed differential pair contacts to create a cost-effective, 16-pin variant of USB Type-C solutions with USB 2.0 functionality. The new fast-charging USB4110 has a single-piece, injection molded stainless steel shell with a 3.26mm above-board profile, an insulator with two integrated locating pegs, four surface-mount shell tabs, and 16 SMT solder tails and is fully compliant with the USB 2.0 standard.
LEMO
's new 1000BaseT-1 Single-Pair Ethernet (SPE) Push-Pull Connectors for high-speed Ethernet connectivity in automotive, industrial, and transportation applications are based on IEEE 802.3 transmission standards, optimized for size, weight, and durability, and designed to operate over a single twisted-pair copper cable capable of supporting 1Gb/s of simultaneous, bidirectional data transfer and facilitate frequent mating cycles for automotive test equipment and sensors and actuators including radar, cameras, LTE connectivity, and infotainment systems. The compact connectors are available with insulators for two contacts or four contacts and a screen and compatible with both shielded and unshielded twisted-pair (STP and UTP) cable. They are also available in a watertight version in the T Series connector.
Mill-Max Manufacturing Corp. extended its range of receptacles designed for shorter mating leads with the addition of the new Early Engagement Receptacles, which feature an innovative hourglass design and an extended contact surface area that eliminates the need for excess protrusion through its fingers to ensure reliable electrical contact. The new receptacles accept lead diameters spanning 0.037–0.043" with a minimum mating lead length of .058" for top-entry insertion, which represents a 30% reduction in required lead length compared to existing receptacle offerings; feature a new beryllium copper (BeCu) contact clip characterized by an early engagement contact point, dual-entry capability, low contact resistance, and high current-carrying capacity; and provide several design advantages, including compressed packaging, shorter electrical signal paths, and lower potential RF signal interference. The new 0448 closed-bottom, solder-mount receptacle has a low, 0.025" profile height above the board, is designed to be soldered in a 0.071" minimum mounting hole, and is available with standard gold plating or tin or tin/lead plating upon request. The new 0640 zero-profile, solderless press-fit receptacle has an overall length of 0.105" and a hexagon-shaped head designed to be press-fit into a 0.085"-diameter plated through hole (PTH) and sit flush with the PCB surface. It also has an open bottom that allows for mating pin entry from either end for enhanced component placement and design flexibility and supports a minimum mating pin length of 0.060" for bottom-entry pins. The new 0640 open-bottom receptacle shells are precision turned from brass alloy and feature tight tolerances, high-quality finishes, press-fit contact clips that form gas-tight connections, and four-finger contacts precision stamped from BeCu strip and heat treated to provide excellent spring and electrical properties. Both 0448 and 0640 receptacles have a current rating of 20A at a 10°C temperature rise above ambient in free air, less than 20mΩ contact resistance, and standard plating of 10μin of gold on the shell and 30μin of gold on the contact to ensure the highest conductivity, corrosion resistance, and durability. Custom designs are also available.
Hirose's new FX27 Series FunctionMAX™ high-speed board-to-board connectors have a 0.8mm pitch, an expanded ±1.2mm floating contact range in both the X and Y directions to absorb misalignment caused by screw-tightening or high-heat PCB shrinkage, and a wide self-alignment range of ±0.7mm in both the X and Y directions to simplify the design and assembly process and achieve time and cost savings, especially when mating multiple connectors on the same board. The new card-edge connectors also allow users to achieve various stacking heights by simply changing the length of the PCB interposer, eliminating the need for different-height connectors, and have a friction lock on one side to ensure that the interposer board is retained on the desired connector when unmating. Additional features include self-cleaning dual-beam contacts enclosed in protective housings to ensure ultra-reliable connections and reduce the risk of dust adhesion resulting from solder waste and flux during the mounting process and, when used as stacking connectors, the ability to achieve customizable stacking heights, wiring, and component mounting configurations and employ a conductor capable of transmitting power with flexible height adjustments. The series supports data transmission speeds up to 2.5Gb/s, is compatible with the PCIe Gen 1 interface standard, and is rated for 0.5A per pin in operating temperatures extending from -55°C to +105°C. Its recommended PCB layout is 60 positions for mounting, interposer, and cut-out designs. Ideal applications for the series include industrial, automotive, medical, telecom, and datacom applications, such as base stations, servo drives and motors, ultrasonic diagnostic equipment, servers, point-of-sale (POS) equipment, and programmable logic controllers (PLCs).
I-PEX Connectors' new NOVASTACK® 35-HDN board-to-board connectors have a compact, fully shielded design with 10 or 30 positions on a tight 0.35mm pitch and a dual-shielded structure that effectively prevents EMI interference and supports high-integrity, high-speed data transmission in millimeter-wave (mmWave) applications including 5G modules and smartphones. The series is 53% smaller in total area than its predecessor, the NOVASTACK 35-HDP Series, measuring just 0.7mm high and 2.1mm in depth vs. 0.75mm high and 3.7mm in depth, and either 4.15mm (10p) or 7.90mm (30p) wide. Signal pins are rated for 0.3A per pin and power pins, which max out at 10 positions, are rated for 1.0A per pin. The series supports 10Gb/s USB 3.1 Gen 2, 20+Gb/s Thunderbolt™ 3, and 15Ghz mmWave operation and will eventually offer connector solutions with up to 60 positions.
TE Connectivity's new PCIe Gen 4 card-edge connectors meet industry PCI-SIG Card Electromechanical (CEM) specification 4.0 and provide Intel and AMD platforms in next-generation CPUs with up to 16Gb/s of bandwidth to enable better system application scaling and higher bandwidth in servers, storage, workstations, and desktop PCs. The new PCIe Gen 4 card-edge connectors have a footprint and 1.00mm-pitch mating interface designed for compatibility with all generations of PCI Express signaling designs and support 16Gb/s PCIe Gen 4, 8Gb/s PCIe Gen 3, 5Gb/s PCIe Gen 2, and 2.5Gb/s PCIe Gen 1 transmission speeds. They are available in a wide variety of configurations with four pin counts (36, 64, 98, and 164), standard links per PCI-SIG CEM specifications, three plating options (30μin, 15μin, and gold flash), two polyester film options (full-cover surface and 10mm x 10mm), and two solder tail options (solder pad and solder tab).
Cinch Connectivity Solutions extended its Johnson™ SMPM product line with the addition of a new coax connector, the Full-Detent, Solder-End-Launch SMPM Male, which is designed to provide high electrical reliability and high-quality data transmission in very high-frequency applications with challenging dimensional and density demands, including test and measurement equipment, semiconductor ATE test boards, and instrumentation test fixture hardware. The new SMPM straddle-mount connectors are 30% smaller than SMP connectors, deliver superior performance from DC to 65GHz, are compatible with all SMPM and GPPO® connectors, and support a 0.63" board thickness with tighter tolerance spacing of 0.066" to ensure a snug fit to the PCB.
Stewart Connector's new RJ45 Press-Fit Connector Series is designed to eliminate the use of soldering in the assembly process — and thus the risk of both cold solder joints and solder flux contamination — to reduce manufacturing costs and improve connector reliability throughout the product's lifecycle. The new series includes both single and 1×2-port right-angle configurations with a low-profile, tab-up design, multiple LED indicator options, and 50μin of gold plating on the contacts, can accommodate 1–2.5G Base-T Ethernet speeds, and is rated for a maximum of 1.5A in operating temperatures extending from -40°C to +85°C. It is also RoHS compliant. Ideal applications for the series include networking, home, and office equipment, security systems, video game systems, and IoT devices.
New Connectivity Products: October 2019
Kycon's new low-profile, vertical-mount, USB-Type A connector delivers 50% higher retention force than other USB connectors to meet the needs of high-vibration applications including mobile carts, requiring 15N of force for unmating. It features a nickel-plated stainless steel shell, a high-temperature, halogen-free, UL94 V-0 plastic insulator, a vertical offset to help align the centerline with other connector types, and phosphor bronze contacts with 30μin of gold plating in the contact area and tin-over-nickel underplated solder tails. It is rated for 1.5A, 30VAC/DC, a minimum of 1,000MΩ insulation resistance, a maximum of 30mΩ contact resistance, a dielectric withstanding voltage of 500VAC for one minute, and a minimum of 1,500 mating cycles in operating temperatures extending from -40°C to +105°C and is compliant with RoHS and REACH standards.
TE Connectivity's new MULTI-BEAM Plus connectors are the latest evolution of its highly successful MULTI-BEAM power connector line. The new MULTI-BEAM Plus connectors share the same low-profile dimensions and enable the same through-system airflow as previous designs — including the MULTI-BEAM XL, MULTI-BEAM XLE, and MULTI-BEAM HD power connectors — but satisfy the demand for higher-power solutions by providing 100A or 140A per contact for four adjacent contacts designed to improve dimension stability. The scalable and modular MULTI-BEAM Plus connectors also support greater flexibility in configuration and PCB design, are manufactured with thicker materials for improved durability, and feature a high-density tail for higher current carrying capabilities. Ideal applications include data center and telecom equipment, industrial automation devices, and power systems.
Amphenol Aerospace's new Temper-Grip contacts have been tested and proven to maintain high current carrying capabilities in applications with operating temperatures over 200°C better than standard mil-spec contacts, which can begin to relax at such high temperatures. The new contact design features a stainless steel napkin ring to prevent the beryllium copper tines from relaxing at higher temperatures, consistently maintains a greater contact area to decrease resistance, and is rated for 65–220A per contact — 40% higher than standard competing contacts of the same size (8, 4, and 0).
Interplex
's new Cell-PLX™ Battery Interconnect System streamlines the custom design and assembly of robust interconnects capable of addressing the complex intricacies of various battery module sizes and configurations in applications extending across multiple markets, including electric vehicles, automotive power, land and maritime transportation, and wind energy storage. The modular system features a custom battery interconnect system that reliably connects battery cells to current collectors and a customizable lead frame interface for the battery management system and supports various current density requirements with single- or multi-layered current collectors and dielectric layers of different thicknesses. Its modular design also allows for passive and active component placement, including fuses, thermistors, most positive and negative interconnects, cell holders, signal interconnects and harnesses, and control board circuit connectors.
Cinch Connectivity Solutions
added new solder-end-launch and straddle-mount jacks to its Johnson 2.92mm Series coaxial connectors, which deliver high-quality data transmission in test and measurement equipment including semiconductor ATE test boards and instrumentation test fixture hardware. The new connectors support four additional board thicknesses: 0.016", 0.042", 0.062", and 0.093", exhibit a low VSWR of 1.25 at up to 26.5GHz and a maximum of 1.5 from 26.5–40GHz, and utilize air dielectric and support beads for higher cutoff frequencies to achieve improved frequency performance and signal integrity.
TE Connectivity further expanded its BUCHANAN PCB Connector portfolio with the addition of a new push-in connector range and new high-temperature headers. The new two-piece plug connectors have straight and right-angle shrouded headers made of UL94 V-0 polyamide 66 and tool-less, maintenance-free, push-in clamp terminations that reduce installation time by up to 80% compared to traditional screw clamp terminations. The range supports low insertion and release forces for solid, ferruled and unferruled, 26–12AWG wire, is available with a 3.5mm or 5.00mm pitch and 2–16 contacts, and meets UL and VDE regulations. Ideal applications for the new push-in connector range include motion and control units in harsh, high-vibration factory and process automation applications that require high-density signal and power solutions, such as servo/inverter drives, various types of controls and power supply units, and HVAC systems. The new very-high-temperature thermoplastic headers are well suited for the same application areas, conform to the IPC/JEDEC-J-STD-020D moisture/reflow sensitivity classification, and have a moisture sensitivity level (MSL) rating of 1, which enables their use in automated, through-hole, lead-free reflow soldering processes without the risk of blistering, helps part dimensions stay within tight dimensional tolerances, and eliminates the need for special storage conditions designed to keep them dry prior to soldering. The shrouded, straight and right-angled male headers have glass fiber-reinforced housings that are resistant to temperatures of at least 260°C, a UL94 V-0 flammability rating, and a high comparative tracking index (CTI) insulation rating (600V+), and are available with 3.5mm or 3.81mm and 2–24 poles. They are compatible with pick-and-place robots equipped with vacuum nozzles and mechanical pliers, even though they forego the common pick-up-cap design to reduce both waste and removal time post-soldering, and be packaged in tape and reel upon request.
New Connectivity Products: October 2019 >

Wire, Cable, Cable Assemblies, and Tubing
METZ CONNECT's new Cable Connector Class EA provides an intelligent solution for extending and connecting data cables without the need for special tools. Designed to support applications including infrastructure relocation, repair, and expansion, the new cable connector has a relatively compact, three-part design comprised of a robust, reusable, die-cast zinc housing that is quick and easy to install and available in three variants with 180°, 270°, and 360° cable angles for broad application suitability and compatibility with confined spaces and two loading pieces with a shield clamp for 360° shielding, a locking clip for integrated strain relief, and integrated T568A and T568B line assignments. It also features cable-jacket-piercing IDC contacts, can support up to 10Gb/s data transmission and 26/1AWG to 22/1AWG and 26/7AWG to 22/7AWG wire, and can eliminate the time and cost of cable replacement in instances where a length of cable doesn't quite meet application demands. Its housing measures 46.6mm x 14.7mm x 22.6mm and it's also available with a Click and Fix 19" cable connector bracket designed to serve as a consolidation point for moving distributors or complete distribution cabinets.
ODU developed a new silicone-overmolded cable assembly solution especially designed to meet the stringent requirements and withstand the environmental and mechanical rigors of medical industry applications including endoscopy, monitoring, robotics, and dental equipment. The new flexible, high-quality connectivity solution consists of connectors, cables with matching assemblies, bend protection, and smoothly transitioned overmolding, and optional labeling and employs a unique haptic surface treatment that achieves reduced stickiness to prevent the stick-slip effect common to some cabling and ensure safe, reliable connections. The biocompatible, extraordinary hygienic assemblies exhibit rugged resistance to chemical exposure, are easy to clean, and can withstand up to 500 autoclave cycles in addition to frequent wipe-down disinfection. They are also compliant with ISO 10993-5, compatible with various ODU standard and custom connector solutions, and supplied with complete testing and documentation data.
Phoenix Contact's new M12 Power cables and connectors make it easy to power drive motors, fans, lighting, and other distributed control boxes, even in tight spaces. The compact connectivity products are UL Listed, tested under UL 2237 (File E46873), and compliant with the new IEC 61076-2-111 standard that Phoenix Contact helped develop, which cleared the way for high-power applications in the familiar M12 form factor. The new M12 Power range can handle currents up to 16A or voltages up to 600VAC/63VDC, which far outperforms larger A-code M12 solutions, and includes cable assemblies, field-wireable connectors, and panel-mounted receptacles with a quick-disconnect system. The range is also designed for common 16mm panel knockouts to simplify panel upgrades and is available in both shielded and unshielded versions with five different codings (T and L for DC, and S, K, and M for AC) to prevent mismating. In addition, the new four-pin L-code version is now recommended by the Profibus and Profinet user organization for powering PROFINET devices. 
Amphenol ICC's new Integrated Product Solutions (IPS) Series provides cost-effective integrated cable solutions for high-speed card-edge connectors and supports multiple gender options for connector-to-connector, connector-to-card, and card-to-card configurations. It also supports PCIe 3.0, 4.0, and 5.0 specifications, twinax cable, laminated flat cable, and cable lengths up to 1m for PCIe 3.0 solutions, enabling broad application suitability in telecom, datacom, consumer, and industrial applications including routers, switches, base stations, servers, workstation, desktop and notebook PCs, and embedded systems. 
TE Connectivity further extended its Sliver line of connectors and cable assemblies for SFF-TA-1002 with the addition of new cabled receptacles and cable assemblies that consolidate signal and power into a single cost-effective solution with enhanced flexibility. The new Sliver cabled receptacles and cable assemblies for SFF-TA-1002 have a dense 0.6mm pitch, support chip-to-chip, card-to-card, and card-to-chip connections and next-generation silicon PCIe lane counts, provide high-speed performance through PCIe Gen 5 with a roadmap to 112Gb/s, and enable cabled and card-edge applications that support riser card, cable, solid-state drive (SSD), and custom design connectivity. Like previous solutions, the new Sliver solutions also comply with the Storage Networking Industry Association (SNIA) Small Form Factor Technology Working Group's SFF-TA-1002 specification and are amongst the most robust, cost-effective, and highest performing solutions on the market.
Cicoil's new Low-Smoke, Zero-Halogen (LSZH) Hi-Flex Single-Conductor Cables are designed for applications that require non-toxic, non-corrosive, flame-retardant, low-smoke, zero-halogen cables, including those with high voltage and extreme temperature demands. The contaminant-free, single-conductor cables employ ultra-flexible wire and proprietary, crystal clear Flexx-Sil™ rubber jacketing material that is continuously cured in an automated, climate-controlled environment to ensure optimal quality and has been tested and approved by a UKAS-certified lab for smoke, toxicity, flammability, and halogen content. The cables are rated for up to 42,000VDC in operating temperatures extending from -65°C to +165°C and are available with wire sizes spanning 30–4AWG, in continuous lengths, as cut-to-order segments, or as complete cable assemblies equipped with customers' choice of connectors or lugs, and with custom wire sizes and jacket thicknesses upon request. The durable, non-particulate-generating cables also meet ISO 146441 air cleanliness requirements, exceed the outgassing requirements of ASTM E595, pass UL/CSA VW1, FT 1 and 2, and UL94 V-0 flammability testing and FAA burn testing, and are Class 1 clean-room rated and fully tested and inspected.
GTK expanded its portfolio of Volex power cords with the new V-Novus Hybrid cordsets for the UK, Europe, North America, and China. The new power cords have a durable, ergonomic, lightweight, slimline design with integrated strain relief and are manufactured to meet all required industry standards and regional safety approvals. The standard GTK product offering will include 1.8m black cordsets with the relevant country plug at one end and a choice of C7 or C13 connector at the opposite end. Custom options with different cable types, colors, and/or lengths are available upon request. GTK was acquired by Volex in 2018. 
New Connectivity Products: October 2019 > Connector Materials, Accessories, Tools, and Development Kits
TE Connectivity updated its wintotal software, which is designed to simplify printing on heat-shrink sleeves, cable markers, and labels. The new wintotal v7 software replaces wintotal v6 and, when used in conjunction with TE printer and ribbon products, creates a high-quality identification asset that can be employed in harsh environments. The updated software includes more than 2,500 standard TE Identification products, a clip art gallery with commonly used symbols, and 13 preloaded languages and allows users to import images to accompany text, see exactly how the label will look before they print it, and create barcodes and QR codes. It can be installed using a license key or a USB dongle and comes with both quick-install guide and technical support provided by TE's dedicated product and printer teams.
New Connectivity Products: October 2019 > Additional Connectivity Products
TE Connectivity
now offers EN50155 Managed Ethernet Switches, which enable secure, high-reliability, gigabit-speed Ethernet networks in harsh, high-vibration railway rolling stock applications including passenger information, entertainment, and surveillance systems. The new switches connect the connectors, cables, and antennas required to support onboard Ethernet networks, can be used in networks running at speeds spanning 100Mb/s to 10Gb/s, and are equipped with state-of-the-art hardware and firmware that provides optional Power over Ethernet (PoE), which can cut costs by eliminating the need to run separate power lines, in addition to built-in redundancy, enhanced resistance to hacking, and remote management capabilities. TE is also launching a series of complementary PoE splitters and injectors adjacent to the existing portfolio of unmanaged switches.
L-com introduced two new high-performance, low-PIM coaxial lightning and surge protectors with 4.3-10 connectors and IP67 sealing to protect valuable communications equipment employed in Wi-Fi networks, cellular base stations, active antenna systems, DAS networks, and public safety systems. The LCSP-106x Series surge protectors feature VSWR as low as 1.12:1, up to 500W of power, multi-strike capability, 20kA surge current, and low insertion loss and support frequencies spanning 698MHz to 2.7GHz.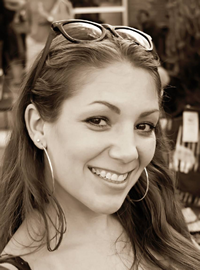 Latest posts by Christine Stieglitz
(see all)