New Connectivity Products: July 2019
Summary coverage of new-to-market connectivity products, including interconnects, wire and cable, cable assemblies, materials, accessories, tools, development kits, and connector-adjacent technologies, such as sensors and antennas. Supplier names are generally linked to product announcements and product names are generally linked to product pages, catalogs, or datasheets.
New Connectivity Products: July 2019
New Connectivity Products: July 2019 > Interconnects, etc.
Molex
enhanced its MultiCat Power Connector System With Precision-Machined Contacts with the addition of new eight- and 20-circuit, mid-power versions that accommodate 28–20AWG wire, are rated for 6.5A per contact and 500V, and exhibit low contact resistance. The series is compact, lightweight, and cost-effective, and is available in wire-to-wire and wire-to-board configurations with scoop-proof designs that prevent terminal damage during mating. It supports quick and easy mating in even space-constrained applications, has terminal position assurance (TPA) features to ensure proper connections and a positive lock for added security, and provides superior durability in high-temperature and high-cycle applications. It also features a UL1977 finger-test-certified receptacle, a two-piece hermaphroditic backshell, two housing colors, and two keying options, and is rated for operating temperatures extending from -40°C to +150°C and a minimum of 500 mating cycles. High-power versions have three or four circuits, accommodate 18–8AWG wire, and are rated for 14–40A per contact and up to 1,200V. Ideal applications for the series extend across the transportation, industrial, medical, and datacom/telecom markets and include commercial aircraft cabins, drones, unmanned vehicles, buses, trains, industrial motors, diagnostic equipment, receivers, and satellite dishes.
TE Connectivity
's new Quad Small Form Factor Pluggable Double Density (QSFP-DD) connectors, cages, and cable assemblies address next-generation data center demands by further increasing the density of existing QSFP form factors and achieving speeds of up to 400Gb/s. The eight-lane solutions support both 28Gb NRZ and 56Gb PAM4 protocols with a roadmap to 112Gb PAM4 for future system upgrades and are backward-compatible, enabling easy upgrades for existing QSFP designs in applications including servers, switches, routers, data centers, and high-performance computers. They also leverage proprietary zipper fin heatsink technology, which provides superior thermal and signal integrity and, unlike competing solutions, supports cost-effective operation in 15–18W applications. TE's broad QSFP-DD portfolio includes 1×1 through 1×6 cages and SMT connectors on a 0.8mm pitch along with various lengths and wire sizes of straight and breakout passive copper cable assemblies. Customer-specific designs are also available and can incorporate light pipes, heatsinks, and cable assemblies.
Smiths Interconnect
added new waterproof solutions to its compact and robust M23 Series circular power, signal, and data connectors, which are widely employed in harsh-environment industrial, pharmaceutical, food and beverage, chemical, maritime, and medical applications due to their stable electrical and mechanical continuity and rugged resistance to extreme conditions, including exposure to chemicals, aggressive gasses, pollution, oxidation, corrosion, lye, and acid. Designed in response to recent industrial market trends, the new M23 connectors are tested and qualified to meet IP68 sealing requirements for operation at depths of up to 5m for 72 hours and are qualified for use in submersible motor and pump applications. They deliver the same high electrical and mechanical reliability, durability, and failure-free performance in both wet and dry conditions; are very easy to handle and operate; and, like all M23 Series connectors, are equipped with Hypertac® hyperboloid contact technology, which provides immunity to shock and vibration, low insertion and extraction forces, minimal contact resistance, long contact life, and high current ratings. M23 Series connectors are manufactured from high-grade stainless steel and advanced polymers and offer outstanding electromagnetic compatibility protection via a 360° screen connection, crimp contacts for various cross sections, various types of cable clamps, and ground connections for power connectors. They are also RoHS compliant and UL/CSA approved. Variants not qualified to perform at depths of up to 5m are environmentally sealed to IP67.
Amphenol ICC
's new 3,000W EnergyEdge™ X-treme Card Edge Series features a revolutionary dual-contact design that offers twice as many contact points as competing card-edge connectors, achieving a 25% improvement in linear current density that allows the series to lay claim to delivering the highest linear density currently available on the market. The new series also pushes the boundaries of card-edge technology beyond 3,000W to power modern system architectures in the telecom, datacom, and industrial markets; enables up to a 23% size reduction compared to traditional card-edge connectors like the eHPCE® Series, which shares the same 43mm footprint but has lower power handling capabilities; and offers two power contact options — a dual-beam, 5.08mm-pitch contact with rated at 28A and a three-beam, 7.62mm-pitch contact rated at 42A — to provide greater design flexibility for various pad layouts. The dual-contact design is also available with options for both five or seven points of contact and silver-based plating, both of which exhibit end-of-life contact resistance of just 0.4mΩ to ensure more energy-efficient performance. The series is available in right-angle, right-angle coplanar, vertical, and straddle-mount configurations to suit a wide range of application requirements; features black, high-temperature, UL94 V-0 thermoplastic insulators, high-conductivity copper alloy terminals with GXT®-over-nickel plating; and is rated for 3000W at 12V, 1,500VDC dielectric withstanding voltage, and 200 mating cycles in operating temperatures extending from -55°C to +105°C. It is also compliant with UL, CSA, TUV, and RoHS requirements and packaged in trays. Ideal applications for the series include datacom and networking equipment, switches, telecom systems, industrial PCs, industrial controls, and industrial instrumentation.
GCT
's new aquanex® waterproof micro USB connector range combines high-performance USB technology with robust IP-rated sealing. The first connector in the range, the USB3500, is a horizontal mid-plane-mounted micro USB connector with a USB 2.0 Type-B interface and an IP67 silicone sealing gasket. Its single-piece stainless steel shell measures just 10.3mm x 4.9mm x 5.3mm (L x W x H) — with an above-board profile of just 1.425mm, allowing it to squeeze into even the tightest designs — and is made using an innovative metal injection molding process for added integrity and then plated with nickel. Its silicon seal is molded to the exact connector profile to create an optimal seal and ensure reliability against the flange, four stainless steel locating pegs ensure secure PCB attachment and reduce assembly time since no screws or fixing is required, and contacts plated with 30μin of gold support 10,000 mating cycle durability. The series is rated for operating temperatures extending from -20C to +85C and supplied on tape and reel for automated placement. Additional variants, including vertical and top-mount configurations, are actively in development.
Hirose extended its SignalBee connector family
with the new DF51K Series wire-to-board connectors, which builds upon the 2.0mm-pitch DF51 Series and provides secure, reliable, space-saving, and user-friendly interconnect solutions well-suited for a wide range of applications, including amusement apparatus, industrial machinery, medical devices, office equipment, robotics, smart meters, and water heaters. The new DF51K Series features a user-friendly, space-saving center lock design that supports high-density mounting, makes it easy to recognize reverse mating, provides both audible and tactile mating confirmation to ensure secure connections, and prevents damage during cable assembly, as well as mechanical interference. It is available in multiple widths and several configurations, including straight, right-angle, and dual-row options with 6, 18, or 30 positions, and with visual and mechanical polarization features to prevent reverse and otherwise improper mating. Gold and tin plating options are available to support various application demands and the series is also compatible with resin sealing to protect against water and dust. It is rated for 650VAC/DC and operating temperatures extending from -55°C to +105°C, accepts 30 – 22AWG cable, can be potted up to 3mm, is UL/C-UL certified, and can be crimped using the DF11 Series applicator even though it has a unique terminal design.
Weidmuller's new Klippon® Connect WFS 4 fuse terminals for control cabinets combine optimal overcurrent protection and disconnection functionality in a single terminal block system with compact width and pitch dimensions that support flexible installation in confined spaces, secure screw connection technology, visible cross-connections (even when the fuse-holder lever is closed) to ease cabinet commissioning and maintenance, and integrated test points in the fuse levers for time-effective testing. The terminals support quick assembly, simple handling, the easy removal of the fuse holder, multi-pole jumpering, and the simultaneous connection of up to 16 commons (e.g., negative for analog signals and positive for digital output from DCS), and each fuse switch is permanently connected to the terminal block with a hinge so it cannot be lost if the circuit is interrupted or a fuse is replaced. The WFS 4 fuse terminals also have the same contours and grid patterns as the WTR 4 disconnect terminals to support accurate, identifiable, and alternating wiring in control cabinets, even in the presence of pole-skipping jumpering schemes, and both have distinct designs with many marking options that clearly identify all functions and support safe, efficient maintenance. Free samples are now available. new connectivity products: July 2019
Bulgin introduced the new 6000 Series Fiber Range and its inaugural offering, the 6000 Series Harsh-Environment Optical Connector, which is designed to provide several years of super-fast, secure, and reliable connectivity in areas where unprotected physical-contact fiber simply isn't an option. The new connector features a secure, yet easy to operate 30° twist lock mechanism, IP68 and IP69K environmental protection, and a wide operating temperature range extending from -25°C to +70°C. It is made of UV-resistant and flame retardant UL94 V-0 polyamide materials and exhibits an average insertion loss of less than 0.1dB, with a maximum of 0.2dB, and rugged resistance to salt spray corrosion per the EN60068-2-52 Cyclic Kb Salt Mist Test, Marine Security Level 1. The connector accommodates standard LC interfaces per IEC 61754-20 and offers five cabling options: uncabled, cabled from 1–450m, single-mode (indicated by a blue LC, blue cable restraint, and yellow cable), multi-mode (indicated by a beige LC, beige cable restraint, and aqua cable), and custom (indicated by a white LC). Ideal applications include server rooms and other datacom and telecom infrastructure, harsh-environment sensing equipment, civil engineering projects, transportation systems, fiber to the "x" (FTTX) applications including fiber to the home and antenna, and aerospace equipment.
Radiall
expanded its EPX™ Series with the addition of the new iEPX connector, a weight-optimized EPXB2 disconnect shell that features an integrated strain relief and a press-in EMI backshell and supports quicker, more cost-effective integration into aircraft systems. The new iEPX connector offers more than 40% weight savings compared to standard EPXB2 shells equipped with a backshell, which helps to reduce total cost of aircraft ownership, and features a simplified design that allows customers to stock only one part in strain relief configuration, which simplifies part numbers and reduces stock costs. It has no removable parts other than the backshell itself (e.g., no removable chimneys or additional nuts or screws to assemble), which allows for quick and easy installation, and a unique T-shape that facilitates rear wiring. It is especially well suited for disconnect applications and cable-to-cable connections in aircraft equipment. new connectivity products: July 2019
METZ CONNECT
expanded its Field Plug Pro line of field-assembled straight (180°) and angled (360°) RJ45 connectors for 10Gb/s Cat 6A and 10/100Mb/s PROFINET transmissions with new 25Gb/s and 40Gb/s Ethernet connectors for structured cabling in space-constrained industrial and data center applications. The range features robust, fully shielded zinc die-cast housings with protected latches that ensure reliable connections, is available in two- and four-pair versions designed to easily connect to all common cable types without much preparation and without the need for special tools, and is ideal for use in harsh-environment, direct-attach, and multi-port PoE, PoE+, UPoE, 4PPoE, HDBaseT, PROFINET, and Ethernet/IP applications. In addition, the 360° version provides enhanced flexibility with two rear-position adapters — 4 PA (4 x 90°) and 8 PA (8 x 45°) — that allow for a total of 32 cable positions and support easy jack access without high-bending radii. new connectivity products: July 2019
Mill-Max Mfg. Corp.
developed new manufacturing techniques and equipment to produce solder cup features for 2mm- and 0.050"-pitch connectors, right-angle and low-profile interconnects, fine-pitch spring-loaded connectors, standard 0.100"-pitch headers, sockets, and spring-loaded connectors, and discrete receptacles, terminal pins, and spring-loaded pins, and has released several new solder cup connectors and discrete terminal pins designed to support an even broader variety of spacing, height, and orientation requirements than already-extensive portfolio previously addressed. Solder cup components are designed to accept and hold wires in place, which simplifies the task of making wired connections between PCBs or between devices and PCBs by eliminating the frustration of having to manipulate wires during the soldering process, and allow the solder to pool and form around the wire, which achieves better solder joints and more reliable, robust connections. new connectivity products: July 2019
Phoenix Contact
expanded its IP-protected PRC Series circular connectors with the addition of new inverted cable connectors and couplings that support enhanced design flexibility, provide flying leads with a high degree of protection, and achieve reliable, high-current cable-to-cable connection in building, industrial, and outdoor applications with demanding ambient conditions, including salt and direct sunlight. The new PRC Series Inverted Circular Connectors are up to 75% smaller in size than competing industrial connectors with the same ratings and feature modular housings made of weatherproof materials, contact inserts that make angled conductor outlets possible for the first time, environmental protection up to IP69K, and a locking mechanism for added security. They support field assembly and conductor cross sections extending from 1.5–6mm2, are currently available in three- to five-position variants rated for 35A and 690VAC, and can be color-coded upon request to support quick, easy identification and help ensure proper connections.
SV Microwave
now offers a wide range of ruggedized IP67 and IP68 waterproof connectors and bulkhead adapters, including hermetically sealed solutions with a leak rate of 1×10-8 atm cc/second, that are ideal for use in high-pressure vacuum applications and for preventing liquid or gas leakage in RF test and measurement, military and aerospace, and other harsh-environment electrical applications that require rugged reliability. Options include 2.92mm, 2.4mm, 1.85mm, SMA, SMP, SMPM, and TNC solutions that deliver a maximum of -14dB return loss and greater than 100dB isolation from DC to 26.5GHz and allow for 0.079" axial travel, a minimum of ±0.010" radial float, and a minimum of 2.5lbs engagement force per contact. Custom configurations are also available.
TE Connectivity
increased the maximum current rating of its 4.2mm-pitch VAL-U-LOK connector series from 9A to 13A to support high current requirements in a wide range of applications, including household appliances, industrial machinery, automotive and commercial vehicles, medical devices, vending machines, gaming equipment, HVAC and industrial controls, storage and networking systems, indoor and outdoor lighting, and security systems. The pin headers in the new VAL-U-LOK connectors are rated to 13A per line and a maximum of 600VAC and are compatible with existing housings that support 22–18AWG or 16AWG wire-to-wire and wire-to-board applications, as well as panel-mount requirements. They are also available with optional terminal position assurance (TPA) devices (i.e., polarization pegs) that help ensure proper orientation on the board, are backwards compatible with the same crimping tools used for legacy 9A contacts, and are designed and tested to meet UL94-V-0 flammability and glow wire test requirements. The series offers dual-row, 2–24 position and single-row, 3–5 position models with crimp, snap-in pin, and socket contacts sold in strip form or as loose pieces. Vertical headers are available with optional polarization pegs and drain holes and offer a blind-mate version, while right-angle headers offer optional screw-mount flanges. The series is also UL recognized and CSA certified. new connectivity products: July 2019
Reflex Photonics
expanded its line of LightCONEX® rugged active optical blind-mate interconnects for VPX systems, which are based on the OpenVPX™ standard 65.0; feature fixed, low-profile, active plug-in module connectors that screw onto the board edge and act as part of the mating connector to preserve board space and eliminate fiber cable handling and spring-loaded floating backplane connectors to ensure secure MT-to-MT connections; and support error-free data transmission under severe shock, vibration, and temperature. Building upon the successful launch of the LightCONEX Style-A active optical blind-mate interconnects for VITA 66.4 apertures, the two new LightCONEX VPX connectors — Style-B and Style-C variants — are compatible with VITA 67.3 Type-C, -D, and -E standard apertures, as well as the upcoming VITA 66.5 standard, and are supported by the Sensor Open System Architecture (SOSA™) consortium. They can be populated with modules that are either single active, dual active and passive, or a combination of optical and RF coaxial connectors, providing integrators with the flexibility to combine multiple I/O interfaces while keeping size, weight, and power (SWaP) at a minimum, and are available in 12- and 14-fiber configurations with bandwidths up to 28Gb/s. Ideal applications include military C4ISR systems. new connectivity products: July 2019
Ironwood Electronics
' new BGA socket (the GT-BGA-2105) for 15x15mm packages employs high-performance elastomer compatible with wide-ranging temperatures, is designed to dissipate 5W using a heat sink compression screw and an axial flow fan, and operates at bandwidths up to 75GHz with less than 1dB of insertion loss, very low inductance, and 30mΩ typical contact resistance. It solderlessly mounts to target PCBs, requires minimal board space, allowing capacitors and resistors to be placed close by and other passive components to be placed on the back side of the PCB via custom cutouts in the stiffener plate, and features a swivel lid that supports quick IC changeouts. Rated operating temperatures extend from -55°C to +160°C.
New Connectivity Products: July 2019 > Wire, Cable, Cable Assemblies, and Tubing
AirBorn
's new SAOC® Space-Rated Active Optical Cable — the culmination of five years of technological development, testing, and analysis — is the first fully tested and qualified active optical cable made especially for space and is poised to disrupt traditional space electronics systems. The first-of-its-kind interconnect has a single connection interface that accommodates both traditional copper cabling and provides space engineers with both the benefits of fiber optic signal transmission — including speed, distance, and EMI protection — and the ease of copper cable installation. The SAOC takes a standard copper signal and converts it to a fiber optic signal within the connector body, which eliminates the need for a space-rated transceiver and its associated development time, costs, and board space; significantly increases data rates and signal distances; dramatically decreases launch weight, which also translates into cost savings; 
Samtec
's new AcceleRate® Direct Attach Cable Assembly is the slimmest of its kind, featuring a 7.6mm body width, a high-density, two-row design with 8- or 16-pair configurations on a narrow 0.635mm pitch, and contacts soldered directly to the cable to achieve tighter tolerances and improve signal integrity by eliminating the transition board and its variability. The assembly supports Samtec's Flyover® technology, routing data above lossy PCBs through proprietary, co-extruded, low-loss, 34AWG, 100Ω Eye Speed® ultra-low-skew (<3.5ps/meter) twinax cable, which eliminates the performance limitations and inconsistencies of individually extruded dielectric twinax cabling, enables tight coupling between signal conductors, and improves signal integrity, bandwidth, reach, and system flexibility. It also offers 28Gb/s NRZ and 56Gb/s PAM4 performance, rugged metal latching and shielding features, and a mating-board-level socket in vertical and right-angle orientations with standard weld tabs for increased stability on the PCB. A corresponding, easy-to-use test platform, the AcceleRate Flyover SI Evaluation Kit, is available as well and provides system designers and SI engineers with an effective solution for evaluating AcceleRate cable assemblies.
Cinch Connectivity Solutions
expanded its portfolio of Trompeter interconnect solutions with a variety of fixed-length MIL-STD-1553 twinax cable assemblies designed for military and commercial aerospace, ground vehicle, weapons systems, and space applications. The new MIL-STD-1553B cable assemblies utilize popular M17/176-0002 twinax cable, are terminated with the most commonly used straight and right-angle TRB and TRS connector configurations, and are available in fixed lengths ranging from 1–10 feet. Inventory is available at Digi-Key, Mouser, Newark, and Farnell. new connectivity products: July 2019
Amphenol Aerospace collaborated with Samtec
to develop the new Centaur High-Speed Cable Assembly, which leverages both the advantages of Amphenol's extensive portfolio of mil-spec connectors and the latest in high-speed contact and connector technology — Samtec's ExaMAX® high-speed backplane system — to provide durable, fully-tested high-bandwidth connections ideal for use in military, aerospace, and other ruggedized applications. The Centaur features a ruggedized and lightweight MIL-DTL-38999 shell, supports up to 56Gb/s, complies with VITA 47 shock and vibration requirements, and is rated for 100 mating cycles in operating temperatures extending from -55°C to +85°C. It is available in two shells sizes (23 and 25) with 32 or 40 100Ω differential pairs, three shell materials (aluminum, stainless steel, and composite), and seven standard plating options (OD cadmium, electroless nickel, durmalon, black zinc, nickel, passivate, and none), and with six keying options (N, A, B, C, D, and E). It also features copper alloy contacts plated with gold over 50μin of nickel and is available with 34 and 30AWG high-bandwidth cable, THV and PVC cable jackets, and backshell options including straight, 45°, and 90°. new connectivity products: July 2019
Amphenol RF
released new 100Ω High-Speed Data (HSD) cable assemblies for automotive and agricultural equipment applications including LVDS cameras, sensors, infotainment modules, display units, USB connections, digital symmetrical networks (DSL), headend units, and radio base stations. The new HSD Series preconfigured cable assemblies feature color-coded and keyed bodies to prevent mismating, push-on connections for quick and easy mating, and shielded and twisted quad cable to prevent EMI and maintain signal integrity. They are available in various configurations with a wide variety of standard lengths, are compatible with LVDS, IEEE 1394, and USB protocols, meet USCAR standards, and exhibit excellent electrical performance through 2GHz.
L-com recently introduced several new cable assemblies, including a new line of pluggable, hot-swappable active optical cables that are equipped with integrated SFP+, SFP28, QSFP+, and QSFP28 transceivers, available in off-the-shelf lengths spanning 1–100m, and designed to support high-speed (10–100Gb/s) server-to-server, server-to-switch, and server-to-router Ethernet, InfiniBand, and Fibre Channel connectivity in data centers and enterprise networking applications. The company also recently released the new OM5 fiber cable assemblies for high-speed data center applications, which support short wavelength division multiplexing (SWDM) to reduce parallel fiber count by at least a factor of four, can transmit 40Gb/s and 100Gb/s Ethernet using just two vs. eight fibers, and are available with OFNR and LSZH jacket options, SC-to-SC, SC-to-LC, and LC-to-LC connector combinations, and eight standard off-the-shelf lengths spanning 1–25m. The TRG88 Series M12 cable assemblies for demanding harsh-environment networking applications, including sensors, actuators, fieldbuses, and other signaling equipment are another new addition and feature eight-position, A-coded M12 connectors with IP67 sealing and UV- and moisture-resistant PVC or PUR cable jackets with a VW-1 flame rating and optional shielding.
Amphenol RF
added several new preconfigured assemblies to its ATC-PS Series of amplitude- and phase-stable test cables for high-performance test and measurement applications that require minimal insertion and return loss, including lab, bench, and production testing. The new ultra-low-loss assemblies are available in SMA and N-Type configurations with standard lengths of 24", 36", 48", 60", 72", and 1m, or custom lengths upon request, and deliver reliable performance through 20GHz. They are precision-machined from stainless steel, exhibit high flexibility with a 1" minimum bend radius, provide enhanced durability for more than 5,000 mating cycles, and feature a robust strain relief construction to ensure the stability of the center contact relative to the connector body, achieve optimal performance, and maintain consistent phase stability of ±5°. The connectors are terminated to triple-shielded coaxial cable with an FEP jacket featuring strip braid construction to provide low attenuation with maximum shielding efficacy and each assembly is tested to ensure electrical and mechanical performance. new connectivity products: July 2019
New Connectivity Products: July 2019 > Connector Materials, Accessories, Tools, and Development Kits
Rosenberger
fundamentally revised its range of F-interface calibration elements — including calibration adapters, calibration loads, opens, shorts, and loads — to comply with the latest revision of the IEC 61169-24 interface standard, which aims to better support the needs of the broadcast television sector. Improvements include an extended frequency range (DC to 6GHz vs. 4GHz), improved durability (1,000 vs. 500 mating cycles), and a new full-range calibration adapter that covers the extremely wide male connector pin tolerance range from 0.64mm to 1.13mm, enables the adaption of such parts, and is now a standard component in the company's F Calibration Kits. new connectivity products: July 2019
Pasternack expanded its line of high-power, coaxial, broadband signal limiters, which are used to help protect sensitive components in the receive chain and other microwave circuits in close proximity to high-power signals in applications including electronic warfare, military communications, instrumentation, fiber optic communication systems, SATCOM, radar, point-to-point wireless, telecom, and R&D. The line is manufactured using a high-reliability assembly processes, incorporates complete limiting diode circuitry, does not require any external matching components, and now offers 13 unique models that provide low-leakage power to sensitive control components in the receiver chain while offering good suppression of even-order harmonics under hard limiting. The 50Ω RF limiters operate over a very wide frequency range in bands spanning 0.2–40 GHz, provide low leakage power circuit protection of 10–18dBm, and exhibit high CW power handling of up to 200W peak power and fast recovery time of 10–100ns. The compact, rugged modules are also designed to meet MIL-STD-202 environmental conditions for shock, humidity, vibration, altitude, and temperature cycling, are rated for operating temperatures extending from -54°C to +85°C, and support field-replaceable connectors, as well as through-hole mounting and drop mounting onto a circuit board.
Ironwood Electronics
is now offering low-cost signal integrity (SI) simulation services for various interconnects and contactors using CST MICROWAVE STUDIO® (CST MWS). By analyzing the S-parameters of high-speed electronic designs, the company can help engineers better understand the frequency-dependent behavior of the device under test and more effectively correlate the simulation results with measurements in both frequency and time domains to increase confidence in the design flow and achieve better designs, potentially even at lower costs.
New Connectivity Products: July 2019 > Additional Connectivity Products
HUBER+SUHNER's new SENCITY® Urban 100 and 200 Antennas are designed to support widespread 4G and 5G deployments in urban areas by enabling discreet installation on various types of street furniture, including bus shelters, poles, and walls. The compact, omnidirectional and directional outdoor MIMO antennas cover both 4G and 5G high-frequency ranges and are available with various mounting brackets. new connectivity products: July 2019
Fairview Microwave
released a new line of ultra-high-frequency waveguide antennas designed for use in point-to-point and point-to-multipoint wireless communication applications covering millimeter wave frequencies extending from 40–220GHz, including test and measurement, R&D, military and aerospace, microwave radio systems, wireless communications systems, laboratory equipment, and experimental radar. The new line offers 85 different solutions organized into five categories: standard gain horn antennas, conical gain horn antennas, wide-angle scalar feed horn antennas, horn lens antennas, and omnidirectional antennas, the waveguide sizes for which range from WR5 to WR19 and deliver nominal gain from 3.5–25dBi, depending on the model. All of the antennas in the range are also RoHS and REACH compliant and are available for same-day shipment with no minimum order quantity. new connectivity products: July 2019
KP Performance Antennas' new line of TV White Space (TVWS) antennas can be deployed in wireless internet service provider (WISP) networks and Redline Communications' 2×2 MIMO radios and are ideally suited for use as base station and user equipment (UE) antennas for TVWS-enabled wireless internet networks. The line is currently comprised of three compact, high-gain antennas: a dual-polarized sector antenna, a vertical-polarized sector antenna, and a dual-polarized Yagi antenna. Both sector antennas feature 13dBi of gain, a 65° azimuth beam width, and an embedded GPS antenna, while the Yagi antenna features 9dBi of gain and dual H/V or ±45° slant polarization that can be achieved by simply by rotating the antenna mount. Same-day shipping is available.
L-com introduced two new 900MHz antennas
to address SCADA, WLAN, ISM, RFID, and cellular applications. The HG9012DP-120 is a two-port, high-gain sector antenna with two integral N-female connectors, a heavy-duty plastic radome for all-weather operation, and a mounting system that adjusts from -2° to 10° degrees down-tilt that provides dual-polarization (45° H and 45° V) with a wide 120° sector beam width and 12.5dBi gain. It is ideally suited for 900MHz ISM and GSM band applications, including WLAN, SCADA, LPWAN, IoT, wireless video links, and cellular equipment. The HG9010DPU is a high-performance omnidirectional antenna designed for 800–900MHz ISM bands. The dual-port antenna features two integral N-female connectors, a heavy-duty steel mounting bracket, dual-slant (±45°) polarization, 10dBi gain, and a 1° electrical down-tilt. new connectivity products: July 2019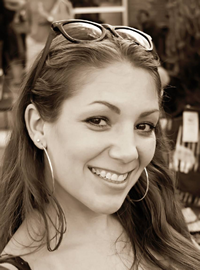 Latest posts by Christine Stieglitz
(see all)