March 2021 Connector Industry News II
Summary coverage of upcoming industry events, as well as recent award, partnership, promotion, personnel, facility, distribution, standards, association, and certification news from across the connector industry.
March 2021 Connector Industry News II
March 2021 Connector Industry News II > Event News
Phoenix Contact's Dialog Days live digital conference and exhibition will take place April 12–16. Highlights include a series of cutting-edge conference presentations about electrification, automation, and networking topics including digital factories, building automation, e-mobility, 5G and TSN technologies, edge computing, and cloud connectivity, plus guided tours through interactive exhibitions and personal consultations in which attendees can address topics spanning trends and technologies to product recommendations for application-specific challenges.
Avnet is hosting a webinar about smart Hall-effect sensors for automotive applications from 1:00–2:00pm EDT on Tuesday, April 13. Automotive designers love Hall-effect magnetic sensors because they're small, lightweight, and low-cost. But cars are full of components that generate stray magnetic fields that can interfere with those sensors. So, this webinar will introduce the new smart Hall-effect magnetic sensors and address critical parameters for ensuring their efficacy in automotive applications including electronic power steering, pedal sensing, chassis-level sensing, and gearbox/gearshift detection.
TE Connectivity is presenting a new Tech Talk webinar, "Engineering Commercial Drones for New Heights," at 11:00am EDT on Tuesday, April 27. The webinar will feature insights from TE's Global Leader of Engineering, TE's Global Director of RF Solutions, and a TE Field Application Engineer and will address current trends in the commercial drone market, technology requirements and design challenges, and TE Connectivity solutions optimized for miniaturization, reliability, and durability.
Smiths Interconnect is presenting a new webinar, "Today's Challenges and Opportunities for Sustainable Railway Transport Connectivity," from 11:00–11:45am EDT on Wednesday, April 28. The webinar will focus on the ways in which railway manufacturers can turn current challenges into opportunities to improve competitiveness and promote the environmental benefits of rail travel and will feature insights from Smiths' Product Market Director for Railway, Industrial, and Communication, as well as its Global Key Account Manager and Railway Engineering Manager.
TE Connectivity is hosting a virtual lighting conference, LIGHT IT UP 2.1, May 18–20. This virtual event will feature a slate of lighting experts, guest speakers, and educational events and anyone interested in attending can register now for biweekly emails that will offer early access to virtual sample kits, product videos, and other content tailored to lighting applications. Registration is already open for several LIGHT IT UP 2.1 webinars, including "TE and Zhaga: What's Next in Street Lighting Standards" at 9:00am EDT on May 18, "Tackling Humidity With New Developments in Nector Technology," at 1:00pm EDT on May 18, "Advancing Innovation in Street Lighting Control Nodes" at 9:00am EDT on May 19, "The Growing Importance of Two-Node Architecture in Street Lighting" at 1:00am EDT on May 19, and "A Look Inside Material Selection, Testing, and Beyond Certification in Lighting," at 9:00am EDT on May 20.
March 2021 Connector Industry News II > Award News
On March 2, during the 2021 ERA Virtual Conference, The Electronics Representatives Association (ERA) posthumously honored the life and legacy of TTI CEO Paul Andrews in a moving tribute to the man known throughout the industry as a humble, trailblazing entrepreneur with a heart of gold. Andrews, who passed unexpectedly on February 27, had been notified of the ERA's intent to honor him with a Lifetime Achievement Award during their annual event and had chosen to pre-record his acceptance speech, which gave the industry once last chance to hear from him.
Sager Electronics proudly celebrates and congratulates Craig Sanderson, Vice President of Supplier Marketing and Product Management at Sager Electronics, for having earned the ERA's prestigious 2021 Tobin Bridge Award. Sanderson accepted the award during the 2021 ERA Virtual Conference earlier this month and is only the second person to have received this great honor.
TTI, Inc. was named Honeywell Sensing & IoT's 2020 Distributor of the Year for the third consecutive year.
March 2021 Connector Industry News II
March 2021 Connector Industry News II > Partnership, Personnel, & Acquisitions News
The Neutrik Group acquired CONNEX GmbH, which will expand and strengthen its connectivity solutions portfolio and engineering expertise, as well as further solidify the company as a leading supplier of A/V connectivity solutions. Founded in 1990 and based in Oldenburg, Germany, CONNEX designs and develops a range of high-quality, standard and custom components for the professional event industry and demanding industrial applications, including power distribution systems, fiber optic solutions, video products, Ethernet components, splitters, patching systems, stage boxes, cabling, and measuring devices. CONNEX also offers comprehensive consulting services and project implementation support. In addition, CONNEX has a history of investing in R&D and employs automated manufacturing processes, both of which contribute to the optimum functionality, quality, safety, and reliability of its products, which will now be sold by the Neutrik Group.
TTI, Inc. appointed COO Mike Morton to the position of Chief Executive Officer, effective immediately. Morton has served the company for more than 40 years and held various leadership positions.
Weidmüller announced the launch of its newly founded Klippon Engineering company, which will leverage the well-established Klippon range of high-quality connection, communication, digitization, and hazardous-area component technologies to further expand its footprint in the process industry by developing innovative engineering solutions for oil and gas, chemical, pharmaceutical, water, wastewater treatment, mining, minerals, metallurgy, pulp and paper, glass, hydrogen, and power-to-X applications. Klippon Engineering is now active worldwide and has its own sales team, application experts, and affiliated production and assembly sites. Going forward, it will develop, certify, and implement its own product and application-specific solutions.
Allied Electronics & Automation is sponsoring Colorado State University's (CSU's) mechanical engineering team in the annual NASA Lunabotics Robotic Mining Competition (RMC) for the fourth consecutive year. Support includes a monetary grant, access to critical components and parts, and advice from in-house engineering experts. Over the past three years, the CSU team has built and refined a robotic moon mining vehicle that can withstand harsh operating conditions, autonomously avoid obstacles, extract material from the lunar surface, transport it to a deposit point, and geolocate itself without the aid of GPS.
The Supervisory Board of Leoni AG has renewed Aldo Kamper's contract as Chief Executive Officer for an additional five years. Kamper has been CEO since September 2018. His current contract terminates at the end of 2021 and will be extended through December 31, 2026.
March 2021 Connector Industry News II > New Technical Resources
Molex recently released the results of the global "State of 5G" survey the company sponsored to collect critical insights from key decisionmakers at telecom carriers worldwide. Top findings indicate that 99% of those polled predict end-users will benefit from 5G within five years, while nearly half of carriers (47%) expect end-user value to emerge within just one year. Other results show that new revenue streams and business models are expected to emerge as "killer apps" drive adoption and that spectrum availability, cost, optimization, and use top the list of continued challenges. Additional information is available on the new Telecommunications Insights page, which includes links to the complete survey report and related infographics and blog posts.
DesignSpark's latest connectivity content includes "An Engineer's Guide to Single-Pair Ethernet," "Caught Short with Cat 6A," "Where Did AI Come From," "30 Years a Geek" and "Connecting the Smart Grid" by Connector Geek, and "Five +1 Things Driving IIoT and [Industry] 4.0: Wireless Connectivity."
Harwin's latest blog posts address its new horizontal Datamate backshells and PCB sockets for individual connections.
TE Connectivity's seven-part terminal block video series, presented by a TE ENTRELEC terminal block technical expert, is designed to help viewers optimize integration, boost design productivity and reliability, and overcome challenges spanning physical space to energy consumption. Four videos are available now; the remaining three will be released once per month for the next three months.
Bulgin published a new Industry Application Report summarizing five applications — vibration monitoring systems, depth loggers, event and stage lighting, lift gates, and lullaby baby warmers — and the connectivity products key to each.
Arrow's latest article and video publications include "Accelerating to the All-Digital Dashboard" and "ix Industrial: Next-Generation Industrial IoT Connectivity" by Amphenol ICC, "Premo-Flex Cable Jumpers: How to Find the Ideal Connectivity Solution for Your Design" by Molex, "Lose the Screws – Go Screwless" by WAGO, "Smart Things Will get Smarter," "LiDAR Provides Higher Sensor Accuracy," and "LiDAR Meets the Requirements of High-Precision Ranging Applications."
Recent connectivity articles published by Digi-Key Electronics include "Measure Factory Conditions with Turnkey Environmental Wireless Sensors," "Wireless Technology Overview for IoT," "How to Use Digi-Key's Part Search More Efficiently," and "Understanding and Applying the New Standard Connectors for Indoor & Outdoor LED-Based Lighting."
PEI-Genesis published "SWaP-Optimized Connector Solutions for Military and Aerospace Applications."
AVX, A Kyocera Group Company, published a new technical paper about LED lighting interconnect solutions.
Smiths Interconnect recently published "Equalizing the Slope Gain in Your Next RF & Microwave Design," which addresses gain slope variation over frequency, ease of installation, and reliability and lower cost of ownership, and product solutions that can help.
This month, Bishop & Associates published the new "World Connector Industry Forecast (2021–2026)" research report, as well as the Q1 2021 edition of "The Bishop Report." If these critical connector industry insights didn't reach your inbox, please subscribe here.
Harwin offers a series of technical connectivity webinars that are available on-demand. Current titles include "High-Reliability, High-Power Kona," "High-Reliability Fixings," "What is Backpotting on a Cable Connector," "How to Maximize PCB Space With Connector Selection," and "A Practical Approach to EMI Shield Application." To view, simply log into your MyHarwin account or create a new MyHarwin account for access to webinars as well as the Harwin Cable Generator, a product catalogs, and free product samples.
Molex recently published a variety of 5G connectivity resources, including a new whitepaper, "5G Mobility: A Brief Glimpse Into the Future," and blog posts including "10 Tech Enablers That Are Turning 5G Into Reality," "The 5G Antenna Technology Challenge," "Cracking the Rural Access Nut: Is 5G the Answer?" "5G – What is Needed to Break the Hype Cycle?" and "The State of 5G: Timing is Everything."
DesignSpark used engineers' input to redesign its product pages. The new Product Design Centre offers product images and information, along with downloadable resources and viewable and downloadable models, all in one place.
Harwin's "Get Connected — Key Considerations When Selecting a Connector Solution" whitepaper is available at TTI.
TE Connectivity launched a new IoT Smart Surveillance resource page and published a new trend paper about harnessing connectivity solutions in smart cities video surveillance applications. TE also launched a new Heat Shrink Tubing Trends page with infographics and resources for commercial and industrial transportation equipment.
HARTING is updating its myHARTING customer portal with a suite of new digital services designed for more effective data management. The company has found that comparatively more time is spent on article research and the collection, conversation, and storage of related documents than on electronic designs themselves and aims to streamline that process for customers. To replace old HARTING catalogs full of notes and bookmarks, HARTING is allowing users to add personal notes to individual HARTING articles, save them in their myHARTING customer portal, and easily filter and search for articles they've made notes in.  HARTING also launched a new data manager that can pull all of the available product resources for individual components mentioned in an article for up to 50 articles in a single step and deliver them as collected data packets. In addition, the new MultiCAD download function offers native 2-D and 3-D CAD data that can be downloaded in more than 50 different formats, rather than just the STEP and JT design data formats that frequently required file conversions. It is currently available for more than 13,000 items in the HARTING catalog.
March 2021 Connector Industry News II > Facility News
Lumberg's sister company, Lutronic, recently acquired its longtime industry partner, The Cable Assembler (TCA), opening up new market opportunities for both companies. Lutronic, which was internationally founded in 2016, operates in conjunction with the specific know-how of the Lumberg Group, leveraging its nearly 90 years of electronics industry experience and expertise to develop and sell high-quality M8 and M12 circular connectors for signal, data, and power applications in automation systems. One of Lutronic's primary advantages in the automation industry has been its ability to design and develop custom connectivity solutions capable of meeting exacting quality, performance, and pricing demands for even small quantities of regional series variants that larger manufacturers wouldn't support. Lutronic accomplished this feat through close cooperation with TCA, which was founded in 1994 in Dongguan, China, a prefecture-level city with a current population of eight million people, and is now owned by Lutronic. The acquisition came with nearly 300 employees and approximately 12,000 square meters of production, warehouse, and office space conveniently located just two hours from Shenzhen and Hong Kong and will further expand the Lumberg Group's footprint in Asia.
March 2021 Connector Industry News II > Distribution News
TTI is now stocking AVX Interconnect's 9155-250 board-to-board battery connectors for applications including medical, industrial, and consumer devices and Phoenix Contact's universal CHARX Gen 4 EV CCS Charging Inlets for low- to high-power electric vehicle charging. TTI also expanded its Molex product portfolio with the addition of Easy-On FFC/FPC One-Touch Connectors for transportation, consumer, industrial, and appliance applications; a range of off-the-shelf Mini-Fit Jr. Pre-Crimped Leads for prototyping, pre-production, and mass-production in those same application areas; CLIK-Mate Pre-Crimped Leads for testing and evaluation in higher-pin-count transportation, lighting, industrial, and medical applications; and other off-the-shelf pre-crimped leads.
Last month, Mouser Electronics added more than 520 new products, all ready for same-day shipment, to its already-extensive product portfolio. Newly stocked products include Samtec's ERDP Edge Rate Twinax Cable Assemblies for wire-to-board applications; SV Microwave's waterproof IP68 RF Cable Assemblies for harsh-environment military, aerospace, and test applications; Molex's off-the-shelf Ultra-Fit Cable Assemblies for automotive, consumer, lighting, medical, telecommunications, industrial, and defense applications; Amphenol ICC's/Amphenol FCI's Minitek 1.80mm Compact Wire-to-Board Connectors for automotive and robotics applications; Harwin's new high-reliability, 8.5mm-pitch Kona Connectors for EV battery monitoring, power control, robotic drive, servo control, and satellite applications; TE Connectivity's MATE-AX Miniaturized Automotive Coaxial Connectors for automated driving, infotainment, wireless connectivity, and telematic control systems; and HARTING's RJ Industrial MultiFeature IDC Connectors for Industrial Ethernet applications.
The Brazilian Association of Electronic Vehicles (ABVE) has named TTI Brazil the association's preferred and sole distributor of choice.
Allied Electronics & Automation added 11 new suppliers to its roster of more than 500 world-class suppliers. The newly stocked supplier products include personal protective equipment (PPE), automation and control solutions, and PoE solutions.
Heilind Electronics is now stocking Amphenol ICC's ix Industrial Series connectors for Ethernet and IIoT applications including factory and process automation, M2M communications, robotics, sensors, and HMI equipment.
For International Women's Day, element14.com, an Avnet community, and Newark, an Avnet Company, launched a survey to gain insights into women's experiences in the electronic engineering industry. The survey addresses topics including career paths, barriers to equality, discrimination, work/life balance, and mentorship, and is open to all women working in the electronics industry (not just engineers) until April 31. Insights from the survey will be published around Women in Engineering Day, June 23, 2021.
March 2021 Connector Industry News II > Associations, Standards, & Certifications News
IPC publicized the February 2021 findings from its North American Electronics Manufacturing Services (EMS) Statistical Program, revealing that the book-to-bill ratio stands at 1.29 and that total North American EMS shipments this February were up 6.4% compared to February 2021. February shipments fell 1.7% percent compared to the previous month, but EMS bookings in February rose 21.5% year-over-year and increased 16.7% from the previous month.
RS Components' Senior Vice President of Electronics, Chris Beeson, has been elected to the ECIA's Distributor Council.
Farnell, an Avnet Company that operates as Farnell in EMEA, Newark in North America, and element14 in APAC, has joined the ECIA as an authorized distributor member.
VITA, the trade association for standard computing architectures serving critical embedded systems industries, announced that Dean Holman has accepted a position as VITA VP and Assistant Executive Director, effective March 1, 2021. He previously served the association as Chairman of VITA Standards, a role he's held since being elected to the position in 2011, and as Technical Editor for the VITA 46 working group back in 2004.
IPC recently released the new plug-and-play industry standard for factory communications, IPC-2591 v1.3 Connected Factory Exchange (CFX), which sets the baseline for any company to achieve Industry 4.0. In addition to messaging upgrades for predictive maintenance, energy management, and improved alignment with IPC-HERMES-9852, IPC-2591 v1.3 sets minimum required message sets by machine type.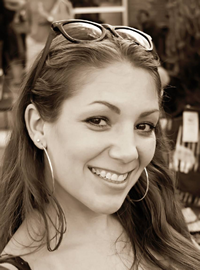 Latest posts by Christine Stieglitz
(see all)