March 10, 2020 Connector Industry News
Summary coverage of upcoming industry events, as well as recent award, partnership, promotion, personnel, facility, distribution, standards, association, and certification news from across the connector industry.
March 10, 2020 Connector Industry News
March 10, 2020 Connector Industry News > Event News
Mouser Electronics is showcasing the newest, most innovative products and technologies for power electronics designs at APEC 2020 March 15–19 in New Orleans, Louisiana. Mouser will also promote its most recent Empowering Innovation Together series, hosted by Grant Imahara, along with its latest eBooks, Methods journals, and newsletters featuring exclusive information pertaining to application and prototype development for a speed-to-market advantage. Attendees can also enter a random drawing for a chance to win a pair of Bose QuietComfort 35 wireless headphones.
The HARTING Technology Group will be showcasing new products and smart solutions in support of industrial transformation at HANNOVER MESSE April 20–24. Product highlights include serial parts for the IP20 version of its industrial T1 single-pair Ethernet (SPE) interface in field-assembled and overmolded formats, a corresponding device socket for robust standardized SPE connections, the new Han S heavy-duty connectors for modular battery storage applications, a new 800V/40A industrial DC interface characterized by power and data technology, and new Han configurator customization capabilities for industrial interfaces. HARTING will also celebrate and promote its involvement in the SPE Industrial Partner Network, which has more than doubled its membership in just a few months, rising from seven to 16 after the SPS fair in November 2019, and showcase its partnerships with Smart Factory KL in support of the new DC interface, PerFact in support of developing professional IT solutions for industry and further enabling remote machine maintenance, and Rinspeed in support of taking the next step toward mobility concepts of the future.
Last week, RS Components and TE Connectivity presented a webinar about how sensors and interconnects are critical to the continued development of industrial automation technologies and the achievement of the increased efficiency, productivity, and profitability they enable. Presenters included Peter Smith, TE's senior manager of sensor product knowledge and training, and Ruud van den Brink, product manager, industrial communications, TE. The webinar is now available on-demand.
IPC is inviting innovators, technologists, materials suppliers, electrical engineers, and academics to submit technical conference abstracts for IPC E-TEXTILES 2020, which will take place September 29–30 in Minneapolis, Minnesota. The event is specifically interested in e-textiles for health, medical, athletics, automotive, military, and aerospace applications and in input from connector experts amongst other electronics industry personnel. Abstracts and course proposals are due April 10.
IPC is also inviting engineers, researchers, academics, technical experts, and industry leaders to submit technical conference abstracts and course proposals for IPC APEX EXPO 2021, which will take place January 23–28, 2021 at the San Diego Convention Center. Topics for technical conference papers and professional development courses include automation in electronics manufacturing, counterfeit electronics, e-textiles, high speed, high frequency, high signal integrity, miniaturization, nanotechnology, optoelectronics, robotics, wearables, and more. Technical conference paper abstracts are due June 20 and course proposals are due June 8.
March 10, 2020 Connector Industry News > Award News 
Molex's Lumalink Optical Trace Cable Assembly was recognized as amongst the best in the industry by the judges of the 2020 Lightwave Innovation Reviews, which recognize excellence in new or recently enhanced products, services, and technology applicable to optical networks. Each entry was reviewed by at least three judges — including executives from network operators, technology vendors, and industry research and analysis firms — who then rated each entry on a scale of one to five based on its innovation and potential contribution to customer success. Entries that received an average score of at least 3.5 achieved Honoree status; Molex earned Honoree status with a score of five. Lumalink Optical Trace Cable Assemblies with high-density MPO connectors feature full illumination of the entire cable to facilitate advanced cable management by providing 100% visual identification of start and endpoints, slack storage locations, and routing and assist data center technicians with cable identification, cable management, and high-density interconnects.
Arrow Electronics has achieved a 100% score on the Human Rights Campaign's 2020 Corporate Equality Index, a leading benchmarking survey and report measuring corporate policies and practices related to LGBTQ+ workplace equality, for the second consecutive year. The company's efforts — including non-discrimination policies, organizational competency and accountability regarding LGBTQ diversity and inclusion, a public commitment to LGBTQ equality, and ongoing participation in the national leadership council of Out in STEM, which empowers LGBTQ+ people in STEM fields to succeed personally, academically, and professionally — earned the laudable designation, "A Best Place to Work for LGBTQ Equality."
TTI, Inc. received Amphenol SV Microwave's 2019 Distributor of the Year Award in recognition of outstanding performance with regard to point of sale growth, program support, customer reach, engagement efforts, and market share.
TE Connectivity was listed on the Ethisphere Institute's 2020 World's Most Ethical Companies Honoree list, marking the sixth consecutive year it has achieved this honor. The annual listing recognizes companies that have a purpose-based strategy and strive to create positive change throughout their global communities as a core part of their business model. TE was also named a 2020 Derwent Top 100 Global Innovator by Clarivate Analytics. The annual report recognizes the world's most innovative organizations for successfully developing valuable patented inventions that also have strong commercialization potential based on market reach and impact on other downstream innovations and has included TE amongst its honorees in each of the nine years the report has been published.
Avnet was also recognized as one of the Ethisphere Institute's 2020 World's Most Ethical Companies, honoring its commitment to defining and advancing the standards of ethical business practices and leading with integrity and purpose for the seventh consecutive year.
March 10, 2020 Connector Industry News > Partnership, Publication, & Personnel News
Nicomatic and Amphenol Socapex have signed a dual-sourcing agreement that allows Amphenol Socapex to sell Nicomatic's modular, rectangular, 1.27mm-pitch EMM Micro connector family under the brand MICRO HDAS to provide customers in high-reliability industries with a second source for this innovative connector. Under the global agreement, a selection of Nicomatic's EMM series connectors will be integrated into the Amphenol Socapex portfolio. Both companies will leverage their respective channels, customers, strategies, and networks to address new markets for the high-performance connectors and satisfy customer demands, regardless of the geographic area targeted.
RS Components published new articles about how micromachined devices are influencing the technology of the future and the strange tendency for some metallic surfaces to grow whiskers and dendrites in its DesignSpark engineering community. RS Components also announced that Professor Lucy Rogers, Ph.D., viral flipchart artist and science enthusiast Bec Hill, and musical comedian Harriet Braine are back for Series 3 of The DesignSpark Podcast — a madcap, melodic romp through the world of technology and engineering that previously earned a spot on the iTunes top-ten podcast list — and will be recording the series live, in front of a studio audience at the Etcetera Theatre in Camden, London, on March 26, April 2, and April 3.
TE Connectivity published a new whitepaper about 48V evaluation strategies for industrial and commercial transportation applications, which are rapidly moving toward higher-voltage systems. TE also published a recap of its 2020 DesignCon exhibition, including videos of live, on-site demonstrations of its ERFV coax connector for 5G wireless designs, Thermal Bridge technologies for improved thermal management, and new P-Clamp for harness installation in military, aerospace, marine, and industrial applications.
Multi-Tek, Inc. specializes in the manufacture of low-voltage signal and power cable assemblies for the semiconductor, industrial tooling, and industrial electronics markets, and has increasingly turned to Schleuniger to update its wire processing production processes, which have to adapt to a wide variety of applications, wire sizes, and cable types. Multi-Tek has owned many different wire processing machines from multiple manufacturers but has always been especially impressed with Schleuniger's precision, longevity, reliability, user-friendly operation, and technical support and has repeatedly turned to the company to support its expanding production demands. Over the years, Multi-Tek has purchased Schleuniger's UniStrip 2300, JacketStrip 8310, and StripCrimp 200 and — most recently — its CrimpCenter 36S fully automated crimping machine (pictured), which eliminated the wire memory and termination issues it was experiencing with small-gauge wire on a competitor's machine, reduced set-up times by 40%, and increased processing speed by 60%, and its MultiStrip 9480, which has made processing multi-conductor cables with varied outside diameters easier and more efficient and has also been easy to train employees on.
TTI's MarketEYE Resource Center recently published an article by our own Ron Bishop, "Heading into the 2020s, Connector Manufacturers Are Expanding Through Diversification."
The ECIA released a podcast interview with Chad Moutray, chief economist at the National Association of Manufacturers (NAM), who shares his analysis of the economic issues resulting from COVID-19, including NAM's estimates of the impact on 2020 forecasts for the manufacturing industry.
The latest PEI-Genesis blog introduces readers to Tim Carroll, one of the company's newest sales engineers, who came onboard with a wealth of knowledge about the connector and cable assembly industry gleaned from both a small medical lab supplier and ODU. PEI also published an updated Sure-Seal product catalog and made it easier for engineers to request technical information and product samples.
TTI, Inc. hired Samuel Felicio as Country Manager for TTI Brazil, which was established in October 2019. Felicio has more than 30 years' experience in connectivity, motor, wiring, and cable technologies.

The latest Samtec blogs provide recaps of the company's Embedded World and DesignCon 2020 exhibitions, its expanding selection of evaluation and development kits, a 70GHz high-performance test solution, and the latest website updates.
March 10, 2020 Connector Industry News
The latest Phoenix Contact blogs address laser marking, exciting developments in EV infrastructure, and unmanaged switches.
LEONI CTO Udo Hornfeck is calling on the automotive industry to entertain a holistic view across system and value creation boundaries, explore new forms of close cooperation, and actively pursue both standardization and automation in order to achieve significantly cheaper high-voltage on-board electrical systems for electric vehicles, reduce the cost to consumers, and hasten EV adoption.
March 10, 2020 Connector Industry News
March 10, 2020 Connector Industry News > Facility News
Würth Elektronik continued its international expansion with the opening of its 23rd sales branch, Würth Elektronik België BV, on January 29, 2020. Würth has been active in Belgium with local employees since 2006 and is expanding its local footprint to better provide electronics developers and manufacturers throughout both Belgium and Luxembourg with technical support and quick-turnaround components and samples, which can be delivered to the region within 24 hours from the company's central warehouses in Germany and France. The new Belgium office is supported by Country Manager Dimitri Verhaert, who has encouraged the growth of the Belgian market with growing success since 2006, and five technical field staffers who, in turn, are supported by a three back office staff.
CDM Electronics completed the reconfiguration of its fully equipped and certified Quality Engineering and Test Laboratory, which conforms to the stringent certification and compliance standards of the aerospace, defense, industrial, telecommunications, mass transit, and medical industries and boasts the equipment and expertise necessary to demonstrate certification and compliance with AS9100D, ISO 9001:2015, Nadcap, RoHS, and IPC/WHMA-A-620 along with an array of MIL-STD, IEC, and JEDEC test standards to validate the quality and integrity of CDM's value-added builds. CDM's state-of-the-art Quality Engineering Laboratory houses more than 625 managed devices to ensure accurate and reliable test data, routinely performs more than 3,000 tests a year, and can now accommodate virtually any testing requirement to safeguard the integrity of customer's supply chain. CDM also recently opened a new office in Richardson, Texas. The new facility is much larger than its former Plano, Texas, office and will serve as the company's Midwest and Great Plains regional operating hub for specialized sales, engineering, and technical support.
March 10, 2020 Connector Industry News > Distribution News
Mouser Electronics announced a new global distribution agreement with Fractus Antennas and will now stock a range of the company's chip antenna solutions, including Virtual Antenna (mXTEND) and Xtend devices for cellular, wireless, and IoT applications and corresponding evaluation boards. Some of the other 460 new products Mouser added last month include TE Connectivity's PCIe Gen 4 Card-Edge Connectors, Samtec's AcceleRate HD ultra-dense mezzanine strips, Amphenol ICC's Cross-Mate 2.00mm wire-to-board connector system for consumer, industrial, medical, and automotive electronics, and JAE's JN1V/JN2V waterproof circular connectors' for applications including servo motors in robots, industrial automation equipment, and machine tools.
Heilind Electronics is now stocking HARTING's Han 1A connector system for Industry 4.0 applications, Amphenol Sine Systems' heavy-duty DuraMate AHDP circular plastic connectors for automotive, industrial, and transportation applications, and Hirose's ZERO SCREW EF2 Series terminal blocks for restricted-access applications including rail, power distribution, machine tools, semiconductor manufacturing equipment, and energy storage systems.
Digi-Key Electronics added dozens of new interconnect and wire products to its portfolio, including Ditto Discrete off-the-shelf wire and cable assembles from Molex, the new first-mate/last-break spring-loaded connectors from Mill-Max, Stewart Connector's new USB Type-A to Round-Cable-End Assemblies, TE Connectivity's AMP high-temperature PCB connector headers, LEMO's S Series standard, self-latching, low-voltage connectors, WR-TBL terminal blocks from Würth Elektronik, PQ50 Series high-power connectors from Hirose, Metric EcoWire from AlphaWire, and PH Series wire-to-board connectors from JST.  
Arrow Electronics introduced the new ArrowPerks Loyalty Program, which allows customers to earn points as they shop, acquire status, and unlock exclusive pricing, faster shipping, custom tape and reel discounts, and other benefits.
ShowMeCables now offers L-com's angled USB cable assemblies, which enable better airflow in tight, hard-to-reach spaces and are less susceptible to wire strain and breakage than standard USB cable assemblies. The angled USB assemblies are also fully shielded and are available in 315 models with 90° or 45° angled connectors and the ability to support either USB 2.0 speeds up to 480Mb/s or USB 3.0 speeds up to 5Gb/s.
Allied Electronics & Automation has reached a new milestone in its effort to deliver a superior customer experience: an online catalog of more than 1.1 million accurate, up-do-date product datasheets. The company also offers more than 32,000 360° images online, an industry-leading 10:00pm EST cut-off for same day shipping within the U.S., more than 3.5 million parts available for order, more than 170,000 on-the-shelf, ready-to-ship parts, 99% order shipping accuracy, and more than 300 name-brand suppliers. 
March 10, 2020 Connector Industry News > Associations, Standards, & Certifications News 
IPC published the January 2020 findings from its North American PCB Statistical Program. The book-to-bill ratio stands at 1.05, total North American PCB shipments were down 5.2% compared to January 2019, and down 12.7% compared with the previous month. PCB bookings in January increased 3.2% year-over-year but decreased 10.9% compared to December. Shawn DuBravac, IPC's chief economist, said that, "While January results were not likely impacted by the spread of coronavirus, subsequent months could negative show impact." According to a recent IPC survey, electronics manufacturers currently anticipate at least a five-week product shipment delay from suppliers due to the coronavirus epidemic.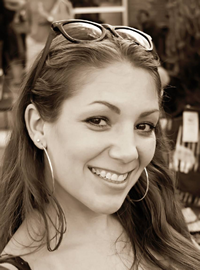 Latest posts by Christine Stieglitz
(see all)