January 2021 New Connectivity Products
Summary coverage of new-to-market connectivity products, including interconnects, wire, cable, and cable assemblies, sensors, antennas, materials, accessories, tools, and development kits.
January 2021 New Connectivity Products
January 2021 New Connectivity Products > Interconnects, etc.
GCT released two new USB-A connectors with improved durability, enhanced retention force, and higher-than-standard current ratings for use in fast-charging, high-mating-cycle applications. Both connectors have robust stainless steel shells and are rated for 3A, or double that of comparable products, which enables their quick-charge capabilities. The new USB1130 USB-A 2.0 connectors are tested to 10,000 mating cycles and the new USB1135 USB-A 3.0 connectors are tested to 20,000 mating cycles, making the former more than six times more durable than standard USB-A 2.0 connectors and the latter twice as durable as standard USB-A 3.0 connectors. The connectors are currently available in top-mount and through-hole configurations with two kinked shell stakes for high board retention strength, especially during PCB processing.
Ironwood Electronics' new high-performance elastomer socket for NXP's 4.525mm2 WLCSP packages with a 0.35mm-pitch (SG25-BGA-2071) operates at bandwidths up to 52GHz with less than 1dB of insertion loss in the GSSG configuration and typical contact resistance of just 20mΩ per pin. The socket solderlessly mounts to the target PCB using supplied hardware and uses smallest footprint in the industry to allow inductors, resistors, and decoupling capacitors to be placed close to the device for impedance tuning. It also has a floating compression plate that evenly distributes force over the top side of ICs to connect with the system PCB, a simple, swivel-hardware installation method that allows ICs to be changed out quickly, and a low-inductance contactor. It exhibits 0.06nH pin self-inductance, 0.019nH mutual inductance, 0.129pF capacitance-to-ground, and 0.017pF mutual capacitance and is rated for 2A per pin and operating temperatures extending from -35°C to +125°C. Pricing starts at $351 each.
BizLink expanded its S418 Connector Series with the addition of new R-Type cable- and panel-mount connectors. Part of its Sunbolts solar energy connectivity solutions portfolio, which offers connectors, DC branch cables, PV cables, and junction boxes designed to provide optimal performance, enable easy handling, and help customers achieve a levelized cost of electricity, S418 Series solar energy connectors have a rugged design made to reliably withstand both harsh weather conditions and heavy-duty utilization. The series features UL94 V-0 polyphenylene ether (PPE) thermoplastic housings with a robust snap-in mating mechanism, an outward locking mechanism that prevents them from disconnecting under load, and IP68 environmental protection (1m/24h), as well as high-performance UL94 V-0 polyamide (PA) thermoplastic insulators and tin- or gold-plated copper alloy crimp contacts. It also supports in-field assembly with standard crimping tools, operating voltages spanning 1,000–1,500VDC, rated currents extending from 15–65A (UL) or 30–70A (IEC/TUV), and operating temperatures ranging from -40°C to +90°C. The new S418 Series R-Type plastic circular PV connectors are available in cable- and panel-mount configurations, accept 14–8AWG, are rated for 15–50A (UL) and 30–70A (TUV), and are preassembled in-house to reduce in-field labor time and costs and mitigate potential losses caused by poor workmanship. S418 Series PV connectors are also available in F-Type variants, which are also available in panel- and cable-mount configurations and are rated for 30A (UL), 70A (TUV), and 14–10AWG, and in D-Type cable-mount variants rated for 65A (UL) and 8–6AWG.
Hirose's new D.FL75 Series compact, 75Ω coaxial connectors support the 12G-SDI and SMPTE ST 2082-1 standards for 4K/UHD transmission in a space-saving design that only requires 4.0mm2 of PCB space and has a mating height of just 2.7mm, compared to 9.8mm for competitive machined designs. Engineered to enhance design flexibility and reduce design time, the series eliminates PCB traces, allows designers to freely place components on the board, and enables reflow soldering of the PCB, which reduces the number of process steps. The D.FL75 Series also exhibits excellent transmission characteristics and low return loss compared to the board connections of other products on the market and is ideal for use in high-frequency audio/visual and broadcasting equipment, portable medical devices, security cameras, switching equipment, and video screens.
Harwin's new 1.75mm-diameter terminal pins are rated for over 9A, designed for durability, and suitable for use in power applications with larger sized sockets that require a single connection. They are also designed for compatibility with the company's existing portfolio of single-contact sockets, which makes them easy to implement into a mating pair (e.g., as the mating pins for its SYCAMORE Contacts or twin-beam SMT sockets). The new 1.75mm-diameter terminal pins are available with either tin or gold finishes and five above-board heights: 5mm, 8.1mm, 9.5mm, 15.3mm, and 21.65mm, which allows them to accommodate wide variations in board-to-board distances, and designed for through-board soldering onto 1.6mm-thick PCBs. Ideal applications for the pins include metering, instrumentation, satellites, and robotics.
Amphenol Industrial Operations expanded its RADSOK PowerBlok wire-to-board (WTB) connector portfolio with the addition of new right-angle mating pin options for its 2.4mm and 3.6mm WTB solutions, as well as new 8.7mm and 9.3mm height-over-board (HOB) options for its vertical-mating sockets, which allow them to mate with right-angle pins, vertical pins, and cable assemblies. The company also added new two-way, integrated positive and negative/ground poles for power connections into the plastic housings to both save space and prevent short circuiting. WTB PowerBlok connectors are rated for 70A, 500VDC, and up to 200 mating cycles in operating temperatures extending from -40°C to +105°C, and are available with 10, 8, and 6AWG cable harnesses. They are also RoHS compliant and available in UL94 V-0 variants. Ideal applications include transferring power from PSUs and PDUs to motherboards or switchboards in servers, data centers, 5G infrastructure, and high-power computers.
Bulgin's new range of Rectangular Power Connectors for demanding cable-to-cable applications is environmentally sealed, rated for 250VDC, 13A, and a minimum of 100 mating cycles in operating temperatures extending from -40°C to +120°C, and compliant with EN60068-2-52, which enables marine deployments. The new connectors have ruggedized PBT housings embedded with polyamide glass fiber reinforcements, silicone rubber seals that conform to IP68 and IP69K standards, and size 16 copper alloy contacts with nickel or gold plating. They are currently available in six pin-counts (2, 3, 4, 6, 8, and 12) and compatible with 20–14AWG wire. Additional options include enhanced seal retention capabilities, protective end caps, shrink boot adapters, welded flanges, terminating resistors, Y-type connector terminations for automotive implementations, and wedge locks for greater contact retention strength (up to 111N).
SV Microwave's new non-magnetic RF connectors provide reliable, high-performance solutions for a variety of medical, military, aerospace, and quantum computing applications that require low magnetic susceptibility (10-5 max) and no electrical field distortion from DC to 65GHz. Made with exclusively non-magnetic materials and precision manufacturing techniques, the series is available with threaded SMA connectors for especially robust and reliable connections and SMPM connectors for blind mating in high-density, high-frequency applications where push-on interconnects are preferred.
Smiths Interconnect's new Volta 180 Series probe heads are designed to address the need for reduced test setup times and increased throughput in the wafer-level packaging, wafer-level chip-scale packaging, and known good die test businesses. The new Volta 180 Series probe heads have a compact, 180μm pitch that allows for a higher number of chips to be tested on each wafer, as well as the fast and reliable testing of wafers to ensure that they meet specifications and perform as they should. The Volta 180 Series also offers several differentiating benefits when compared to competing solutions, including high-accuracy measurements with low, stable contact resistance up to 750,000 touchdowns; ultra-high parallelism up to 64 sites or 5,000 floating spring probes, which results in higher production throughput; a modular cartridge design that supports quick changeovers during repairs and near-zero down time; and full-drilled probe arrays with field-configurable probe positions, which allows a single Volta 180 head to be used for multiple products. January 2021 New Connectivity Products
Ironwood Electronics' new spring-pin socket for ASE's SIP LGA (CBT-LGA-5029), which has a 17mm x 5mm package size with a 33 x 9 array on a 0.5mm pitch, is designed to deliver high performance in demanding device characterization, screening module, and custom burn-in applications with extreme operating temperatures extending from -55°C to +180°C. The socket features a stamped spring-pin contactor with 31g of actuation force per pin and a cycle life of 125,000 insertions and a unique contact design with an outside spring and flat, stamped plungers. It solderlessly mounts to the target PCB using supplied hardware and uses the smallest footprint in the industry to allow inductors, resistors, and decoupling capacitors to be placed close to the device for impedance tuning. It also features a clamshell socket lid that allows ICs to be changed out quickly and an IC guide to ensure precise LGA edge alignment. The new SIP LGA socket exhibits 0.88nH self-inductance, less than 1dB of insertion loss at 15.7GHz, and 0.097pF capacitance and is rated for 4A per contactor. Ideal applications include analog, digital, RF, Bluetooth, and medical devices and pricing starts at $845 apiece.
Cinch Connectivity Solutions expanded its Johnson portfolio of high-frequency RF, microwave, and millimeter wave (mmWave) solutions with the addition of new 1.0mm mmWave connectors and adapters designed for 110GHz performance. Ideal for 5G and semiconductor test, substrate and PCB characterization, signal integrity measurement, coplanar waveguide, SERDES, and 25GbE applications, the series features rugged, high-quality, and durable constructions rated for a minimum of 500 mating cycles and delivers excellent electrical performance and repeatability, low VSWR (1.38 max. at 110GHz), low insertion loss (0.7dB typical), and low return loss (15dB max. from DC–67GHz and 10dB max. from 67–110GHz). The new Johnson 1.0mm connectors are available in clamp-style, screw-mount end-launch and panel-mount configurations that enable ease of placement, removal, and reuse, as well as in and spark plug configurations. The corresponding same-series adapters are available in male-male, male-female, and female-female variations.
Hirose's new FH72 Series space-saving FPC connectors for portable electronics applications have a rugged design with a low 0.9mm profile, a tight 0.3mm pitch, low FPC insertion force, and four times the FPC retention force of a typical non-ZIF design. The series also features a wiping design that helps maintain high contact reliability by preventing dust intrusion, a wide entry guide for easy FPC insertion, a double-sided lead design for easy PCB mounting, and a single-action lock that's compatible with automated assembly processes, eliminates the risk of latch damage during assembly, reduces assembly time, and helps maintain secure connections. FH72 Series FPC connectors are currently available in an 11-position version that is halogen-free, RoHS compliant, and ideal for use in handheld and portable gaming, industrial, medical, and wearable devices. Additional variants, including versions with 7 to 31 pins, are in active development.
Ironwood Electronics' new GTP-LGA-1002 socket for 10mm2, 0.5mm-pitch LGA56 packages in ATE board applications operates at bandwidths up to 94GHz with less than 1dB of insertion loss, very low inductance, and typical contact resistance of just 30mΩ per pin. The new LGA56 socket features a high-performance, low-inductance elastomer contactor equipped with a protective layer that prevents contamination and solder migration, is easy to clean, and can significantly reduce equipment downtime. It solderlessly mounts to target PCBs using one of the smallest possible footprints, allowing capacitors and resistors to be placed close by, and has a swivel lid for initial setup. Once the test program is verified, the lid can be removed to accommodate a minimum of 500,000 device insertions. The GTP-LGA-1002 is rated for operating temperatures extending from -55°C to +160°C and pricing starts at $1,312 each.
Cinch Connectivity Solutions expanded its UMC family of board-mount connectors and cable assemblies with the addition of new UMC to SMA adapters that support conversion between UMC and popular SMA interfaces. Available in both jack-plug and plug-jack versions, the new UMC to SMA adapters are ideal for use in wireless internet and telecom applications ranging from Wi-Fi routers to cellular base stations, as well as RFID and Bluetooth inventory and barcode scanners, other handheld devices, and GPS modules. Like the rest of the UMC family, the adapters are designed for applications with 50Ω impedance requirements, operate to 6GHz, and are compatible with the U.FL interface. The family offers a variety connectors with low- and ultra-low-profile mating heights of just 2.5mm and 2.0mm and more than 75 cable assemblies in standard fixed lengths spanning 50–500mm.
January 2021 New Connectivity Products > Wire, Cable, and Cable Assemblies 
Stewart Connector expanded its SealJack Cable-Applied Connector series to support Cat 6A applications in addition to Cat6 and Cat5E performance. The IP67 series offers modular, RJ45 plug kits, cable assemblies, and cable-applied jacks with robust, bayonet-locking shells and delivers versatile, high-reliability performance in demanding, harsh-environment applications including military communications systems, marine equipment, medical devices, and industrial equipment. January 2021 New Connectivity Products
Stewart Connector is now designing and developing Fiber Flex cable assemblies at its facility in Glen Rock, Pennsylvania. Designed for use in commercial applications with complex routing, minimal space, critical airflow requirements, Fiber Flex assemblies provide superior solutions to individual cables in terms of both fiber routing and the management of card-level PCB and backplane applications. For instance, their automated fiber routing technology allows for specific point-to-point layouts that can include fiber crossovers and breakouts. Fiber Flex cable assemblies are often made from Kapton, fluorosilicone, PEEK, FEP, and adhesives; single-mode, multimode, and specialized (e.g., rad-hard and bend-insensitive) optical fibers; and single- or multi-fiber LC and SC terminations. Other value-added services now available at Stewart's Glen Rock facility include fiber flex fabric design, fiber flex fabric manufacturing, connector termination, and testing for customers specific assemblies.
Cicoil now offers low-smoke, zero-halogen (LSZH) IDC ribbon cables for applications that require non-toxic, flame-retardant, low-smoke, zero-halogen, corrosion-proof materials. Unlike traditional LSZH cables, which tend to be stiff, Cicoil's LSZH IDC ribbon cables are ultra-flexible. The cables are jacketed with the company's proprietary Flexx-Sil rubber material, which offers several unique benefits in addition to meeting all of the aforementioned material requirements. Flexx-Sil is free of the color additives, plasticizers, and CFCs commonly used in cable jacketing materials and, as such, is crystal clear. It also self-heals from small punctures; will not deform or prematurely age due to prolonged exposure to sunlight, steam, extreme temperatures (-65°C to +260°C), ozone, UV light, radiation, humidity, fungus, acid, water, sodium chloride, vibration, and numerous chemicals; and is available with non-adhering SlideRite and abrasion-resistant GlideRite coatings. The 28AWG LSZH IDC ribbon cables are available with up to 64 conductors, have a wire pitch of 0.050" or 1mm, and are designed to work with standard IDCs. They are continuously cured in an automated, climate-controlled environment to prevent material contamination and are UL-recognized, CE-conforming, RoHS- and REACH-compliant, rated for Class One clean rooms, and ideal for use in vacuum environments. They also satisfy UL/CSA VW-1, FT 1 and FT 2, UL94 V-0, HL1 and HL2 levels of EN 44545-1, and FAA burn testing requirements and exceed the outgassing requirements of ASTM E595. 
January 2021 New Connectivity Products > Sensors and Antennas 
AVX Corporation announced Ethertronics' extensive range of high-performance, high-reliability multiband external antennas designed to provide immediate, standardized solutions for a wide range of cross-market applications with challenging space, weight, and performance requirements. The multiband external antenna range offers a wide variety of small, low-profile form factors ruggedized and environmentally sealed for use in heavy-duty and harsh-environment applications. It also offers optional cable connections for greater design flexibility and RoHS and REACH compliance for global utility and international compatibility. Leveraging a combination of advanced satellite and wireless communications technologies, as well as Ethertronics' proven expertise in innovative antenna design, AVX's multiband external antennas measure down to just 6.7mm (±1.0mm) in height and support a range of both high-band and ultra-high-band frequencies extending from 698–5,920MHz with high reliability, efficiency, and gain characteristics. Available with foam adhesive and screw nut mounting options, the range also employs IPX5 and IPX7 sealing protection and withstands operating temperatures extending from -40°C to 85°C. Ideal applications for AVX's Ethertronics multiband external antennas extend across the automotive, industrial, agricultural, networking, medical, retail, energy, and transportation industries and include remote monitoring, gateways and access points, point-of-sale terminals, IoT devices, telematics, digital signage, smart homes, smart grids, logistics, tracking, and industrial devices.
January 2021 New Connectivity Products > Connector Materials, Accessories, Tools, and Development Kits
Cinch Connectivity Solutions released a new Midwest Microwave line of space-qualified QPS coaxial attenuators especially designed for signal processing and communications applications in satellite payload and ground testing equipment used in both the traditional GEO and rapidly growing LEO space markets. The new QPS attenuators are designed and manufactured using the same robust and high-reliability materials and manufacturing processes as the well-established Midwest Microwave line of QPL attenuators and are screened and qualified according to the MIL-DTL-3933 space-level T qualification. In addition, all materials either meet or exceed the NASA-required 1% total mass loss (TML) and 0.1% collected volatile condensable materials (CVCM) requirements as tested per ASTM E595. QPS Attenuators are available with three different screening levels, and level-A screened models are currently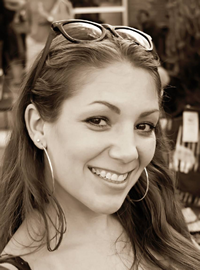 Latest posts by Christine Stieglitz
(see all)