IP68 Medical Connectors Product Roundup
This week's Product Roundup highlights IP68 medical connectors and cable assemblies from leading suppliers.
IP68 Medical Connectors
Fischer Connectors' Fischer Core Series Brass offers an extremely versatile range of high-reliability push-pull connectors and cable assemblies with compact, rugged form factors made using premium materials and built to provide peak performance for 10,000 cycles in medical, military, automotive, marine, and instrumentation applications exposed to temperatures extending from -100°C to +200°C and hazards including vibration, radiation, chemicals, up to 1,000 hours of salt mist, most sterilization processes, underwater submersion, and vacuums. The series is fully adaptable with regard to both configuration and size, supporting low-voltage, high-voltage, coax, triad, hybrid, multi-polar, and fluid transmission options, and is available with mechanical keying, color-coding, a patented push-pull locking mechanism for quick and easy operation, as well as robust IP50, IP68, IP69, or hermetic sealing. Not all IP68 ratings are created equal, but Fischer Connectors offers some of the toughest IP68-rated connectors in the industry. Standard solutions are tested to a minimum of 2m for 24 hours and up to 120m for 24 hours and custom designs can achieve even greater IP68 protection. The Fischer Core Brass Series also features contacts with arc-shaped metal guides to further ease connection and disconnection processes, is competitively cost-effective, and can be pre-cabled in an ISO 9001 and ISO 13485 facility upon request.
Allied Electronics & Automation stocks several of Bulgin's 400 Series Buccaneer miniature power connectors, which incorporate a selection of features and specifications from the larger Buccaneer family in one of the most compact form factors within the Buccaneer range to provide design engineers with even greater flexibility. The circular connector range has a rugged, lightweight construction equipped with highly reliable power and signal contacts and is ideal for use in medical, industrial, infrastructure, and automotive applications with challenging space constraints. The PX0410 Series Flex Cable Connectors and PX0411 Series In-Line Flex Cable Connectors are sealed to IP68 when mated and available in two- to 12-pole variants designed to accept 1A, 5A, or 8A crimp or solder contacts and cables with a 3–7mm diameter, depending on the part code. They are supplied with cable glands and collets color-coded by size; contacts, contact insertion and crimp tools, and sealing caps for unmated connectors are sold separately. The PX0413 Series Rear Panel Mount Connectors are also sealed to IP68 when mated and available in two- to 12-pole variants. Cable connector versions are designed to accept 1A, 5A, or 8A crimp or solder contacts (sold separately) and PCB-mount versions use straight PCB spills and are supplied pre-loaded with gold-plated contacts.
NorComp's 822K Series Circular Push-Pull Connectors are part of its QUIK-LOQ line of rugged, environmentally sealed connectors for high-reliability applications that require quick-connect and -disconnect capabilities and waterproof protection, including a wide range of medical, industrial, telecommunications, instrumentation, and test and measurement applications. The 822K Series has a small but rugged design with chrome-plated machined brass housings, push-pull latch and release mechanisms for rapid engagement and disengagement, alignment keys to ensure proper mating, 360° shielding for robust protection against EMI and RFI, and durable, high-temperature silicone rubber gaskets for IP67/IP68-rated environmental protection. Solutions are available in cable-mount, SC panel-mount, vertical panel-mount, and right-angle panel-mount variants with high-temperature PPS insulators and 2–6 gold-over-nickel-plated machined copper alloy contacts. The series is also RoHS compliant and rated for 14–20AWG wire and 12–30A, depending on the number of positions, and more than 5,000 mating cycles in operating temperatures extending from -40°C to +200°C.
Binder USA's Series 765 double-ended, male/female, stainless steel M12 cordsets have a secure, bolted locking system, offer IP68 or IP69K protection when mated, and are UL approved. The 24 and 22AWG cordsets have PUR cable jackets, overmolds, housings, and contact bodies, gold-plated brass/bronze (CuZn/CuSn) or bronze (CuSn) contacts, and molded-on-cable crimp terminations. They are available in five pin counts (3, 4, 5, 8, and 12) and seven standard cord lengths (0.3m, 0.6m, 1m, 2m, 3m, 5m, and 10m) and variants rated for 4A at 60V and 250V operation, 2A at 30V operation, and 1.5A at 30V operation. The M12 cordsets are also rated for more than 50 or 100 mating cycles in operating temperatures extending from -25°C to +85°C or +90°C. They are well suited for use in industrial sensor and actuator applications but can also be used in medical applications. Variants designed for use in medical applications are manufactured in a facility certified to ISO 13485.
PEI-Genesis stocks Sure-Seal M23 circular waterproof connectors, which feature an IP68 seal and an anti-vibration screw design and are well-suited for use in high-reliability applications including medical, industrial automation, and railway transportation equipment. The range is available in field wireable, panel-mount, and EMC-shielded molded cable configurations designed to transfer both power and analog and digital signals. It also offers eight pin counts (6, 7, 8, 9, 12, 16, 17, or 19), PVC or PUR cable jackets, and customizable pin arrangements, cable lengths, and external shields. Rated operating temperatures extend from -10°C to +80°C for wire leads and -25°C to +90°C for connectors.
Smiths Interconnect's M23 Series circular power, signal, and data connectors are compact, robust, and widely employed in harsh-environment medical, industrial, pharmaceutical, food and beverage, chemical, and maritime applications due to their stable electrical and mechanical continuity and rugged resistance to extreme conditions, including exposure to chemicals, aggressive gasses, pollution, oxidation, corrosion, lye, and acid. Designed in response to recent industrial market trends, the M23 Series' waterproof connectors are tested and qualified to meet IP68 sealing requirements for operation at depths of up to 5m for 72 hours and are qualified for use in submersible motor and pump applications. They deliver the same high electrical and mechanical reliability, durability, and failure-free performance in both wet and dry conditions; are very easy to handle and operate; and, like all M23 Series connectors, are equipped with Hypertac hyperboloid contact technology, which provides immunity to shock and vibration, low insertion and extraction forces, minimal contact resistance, long contact life, and high current ratings. M23 Series connectors are manufactured from high-grade stainless steel and advanced polymers and offer outstanding electromagnetic compatibility protection via a 360° screen connection, crimp contacts for various cross sections, various types of cable clamps, and ground connections for power connectors. They are also RoHS compliant and UL/CSA approved. Variants not qualified to perform at depths of up to 5m are environmentally sealed to IP67.
The Bulgin Smart Connector enables the easy pairing of devices and connectors, offers real-time connection status sensing and electronic device serialization, and has a rugged, miniature design that's impervious to even the harshest environmental conditions, including temperature extremes, dirt, water immersion, and chemical spray. Based on the company's first ruggedized smart connector to feature a built-in integrated circuit — a custom project for an agricultural sensing and control application — the Bulgin Smart Connector provides medical, industrial, IoT, and agricultural system designers with an off-the-shelf solution that allows them to easily implement serialization, save valuable space, and identify counterfeit products, as well as save the time and costs associated with the physical marking or labelling of connectors. The environmentally sealed smart connector contains a 7mm x 5mm PCB with an EEPROM (electrically erasable programmable read-only memory) device situated securely underneath the overmold of a miniature 400 Series Buccaneer connector — a ruggedized solution that delivers high-reliability power, data, or signal connections in one of the most compact and lightweight footprints within Bulgin's Buccaneer range. The smart connector's EEPROM device provides secure data transfer, can be used for a wide variety of applications that require electronic security checks to establish a connection, including accessory or PCB identification, sensor calibration data storage, and analog sensor calibration, and can reliably store data and file systems for decades. EEPROM data memory technology also allows for easy calibration and security code changes and can facilitate the efficient customization of application programs such as transmitter codes and appliance settings. The Bulgin Smart Connector delivers IP68 and IP69K sealing performance, is compliant with UL94 V-0 flammability standards, is rated for operating temperatures extending from -20°C to +60°C, and is available as pre-wired, overmolded cable assemblies with 4–12 poles.
Schleuniger's Mercury-4 Laser Wire Stripper is a slim, powerful, and extremely precise bench-top laser-stripping machine capable of processing wires and shielded cables with outer diameters spanning 0.025–6mm (0.001–0.2"). It has a simple touchscreen interface that allows users to input parameters such as laser power, speed, and position with just a few clicks and provides high-quality, completely nick-free stripping every time, making it the perfect solution for critical applications in which mechanical stripping is not possible or allowed, including small gauge, single conductor wires intended for use in pacemakers, surgical tools, catheter devices, cochlear implants, hearing aids, and other high-reliability medical applications. It also allows users to further increase productivity with a custom wire fixture that can hold and process multiple wires in a single cycle or hold flat cables to perform any type of stripping pattern within a 50x50mm (2×2") area. The Mercury-4 can be used as a standalone bench-top unit or interfaced with any Cut & Strip machine for window stripping with a 100% circumferential strip.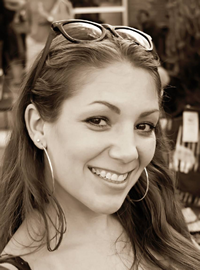 Latest posts by Christine Stieglitz
(see all)