I/O Connector Products 2019
This week's Product Roundup highlights I/O connector products from leading suppliers, many of which are well suited for use in industrial, datacom/telecom, medical, and consumer electronics applications.
I/O Connector Products
HARTING
's extensive portfolio of D-Sub PCB connectors provides proven solutions for bus signals in demanding industrial applications and offers more pole counts, variants, housings, contacts, and versions than practically any other industrial connector range. It also offers solutions capable of transmitting signals, data, and high currents and additional features including filter elements and water-resistant sealing. The portfolio is comprised of several different series, including D-Sub Standard, D-Sub High-Density, D-Sub Mixed Modular, D-Sub Filter, D-Sub Waterproof (IP67), D-Sub THR, and D-Sub SMT connectors, as well as D-Sub accessories such as hoods and tools, and is also cost-effective, user-friendly, and quick and easy to install.
TE Connectivity
recently extended its time-tested and field-proven DEUTSCH 369 Series of ruggedized, lightweight, small-form-factor connectors designed to deliver MIL-DTL-38999 performance levels in harsh military and aerospace environments with the addition of the new 369 Shielded Rectangular Connectors. The new connectors provide all the benefits the 369 Series is renowned for in addition to robust new shielding mechanisms for grounding and EMI protection, which enables their use in commercial aerospace, military ground vehicle, and mass transit applications including helicopters, drones, lighting and infotainment systems, galley equipment, and seat wiring and actuation circuits. The new 369 Shielded Rectangular Connectors have a lightweight, non-toxic, and RoHS-compliant composite nickel shell that can achieve up to 75% weight savings compared to competing solutions, employ push-pull mating for quick and easy installation and removal, support data transfer rates up to 100Mb/s (100BASE-T1), reliably withstand indirect lighting strikes of 3.6kA, provide effective EMI shielding of at least 60dB at low frequencies (150–200MHz) and at least 40dB at high frequencies (800MHz – 1GHz), and are backward compatible and intermateable with existing 369 Series solutions. They also employ rugged, scoop-proof, size 22 AS39029 gold-plated copper alloy contacts, support blind mating and tight mounting pitches for multiple connectors, provide audible confirmation of proper mating, employ triple-barrier wire seals and cork-in-bottle interfacial seals for IP67 protection and performance up to 60,000', and exhibit robust resistance to shock and vibration, in addition to low-smoke, -toxicity, and -flammability properties. They are currently available in three shell sizes (3, 6, and 9) rated for 5A, 1,500Vrms dielectric withstanding voltage with <2mA leakage, a minimum of 5,000MΩ insulation resistance, and operating temperatures extending from -55°C to +175°C.
Rosenberger'
s magneticUSB Series connectors and cable assemblies, part of its Magnetic Self-Mating Connectors portfolio, provide quick and easy plug-and-play connections in a variety of medical, industrial, and consumer electronics applications that require frequent connection and disconnection, including hospital beds, wheelchairs, patient monitoring systems, medical device displays, and surgical appliances, industrial automation equipment, drones, and robots, and e-bikes. The series is available in Micro-B, Mini-B, and Standard USB 2.0 Type-B formats with magnetic interfaces that self-locate and self-align, enabling user-friendly, error-free, zero-force mating and support high-mating-cycle durability. It also features breakaway functionality, which enables the quick, easy, and deliberate removal of the plug and prevents acute tensile forces, whether intentional or otherwise, from accidentally causing user injury or product damage. I/O connector product
Molex
's USB 3.1 Type-C connectors and cable assemblies have compact, space-saving designs with short bodies and short mating depths, support 5A and up to 10Gb/s, reduce battery charging time by 64% compared to 1.8A micro USB 2.0 connectors, and provide robust, reliable connectivity in an extensive range of high-speed data I/O applications, including wearable and IoT devices. The range employs high-temperature Nylon or Nylon 64 housing materials, a three-tier insert-molding process that increases connector strength and improves both mating durability and electrical reliability, and a mating tongue design that protects the interconnect from potential damage caused by mishandling, shipment, or assembly. It also features simple edge-contact beam geometry to facilitate high-speed data transmission, metal shielding on all sides for superior protection against EMI and RFI, beveled metal pins that provide a ground to the PCB and board retention strength, and grounding fingers. In addition, receptacles are made using an over-mode process that increases mechanical rigidity and terminal retention strength. Suitable applications extend across the automotive, commercial aviation, consumer electronics, industrial, medical, and telecommunications markets and include comfort, convenience, and infotainment systems, driver assistance systems, in-flight entertainment systems, connected home systems, office, computer, and audio visual equipment, video games, watches, wearables, wireless chargers, ATMs, air purification systems, oscilloscopes, point-of-sale systems, glucose meters, monitors and displays, smartphones, and tablets. I/O connector product
PEI-Genesis
stocks Amphenol ICC's Waterproof USB Type-C Connectors, which support 5A, 20V, and 10Gb/s SuperSpeed communication over USB 3.1 Gen 1 and Gen 2 protocols and are backward compatible with USB 2.0. They are similar in size to micro USB connectors, have a low-profile housing with a reversible plug and cable orientation for an improved user experience, and are ideal for use in consumer, datacom, telecom, industrial, medical, and automotive applications, including flash drives, mobile phones, tablets, virtual reality systems, hard drives, solid-state drives, industrial computers, point-of-sale systems, in-vehicle device charging outlets, and infotainment systems. They also feature high-quality copper alloy terminals, 24-pin assignment for compatibility with different audio and video signal output protocols, and waterproof glue, O-rings, and front-end insert molds for IPX2 to IPX8 protection. Options include right-angle stand-off and straddle-mount configurations rated for up to 10,000 mating cycles.
Materion
's Brush® 60 Alloy provides design engineers with the opportunity to upgrade component conductivity and stress relaxation resistance performance over those made of bronzes or brasses and is especially well suited for the development of cost-effective, high-performance electrical connectors designed for use in miniaturized, high-temperature, and high-mating-cycle applications, including many in the datacom and telecom markets. The high-performance copper beryllium alloy offers an excellent combination of elastic modulus, strength, formability, and conductivity and is made using advanced processing techniques, including a hardening process that imbues the material with greater contact force and conductivity for improved signal transfer capabilities. It has a yield strength up to 125ski, which is superior to traditional strip alloys including phosphor bronze, silicon bronze, aluminum, brass, and copper nickel alloys, and also provides five times the electrical conductivity as conventional alloys, as well as superior resistance against stress relaxation and high normal force over component lifetimes. Brush 60 alloy is available as mill-hardened strip and is compliant with ASTM B 768, ASTM B 888, and UNS C17460 standards for easier integration into existing projects.
JAE
's DC04 Series connectors are approved to the HDMI 2.1 specification and designed to provide high-speed, high bandwidth performance up to 48Gb/s in audiovisual applications to enable higher resolutions and faster refresh rates. The series features optimized channel terminal positioning for reduced crosstalk, molded-in contacts for improved impedance characteristics, insulator-protected contact mating areas for improved reliability, and robust shells and meets or exceeds the signal integrity requirements of 4K 120Hz, 8K 60Hz, and dynamic HDR formats. It is rated for 0.5A, 500VACrms dielectric withstanding voltage, a minimum of 100MΩ insulation resistance, and operating temperatures extending from -25°C to +85°C. Ideal audiovisual applications include televisions, monitors, displays, projectors, AV receivers and soundbars, set-top boxes, Blu-ray players, gaming systems, digital cameras, graphics cards, and video boards.
NorComp
's 381 Series MICRO-D right-angle male PCB-mount connectors have a ruggedized, space-saving design with a condensed footprint, a microminiature 1.27mm pitch that's one-third smaller than that of standard D-Sub connectors, and a metal-to-metal interface that provides robust mechanical connections and effective shielding. They also have cold-rolled steel shells with bright tin over copper plating, UL94 V-0 thermoplastic insulators, and copper alloy contacts with a minimum of 15μin gold on the mating end and tin on the termination end and are available in three industry-standard sizes with 9, 15, or 25 pins. These male-only connectors offer economical solutions for a range of commercial applications, are intermateable with most competing products and compliant with RoHS2 directives, and are available with an optional MICRO-D Backshell kit. In addition, they are rated for 1A, 500VAC dielectric withstanding voltage, a minimum of 1,000MΩ insulation resistance, a maximum of 45mΩ contact resistance, and operating temperatures extending from -55°C to +85°C. Suitable applications include industrial robotics, satellite base stations, broadband network infrastructure, RF power amplifiers, DC motor controllers, handheld and portable LCD and LED displays, and test and measurement equipment. I/O connector product
Samtec
's AccliMate™ sealed rectangular plugs and receptacles have a silicon seal that meets IP68 specifications for dust and waterproof sealing and are ideal for rugged industrial applications and other harsh-environment applications. The rectangular design saves space compared to traditional circular interconnects, making them well-suited for smaller and lower-profile applications, and their unique push-to-seal positive latching system with audible mating confirmation enables quick and easy mating and unmating. Popular designs include USB, Ethernet, and pin and socket systems. I/O connector product
BTC Electronics
supplies Meritec's Hercules Interconnect System, which provides durable, high-bandwidth I/O connections suitable for a wide range of military, aerospace, and other ruggedized, high-bandwidth applications not previously accommodated by industry standards. The system has a rugged, lightweight circular MIL-DTL-38999 Series III shell, is compliant with the VITA 76.0 standard, is shielded for maximum EMI/RFI protection, and supports data rates in excess of 10Gb/s per pain in addition to differential pair signaling with up to 44 low-skew pairs. It also offers 4X high-bandwidth cable with LSZH or PVC jackets and FEP-insulated 28AWG twinaxial cable with Halar® Expando® sleeving and connectors for both cable and pigtail assemblies. The system meets or exceeds USB 2.0 and 3.0, SAS, PCIe Gen2, Serial I/O, Ethernet, CX4, 10GbE, and SATA specifications and is available in a variety build options, including shell sizes, keyings, and lengths, for easy application-specific customization.
Cinch Connectivity Solutions' ModICE® Modular Connector Enclosures and SHS Harness Connectors offer a complete line of sealed connector enclosures and sealed I/O headers and harness connectors for rugged electronic control modules in extreme-environment applications including commercial and off-road vehicles and industrial equipment. The product family offers three distinctly sized enclosure models: ModICE ME, SE, and LE, each with various subseries that provide features including vented enclosures, header configurations spanning 18–60 I/Os, blank headers, and headers with integrated RF ports, ferrite filtering, or heat sinks. General specifications for the family include operating temperatures extending from -40°C to +125°C, 10A rated current at 85°C, less than 10mΩ contact resistance, greater than 1,000MΩ insulation resistance, IP67 and IP69K sealing, RoHS compliance, and rugged resistance to shock (5g for 20 pulses), salt spray (96 hours), and temperature humidity cycling (320 hours). Popular ModICE enclosures include the ModICE ME-RF, a unique enclosure header with integrated SMA connectors that enables the quick connection of antennas and other RF devices. Popular headers include the ModICE ME-MX Headers, which have an USCAR 1.50mm interface, offer easy assembly, are rated IP67 or IP69K even when unmated, provide sealed, snap-in covers for the complete line of ModICE ME Enclosures, come in multiple configurations with 12, 20, 24, 32, and 40 I/Os, are mating compatible with Molex's MX150 1.5mm connector, and are ideal for use in commercial and recreational vehicle electronics applications including CAN BUS, ISO BUS, fleet management, powertrain, chassis, and hydraulic systems.
ACES Electronics
offers a combination RJ45/USB connector that features a 1.02mm, 10G RJ45 transformer, two USB 3.0 connectors, and integrated LED indicators. The right-angle connector has a right-angle, tab-up orientation with through-hole-mounting DIP leads and measures 27.3mm x 18.7mm x 31.05mm (L x W x H). It is rated for a maximum of 125VAC and 1.5A, 60mΩ contact resistance, a minimum of 500MΩ insultation resistance, and operating temperatures extending from 0°C to 70°C.
I/O connector product
Phoenix Contact
's M8 and M12 Foil + Drain cables provide cost-effective shielding solutions for industrial I/O applications, with list pricing hovering between unshielded and braided shield designs. The range employs aluminum foil shields that provide complete coverage under the cable jacket for reliable protection against RFI and is currently available with or without a drain connected to a pin. Those with the drain-to-pin design allow noise to be carried through the connector via one of the contacts, while the drain-not-connected design enables the easy termination of the drain wire at the open end of the cable, and both designs employ unshielded connector heads. The cables are also available off-the-shelf in standard lengths up to 40m with seven-day lead times.
Amphenol ICC
's MRU Series USB 2.0 Type-A connectors provide a standard USB interface for harsh-environment enclosures with IP67 protection per IEC 60529 and a locking mechanism that ensures secure mating and data transmission. They support data rates up to 480Mb/s and operating temperatures extending from -45°C to +85°C and are made with RoHS compliant and UL94 V-0 rated materials. The series can be sold as sets of mating pairs but is also mating compatible with other standard USB 2.0 plugs. Ideal applications extend across the industrial, datacom, telecom, medical, energy, and transportation markets and include power generation and automation equipment, robotics, LED lighting systems, smart grids, routers, servers, base stations, MRI and CT machines, and patient monitoring equipment.
TE Connectivity
's SFP product portfolio includes SFP+, zSFP+ (i.e., SFP28 and SFP56), and zSFP+ Stacked Belly-to-Belly connectors with small form factors, cost-effective value propositions, and data transmission speeds up to 28Gb/s NRZ and 56Gb/s PAM4. Each of the I/O interconnects in the portfolio is designed to help dissipate heat, reduce system temperature, and improve system performance while contributing to lower overall system power requirements and is available in multiple configurations, including single-port, ganged (1xN), and stacked (2xN), with surface-mount terminations. Each also features an optimized latch-plate area with elastomeric gaskets or springs to reduce EMI, enhance signal quality, avoid circuit performance degradation, and ensure standards compliance. Additional features include optional heat sinks and light pipes and stacked cages with integrated high-speed connectors. The portfolio is compatible with protocols including 56Gb/s Ethernet; 1G, 2G, 4G, 8G, and 16G fibre channel; InfiniBand SDR (2.5Gb/s), DDR (5Gb/s), and QDR (10Gb/s); fibre channel over Ethernet, and serial data transmission. Ideal applications extend across the datacom and telecom markets and include networking equipment, enterprise servers, storage equipment, routers, optical transport switches, remote radio heads, and base station switches.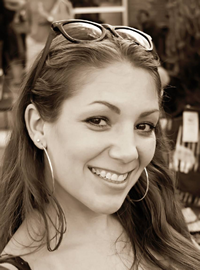 Latest posts by Christine Stieglitz
(see all)