High-Voltage and High-Current Connector Products
This week's Product Roundup highlights leading suppliers' high-voltage and high-current connector products for industrial, mil/aero, automotive, transportation, datacom/telecom, and consumer electronics applications.
High-Voltage and High-Current Connector Products
Amphenol Pcd
's Rhino Series Connectors combine the benefits of field-proven MIL-DTL-38999 Series III circular connectors with low-resistance hyperbolic RADSOK® power contacts to deliver high-reliability performance in harsh-environment military, automotive, aerospace, and industrial applications with high-power, high-voltage, and high-vibration requirements, including electric drive vehicles, commercial and military aircraft, and automation, mining, and offshore equipment. Features include an industry-standard MIL-DTL-38999 footprint, IP68 sealing, a tri-start thread coupling mechanism, an anti-decoupling ratchet mechanism, superior EMC performance, low contact resistance, high contact endurance, IP2X finger protection, six standard keying options to prevent mismating, and RoHS-compliant black zinc nickel plating. The series is available in six shell sizes (13, 15, 17, 21, 23, and 25) and three shell styles (jam-nut, wall-mount, and plug) and features 38999 Series III or Bulldog breakaway connector interfaces, crimp, screw, or flathead terminations, and straight or right-angled backshells for strain relief and 360° EMC/RFI screening. Available shell materials include aluminum, marine aluminum bronze and stainless steel for high-corrosion environments, and titanium for weight-restricted applications, and plating options include RoHS-compliant zinc cobalt and zinc nickel, as well as cadmium and electroless nickel. The series is compliant with the latest military and industrial specifications and safety requirements and is rated for up to 1,000A, 630V, operating temperatures extending from -55°C to +125°C, and more than 500 mating cycles.
Avnet
stocks off-the-shelf Mega-Fit Overmolded Cable Assemblies from Molex, which combine rugged signal connections with a user-friendly interface and integrated strain relief, are available in multiple circuit sizes and cable lengths, and meet IPC specifications, which virtually eliminates design and tooling time and cost. Ideal for use in wide range of industrial, commercial vehicle, consumer, and datacom applications, the series features high-current terminals that deliver more power per linear and square millimeter than most mid-range power products — up to 23A, fully polarized housings that prevent mismating, positive housing latches that provide audible mating confirmation and ensure secure retention, and fully isolated terminals that protect against handling and mating damage. One solution in the series, the Mega-Fit Six-Position Receptacle Assembly, features a 0.5m UL 2464 cable and matte-tin-plated copper alloy crimp contacts, is rated for 300VAC and operating temperatures extending from -20 to 80C, and is RoHS compliant. Ideal applications for the series include heavy equipment and machinery, automation equipment, lighting systems, power converters, unsealed electronic control modules, office equipment, fan tray assemblies, gaming and vending machines, washers and dryers, heaters and air conditioners, hubs and servers, power supplies, and personal computers.
Smiths Interconnect
's HeavyPower Transformer Series high-density, modular connectors for on-board power applications in the rail market allow for multiple customer-defined configurations, enable easy assembly with no special tooling, and further enhance flexibility with the ability to integrate local cabling and components. The series' removable and interchangeable modules also simplify new and retrofit installations, mitigate maintenance requirements, lower the total cost of ownership, and provide space and weight savings compared to junction boxes. Available in one- to four-pole versions capable of supporting up to 300A per pole and 3,600V, the series features rugged passivated aluminum shells with straight and right angle termination styles, high-protection polyamide insulators that ensure correct creepage and clearance distances, four coding keys that enable side-by-side installation, integrated anti-swing accessories that negate the need for extra fixing devices on the gangway, locking screws, shielded or unshielded cable harnesses, and cable glands for strain relief. They also feature nickel-plated-copper Tortac® high-power hyperboloid contacts, which deliver high reliability, high density, low insertion and extraction forces, low contact resistance, long lifecycles, and immunity to shock and vibration, and are capable of accepting cable cross-sections spanning 25–70mm2. The connectors are rated for 12kV withstanding voltage, IP66 or IP67 protection per NF EN 60529, operating temperatures extending from -55°C to 125°C, and more than 500 mating cycles, are tested to one million swaying cycles to simulate gangway environments. They are also corrosion resistant, withstanding up to 96 hours of salt spray when unmated and more than 500 hours when mated, are to are compliant with the main railway standards, including NF F 61-030 (contact retention and acid and fluid resistance), EN 61373 (vibration), EN 45545 (fire and smoke), and EN 50124 pollution degree 4 (insulator design), which allows them to be installed on train roofs, under train cars, on bogies, and between vehicles as jumpers.
Newark, An Avnet Company
, stocks ITT Cannon's APD 4-Way High-Voltage Series connectors. Ideal for use in harsh-environment automotive, transportation, off-road, specialty vehicle, and industrial applications that require robust IP69 sealing, high vibration resistance, and resistance to engine transmission and brake fluid, these versatile, plastic, direct in-line and bulkhead circular connectors are VDE certified for high-voltage operation up to 500VDC/AC and offer a low total cost of ownership due to easy assembly and beneficial component cost. These ISO15170 connectors (originally DIN72585) have a 2.5mm contact system, four machined and stamped copper alloy signal contacts with tin, silver, or gold plating and crimp terminations, three shell styles: cable connecting plug and flange or jam-nut receptacles, and two mechanical codings. They are rated for 20–11AWG, 30A at 40°C, 500VDC/AC, operating temperatures extending from -40°C to +125°C, and 50 mating cycles.
AVX Corporation
's STRIPT™ 9177-500 Series single IDC contacts provide rugged, cost-effective, and UL-approved solutions for the quick, easy, and reliable board termination of large-gauge (12–18AWG), high-voltage and high-current solid and stranded wires (up to 600V and 15A) in harsh-environment applications extending across the industrial, transportation, and alternative energy markets. Ideal for use in solar and wind energy installations, outdoor and transportation lighting, commercial building wiring and electrical systems, and industrial motor controls, drives, and pumps, the series features a proven, gas-tight, and redundant pure-tin-over-nickel-plated phosphor bronze contact system built to withstand extreme temperatures, shock, and vibration and compatible with potting and overmolding encapsulation processes for additional environmental protection. The contacts are dimensionally matched to 12, 14, 16, or 18AWG to achieve impregnable, fatigue-resistant, and UL-certified cold-welded connections between high-voltage and high-current wires and PCBs in harsh environments and effectively bridge the gap between extremely low-cost, but exceedingly unreliable hand soldered connections and reliable, but much larger and more expensive two-piece insulated connector solutions. The single, insulator-less IDC contacts are rated for 12–18AWG solid or stranded wires, 15A, 600VAC, temperatures spanning -40°C to +125°C, and three termination-cycle durability.
Materion
's new high-conductivity QMet™ Strip Alloys for high-current applications ranging from consumer electronics to electric vehicles offer a unique combination of high strength, excellent formability, rugged resistance to stress relaxation, and high conductivity designed to support and advance both current and emerging technologies. Especially ideal for creating compact components that can handle high power in small form factors subjected to high operating temperatures, the new QMet 200 alloy — a copper/chromium/nickel/silicon (CuCrNiSi) alloy — offers the best formability in its class and supports flexible order quantities with fast turnaround times to help improve customers' responsiveness in industries with demanding build schedules. In addition, the new QMet 300 — a copper/chromium/silver (CuCrAg) alloy — offers greater conductivity than all other alloys of similar strength with sharp formability and stress relaxation resistance comparable to that of beryllium copper (BeCu). QMet 300 allows design engineers to create high-current and high-heat-transfer components for use in smaller spaces than ever before and can accommodate small batch order and short lead times, providing quick access to this critical material. Capable of providing performance benefits that even maxed-out commodity alloys can't, the new QMet alloys are also RoHS compliant and are ideal for use in applications including automotive wire harness terminals, high-voltage connectors, EV charging contacts, appliance and computer power contacts, photovoltaic (PV) system connectors, heat-spreading components in consumer electronics, and backplane, midplane, and card-edge connectors.
Interstate Connecting Components (ICC)
, a division of Heilind Mil-Aero, stocks Class L MIL-DTL-22992 Connectors from Amphenol Aerospace. These large, heavy-duty, circular connectors are only available in the specific shell style, shell size, and contact configurations prescribed by MIL-DTL-22992 in order to assure the correct interconnection of electrical circuits for maximum safety and reliability in military and industrial applications. For instance, wall-mount and cable-connecting receptacles are only supplied with socket contacts and always lead from the power source and plugs with coupling rings only have pin contacts and always lead to the equipment end. In addition, the direct relationship of shell size to current-carrying capability reduces the possibility of inadequate wiring for heavy electrical loads: shell size 28 features size 6 contacts rated for 40A, shell size 32 features size 4 contacts rated for 60A, shell size 44 features size 1/0 contacts rated for 100A, and shell size 52 features size 4/0 contacts rated for 200A. The series is compatible with direct current (DC) and single- or three-phase 60/400Hz alternating current (AC) and provides extreme environmental resistance to heat, moisture, vibration, impact, and immersion. It has a rugged construction comprised of high-strength aluminum and design features including a programmed coupling sequence that ensures that grounding and neutral contacts engage before power contacts for foolproof mating, arc-quenching recessed socket contacts, easy-clean double-stub coupling threads for faster connections with no cross threading, left-hand accessory threads to minimize cable twisting, wire breakage, and accidental connector disassembly, a unique combination of grommets and seals that provides waterproof protection whether mated or unmated and capped or uncapped, and straight-line accessory attachments that eliminate the possibility of cable twisting or misalignment. Current ratings span 40–200A, conductor sizes span 6–4/0, and contacts are normally crimped to the cable before connector assembly, so no insertion tools are required; however, bushings are available to adapt smaller diameter wires to larger contacts.
Fischer Connectors'
Fischer Core Series Brass offers a range of high-performance push-pull connectors and cable assemblies with benefits including compact, rugged form factors, high-reliability performance, 10,000-cycle durability, and extreme versatility. Designed for use in a wide variety of demanding medical, military, automotive, marine, and instrumentation applications, the series exhibits high temperature and chemical resistance, is compatible with most sterilization processes, and features IP68/69 or hermetic sealing, mechanical keying, color-coding, and a patented push-pull locking mechanism for quick and easy operation. It also offers multi-polar, power, coax, fluid, and hybrid connector configurations and is fully configurable, allowing customers to select any size and configuration that suits their needs. Standard offerings for the series' high-voltage multipole power connectors include three to seven contacts, insulated one-piece clamps fitted for optimal high-voltage ratings, 50kV test voltage ratings, and 60A current ratings. High-voltage coax and mixed high-voltage solutions are also available, and the range can be pre-cabled in an ISO 9001 and ISO 13485 facility upon request.
Power & Signal Group
offers Aptiv's (formerly Delphi's) portfolio of high-voltage and high-current connector technologies for EV and HEV applications, including the APEX® HV280 Two-Way Connection System, which is ideal for use in powertrain, air conditioning, and battery charging systems and with high-voltage peripheral equipment. The APEX HV280 features the ErgoMate™ Axial Mating Assist System on the harness connector, dual IP67/IPX9K sealing for mated and unmated environmental protection, IP2XB finger-proof protection, an integrated high-voltage interlock loop (HVIL) shunted within the harness connector, two high-voltage power circuits with 2.8mm terminals, two keys/indexes, two-stage disconnect to ensure safe unmating, and bundle shielding with an external braid. It has a 46mm x 53mm flange, panel mounts to devices with an interfacial seal, accepts power cables measuring 2.5–4mm2 in diameter, and is rated for 35A at 70°C, 1,000V, and operating temperatures extending from -40°C to +125°C.
JAE
's DW Series high-current connectors are ideal for use in electric power units, power conditioners, semiconductor manufacturing equipment, and battery storage systems, like the lithium ion batteries used for power supply and storage in green energy applications including solar power generation systems. The UL-approved series has signal contacts designed to check the condition of battery cells and identify variations in electrical accumulation, which can reduce manufacturing work time, and is available in four variations (DW1, DW2, DW3, and DW4): three rack-and-panel configurations with two power contacts and 20 or 24 signal contacts and a single-pin board-to-cable configuration especially designed for small-scale storage applications. DW Series connectors are rated for 600V (power) and 100V (signal) and are available with current ratings ranging from 100–500A (power) and 2A (signal). Operating temperatures extend from -40°C to +115°C, depending on the variation, and each is rated for 100-cycle durability, save for the DW1 variation, which is rated for 20-cycle durability.
Amphenol ICC
's BarKlip® BK100 I/O connector provides a convenient method of distributing up to 100A per contact between busbars, cables, and circuit boards in applications including AC/DC pluggable power supplies, networking equipment, switches, servers, storage, and hyperscale computing architectures utilized in IoT-enabled alternative energy applications. It features 12 fully independent, cantilevered, and silver-plated copper alloy conducting beams, which provide a true compliant spring that adjusts to variations in busbar alignment and surface finish, and an ultrasonically welded connection between the wire and contact, which increases the efficiency and reliability of current transition. The cable connects with a system rack bar and a 6.00mm-thick copper bar to achieve a direct pluggable connection to an uninsulated busbar and generates very low energy loss with a maximum resistance of only 0.2mΩ per port. It also has a wide operating temperature range extending from -40°C to 125°C, is blind-mating compatible, meets JEDEC JS709 low-halogen requirements, accepts 10–4 AWG wire, and supports several different combinations of equal cross-section area (e.g., up to four 8AWG wires) for a wide range of power distribution requirements.
Phoenix Contact
's new M12 power connectors and cable assemblies offer breakthrough high-voltage and high-current performance compared to existing M12 connector solutions. Rated for 16A and 630VAC/DC, the new M12 power line delivers maximum power in a small amount of space, enabling compact and flexible field-installable energy connections. Advantages include high-power transmission, space savings, five different codings that protect against mismating (S, T, K, L, and M), and optional 360° shielding. The range is also standardized in accordance with IEC 61076-2-111 and approved in accordance with UL 2237.
Mill-Max
extended its 08XX Series Ruggedized, High-Current Spring Pins with three large-scale counterparts to its miniature spring pins. Designed for use in cable, front panel, board stacking, and docking station applications that require greater spacing than miniature spring pins' typical 2.54mm centerline spacing in order to meet electrical and mechanical specifications, the new large-scale, high-current spring pins feature ruggedized constructions made from brass alloy that is high-speed machined to precision tolerances and gold-plated for excellent mechanical, thermal, and conductive properties. The rugged, large-scale spring pins have thick wall constructions, solid plungers, and gold-plated stainless steel springs that deliver ultra-high reliability, effective corrosion protection and wear resistance, and impressive 1,000,000-cycle durability. They are rated at 9A, offer 1.143mm working travel and 2.286mm maximum travel, and exhibit higher spring forces than smaller, miniature spring-pin connectors. In addition, each offers unique terminations. The 0856-0-15-20-82-14-11-0 has a solder tail for PCB mount assembly, the 0854-0-15-20-82-14-11-0 has a solder cup, and the 0855-0-15-20-82-14-11-0 has a crimp barrel, and both of the latter two can accept wire diameters up to 16AWG.
Nicomatic
's CMM Micro lightweight, rugged, rectangular connectors allow for more than 20 million standard configurations of board-to-board, board-to-wire, and wire-to-wire cable assemblies with 1–3 rows, up to 120 gold-plated signal, high-frequency coaxial, and high-power contacts in mixed layouts, and with various mounting hardware. The extremely modular series has a 2mm pitch grid layout that delivers up to 60% space savings and 50% weight savings compared to comparable rectangular connectors and a UL94 V-0 PPS insulator that is oxygen-free and resistant to solvents, radiation, and humidity absorption. It also meets or exceeds the electrical and environmental performance requirements for MIL-DTL-55302F and BS-9525-F0033, is RoHS compliant and compatible with infrared, wave, and vapor phase soldering, and is highly resistant to shock and vibration, designed to withstand temperature cycling between -60°C and +260°C, and rated for up to 2,500 mating cycles. Connector housing markings enable full traceability, and lead-times extend from one week with low minimum order quantities. Ideal applications for the series span the civil avionics, defense and security, energy, medical, space, telecom/datacom, and transportation markets.
Schleuniger
's MegaStrip 9650 Automatic Cut and Strip Machine provides high-precision processing solutions ranging from simple stripping to multi-stage operations for single-core wires, multi-conductor cables, and shielded cables up to 35mm (1.38") in outer diameter, including a variety of high-voltage and high-current cables. It has a modular design that provides optimized solutions based on application-specific requirements and environmental conditions, enables quick and easy upgrades, and is compatible with a wide range of accessories capable of delivering an even broader range of capabilities. The machine is available in two basic versions: The MegaStrip 9650 M, which features Schleuniger's patented multiple-blade position cutterhead for multi-step operations, and the MR model, which adds a high-precision rotary incision unit with an automatic centering system for high-quality shielded cable cutting. Both models come standard with the company's SmartBlade™ system, which enables super-fast, only seconds-long blade changeovers, feature servo-driven transport units that deliver unparalleled speed and striping power, are compatible with up to two different inkjet marking systems, and feature a 10" color touchscreen user interface with intuitive icons and navigation and extensive libraries of predefined cable types, processes, and operations that simplify machine programming.
Like this article? Check out our other Product Roundup, New Product News, and 2019 articles, and visit our Markets Page for the latest articles in each of seven markets.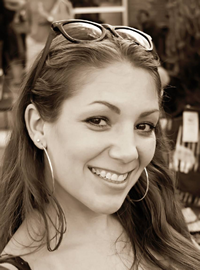 Latest posts by Christine Stieglitz
(see all)