High-Speed Connector & Cabling Products
This week's product roundup highlights some of the smallest, most reliable, most versatile, and highest performance high-speed connector and cabling products currently available on the market.
Samtec
's PCIE-LP Series low-profile PCI Express® Gen 4 edge card connectors feature Edge Rate® contacts on a 1mm pitch for optimized signal integrity performance; support one, four, eight, and 16 links for different bandwidth requirements; and meet industry demands for greater density and higher performance in compact electronics. The series' ultralow 8mm profile saves 3mm of vertical space in standard size chassis compared to standard 11mm profile connectors with an identical 3.5mm contact wipe, providing both improved air flow and additional space to route other components over the connector, and its support of the PCI Express (PCIe) protocol ensures low latency, power savings, and guaranteed transmission. The series also achieves a 16GT/s bit rate and mates to standard PCIe expansion cards, 1.6mm-thick cards, and Samtec's PCIEC Series PCIe jumpers. Polarization to ensure proper mating and surface-mount tails are standard options, and press fit tails are in development.
Amphenol Industrial Products Group
's Max-M12 cylindrical, high-speed, heavy-duty data connectors provide ruggedized data transmission solutions ideal for harsh environment applications, including: heavy equipment, mass transit, rail, process control, and factory automation. Based on the IEC 61076-2-101 and SAE J 2839 standards, the ruggedized, RoHS-compliant series is available with threaded-coupling plastic or metal shells in straight and right angle configurations; 3-, 4-, and 5-way circuit patterns; and A, B, D, and P polarity codes; and with solder terminals for 18 or 20AWG wire or pins for PCB applications. Additional options include: standard and overmolded cables assemblies with 444N pull-force, HDM 12 versions, additional pin counts and codes, and provisions for an overall cable shield or drain wire to the connector plug housing.
Mouser Electronics
offers TE Connectivity's microQSFP pluggable I/O connectors and cable assemblies, which provide QSFP28 functionality in smaller, generally SFP-sized form factors, but with significantly improved thermal performance, lower energy costs, improved electrical performance at 28Gb/s NRZ / 56Gb/s PAM-4, and 33% higher density than QSFP ports. Ideal for use in data communications applications, including: networking switches, servers, networking interface cards, and optical transport equipment, the series' 14.25mm port width allows for up to 72 ports in a traditional 1RU linecard while enabling direct-attach copper cables, optical transceivers with MPO or LC functionality, and active optical cables. The series also features integrated heat sinks that provide an efficient thermal path, side-to-side or front-to-back cages in stacked and ganged configurations allow for optimized airflow while providing excellent EMI suppression, and a routable, three-high, belly-to-belly faceplate architecture with low-cost PCB design.
AirBorn
's verSI® Series open-pin-field connectors are designed to exceed the requirements of high-speed, 100Ω and 85Ω differential signal integrity applications. The series features sockets with four redundant points of contact for enhanced reliability in mission-critical applications, bolt-down pads for improved robustness and worry-free mating and un-mating, and optional EMI hoods for additional ruggedness and durability. Qualified to MIL-DTL-83513, the series also provides enhanced design flexibility with options including: vertical, right angle, cable I/O, and flex-circuit mounting configurations; 40–500 contacts in 4–10 rows and 10–50 columns; and paste-in-hole, thru-hole, and compliant pin press-fit terminations. The standard offering for board spacing ranges from 8mm to 25mm with the availability to tool incremental ranges to suit any application.
BTC Electronics
supplies the Hercules Interconnect System from Meritec, which provides a durable, high-bandwidth interconnect scheme embedded in a rugged, circular MIL-DTL-38999 Series III shell that's ideal for military, aerospace, and ruggedized high-bandwidth applications not previously accommodated by industry standards. Available in four shell sizes: 9, 13, 17, and 24, the series supports data rates in excess of 10Gb/s per pair with up to 44 low-skew differential pairs and shielding for maximum EMI/RFI protection. It also meets protocols including: USB 2.0 and 3.0, IB, SAS, SATA, Serial I/O, and PCIe, depending on the shell size, and is offered with varying lengths of 4X high bandwidth cable with an LSZH or PVC jacket or FEP-insulated 28AWG twinax cable with Halar Expando.
Amphenol Pcd
's Pegasus Series high-speed circular connectors feature a single piece, IP67-rated housing designed to provide lightweight, low-cost alternatives to heavier, more complex, and more expensive metal shell connectors. Now available with twinax and quadrax contacts, the series is ideal for use in space-constrained end-point applications, including: Ethernet-enabled IoT devices, avionics sensors, panel-mounted units, and seat-back and wall-mount displays, and supports AS39029/90, /91, /113, and /114 twinax and ARINC600, ARINC404, AS39029/119 and /120 quadrax rear-release, rear-removable, size 8 (0.512" outer diameter) contacts.
TE Connectivity
's CeeLok FAS-X connectors utilize rugged mil-spec components, including AS39029 crimp contacts and standard M38999 shells, to deliver reliable, high-speed solutions for 10Gb/s data delivery in harsh environment military and aerospace applications that use 10GbE, IEEE 1394, Fibre Channel, USB 2.0, and other high-speed protocols. The series is compliant with MIL-DTL-326546.1; exhibits zero bit error rate, excellent impedance matching, virtually no crosstalk, and optimal signal integrity; enables fast field assembly, termination, and repair with standard insertion, removal, and crimping tools; and is also available with aluminum or composite shells with a variety of finishes. It is rated for 5A per contact, a minimum of 500 mating cycles, and operating temperatures spanning -65°C to +200°C, and is sealed to IP67.
Yokowo
's USB 3.1 connectors transfer high-speed signals (SSTX/RX) up to 10Gb/s, are rated IPx7, and successfully block interference with four optimally-placed ground pins instead of a shield, which both reduces costs and eliminates additional interference from dust build-up. Ideal for laptops, tablets, industrial handheld devices, in-flight devices, and other high-speed signal applications, the new 16-pin spring-loaded connectors conveniently attach to docking stations, and are rated for 2A continuous current and 40,000-cycle durability.
I-PEX Connectors
' CABLINE VS II high-speed microcoaxial cable connectors have a 0.5mm pitch, a low maximum height of 1.3mm, 360° EMI shielding and a multi-point ground design that prevents EMI leakage, and a locking cover that prevents unintended unmating. The horizontal mating, VESA-standard connectors support data rates as high as 20Gb/s, making them ideal for use in the latest Thunderbolt 3 and IoT applications, and are currently available in a 30-pin version, with a 40-pin version planned for release in the near future.
Amphenol ICC
's OCuLink G14 Series connectors deliver high-density, high-speed solutions in a small form factor ideal for use in next-generation external PCIe and SAS I/O applications across the communications, data, consumer electronics, industrial, and instrumentation markets. The series measures a slight 4mm high, meets SAS 4.0, 24Gb/s specifications, features a flexible dip-in-paste (DIP) shell leg that aids PCB design, and has a passive and active latch mount cable assembly for easy installation. The series is based on the OCuLink companion specification to the PCIe Base Specification, which defines cabling and connector requirements to meet the PCIe Gen 4, 16Gb/s signaling needs, enabling optical and copper technology to coexist. It is fully compliant with SAS and PCIe protocols, supports the new PCIe 4.0 spec running at 16Gb/s per lane, and also supports pluggable module applications and low-profile add-in card applications.
Cinch Connectivity Solutions
' Johnson microminiature SMPM connectors feature a slide-on/snap-on design that aids in high-density packaging design and mitigates axial and radial misalignment issues in blind mating applications. Ideal for space-constrained, high-frequency applications spanning DC–65GHz, the series offers 30% space savings over SMP connectors, delivers superior performance with high electrical reliability and robust resistance to extreme shock and vibration, and is compatible with all SMP and GPO® Connectors. Standard and adapter products are available with jack and plug genders, straight and right-angle body styles, cable and PCB terminations, end-launch and flange mounting styles, and M17-151 (0.47) semi-rigid cable.
Radiall
's Q-MTitan™ is a ruggedized and reliable high-density fiber optic connector designed to simultaneously increase bandwidth and help engineers optimize size, weight, and cost in harsh-environment aerospace and defense applications. The contacts incorporate and protect an MT ferrule, providing sealed optical connections on round cables, and can easily retrofit the existing Size 8 Quadrax cavities of most multi-pin connectors — including MIL-DTL-38999 Series III, QuickFUsio™, NSX ARINC 600, EPX®, EN4165, and EN3545 — for 12 or 24 fiber optic channels capable of large bitrate transmissions up to 12x10Gb/s. The series is compatible with ribbon fiber and round multifiber cable, can withstand high temperatures and vibration levels, and offers user-friendly insertion and extraction and convenient visual inspections.
Yamaichi Electronics
' HF513 90° high-speed non-ZIF FPC connectors have a compact 4.9mm width, a low 0.5mm pitch, and can transmit up to 20Gb/s with the company's YFLEX® FPCs and up to 10Gb/s with standard FPCs in industrial, automotive, and data networking applications. Series impedance is matched to 100Ω for added advantage in high-frequency environments, including: LVDS, TMDS, V-by-One® and FPD-Link, and, once the current maximum speed is achieved, they can send signals according to the IEEE802.3bj specification for 28Gb/s per channel. Available with 30, 40, and 50 pins, a maximum length of only 33.5mm, a push-in locking feature, with and without shielding, and as a cabled assembly, the series is also very easy to assemble.
Cozlink
's 1m Cisco SFP-10G-AOC1M-compatible 10Gb SFP+ pre-terminated twinaxial active optical cables are hot-pluggable, have an SFP+ housing with enhanced EMI shielding, support 1–11.3Gb/s bit rates, exhibit low power consumption, can store serial identification information in EEPROM external memory, and are rated for a single 3.3V power supply and operating temperatures spanning 0°C to 70°C. The cables are ideal for high-capacity I/O applications with SFP+ interfaces, including data center and in-rack connections, and are compatible with the following protocols: 10GbE and 1GbE; 8Gb, 4Gb, 2Gb, and 1Gb Fibre Channel; 10Gb Fibre Channel over Ethernet (FCoE); 1X QDR, 1X DDR, and 1X SDR Infiniband. Cozlink cables are compliant with ISO9001, CE, FCC, and RoHS standards.
Bel Magnetics Solutions' 1×1-port and 1×4-port gigabit MagJack® integrated connector modules (ICMs) with LED indicators and an extended operating temperature range (-40°C to 85°C) deliver 1000Base-T and 2.5GBase-T, 60W, four-pair Power over Ethernet Plus (PoE+), providing a cost-effective solution for upgrading NBASE-T™ technology by nearly doubling the product speed and bandwidth for about the same cost as current 1GBase-T solutions capable of 6.9Gb/s speeds.
Recently posted:
[related_posts limit="10″]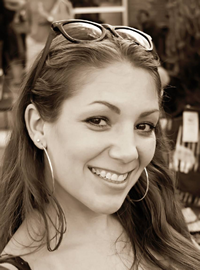 Latest posts by Christine Stieglitz
(see all)