High-Speed Backplane Connectors Product Roundup
This week's Product Roundup highlights high-speed and hard metric backplane connectors from leading suppliers. Backplane connectors are designed to increase data rates and decrease signal rise to enable higher reliability high-speed transmission with greater clarity.
High-Speed Backplane Connectors
Samtec ExaMAX 112Gb/s PAM4 backplane cable systems improve signal integrity and routability using Samtec Flyover technology, which routes signals above lossy PCBs using Eye Speed co-extruded, ultra-low-skew twinax for improved bandwidth and reach, allows designers to go from one board to another via flexible, intra-rack backplane architectures, and can also be used as rack-to-rack interconnects. These high-speed backplane cable assemblies retain the traditional backplane architecture while simplifying trace routing, reducing board layer count, mitigating PCB backplane material cost, and accelerating design time. They also support direct solder attach to contacts, which optimizes the signal path to further enhance performance. Available with 16–96 total differential pairs, 30 or 34AWG cable, and in vertical and right-angle designs, the EBCM header cable and EBCF socket cable are rated at 112Gb/s PAM4 and are intermateable with all Samtec ExaMAX connectors.
Smiths Interconnect's KVPX Series rugged, high-speed VITA backplane connector system provides optimal performance in harsh environments and adheres to VITA standard design requirements. The shielded, high-density, modular interconnect system is optimized for differential pair architectures on a 1.8mm x 1.35mm grid and has the ability to scale from 80Mb/s to over 10Gb/s while retaining the same VITA 46 backplane slot pitch at 20.3–25.4mm. KVPX Series waferized daughter-card assemblies offer single-ended and power wafer options, as well as daughtercard connectors equipped with a front faceplate to prevent damage to the male contacts when unmated. KVPX Series backplane modules offer eight- and 16-row increments on a 1.8mm x 1.8mm grid with user-configurable keying and integrated stainless steel guide pins and utilize space-qualified 0.4mm Hypertac hyperboloid sockets, which are proven to provide immunity to shock and vibration fretting in addition to numerous linear paths of contact, low forces, high mating cycles, and self-wiping cleaning action that consistently results in improved signal integrity in extreme environment applications. The flexible, modular series supports standard 3U, 6U, and custom configurations, is compatible with VITA 46, 47, and 78 (space) standards, and supports high-speed data rates up to 16Gb/s. It is ideally suited for data-intensive applications in which high throughput and high computes are critical factors, including intelligence, surveillance, and reconnaissance (SR), signals intelligence (SIGINT), radar, and electronic countermeasure (ECM) systems.
PEI-Genesis stocks TE Connectivity's STRADA Whisper high-speed backplane connectors for high-performance, high-speed, and high-bandwidth datacom applications including servers, storage, switches, routers, artificial intelligence (AI), wireless infrastructure, and optical transport systems. STRADA Whisper connectors support 25–56Gb/s PAM4 with less than 1dB of insertion loss, as well as scalability to 112Gb/s PAM4. Their future-proof design provides improved performance and flexibility in both new and existing applications without costly backplane or midplane redesigns and operates with extremely low noise, low insertion loss, and little skew, which enables enhanced versatility in terms of circuit configurations and system architectures. The high-speed backplane connectors also have a footprint designed to mitigate crosstalk, folded signal pins surrounded by strong, protective, C-shaped shields for added robustness, and the latest press-fit, eye-of-the-needle (EON) technology for reliable, long-term contact performance.
HARTING's har-bus HM Hard Metric Connectors are based on IEC 61076-4-101 and designed for use in CompactPCI applications. They have a 2mm contact pitch and press-in terminations and are available in five- and eight-row variants with 13 different standard pin lengths, pin counts spanning 55–308, IEC-standard accessories, and even user-specific contact loadings upon request. In addition to IEC-standard offerings, the series also offers a six-row version with 72 or 144 pins, improved guiding and coding features, and very good signal integrity characteristics. For higher-current requirements, a four-pin version rated for up to 20A at 70C per contact delivers high current transmission on PCBs in a small form factor and meet OBSAI specifications V 1.1.
Cinch Connectivity Solutions' CIN::APSE customizable interconnects are amongst the most widely implemented crimpless, solderless, high-speed, and high-density solutions for board-to-board, IC-to-board, flex-to-board, and component-to-board applications within aerospace, instrumentation, defense, and datacom applications including engine controllers, oscilloscopes, radar modules, satellites, servers, and optical network switches. The series has a simple, two-piece, patent-protected design that is easy to install, maximizes size, weight, and performance (SWaP) in space- and weight-constrained applications, exhibits exceptional electrical performance at well above 50GHz, enables 50+Gb/s data transmission performance, and provides proven mechanical reliability in compact form factors with height profiles extending from 0.020" to 1.0" and an unlimited number of 0.5mm- or 1.0mm-diameter contacts on a standard pitch of 0.80mm or greater. (The largest CIN::APSE connector implemented to-date contained 7,396 I/Os.) The series' two-piece design is comprised of molded, insulating liquid crystal polymer (LCP) housings and solderless compression contacts made of bundled, gold-plated molybdenum wire; although it also incorporates gold-plated copper spacers in connectors with a long Z-axis. The unique contacts achieve multiple points of contact per I/O to ensure high-reliability performance under even extreme shock and vibration, don't require thermal processing or X-ray inspection like competing solutions, and support reversible mating processes for multiple cycles. CIN::APSE connectors designed to be positioned and mounted between boards and components using generally available alignment and compression hardware, the latter of which can either be press-fit into PCBs or used with a bolster plate to maintain even compression across a large socket. The series also offers solderless stacking connectors with spring-like contacts on a compact 0.025" pitch and plungers on either side of the contacts to offer more than 100 compression cycles, as well as corresponding stacking connector hardware, including insulated plates and fasteners designed to achieve secure PCB stack-ups and distribute compression across all contacts to PCB pads. In addition, since the series is so highly customizable, design team members are available to help customers with mechanical drawings and product sketches and prototypes are available for low quantities.
Mouser Electronics stocks Smiths Interconnect's SpaceNXT Aurora Series hard metric backplane connectors, which are the first COTS-Plus 2mm hard metric backplane connectors tested and qualified to ESA ESCC 3401 specifications. SpaceNXT Aurora Series connectors are designed and tested for next-generation commercial space applications including low Earth orbit (LEO) satellites, comply with the widely used Hard Metric CompactPCI specification, which enables easy integration into existing platform architecture, and are footprint and envelope compatible with COTS 2mm, enabling compatibility with a wide range of available accessories including guide hardware. The series is currently available in industry-standard straight and right-angle press-fit configurations with five rows and 55, 110, or 125 stamped and formed contacts, the mating surfaces of which are plated with 1.27µm (50µin) of gold to deliver improved durability, contact resistance stability, and resistance to fretting corrosion compared to alternate plating materials. It is rated for 1.0A at 20C, 500VAC, greater than 10,000MΩ insulation resistance, a maximum of 20mΩ low-level contact resistance, 0.17lbf per mating contact, and 200 mating cycles in operating temperatures extending from -55°C to +125°C. The series has undergone extensive qualification testing to ESA ESCC 3401 specifications, which helps customers shorten lead times and reduce cost of ownership, and is also certified to AS9100, resistant to shock and vibration, and lubricant-free.
TE Connectivity's MULTIGIG RT 3 connectors are among the fastest rugged backplane connectors currently available, supporting 25+Gb/s data rates, and have the lightest-weight design of any ruggedized backplane connector currently available. Ideal for embedded computing and VPX applications in extreme military and space environments, including electronic warfare, C4ISR, avionics, ground defense, and missile defense systems, MULTIGIG RT 3 connectors employ durable, lightweight thermoplastic and copper alloys and the same quad-redundant contacts that have been time-tested and proven to meet rigorous VITA standards for reliable performance under intense vibrations in the MULTIGIG RT 2-R Series. The series also easily integrates with other VPX products and conforms to VITA 46 industry standards, which makes it backwards compatible with legacy OpenVPX systems.
Allied Electronics & Automation stocks HARTING's DIN 41612 PCB connectors, which offer reliable, robust, and time-tested solutions for connecting circuit boards and backplanes. These classic connectors have been tested and proven a million times over and are constantly being improved to meet customer requirements. The three main families in HARTING's DIN 41612 Series include DIN Power, DIN Signal, and har-bus 64 Series connectors. The DIN Power connectors are preferred in applications that require particularly robust connectors or higher currents up to 15A and are available with a wide variety of shell housings and accessories, including full-metal versions that provide guaranteed robustness and a continuous shield from the cable into the rack. They have a 5.08mm pitch and refined contact surfaces designed to maintain low contact resistance and are standardized according to IEC 606032. The DIN Signal connectors feature a constant pitch of 2.54mm to deliver robustness and relatively high contact density and are an ideal solution for applications with stricter vibration or ruggedness requirements. They have proven themselves reliable in machinery, construction, automation, and railway applications, provide excellent transmission quality and low contact resistance due to refined contact surfaces, and are standardized according to IEC 606032. They also offer contacts rated for up to 2A each and up to 96 contacts per connector and support board-to-board, mezzanine, or cable-to-board connections. The har-bus 64 connectors are designed for use in VME 64x applications and are 100% forwards and backwards compatible with DIN 41612 Type-C, which allows the system to be extended by two more rows without having to rework all daughter cards. These connectors are standardized according to IEC 610764-113, available with up to 160 contacts, and feature an improved signal/ground configuration that provides signal transmission rates of up to 320MB/s VME bus, 1.25Gb/s Gigabit Ethernet (GbE), and 3.125Gb/s serial point-to-point. Additional benefits include live card insertion and automatic daisy chaining capabilities.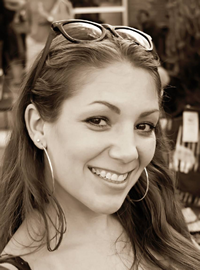 Latest posts by Christine Stieglitz
(see all)