Filtered Connectors Product Roundup
This week's Product Roundup highlights filtered connectors from leading suppliers. Filtered connectors provide benefits including improved electromagnetic compatibility (EMC), immunity to electromagnetic interference (EMI) and pulses (EMP), and easy system upgrades and, by virtue of their hybrid construction, PCB space savings, applied cost savings, and increased system reliability. The following filtered connectors primarily address the needs of military and aerospace, medical, and transportation applications but also offer solutions for datacom/telecom, industrial, and automotive applications.
Filtered Connectors
Cinch Connectivity Solutions' EMI Filtered Connectors employ in-line circuitry to prevent unwanted RF noise and electromagnetic interference (EMI) from negatively affecting the performance of sensitive military and aerospace equipment, including avionics guidance systems, and glass-sealed packages to prevent leakage even when subjected to extreme changes in temperature, pressure, and humidity. The series can be integrated into virtually any of the company's circular mil/aero connectors, including MIL-DTL-38999 and MIL-DTL-26482 styles, and offers a wide range of frequencies, insulation resistance, dielectric withstanding voltage, operating voltage, and capacitance for broad application suitability. Standard features include machined aluminum shells, planar array filter capacitors, and electroless nickel plating. Additional options include Pi, C, LC/CL, and T configurations; solder cup, crimp, and PC tail terminations; standard and low-profile panel-, board-, and flex-mount styles; and alternative plating options. Normal operating temperatures for the series span -55°C to +125°C.
SCHURTER's new C20F Series front- or rear-mounting filtered IEC appliance inlets are designed for use in Protection Class I appliances according to IEC 61140, including commercial information and communication technology (ICT) equipment per IEC/UL 62368-1 (IEC 60950), medical equipment per IEC 60601-1, and home appliances per IEC 60320-1, as well as general industrial applications that would benefit from the convenience of a removable cord. The filtered AC connectors have a compact, flat-front design with UL94 V-0 metal-plated thermoplastic housings, optimal shielding, universal line filters for standard applications or low-leakage medical-grade filters for healthcare applications, class X1 or X2 capacitors, ground-loop interrupt mechanisms, solder, quick-connect, or stranded wire terminals, and potting for highly effective environmental resistance. They are available in screw-on front- and rear-panel-mount variants compatible with panel thicknesses up to 8mm, snap-in front-panel-mount variants compatible with panel thicknesses spanning 1–3mm, and variants with secure V-Lock mating cordsets designed to prevent accidental unmating. C20F Series filtered appliance inlets are rated for 330nF, <0.5mA standard and <5µA medical leakage current, IP40 protection from the front side per IEC 60529, operating temperatures extending from -25°C to +85°C, and 16A at 40°C, 250VAC, and 50Hz per IEC or 20A at 40°C, 250VAC, and 60Hz per UL/CSA. They are also approved to VDE, UL, and CQC safety requirements and compliant with CE, REACH, RoHS, and China RoHS guidelines.
Allied Electronics stocks Amphenol ICC's FCE17 Series D-Sub Filter Connectors, which provide enhanced EMC compliance and EMI immunity to protect the integrity of data signals in datacom, telecom, energy, industrial, medical, and automotive systems. The series features a patented, stress-isolated, solderless internal design that effectively protects integrated capacitive filtering elements from mechanical stresses including shock and vibration, shunts EMI and RFI to ground to protect both the device and surrounding environment, and reliably outperforms the same filters it integrates in terms of individual on-board performance. It also offers PCB space savings, overall applied cost savings, and easy, drop-in replacement EMI upgrades. The series is available in signal, power, and hybrid variants with high-strength UL94 V-0 thermoplastic insulators, low-impedance NP0 or X7R chip capacitors in standard values spanning 50–47,000pF to address various insertion loss performance and EMI concerns, standard arrangements of 9, 15, 25, or 37 contacts plated with 15, 30, or 50µin of gold for application-specific performance and value optimization, and PCB tail or solder cup terminations. It is rated for 300V, 5A (DC) per signal contact, 20–40A per power contact, and operating temperatures extending from -40°C to +85°C for broad application suitability. In addition, the series also offers a variety of pin and socket filtered adapters that allow users to add filtering without replacing existing connectors.
ITT Cannon's ARINC 600 Rack-and-Panel Filter Connectors (TBKAD) provide system-level EMI protection at the box interface to effectively safeguard critical commercial and military aerospace avionics systems including navigation, radar, flight control, flight management, and traffic collision avoidance systems from EMI, voltage transients, and voltage surges. The ruggedized connectors meet the vibration and sealing requirements of ARINC 600 and are available with up to 800 high-density, size 22 contacts, a wide range of planar array and chip-on-flex capacitor values (850–45,00pF) tailored for each circuit, and design options including metal-oxide varistors and diodes for transient voltage and surge protection. The rectangular rack-side plugs and box-side receptacles are also available in three shell sizes with maximum contact capacities of 125, 400, or 800 crimp, coax, power, printed circuit, or wire-wrap post-style contacts, with polarization options to help ensure proper mating, and with 0.148"-diameter mounting holes or four, six, or 10 clinch nuts, depending on shell size. The series is available in both off-the-shelf and customized solutions and is also well suited for use in critical medical applications.
Smiths Interconnect's Filtered Rack and Panel Connectors are available in ARINC 404, ARINC 600, and MIL-DTL-83527 shell styles that meet or exceed all applicable requirements for each standard, incorporate EMI filtering at the box interface level to provide maximum system protection in commercial avionics systems and ground systems for space applications, and are intermateable and interchangeable with standard non-filtered connectors in each style. They are also available in a number of different contact arrangements and shell styles, with C, L, and Pi filter types for broad application suitability, with unfiltered high-speed and ground lines, and Smiths' proprietary Sabritec technology.  The series provides transient voltage protection proven to RTCA D160F Section 22, Levels 3, 4, and 5 as well as effective protection against primary lightning, EMI, and electromagnetic pulses (EMP). It also offers in-line filter adapters designed to be installed between existing plugs and receptacles to allow users to upgrade non-filter applications with EMI and transient protection without having to rewire or disassemble the system.
PEI-Genesis stocks Amphenol's family of FCC filter connectors, which is comprised of four different series: FCC17 Series D-sub connectors, FCC57 Series micro-ribbon connectors, 456 Series RF connectors, and FRJ/FRJA Series modular jacks. FCC17 and FCC57 Series connectors feature stamped steel shells plated per MIL-T-10727, UL94 V-0 high-strength thermoplastic inserts, gold-plated phosphor bronze contacts with integral contact springs, threaded or through-hole mounting options, and board lock mechanisms. They exhibit rugged resistance to temperature cycling, humidity, and vibration per MIL-STD-1344, are approved to UL and CSA safety requirements, and are rated for a maximum of 5A DC or 2A RF and a minimum of 200 mating cycles in operating temperatures extending from -40°C to +85°C. The FCC17 Series is also available in Combo-D variants with gold-over-nickel-plated copper alloy contacts rated for 20–40A. The 456 Series RF connectors provide capacitive decoupling between connector bodies and mounting panels by shunting EMI on the coaxial shield to the chassis ground through capacitors, which reduces ground loop issues and doesn't affect DC and power supply frequencies. They are intermateable and interchangeable with standard non-filtered connector counterparts and feature nickel-plated die-cast zinc or brass shells, nylon or Teflon insulators, gold-plated phosphor bronze or beryllium copper contacts, and are UL- and CSA-approved.
TE Connectivity's DEUTSCH Filtered Connectors provide reliable protection from EMI and EMP in commercial and military aerospace and defense applications in addition to potential weight and space savings that can help reduce total system cost. The range typically employs planar capacitor arrays in a variety of topologies including C, LC, CL, Pi, and T and is available with filtering characteristics specified per-line, together with non-filtered and ground lines, to match specific equipment requirements. It is also available with TVS diodes or metal-oxide varistors designed to provide transient voltage protection on a line-by-line basis and in a full range of shell and plating materials, including aluminum, stainless steel, and composite and cadmium, nickel, nickel PTFE, and black zinc nickel. In addition, the various series that comprise the range offer compliance with standards including MIL-DTL-38999 Series I, I.5, II, III, IV, MIL-DTL-26482 Series II, EN3646, ESC10 and 15, EN2997, ESC11 and 16, and EN2997. Typical applications for the series include aerospace control and power systems, military ground vehicles, communications systems, control systems, and UAVs.
ERNI's proven ModJack Series offers 220 ruggedized, high-performance modular jack solutions with integrated filter components for telecom, datacom, automation, instrumentation, and medical applications, including Industry 4.0 infrastructure, networking and control systems, Ethernet networks, industrial switches, and human-machine interfaces. ModJack Series connectors facilitate fast, reliable connections, support high-bandwidth transmission in the gigabit range, are PoE-compatible, and comply with all relevant Ethernet standards and current IPC standards. They are available in RJ11 and RJ45 sizes with straight/vertical and right-angle orientations, integrated LED indicators, shielding mechanisms to maintain high signal quality, and through-hole or SMT terminations compatible with wave, manual, and reflow soldering processes. The series also offers modular jacks with integrated transmitters to save critical PCB space.
CONEC's robust, new IP67 D-Sub SlimCon filter connectors have a compact, lightweight, single-piece, zinc die-cast housing that reduces mounting area by 49–52% compared to standard IP67 D-Sub connectors, integrate one low-pass filter per contact, and protect against both the ingress of liquids and foreign substances as well as high-frequency conducted interference. The connectors are designed for back panel mounting and their panel cutout corresponds to other standard D-Subs, enabling the easy upgrade of IP20 systems to IP67. They are available in housing sizes 1–3 with 4–40 UNC threaded inserts and integrated filters with three capacitance values (370pF, 820pF, and 1,200pF) and are ideal for harsh-environment automation and drive, communications, medical, control engineering, assembly and production, security and monitoring, and transportation applications.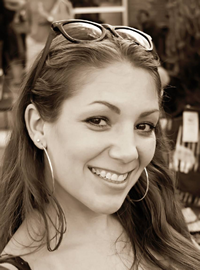 Latest posts by Christine Stieglitz
(see all)