Electric Vehicle Charging Connectors Product Roundup
This week's Product Roundup highlights electric vehicle charging connectors from leading suppliers.
Electric Vehicle Charging Connectors
Phoenix Contact's e-mobility product portfolio offers innovative, high-power, DC charging technology for infrastructure and vehicles in the U.S., Europe, and China. Its DC Charging Cables are available in 40–500A variants ideal for use in applications extending from homes and apartment complexes (40A), where it's easier to accommodate longer charging times, to public parking garages, shopping centers, and movie theaters well-suited for two-hour charging (40 or 80A), and even steadily evolving networks of highway charging stations that require fast-charging capabilities extending from mere minutes to an hour (200+A). In comparison, AC cables, which are typically rated for 32A, can take four to eight hours to charge an electric vehicle. The company's DC Charging Cables are available with Type 1 or Type 2 electric vehicle charging connectors for combined charging system (CCS) charging stations, GB/T-compliant charging connectors for Chinese charging systems, and cooled High-Power Charging (HPC) connectors for high-power, fast-charging systems capable of 500kW power delivery. The connectors are all produced in accordance with the IATF 16949 automotive standard and ISO 9001 and feature silver-plated power and signal contacts for efficient power transmission and long-term stability, integrated sensor technology for monitoring the temperature at the power contacts, and ergonomic handles with rubber grips for convenient handling. Its CCS Type 1 charging cables for North American installations were developed for DC fast-charging applications in accordance with SAE J1772 and IEC 62196-3, and both the charging connectors and the cables are UL certified. The connectors also have an integrated lever locking system that reliably prevents them from being unmating while charging and are available in uncooled 40, 80, and 200A variants and cooled 500A variants. Its CCS Type 2 charging cables for European DC fast-charging installations are VDE-certified and compliant with IEC 62196-3 and, while charging, are electromechanically locked in place by a locking actuator integrated into the vehicle charging inlet. They are available in uncooled 40, 80, 150, 200, and 250A variants and cooled 400 and 500A variants. Its DC charging cables designed in accordance with GB/T 20234.3-2015 for DC fast-charging installations in China have a proprietary locking mechanism that's controlled by the charging station, prevents the lever on the charging connector from being actuated during the EV charging process, and makes it impossible to pull the charging connector out of the vehicle during the charging process. They are available in uncooled 80, 125, 180, and 250A variants.
JAE's KW Series electric vehicle charging connectors are designed to support the global development of EV charging infrastructure. The series was launched in 2011 with the introduction of the KW1 Series quick-charge connector, which was designed for compliance with CHAdeMO — the first international EV charging standard — but has since been released in UL-, cUL-, and CE-certified models, all three of which are now widely employed throughout North America, Europe, and Asia. KW1 Series EV charging connectors are lightweight (~1kg, the lightest weight-class in the industry), durable, weather-resistant, safe, reliable, and easy to use. The connectors are made with a combination of stainless steel and highly weather-resistant outer mold materials that exhibit low degradation from ultraviolet rays and moisture and have a mating status indicator at the top of the grip, an electromagnetic locking mechanism that electrically detects the position of the latch to prevent both unmated charging and unlocking during charging, and a detachable sidewall that provides quick and direct emergency access to the inner locking structure. They have also passed severe durability tests, including drop tests and drive-over tests in which the connectors were run over by a two-ton vehicle. Connections are established by simply inserting the connector into an EV outlet, confirmed by the mating status indictor, and unmated by pressing the integrated release button and pulling the connector from the outlet. KW1 Series EV charging connectors have two 125A power contacts and seven 2A signal contacts; are rated for 500VDC operation, 2,200VAC dielectric withstanding voltage (for one minute), a minimum of 100MΩ insulation resistance, and more than 10,000 mating cycles; and can be equipped with flexible, lightweight cable by JAE's subcontracting companies. JAE's KW Series also includes KW02 and KW03 Series compact and lightweight EV charging connectors, which meet V2H guidelines since established within CHAdeMO standards, and KW04 Series connectors, which are CCS-Type-2-style quick-charge connectors especially designed to reduce field maintenance costs and are now becoming increasingly popular in Europe.
Materion's new iON EV clad material is a proprietary silver-copper-nickel alloy that combines the reliable qualities of each metal and is especially designed to provide a drop-in replacement for pure silver when developing fast-charging, high-power, DC electric vehicle charging connectors. These chargers are growing in popularity, with current installations expected to increase five-fold by 2025, and can provide EVs and HEVs with a near-full charge in less than 30 minutes instead of several hours, but transmit much more power and generate much more heat than slower EV charging systems, which are typically equipped with electroplated silver connector materials that don't offer the material hardness needed to resist wear in rapid charging applications. The new highly conductive iON EV clad material enhances the friction characteristics of connector contact surfaces and reliably withstands the hazards of high-current charging. Its low coefficient of friction (0.20 compared to 1.4 for pure silver) offers increased wear resistance that exceeds 10,000 connection cycles and can reduce connector insertion force by up to seven times, and its grain structure slows down diffusion by up to 10 times, providing stable performance at elevated temperatures over the life of a connector. Materion's iON EV clad is also designed to support custom product configurations in order maximize customer's unique product functionality. For instance, its base materials can be comprised of any commercially available copper-based alloy, which enables a high degree of design flexibility, and it's available in thicknesses extending from 7–40μm and base thicknesses spanning 0.10–2mm. It also features a Ni-Clad diffusion barrier ideal for high-temperature, high-performance applications and stainless steel backing for increased stiffness.
ITT Cannon's CCS 1 DC Fast-Charging Connector is designed to SAE J1772 standards and made to complement its AC and HPC range to provide customers with a comprehensive suite of hybrid and electric vehicle charging solutions. The CCS 1 features the same proven-robust handle design as the company's other DC connectors and the same high-reliability contact system employed in its HPC solution, which features gold-plated power contacts rated for 150A and 1,000V paired with Pt 1000 temperature sensors. It also provides up to 150kW charging power in operating temperatures extending from -35°C to +50°C and altitudes of up 5,000m above sea level and is available with customizable color, end-terminal, and cable length options.
Allied Electronics & Automation stocks Amphenol Industrial Operations' ePower rectangular, metal, environmentally sealed, press-fit power connectors, which are ideal for use in hybrid and electric vehicle power converters and charging systems and a range of high-power, harsh-environment industrial, military, and aerospace applications including heavy equipment electrification, two- and three-phase motors, and starter generators. Amphenol ePower Series connectors have an all-aluminum shell with integrated EMI shielding, strain relief, and IP67 sealing protection and incorporate the company's patented RADSOK contact technology to achieve higher amperage, lower T-rise, less resistance, and lower mating force. They are rated for 500–1,000VDC operation and 200–700A continuous current, which allows them to replace up to three conventional connectors to save space and cost, and have a 40% smaller footprint than three EMI shielding cable glands, as well as a washer designed to compress shielded cable to the inside surface of the connector shell for easier termination. The series also features excellent vibration resistance, IP2X sealing on pin and socket contacts, two HVIL circuits, and a UL94 V-0 flammability rating and accommodates multiple wire sizes spanning 50–95mm2 and operating temperatures extending from -40°C to +125°C. Options include connectors with two or three 8.0mm, 11.1mm, or 18.0mm touch-proof RADSOK power contacts, crimp, lug, and busbar termination options, and right-angle overmolded configurations.
Power & Signal Group offers Aptiv's (formerly Delphi's) extensive HEV/EV product portfolio, which includes a complete range of E/E architecture systems and components for high-power and high-voltage applications including electric vehicle charging systems. The APEX HV280 Two-Way Connection System, for instance, is ideal for use in powertrain, air conditioning, and battery charging systems and high-voltage peripheral equipment. The APEX HV280 features the ErgoMate Axial Mating Assist System on the harness connector, dual IP67/IPX9K sealing for mated and unmated environmental protection, IP2XB finger-proof protection, an integrated high-voltage interlock loop (HVIL) shunted within the harness connector, two high-voltage power circuits with 2.8mm terminals, two keys/indexes, two-stage disconnect to ensure safe unmating, and bundle shielding with an external braid. It has a 46mm x 53mm flange, panel mounts to devices with an interfacial seal, accepts power cables measuring 2.5–4mm2 in diameter, and is rated for 35A at 70°C, 1,000V, and operating temperatures extending from -40°C to +125°C. Power & Signal Group also supplies the RCS890 high-voltage, two-way, right-angle connection system. Ideal for use in the high-voltage and high-current modules employed in inverter, battery charging, junction box, and power electronic box applications, this system features a unique, integrated, high-voltage interlock loop (HVIL) shunted within the harness connector, dual sealing, bundle shielding with an external braid, two-stage disconnect for safe unmating, and two HV power circuits with 8mm round terminals. The single-key, panel-mount system also features a slider mating assist system on the harness connector, and is rated for 1,000V, 22A at 70°C, and operating temperatures spanning -40°C to +125°C. It offers IP67, IPX9K environmental sealing and is IP2XB finger-proof/touch-safe.
Schleuniger recently made its tried-and-tested PowerStrip 9580 automatic cut and strip machine even more precise, efficient, user-friendly, and safe. The new PowerStrip 9580 has a modular machine design characterized by a high degree of production flexibility, high-precision processing capabilities, and excellent production output that outperforms the previous model by an average of 30% and is available in four basic configurations that can easily be expanded upon with additional modules and various peripherals from the Schleuniger product range or third-party suppliers. It also features a state-of-the-art safety concept and an exceptional processing range that supports stranded wires, shielded cables, and multiconductor cables with cross sections up to 70mm2, including electric vehicle charging cables. Powerful servomotors ensure high feed rates and pull-off forces and are equipped with encoder monitoring, meaning that the software immediately detects if the axes are blocked or their position is lost. The rotating cutting unit of the PowerStrip 9580 is based on cutting-edge Schleuniger RX technology and is now available on these machines with adjustable centering jaws, the clamping force for which can be individually adapted to each cable using the integrated S.ON software to guarantee perfect centering. The new PowerStrip 9580 is also available with Schleuniger's sensor controlled SmartDetect process quality monitoring system, which enables the real-time verification of the cut and strip process, detects any contact between stripping blade and inner conductor, enables individual tolerance adjustments for each processing layer via the S.ON software, and is used for both cable ends, which is surprisingly unique within the cut and strip market segment. Parallel monitoring of multiple blade positions, automatic reject part disposal, and continuously performed system self-tests further ensure smooth production processes, quick fault rectification, and minimal material waste; standardized cartridge dimensions for standard and SmartDetect blades enable greater flexibility and efficiency; and toolless guide changeovers enable record-breaking changeover times. In addition, the integrated, module-based S.ON software supports parallel machine processes and is both easy to master and abundantly capable. It features a standardized user interface with a color touchscreen that offers intuitive menu navigation, numerous preset standard values for common cable types and freely programmable material and process libraries that reduce programming time, open I/O mapping and automatic interface detection via the Schleuniger Interface Slot (SIS), and, thanks to the Schleuniger Machine Gateway (SMG), can be connected to DiIT's CAO manufacturing execution system and integrated into a network. As such, the new PowerStrip 9580 is a true all-rounder that covers a virtually unlimited range of applications and allows users to invest in precisely the solution they need for their specific production requirements — in the rapidly expanding electric vehicle charging industry and beyond.
HUBER+SUHNER's new RADOX HPC500 is the world's first cooled electric vehicle charging cable system that allows continuous charging at 500A in even high-temperature environments. The HPC500 cable and connector builds on the proven performance and design of the RADOX HPC400 family, as well as the extensive field experience and continuous innovation in cooled cable solutions for EV charging stations. Several improvements and new features make the new HPC500 especially well-suited for use in both current and future EV charging systems, including continuous 500A charging, an IP67 connector protection rating, an optional, ready-to-use metering system, replaceable contacts that can help support a longer service life, and a 20% reduction in connector weight and improved cable flexibility compared to the previous model, which enables easier end-user handling.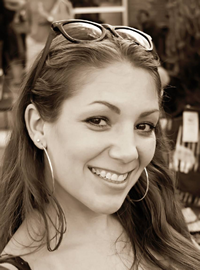 Latest posts by Christine Stieglitz
(see all)